Arcade action Games #92
Search a Classic Game: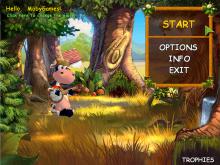 Supercow 2007

---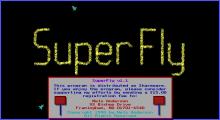 Superfly 1994
The objective of this game is to kill all flies. This is done with a fly swapper, controlled with the mouse cursor. Each time the fly swapper is next to a fly, the fly is killed and becomes a dead, undestructable object. The fly swapper can not move through a...
---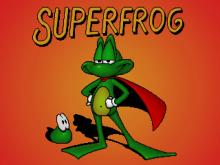 Superfrog 1994
Superfrog is a traditional jump & run platformer. You're - surprise - a frog. Your enemies are all animals - like bees, hedgehogs or snails. You have no weapons. The only way to kill the enemies is to jump on them. Every stage has a time limit. In this limit...
---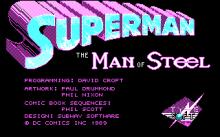 Superman: The Man of Steel 1989
In this action game made under licensed from D.C. Comics, Inc. and First Star Software, Inc., you play as Superman on his mission to save kidnapped Lois Lane and all humankind from two super villains, Darkseid and Lex Luthor. The gameplay consists of different action-oriented sections including 3D flying, overhead vertical...
---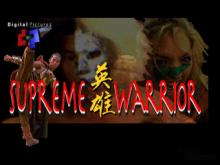 Supreme Warrior 1996
Supreme Warrior is a full-motion video fighting game. The game, or interactive movie, is set in China hundreds of years ago. You are tasked with protecting half of a magical mask. The wearer of the mask will be granted untold power. Unfortunately, the villanous Wang Tu...
---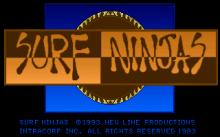 Surf Ninjas 1994
Surf Ninjas is based on the 1993 movie of the same title. You play as Johnny McQuinn, a teenage surfer, who learned a couple of ninja moves. Your ultimate goal is defeating the evil Colonel Chi who threatens your island, and the game leads you from California all the way...
---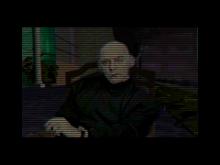 Surface Tension 1996
Tension is right. The dogfight scenes in Surface Tension are action-packed. And tough. Do yourself a favor: equip yourself with a heavy-duty joystick or you won't last long. Ten seconds after you take off for your first flight, you're attacked by a huge squadron of enemy fighters, and chances are...
---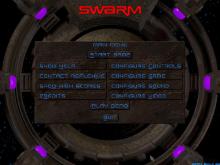 Swarm 1998
As the criminal Rawl Masteson, you have only two choices: death or indentured service. The service? Taking a spaceship into the Praulac Nebula and collecting the energy substance known as Endron Zymithium Trisystaline, or EZT. It used to be that collecting EZT was a cakewalk, fly in and grab what...
---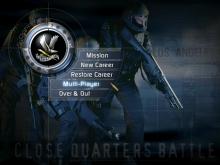 SWAT 3: Close Quarters Battle 1999
Sierra's ever evolving Police Quest series hit a new high with the release of SWAT 3: Close Quarters Battle. Enticing despite its flaws, this action/strategy game challenges you to lead an element of a SWAT--but unlike previous titles, you play the leader's role from a first-person perspective. Comparisons to Red Storm's...
---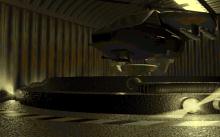 SWIV 3D 1996
SWIV 3D is a 3D remake of the original SWIV. It features a voxel-based 3D engine and mission-based play, as well as a myriad of new enemies and completely new style of gameplay. It plays a lot like a typical 3D shooter: you control a helicopter which you must navigate through...
---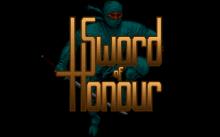 Sword of Honour 1993
In the game you are a noble ninja, who has to prove the honour of shogun Yuichiro by recovering a stolen sword from the evil Toranaga. Walking from a village to a castle, you fight enemies and avoid traps using your skills in martial arts and Japanese weapons, collecting useful...
---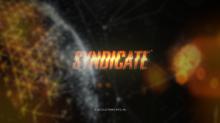 Syndicate 2012
A reimagined version of Bullfrog's 1993 isometric strategy game, Syndicate is a futuristic first-person shooter designed by Swedish developer Starbreeze Studios. You play as a computer-enhanced agent named Miles Kilo in a world ruthlessly run by mega-corporations. Working on behalf of Eurocorp, Agent Kilo must use his militarized neural chip...
---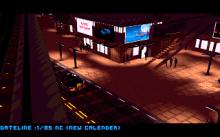 Syndicate Plus 1994
Syndicate Plus is the perfect example of a game with good intentions and a good idea with only average execution. Basically, the game is a futuristic mob/gang war. In theory, the game sounds like it would be fun and addictive, but it's not as good as it sounds. The graphics are...
---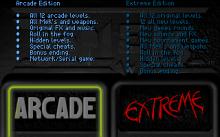 T-Mek 1996
T-Mek is essentially an updated Battlezone. You are a warrior battling in the T-Mek competition, a hugely popular event in the future. You control a hovercraft and try to blow up everyone else. The action is viewed from your perspective as you travel around the arena. You also have an overall...
---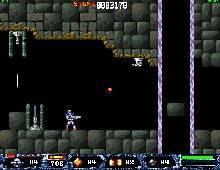 T2002 2002
T2002 is a superb Windows clone of Factor 5/Rainbow Arts' classic platformer Turrican, which was unfortunately never released for PC (unlike its sequel Turrican II). The plot - somewhat superfluous for this type of furious action game - is as follows: Turrican is a droid created in the far future...
---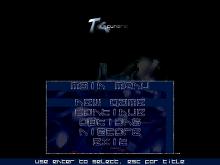 T4 Funeral 2004
T4 Funeral is a superb fanmade side-scrolling platformer built with level editor that was included with T2002, another great Turrican fanmade game that is also reviewed on this site (so one could more accurately call the game a "total conversion" of T2002). The game features huge levels, smooth animations, and...
---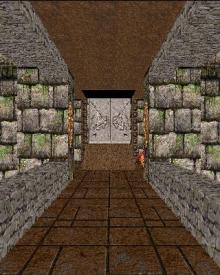 Taco Bell: Tasty Temple Challenge 2000
Taco Bell is a first-person 3D action game serving as an advertisement for the North American chain of fast-food restaurants. The player controls Baja Bill, who explores the temple of a lost jungle civilization, battling snakes and scorpions with hot and wild sauce. Taco Bell food is used to...
---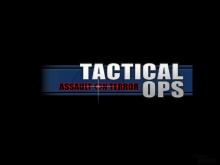 Tactical Ops: Assault on Terror 2002
Despite the title, players in Tactical Ops: Assault on Terror can join either a Special Forces elite team to combat terrorism or become a member of the terrorist cell intent on wreaking havoc and destruction. Mission goals for Special Forces include saving hostages, killing terrorists, disarming bombs, protecting secrets, leading...
---
---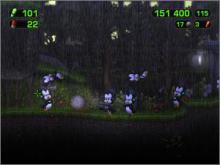 TAGAP 2: The Apocalyptic Game About Penguins 2 2011

---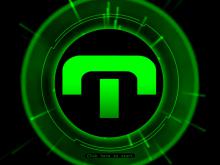 TAGAP: The Apocalyptic Game About Penguins 2007

---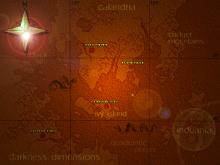 Tailchaser 1997
In Tailchaser the player controls an armed badger whose job description is to defend the land Ivy Island from parasites. Unfortunately a demon wants to extend his empire and sends his minions on a crusade. So the player jumps and fights through seven big side-scrolling levels to conquer them back...
---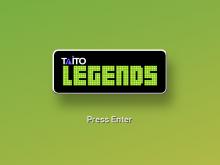 Taito Legends 2005
This old-school bundle revives 29 arcade classics from influential Space Invaders creator, Tatio. Included are authentically re-created versions of the following coin-op games: Battle Shark, Bubble Bobble, Colony 7, Continental Circus, The Electric Yo-Yo, Elevator Action, Exzisus, Gladiator, Great Swordsman, Jungle Hunt, The New Zealand Story, Ninja Kid, Operation Thunderbolt,...
---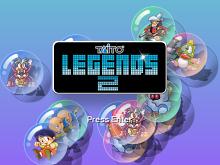 Taito Legends 2 2006
Destineer's second pack of Taito arcade emulations for PC features titles mostly from the arcade's 1980s "Golden Age," including Puzzle Bobble 2 (1996), Darius Gaiden (1994), Elevator Action Returns (1994), Space Invaders DX (1993), Cameltry (1989), Rastan 2 (1988), New Zealand Story (1988), Kuri Kinton (1988), Raimais (1988), Rastan Saga...
---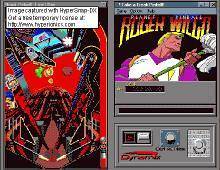 Take a Break! Pinball 1993
Take a Break! Pinball contains a set of 8 pinball tables based upon various popular Sierra games: Larry's Big Score (Leisure Suit Larry series) Lots in Space (Draxon: Level 2 - Nova 9: Return of Gir Draxon) Flipped Out Willy (The Adventures of Willy Beamish) Nova...
---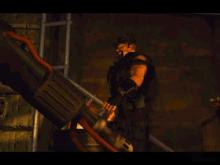 Take No Prisoners 1997
Take No Prisoners is a refreshing 3D shooter that takes an interesting perspective on the genre - both literally and figuratively. True to their reputation as one of the most innovative action game companies today, Raven Software produces in Take No Prisoners a great mix of action, adventure, and even...
---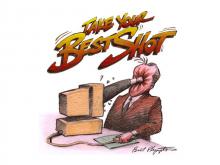 Take Your Best Shot 1995
Take your Best Shot is a collection of Windows goodies and games based on the animations of Bill Plympton. The subtitle promises "Twisted Arcade Games for Twisted Minds". In truth, the three games included are rather crude adaptations of Breakout, Pong and Baseball. The main attraction is an interactive version...
---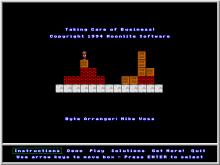 Taking Care of Business 1994
Another game about crates! Building blocks of sorts, they both obstruct the player's path in initial level layouts and yet are required to re-assemble into staircase configurations in order to reach the exits of 15 shareware levels (60 in the registered version). While the crates don't necessarily have...
---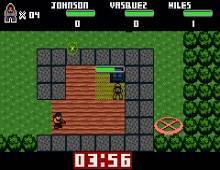 Tango Strike 2004
Tango Strike is a superb freeware gem from Fallen Angel Industries, makers of such "klik" classics as Douglas Circumstance and Streambolt (of which you can read my reviews elsewhere on the site). The game's plot goes as follows: "An evil Tango army has risen to power, and it is up...
---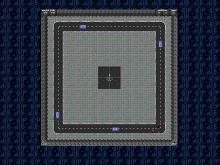 Tank Arena 1996
Ka-BOOM! Flames burst forth from the newly-placed atomic bomb and the train is now nothing but melted steel and ash. "Mission successful!" dominates the screen, as your tank happily drives off the screen. This is Tank Arena, a nice game, not much of an arena in single play, but multiplay...
---