Arcade action Games #92
Search a Classic Game: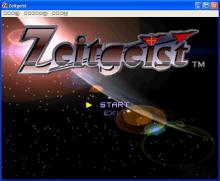 Zeitgeist (a.k.a. Jupiter Strike) 1996
Defend Earth from invading galactic enemies in Zeitgeist for the PC. Players experience six outer space environments including asteroids, planets, moons, and battleships. Featuring a tracking lock-on laser, the game is designed as a flight sim, allowing you to control the most powerful spaceships in the galaxy. ...
---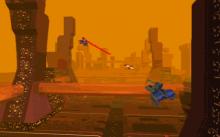 Zephyr 1994
Zephyr is a futuristic game that combines elements of first-person shooting and racing, set in outer space. The premise of the game is that on the 24th century mankind has overpopulated earth and is forced to settle on different worlds around the galaxy looking for resources and space. The world...
---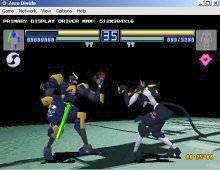 Zero Divide 1996
In Zero Divide, you play as a computer caretaker who must fight off members from the group XTAL and crash the system before the time runs out and critical information is leaked to the world. You go up against ten fighters and two hidden bosses with a variety of moves...
---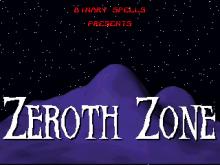 Zeroth Zone 1999
Zeroth Zone is a Scramble variant. Your goal is to get your spaceship across 6 zones (starting with zone 5). On the way, you encounter missiles that should be avoided or destroyed, and you have to watch out: you do not want to bump into walls or to run out...
---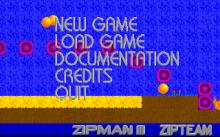 Zipman III 1994
Zipman III is a fairly simple platform game. The player controls a tiny red creature, whose objective is to get through each of the levels by running and jumping while avoiding various enemies and obstacles. The protagonist is defenseless and has to escape from enemies, unable to engage them in...
---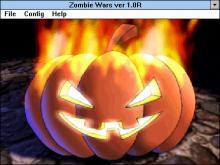 Zombie Wars 1996
Zombie Wars is the superior and little-known sequel to classic shareware platformer Halloween Harry (a.k.a. Alien Carnage) published by Apogee. The plot picks up where the first game left off: the gang of aliens who call themselves the Non Human Alliance (NHA) has kidnapped one of Earth's greatest scientific minds...
---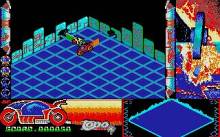 Zona 0 1991
A directly TRON-inspired (though unlicensed) variety of the snake game, Zona 0 puts the player in control of a "light cycle" that zooms across an enclosed grid with other bikes, each leaving impassable lines in their wake. As the play field gets cluttered up with these trails, it gets more...
---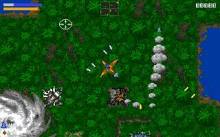 Zone 66 1993
A pilot is warned by a mysterious stranger that something terrible is about to happen in his town. Rushing home, the pilot discovers that his wife and baby daughter were murdered. The stranger who tried to warn the pilot is gravely wounded; however, before dying, he passes some information to...
---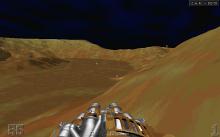 Zone of Artificial Resources 1997
Z.A.R. concerns a fully automatic factory, run by a computer. Not unexpectedly, as in most shooter scenarios, things go wrong when control over it is attempted and the computer gets angry and puts all robots and rockets which are produced in Z.A.R. in the service of his bad creator. On...
---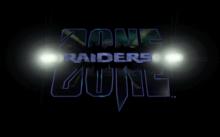 Zone Raiders 1995
Are you tired of the same old racing games where you drive around in a circle 500 times? Do you want to blow the hell out of the other cars on the track? Then power up your plasma gun and jump into Zone Raiders for a little excitement. Although this...
---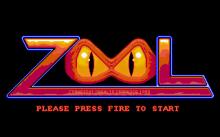 Zool 1993
His name is Zool, and he is a gremlin-like creature from another dimension. He is forced to land on the Earth, but his sole goal is to attain the prestigious ranking of a Ninja. To do that, Zool will have to travel through six worlds, each divided into three stages,...
---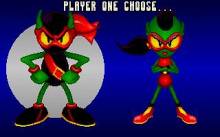 Zool 2 1994
The sequel to Zool sees him take on the bad guys Mental Block and Krool across 15 levels.Zool 2 is a platform game where you control the titular "Ninja of the Nth Dimension" (or his girlfriend, Zooz, who can complete each level in a slightly different way) as he rampages...
---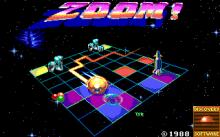 Zoom! 1988
Zoom! is an arcade style puzzle game. Your character Zoomer (a Pacman lookalike with arms & legs) must trace the outline of the squares on the game board to light them up. Points are awarded when full squares are formed, although the game also displays how many lines must still...
---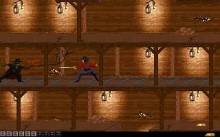 Zorro 1995
Don Diego Vega has a secret identity - that of Zorro, a masked swordsman who has sworn to protect the innocents of California, at the time a Spanish colony. Among the powerful and corrupted men there is Don Cortez, who hopes to gain even more power by discovering an ancient...
---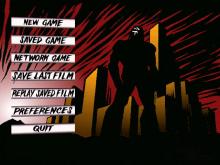 ZPC (a.k.a. Zero Population Count) 1996
ZPC takes place in a futuristic first-person shooter environment where Arman must liberate the world from the Black Brethren, a crooked organization that has stripped citizens of their freedoms and littered buildings with their propaganda. Enemies include variations of foot soldiers and bureaucrats that swarm in droves, defending their evil...
---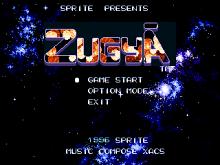 ZugyA 1996
ZugyA is another excellent freeware shooter from Sprite, one of Japan's oldest freeware developing team who was behind Vampire, a great Castlevania clone. Although the game's graphics is not as sharp as GunViper or Amanagi, ZugyA has plenty of innovative features to set it apart from the crowd. Your goal...
---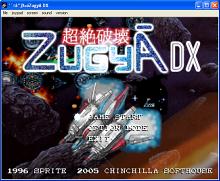 ZugyA DX 2005
ZugyA DX is a superb fanmade remake of ZugyA, a great freeware shooter from Sprite reviewed earlier on this site.From my earlier review of ZugyA: "Your goal in the game is to destroy space stations in each level within a strict time limit. But the stations are not huge spacelab-style...
---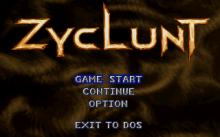 Zyclunt (a.k.a. Blade Warrior) 1995
In the year 2002 AD, incurable diseases and unseen raise in criminal activities have brought the human society onto the verge of collapse. By that time, genetic engineering became so highly developed that it was finally possible to produce cybernetic organisms functioning like humans for all purposes. However, since the...
---