Arcade action Games #87
Search a Classic Game: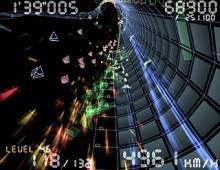 Torus Trooper 2004
Among freeware SHMUP designers, few names have become associated with quality as Kenta Cho of Japan. His games are consistently addictive, unique, and eminently replayable thanks to creative uses of the D programming language and BulletML, a programming library coded by designer himself, and Mersenne Twister, a fast random number...
---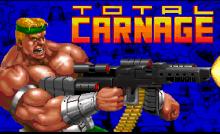 Total Carnage 1994
The war of 1999 left the country of Kookistan in shambles. Naturally, a dictator named General Akhboob took control of the beleagured nation and began creating an army of radioactive mutants. With a virtually impenetrable stronghold, a bunch of hostages, and a legion of mutants under his command, the evil...
---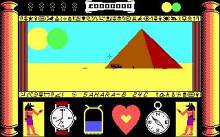 Total Eclipse 1988
Uses 3D system called Freescape developed by Incentive Software Ltd. A pyramid has been built to destroy anything that blocks the sun and now a total eclipse is about to occur. Collect ankhs to open doors, shoot mummies, drink water and maybe then you solve the puzzle of pyramid. Controlling...
---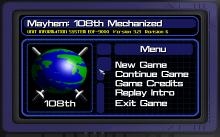 Total Mayhem 1996
Isometric action shooter. Control cyborgs in various missions to shoot and recover items. ...
---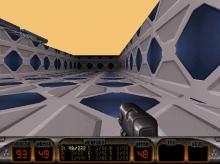 Total Meltdown 1996
Total Meltdown comes with 500 all-new levels for Duke Nukem 3D, new textures, animations, sounds and characters are also included. In contrast to most other commercial add-ons each level has been carefully tested and rated. This compilation is not to be confused with the PlayStation release of Duke Nukem 3D,...
---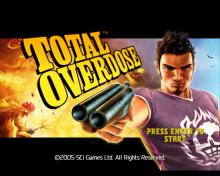 Total Overdose: A Gunslinger's Tale in Mexico 2005
This Grand Theft Auto-inspired game of violence and vengeance begins deep in Maya jungle, where a man named Ernesto Cruz was lost in 1989. The official explanation for his disappearance was fatal overdose, but this is not enough for Ernesto's twin sons, Ram and Tommy. They embark on a quest...
---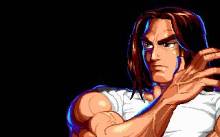 Tough Guy 1994
Tough Guy is a fighting game similar to Street Fighter. Choose one fighter and travel all over the world to choose and challenge a wide variety of fighters.A unique feature of Tough Guy is that fighters have the ability to refill their health if they are injured. They also have...
---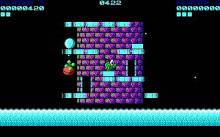 Tower Toppler 1988
You play a small green guy who needs to blow up eight towers, because their presence is somehow poisoning the water of planets which could potentially be ideal colonies. Unfortunately you need to get to the top of these towers to blow them up. You make your way up to...
---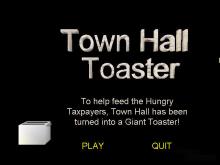 Town Hall Toaster 2003
One of the most unique action games you'll ever see, Town Hall Toaster plays like an expanded version of BBQ, a little-known freeware gem from Japan that is also reviewed on this site. The purpose of the game is to toast various food items such as bread and bagel. To...
---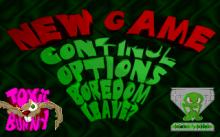 Toxic Bunny 1996
Toxic Bunny is a violent side-scrolling action platform game. The player plays a bunny named Toxic. Toxic becomes super aggressive when his coffee break has been interrupted due to the earth being covered in decaffeinated goo and his friends getting brainwashed. It is up to you to find the one...
---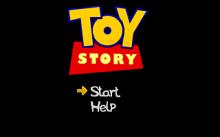 Toy Story 1996
Disney Toy Story Powerplay from Disney Interactive is not only a blast from the past, with gripping 2D platform action, but also a taste of the future, with interactive characters that may change the way they behave each time the game is played. In this adventure you take the role of...
---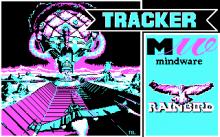 Tracker 1987
Tracker is a mouse-controlled vector-graphics 3D strategy game depicting an ultra-violent TV show of the future. As a contestant, the player's mission is to be the first to ever complete it successfully. The task involves commanding a fleet of Skimmers charged with destroying various groups of combat vehicles, including Cycloids,...
---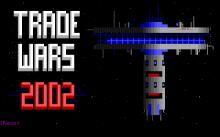 Trade Wars 2002 1990
Much like Elite, Tradewars 2002 is considered a space trading game, but it gives you a perfect mix between strategy and action by allowing you to play against other people and giving you options such as building citadels and ports. A text based game who found it's popularity by being played...
---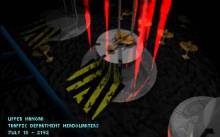 Traffic Department 2192 1994
Traffic Department 2192 is a little known underdog game from Safari Software. It's focused around an original storyline and dialogues, combined with fierce action sequences. You are Lt. Velasquez, a pilot in the Seche Traffic Department, an organization which now serves as the people's army in repelling the invading Vultures. Velasquez...
---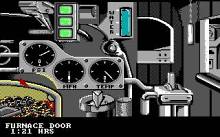 Train, The: Escape to Normandy 1988
In the months before France is liberated by the Allies in World War 2, Germany tries to take Paris' collection of classic paintings. As Resistance member Pierre LeFeu, helped by wounded former engineer Le Duc, must prevent this happening, but taking the paintings by train to Normandy and Allied control. Once...
---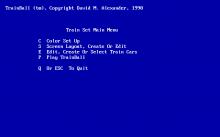 TrainBall 1990
Guide your train to safety through the mazes and passageway of TrainBall. Playing somewhat like a pinball game, you control your train with keyboard controls and must use bumpers switches and tunnels to pass the level. Bumpers and switches naturally will change your direction so you must think ahead and...
---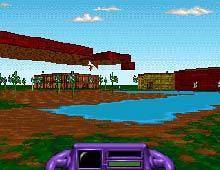 Transland 1996
Not being a kid any more and with a desire to explore the galaxy you pop down to the spaceship sale and get yourself a bargain. After take off something goes wrong and your ship explodes, you crash land safely in your combo escape pod/scooter unit on a strange world....
---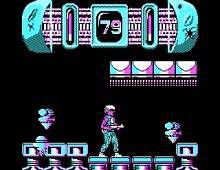 Trantor: The Last Stormtrooper 1988
In this game you play the role of a man who has been stranded on an alien planet after his space ship explodes and you must find pieces of it to rebuild it. The gameplay involves you jumping across platforms and shooting at droids and aliens but also ducking to...
---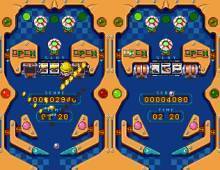 Trap Pinball 1999
Another excellent game from freeware developer Yamada No Ana Project, who is dedicated to producing games based around the same cast of characters, led by a stubby construction worker and his friends. Like all other games from this group, the game is 100% English, boasts excellent music, offers 2-player hotseat...
---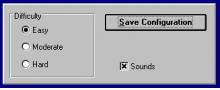 Trap Shooting 1994
Trap Shooting is an arcade game of shooting at targets (clay pigeons). First, let's have a look to the Configure menu. Select the difficulty of the game (Easy, Moderate or Hard). No surprise Hard mode is the fastest. From this menu you can also enable or disable sound effects, using the...
---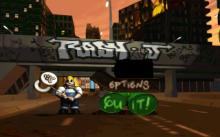 Trash It 1997
Trash It is an arcade action game where player(s) have to destroy buildings with a gigantic hammers. As a player, you take a role of construction worker who has only one mission: To smash everything to bits. Pieces are flying and houses falling as players hack their way through...
---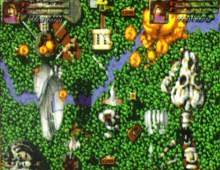 Trauma 1995
The plot of Trauma is simple, destroy anything that moves in your role as pilot of one of the different empires that are fighting for Earth control. All of them have their own personality and also different strong -and weak- points. Are you ready to try luck with any of...
---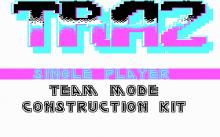 TRAZ 1989
Transformable Arcade Zone is a Breakout clone with multiple paddles, 64 levels and a built-in level construction set. Each level can have different set of paddles, sometimes one at the top and one at the bottom, sometimes one left one right, sometimes four stacked-up etc. This gives each level a distinctly...
---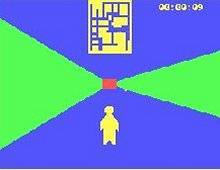 Treasure Hunt 1982
Try to find the treasures someone has dropped down to the maze. There's no enemies or any dangers in the game, so you can examine the maze as slowly and thoroughly as you want. Treasure hunt is a very simple maze game, but what makes it somewhat special is that it's...
---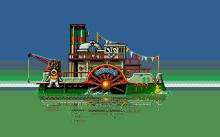 Treasure Trap 1990
In 1829 The Esmerelda, a cargo ship carrying gold, sinks to the bottom of the ocean. In 1927 a treasure hunter called Howard Kelp dons a diving suit and searches for the bullion in the wreck. Treasure Trap is an isometric action game similar to Head Over Heels, but less abstract...
---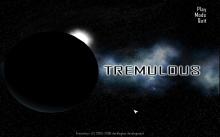 Tremulous 2006
Tremulous is an open source team-based first-person shooter with real-time strategy elements. The game features two teams, humans and aliens, each having to build and protect a base. Victory is achieved by the destruction of the enemy base and by eliminating all members of the enemy team. The gameplay is different...
---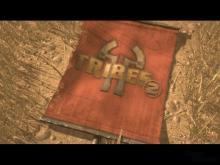 Tribes 2 2001
After spending a considerable amount of time in development, Tribes 2 emerges as an entertaining game that doesn't quite live up to its potential, at least not at the time of its release. This disappointment comes from a few technical issues that will be mentioned later in the review. First,...
---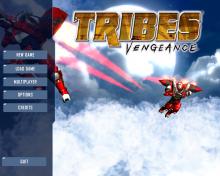 Tribes: Vengeance 2004
As online, team-oriented first-person shooters become commonplace, and even single-player games are expected to offer at least some sort of online multiplayer mode, it may be easy to forget that the original Tribes was one of the very first action games to concentrate on online competition and multiplayer teamwork. This...
---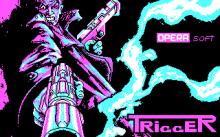 Trigger 1989
Crazy Park is a place not recommended for people who want to have a peaceful existence, because the murderers, thieves and other thugs converted it in their home. But of course, as in every other story where some bad guys take a place which doesn't belong to them, there will...
---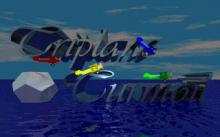 Triplane Turmoil 1996
A Sopwith-style WWI action game, Triplane Turmoil allows to take the controls of a biplane or triplane, and fly for the English, German, Finnish, or Japanese air forces. Play against the computer or against other human opponents via a split-screen display. Do well and receive medals, ribbons, and promotions. Form...
---