Arcade action Games #87
Search a Classic Game: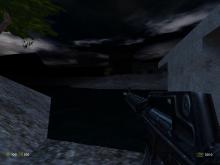 Vietnam 2: Special Assignment 2001
Like its predecessor Vietnam: Black Ops, this first-person shooter from Valusoft is designed to put the player in a realistic environment of violence and danger based on conditions in Vietnam during the war of the late 1960s and early 1970s. Players take the role of a lone soldier at the...
---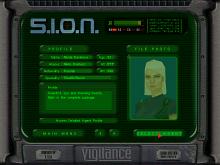 Vigilance 1997
Terrorists strike and you must use force to counteract. You have various weapons and equipment at your disposal to take care of these bad guys and it's shoot on sight. Vigilance has sort of the same concept of Rainbow 6, yet Rainbow 6 was tactical and there are no tactics...
---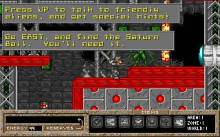 Vigilance On Talos V 1996
Vigilance on Talos V is about Killian Jared, a man who became a mercenary to save his daughter Celeste from an evil race of aliens known as the Xenos. Having learned the location of their main base from an informant, he begins one-man assault to rescue his daughter.The gameplay is...
---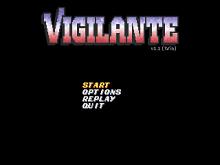 Vigilante 2002
Vigilante is a superb remake of IREM's 1988 arcade game of the same name that does what all remakes should do: enhances the gameplay while maintaining the same 'feel' and atmosphere of playing the original. Coded for Windows, this is a beat 'em up in the same vein as Double...
---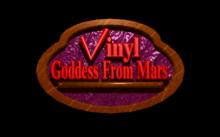 Vinyl Goddess from Mars 1995
In the year 200 billion a small ship races across the galaxy taking The Vinyl Goddess From Mars to the esteemed intergalactic B Movie convention. In mid transit, a meteor shower strikes without warning and the ship is engulfed in a sea of rocks and debris. ...
---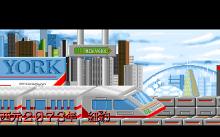 Violent Fighter 1993
A very, very poorly done fighting game indeed. Besides having a cheap name, Violent Fighter has terribly small graphics, plain characters with simple attacks, and jumpy graphics. I was very upset to discover how poorly this game was made, especially since the majority of games I get from Taiwan are...
---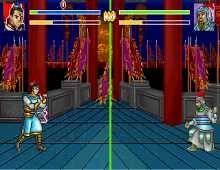 Violent Myth 1994
Violent Myth is a lackluster 2D fighting game that botches the very interesting premise by poor execution. Although it looks and feels similar to Panda Software's famous Sango Fighter, the game is not half as fun. The setup is interesting though, at least for anyone familiar with Chinese legends: you...
---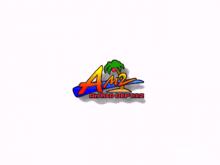 Virtua Cop (a.k.a. Virtua Squad) 1997
Virtua Cop is a decent PC conversion of a hit arcade game of the same name by SEGA. Your objective in this 3D shooting gallery is simple: as a cop, move through various areas of a city, eliminating any criminals that get in your way. At the same time, you...
---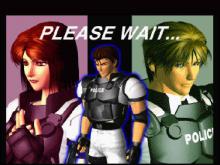 Virtua Cop 2 1997
Based on Sega's hit arcade sequel, Virtua Cop 2, Virtua Squad 2 features on-rails shooting through a variety of 3D rendered environments. The game follows three tough cops as they struggle to take down a criminal syndicate working under the name of "EVL Inc." The PC edition of the game...
---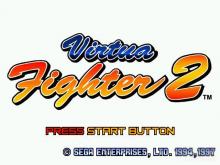 Virtua Fighter 2 1997
Sega's hit arcade fighting game makes its PC debut with network play and various bonus features. All ten 3D characters from the coin-op are included for play in an 11-match tournament. You'll battle the computer or a friend in matches held within ten texture-mapped, outdoor environments. To win, you must...
---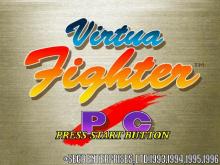 Virtua Fighter Remix 1996
The industry's first 3D fighting game moves from the arcade to the computer with Virtua Fighter PC. Eight combatants, each specializing in a real-life form of martial arts, trade blows within an open ring across flat, outdoor environments. Movements are designed to be realistic, so there are no projectiles, weapons,...
---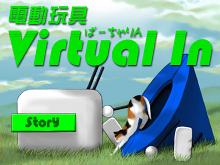 Virtual In 2003
Virtual In is a fun little one-on-one fighting game that will surprise you with superb playability despite its small size. The title is a parody of popular fighting game Virtual On, and the game itself uses the robotic characters from that game - shrunk from their gigantic proportions down to...
---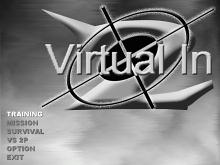 Virtual In 2 2004
Virtual In 2 is a great sequel to Virtual In, a fun one-on-one robot fighting game from Japan. If you hate the first game or "cute" stumpy-head Japanese games, there is no reason to try this one. But if you like the first game, you will like this sequel much...
---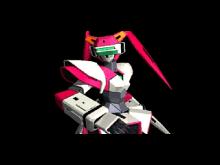 Virtual On Cybertroopers (Virtual On Operation Moongate) 1997
Virtual On Cybertroopers (which I will now refer to as VOOM, as it's sometimes called Virtual On: Operation Moongate) was developed by SEGA's Am3 team (now known as Hitmaker ...an appropriate name, if you ask me), and first released in arcades during 1996, using SEGA's Model 2 hardware (the hardware...
---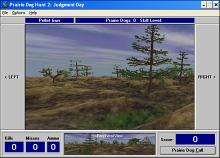 Virtual Shooting Gallery Deluxe 1995

---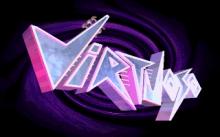 Virtuoso 1994
Many people play video or computer games to get away from the drudgeries of a workday and for the 21st century rock star hero of Virtuoso, life is no different. Donning a virtual reality headset to whisk himself away from the suffocating atmosphere of stardom, he enters a world known...
---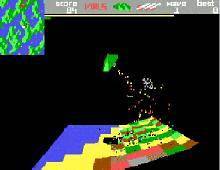 Virus 1988
Aliens have infested Earth, and are spreading a deadly virus throughout the planet. Needless to say, they must be stopped, and fast. The time pressure (your score upon completing a level is based on the uninfected percentage of the land) is only one difficult aspect of this shooter.Viewed in remote...
---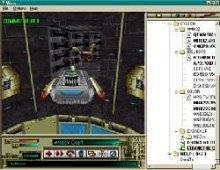 Virus: The Game 1997
Cruising through homer.wav, "D'oh!" echoes throughtout the hallway. Kareening around the corner, you watch closely for the virus, as it munches away at precious resources and infects the file while Homer spiratically "D'oh"s Virus:The Game uses the files on your computer as the battlefield in a quest to stop virus' from...
---
---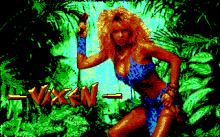 Vixen 1988
The Vixen is the last human on the planet Granath, which is now ruled by a race of dinosaurs. She has been raised by foxes, and intends to follow through on a promise she made to her elders to wipe them out and restore the planet to humanity.Each level must...
---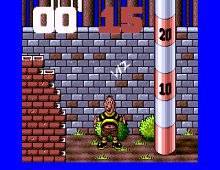 Viz 1992
Viz: The Game is an action game where the players run through various scrolling environments. It is based on a British comic magazine VIZ which, like the game, features lots of crude humour and fart jokes. The player controls one of the 3 Viz characters - Johnny Fartpants, Buster Gonad,...
---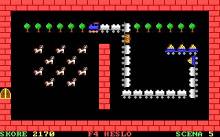 Vlak 1993
Vlak (translated as Train from Czech) is a freeware 90's clone of Snake. You control a train to collect items scattered around an area while avoiding to crash into something. Every time you obtain a new item, your train will have a new wagon attached to it. The wagons differ...
---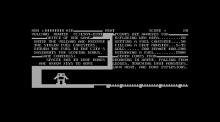 Volcano Hunter 1991
The player controls the movements of one "Hunting Harry", the sole denizen of a volcano-side village overcome by ghostly Druts, deadly floating apparitions that can only be thwarted by sheltering inside buildings and only dispersed through the application of bombs with timed fuses, of which Harry fortunately has an unlimited...
---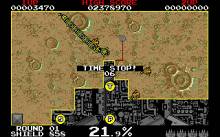 Volfied 1991
Volfied is a home conversion of an arcade coin-op developed by Taito in the late '80s. The game is very similar to Qix -- the player takes control of an object whose purpose is to roam the screen, forming shapes and removing them from the play field. By way of...
---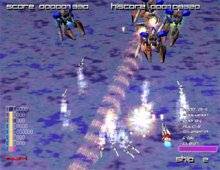 Vsys Gaiden (a.k.a. Techno Sylph) 2001
Vsys Gaiden is a fun and very pretty vertical shooter from Japan. The idea is simple: shoot everything in sight to progress to the next level. Ray-traced graphics, good sound effects and music, and excellent ship design round off this short but fun shooters action fans should enjoy. Graphical effects...
---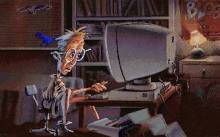 Wacky Funsters 1992
A collection of humorous mini-games, and precursor to "Geekwad: Games of the Galaxy". Includes parodies of the classic arcade games Pong ("Ping"), Asteroids ("Steroids"), Hard Driving ("Roadkill!", in which you run over giant lunch meats that inexplicably appear in front of your car), Street Fighter ("Big Guys with Muscles", a fighting...
---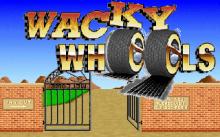 Wacky Wheels 1994
Hunting for a race car game that suits the youngest of the gamers in your family? Apogee Software's Wacky Wheels is exactly what you are looking for! Imagine different animals from the zoo riding go-carts, making hilarious facial expressions, and racing against each other, that's Wacky Wheels! A 3D racing...
---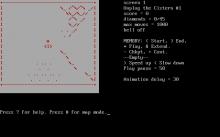 Wanderer 1988
Wanderer is a boulderdash-like game. Each tile contains a terrain and passing it gives a number of points. Levels contain earth, boulders, teleporters, balloons, monsters, and more hazards. The objective is to collect all treasures and kill all monsters. When you have done so, you may finish the level by...
---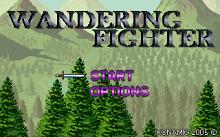 Wandering Fighter 2005
Wandering Fighter is a cool Japanese-style platformer from Miguel "MIG2" Perez, maker of Castlevania-inspired gems including Lost Valley. Although Wandering Fighter is neither as long nor as challenging as Lost Valley, it is still a very fun game that will remind you of the good old days of SNES and...
---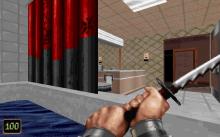 Wanton Destruction 2005
Despite being a pretty good shooter, Shadow Warrior was ultimately too late to market to have any success. Like the Build titles before it, a whole series of expansion packs were on the drawing board, or already in production; all dropped when SW's unimpressive sales confirmed the 2.5-D era was...
---