Arcade action Games #25
Search a Classic Game: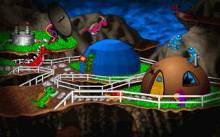 Dig It! 1996
Dig It! is a platform game. In it, you take the role of Dug Kewl, who returns home one day to find that his wife has been taken by the Supreme Spurkasaur. Using his trusty drill and gun, Dug must travel through four worlds rescue his beloved Dugette before it...
---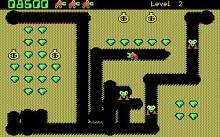 Digger 1983
Take control of a mechanical digging machine as you tunnel your way through the earth, searching for valuable gems and the even more valuable bags of gold! But watch out for Nobbins and Hobbins, and don't be careless enough to let the bags of gold crush you! Digger is an arcade...
---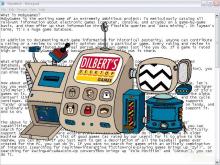 Dilbert's Desktop Games 1997
For many gamers, characters like Duke Nukem or Lara Croft are the heroes that best fulfill the fantasy escapism inspired by regular day-to-day life. But to millions of office cubicle dwellers everywhere, there is only one truly worthy anti-establishment icon - Dilbert! The cartoon character brought to life in daily...
---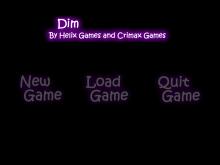 Dim 2004
Dim is a fun little platform/puzzle hybrid that is a collaborative effort of two Game Maker coders. You play a lab mutant who has to find the exit in each level. What sets this game apart from other 2D action games is your ability to "change dimension": you can press...
---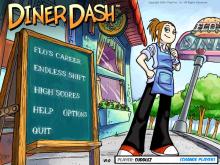 Diner Dash 2005
With over 50 levels, five types of customers, and two modes of play, Diner Dash serves up a daily special of fun. Play as Flo, a retired stockbroker destined for restaurant fame as she attempts to seat customers, take orders, and deliver food quickly for higher tips. Tip money can...
---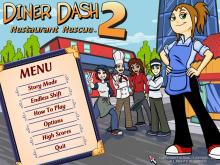 Diner Dash 2: Restaurant Rescue 2006
Flo is back in Diner Dash 2: Restaurant Rescue to help her friend Deb defeat the greedy business tycoon Mr. Big. His plans involve demolishing Deb's diner and building a Mega Multiplex Food Plaza. Players must get Flo through many levels at five themed restaurants while waiting tables, cleaning spills,...
---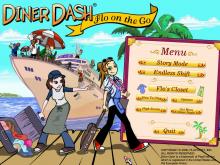 Diner Dash: Flo on the Go 2006
Players take their table waiting skills on vacation in Diner Dash: Flo on the Go. In this release, Flo is working the restaurants on a cruise ship and must keep her patrons happy and earn enough tips by taking orders, bringing desert, offering beverages, serving food, and presenting appetizers all...
---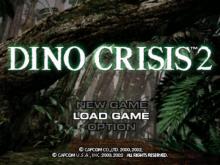 Dino Crisis 2 2003
Dino Crisis 2 is the next step in the line established by the Resident Evil series and the original Dino Crisis. Dino Crisis 2 takes a more action-oriented approach to the survival horror genre of games exemplified by its predecessors. While there are still lots of large areas to explore,...
---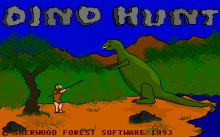 Dino Hunt 1993
Dino Hunt is a single-player shareware game. The objective is to get Nicky Neanderthal back to his cave after first hunting the many dinosaurs that inhabit the area. Points are scored for each dinosaur killed. Nicky is controlled with the arrow keys on the keyboard. He can move over ground...
---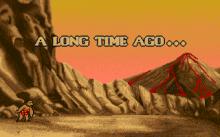 Dino Wars 1990
Dino Wars is a strategic board game with some similarities to chess, with combat decided by action scenes. If you ever played Archon you know the idea behind this game. On a chess-like board (9x10 pieces in this game) you move different sorts of dinosaurs. If you hit an square on...
---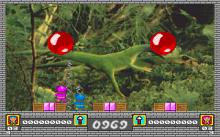 Dinosaur Balls (a.k.a. Pang) 1992
Dinosaur Balls (better known as Pang outside Asia) and Super Bubble Mania are fun, cute arcade-style games that boast identical gameplay despite being made years apart by two different companies. In both games, you control either a boy or a girl who has to pop balloons that bounce around the...
---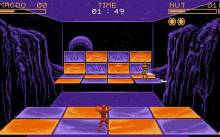 Disc 1990
Disc is a game of fast reflexes and clever thinking. You control one player against the computer or another person. The objective is to finish off your opponents by knocking him off the platforms or by making the platform disappear by hitting the walls behind your opponents. Your weapon is...
---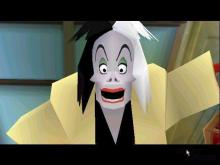 Disney's 102 Dalmatians: Puppies to the Rescue 2000
Disney's 102 Dalmatians is a wonderfully challenging program with superb graphics and sound that'll keep you on your toes. Cruella De Vil and her menacing computerized toys are out to destroy Oddball or Domino before they can rescue the pups. Great colors, evil expressions and sinister sounds add to the...
---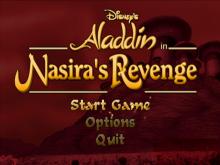 Disney's Aladdin in Nasira's Revenge 2000
Nasira is the sister of the evil Jafar and she has taken over the palace, banishing the sultan and his lovely daughter Jasmine. Players take on the role of Aladdin in this adventure, questing to foil the plans of the nefarious Nasira and to reclaim the magical land of Agrabah...
---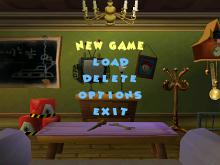 Disney's Donald Duck: Goin' Quackers 2000
Donald's true love, Daisy, is in trouble and it is up to you to guide him through 20 levels of adventure in four 3D environments to rescue her. Offering exciting chases, end-level boss battles, and bonus levels, Disney's Donald Duck: Goin' Quackers for the PC offers many challenges, including Donald's...
---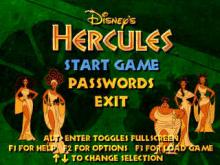 Disney's Hercules Action Game 1997
He went from zero to hero on the silver screen, and now you can recreate his adventures on your PC in Disney's Action Game: Hercules. Play as Disney's version of the mythic character Hercules through ten levels of excitement as you battle the bad guys, rescue his girlfriend Meg and...
---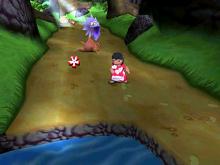 Disney's Lilo & Stitch: Trouble in Paradise 2002
The dynamic big screen duo make their PC debut with almost as big a bang as in the PlayStation counterpart. Players control either Lilo or Stitch through areas of the Hawaiian Islands while avoiding a montage of enemies so the two can remain together forever. Few differences exist between the...
---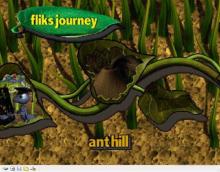 Disney/Pixar A Bug's Life 1999
Flik, the miniature hero of Disney/Pixar's A Bug's Life, is an ant on a mission. Players control Flik through 15 3D levels in pursuit of renegade insects that threaten the ant settlement. Featuring characters and voices from the feature film, A Bug's Life also expands the world of the movie...
---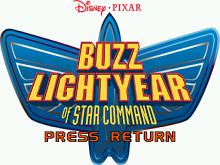 Disney/Pixar's Buzz Lightyear of Star Command 2000
Developed by Traveller's Tales, Disney/Pixar's Buzz Lightyear of Star Command is a third-person action-adventure game set in rendered real-time environments based on the animated television series. The evil emperor Zurg has initiated a heinous plan involving intergalactic terror; his vile cronies aren't far behind. Assuming the role of Buzz, you...
---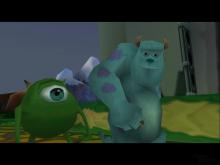 Disney/Pixar's Monsters, Inc. Scare Island 2002
Disney/Pixar's Monsters, Inc.: Scare Island has a lot to live up to, given the success of the 2001 animated film Monsters, Inc. The plot is played out in clips shown from the movie each time you earn medals, an element that gives incentive while providing lots of fun. The entire...
---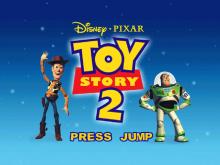 Disney/Pixar's Toy Story 2: Buzz Lightyear to the Rescue! 2000
Based on the smash hit 1999 film Toy Story 2, Disney/Pixar's Action Game: Toy Story 2 -- Buzz Lightyear to the Rescue puts you in the boots of Buzz Lightyear, intergalactic space ranger and pal of Woody, a cowboy doll who is Andy's favorite toy. When Woody is stolen by...
---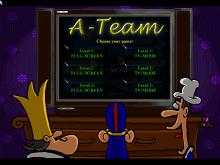 Dizzy 1997

---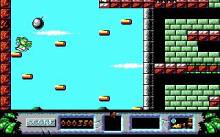 DJ Puff 1993
The player is DJ Puff the fire breathing dragon, set out to fry all your enemies in one puff. The objective of the game is to collect certain 'discs' spread across the game. The discs are either placed in hard to reach places, or appear after you defeat certain types...
---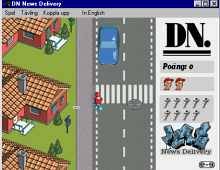 DN News Delivery 1999
A straightforward Paperboy clone, designed by E-Game for Dagens Nyheter (aka DN), Sweden's premier newspaper. From the in-game description: "Help the news delivery boy to deliver the newspapers to all subscribers in the neighborhood. You have to place the papers either in the mailboxes (20 p) or in front of the...
---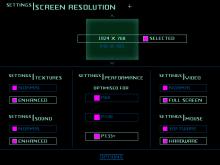 Doctor Who: Destiny of the Doctors 1997

---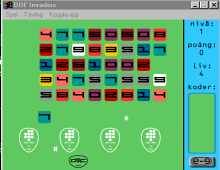 DOF Invaders 1999
A simple but fun Space Invaders clone, the second game E-Game designed for DOF, Sweden's premier mobile phone company. In DOF Invaders, you shoot keys from the phone's keypad instead of aliens. The numbers shoot "#" and "*" (pound key and star key) at you, and you have four bunkers...
---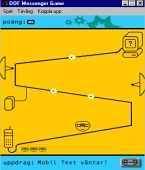 DOF Messenger 1999
DOF Messenger is a simple Donkey Kong clone sponsored by DOF, Sweden's premier mobile phone company. Navigate the DOF man from the mobile to the computer by riding the electric circuit line, while avoiding sparks by jumping over them. Really nothing to it-- fun for a few minutes though. This...
---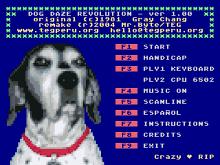 Dog Daze Revolution 2004
Dog Daze Revolution is a great fanmade remake of Dog Daze, a rare game released for Atari 8-bit computers in 1981. This Windows remake is actually based on Dog Daze Deluxe, the 1983 shareware release of the game that the author improved by adding depth to objects and computer AI....
---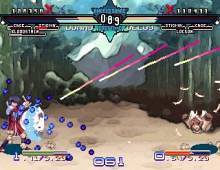 Dogma 2003
Dogma is a Japanese fighting game that suffers a bit for being not completely finished. For some reason, the development stopped, so we have only a single background, a single BG music (though it's quite a good one), no endings (not even some credits rolling), practically not configurable keyboard controls...
---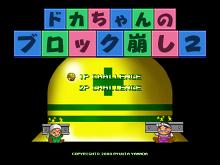 Doka-Chan no Block Kuzushi 2 2000
Another excellent game from freeware developer Yamada No Ana Project, who is dedicated to producing games based around the same cast of characters, led by Doka-chan, a stubby construction worker and his friends. Like all other games from this group, the game is 100% English, boasts excellent music, offers 2-player...
---