Arcade action Games #20
Search a Classic Game: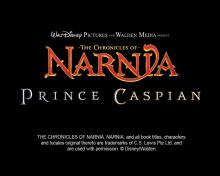 Chronicles of Narnia, The: Prince Caspian 2008
The Prince Caspian action-adventure game is based directly on Disney's cinematic interpretation of the second novel in C.S. Lewis' seven-volume Chronicles of Narinia. As in the Lion, the Witch, and the Wardrobe games, players can take the roles of different characters from the story. More than 20 are available, including...
---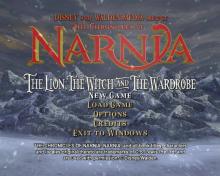 Chronicles of Narnia, The: The Lion, the Witch and the Wardrobe 2005
Based on the 2005 cinematic adaptation of C.S. Lewis' classic fantasy novel, this video game version of The Lion, the Witch, and the Wardrobe features the four Pevensie children as playable characters, each with a different specialty. Many of the game's challenges require two or more of the children to...
---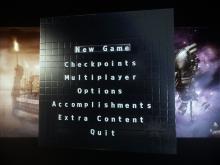 Chronicles of Riddick, The: Assault on Dark Athena 2009
A stealthy first-person action game with up-close combat and light 3D platforming, The Chronicles of Riddick: Assault on Dark Athena is a sequel to Starbreeze Studio's acclaimed Xbox action-adventure, Escape from Butcher Bay. Players resume the role of the nocturnally ocular Richard B. Riddick, first portrayed by Vin Diesel in...
---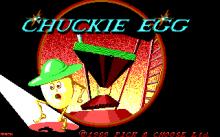 Chuckie Egg 1989
In the game you play Hen House Harry who has to collect 12 (a dozen) eggs from each level, while avoiding the ducklings. The levels each occupy a single screen, and are made up of platforms, ladders and lifts (or elevators), and are thus similar to those in classic...
---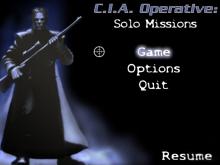 CIA Operative: Solo Missions 2001
When the Soviet Union disassembled and the Cold War ended, America's Central Intelligence Agency (CIA) and video game developers sought out new enemies to battle. Russian mobsters, Colombian drug lords, Iraqis and other assorted non-nuclear threats filled the void left behind by the Soviets. Add a few years and a...
---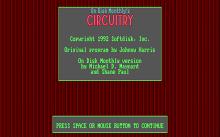 Circuitry 1992
A game released on Softdisk's Big Blue Disk series, Circuitry is a tetris style game in which you try to complete circuits across the block well rather than straight lines. ...
---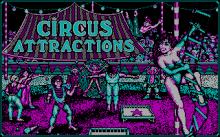 Circus Attractions 1989
The famous Circus Morelli offers five exciting events: trampolining, tightrope-walking, juggling, knife-throwing and jumping clowns. You control the artists during their sometimes dangerous stunts. Each attraction can be practiced on its own before all five have to be performed in order in the main performance of the evening. Each attraction also has a...
---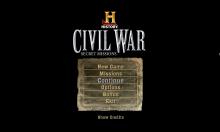 Civil War: Secret Missions 2008
Blue or Gray, Civil War Secret Missions players embark on an unsung career of subterfuge and sabotage, in the role of an 1860s-era commando spy. Presented by History (previously better known as the History Channel), the title follows Activision's earlier Civil War games, continuing in the first-person shooter style of...
---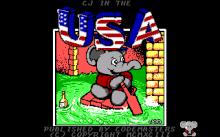 CJ in the USA 1993
The follow-up to CJ's Elephant Antics, in which we find that The Hunter has kidnapped CJ's brothers and sisters and trapped them at various points around the USA. Needless to say, young CJ sets off to rescue them. The game is a standard platform title, in which you can shoot peanuts...
---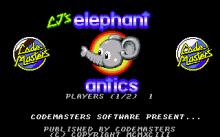 CJ's Elephant Antics 1993
CJ the baby elephant has fled captivity, and is desperate to reach his home in Africa. That means trekking halfway around the world, armed only with an infinite supply of peanuts and a handful of bombs (fortunately more can be collected as you go along). You start with nine lives, but...
---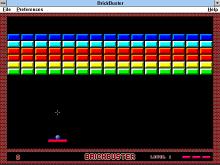 Classic Arcade Games for Windows 1995
Classic Arcade Games for Windows is a good collection of small arcade games for Windows. One of Impressions' least-known releases, CAGFW includes five arcade games, all of which are variant of arcade classics but still a lot of fun to play. We have Maze Craze, a thinly disguised Pac-Man clone...
---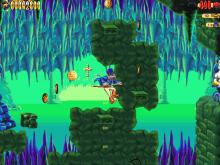 Claw 1997
Claw is an epic game with simply beautiful graphics. The main character is a cat, Captain Claw, who, like all the other characters encountered in the game, is animated and drawn in exceptionally colorful cartoon style. The game's backgrounds are detailed and vibrant as well and complement the action very...
---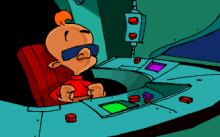 Clif Danger 1996
In Clif Danger players control the titular protagonist who flies through the galaxy with his spaceship when he receives a call for help by the amazon queen Swihip. Her planet Pleasure 6 got invaded from the rather hostile Glox so it is up to him to save her population. The...
---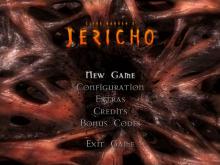 Clive Barker's Jericho 2007
Author, painter, and filmmaker Clive Barker lends his writing talent to Jericho, a supernatural shooter that has players leading a diverse strike force against an ancient evil. The seven-person squad, known as the Jericho Team, is armed with more than conventional weapons. Each male and female soldier is an expert...
---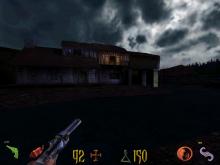 Clive Barker's Undying 2001
Inspired by a story idea by Steven Spielberg and molded with critical input by renowned horror author Clive Barker, Clive Barker's Undying is a collaborative effort by various talents to sculpt a story-driven, horror-based first-person shooter. The game delivers on several fronts by providing an eerie atmosphere dripping with dark...
---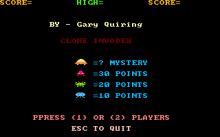 Clone Invader 1989
Clone Invader is, as one can deduce from its title, a clone of the classic arcade game Space Invaders. Controlling a small space fighter you have to destroy lines of alien ships before they can reach the bottom of the screen, to get points. To complete this task and enter a...
---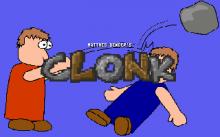 Clonk 1994
A small shareware strategy and action game for two players. There are 30 rounds with randomly generated terrain. In each round, every player gets assigned a team of small, humanoid beings called Clonks. One of them is the crew's captain and is of special importance, as the goal of each...
---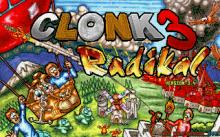 Clonk 3: Radikal 1996
Already the fourth game in the series, Clonk 3 Radikal added many new elements to the game. One player can play predefined missions or try to achieve peaceful goals such as selling all the gold, rescuing the fluffy Wipfs or killing all the monsters. The former goals can also be...
---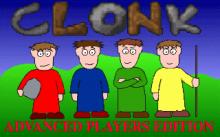 Clonk A.P.E. 1995
The Advanced Players Edition of Clonk is an improved version of the original Clonk game. As in the first Clonk game, Clonk A.P.E. included the player roster concept, which remembers each player's data and statistics over time. Instead of the predefined rounds of the original Clonk, the player can choose to play...
---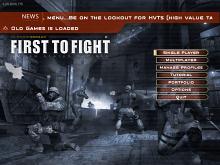 Close Combat: First to Fight 2005
In the style of the Tom Clancy's Rainbow Six games, and in the spirit of the successful America's Army PC game (and recruiting tool), Close Combat: First to Fight is a squad-based shooter, developed under the supervision of acting United States Marines and designed to present an authentic first-hand experience...
---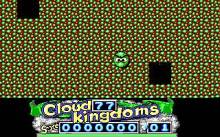 Cloud Kingdoms 1990
Baron von Bansai has stolen Terry's precious collection of crystals, and dropped them onto 32 different kingdoms, so Terry sets off to retrieve them. Viewed from above, his challenge sees him having to progress through these worlds, collecting keys to gain access to different sections, and avoiding enemy balls and...
---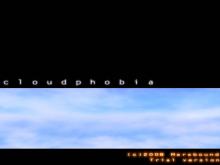 CloudPhobia 2008
CloudPhobia is yet another excellent freeware horizontal shooter from Japan. Featuring excellent "mecha" designs that are reminiscent of Gundam series, the game looks great and plays even better. In this "time attack" game, there is only one level: you basically must withstand the nonstop onslaught of incoming ships until you...
---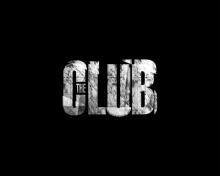 Club, The 2008

---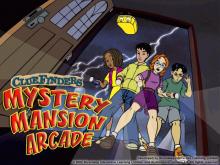 ClueFinders, The: Mystery Mansion Arcade 2000

---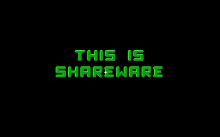 Clyde's Adventure 1992
Clyde's Adventure is a platform game. The objective is to travel through each of the castles, collect the special treasure, all of the gems and find the exit. There are no enemies although there are a large number of traps, switches and teleporters to complicate things. There are two chapters to...
---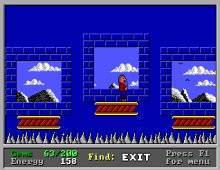 Clyde's Revenge 1995
Clyde's Revenge (revenge for what, we are uncertain) is a sequel to Clyde's Adventure. It is a platform game that has you locked in many strange castles, and your only method of escape is to collect the magic stones to free yourself. Unlike many platform games, Clyde's Revenge has no enemies...
---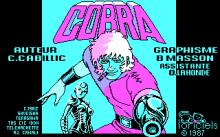 Cobra 1987
Cobra, the space pirate hero of Buichi Terasawa's comic and TV series, receives a message from Dominique. Dominique is held prisoner by the evil Salamandar, and Cobra, along with his cybernetic assistant Lady (or Harmanoid, as she's called in the game's French), must rescue her. You start the game, and enter...
---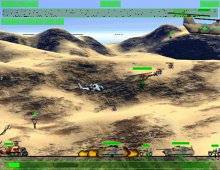 Cobra Gunship 1998
Games Domain says it all about Cobra Gunship, an addictive side-scrolling shareware shooter developed by Elysium Digital, a small company who stopped making games after this one: "[Cobra Gunship] is a surprisingly enjoyable [game]. It resembles the old classics Choplifter and Armor Alley, which were the inspiration for the development...
---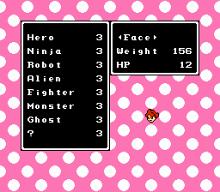 Cocoron 1991
Cocoron for the NES console is one of the most original and quirky games you'll ever come across. The game was released only in Japan, but thanks to fan group Magic Destiny, we can now play the game with the excellent fanmade English translation patch. Although it may look like a...
---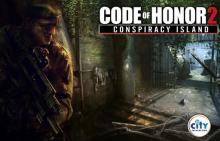 Code of Honor 2: Conspiracy Island 2008
Players once again strap on the boots of the French Foreign Legion and battle terrorism around the world in Code of Honor 2: Conspiracy Island. This time gamers are transported to Īle Royale, off the coast of French Guiana, where they must confront the mercenaries of General Mendoza, whose theft...
---