Arcade action Games #94
Search a Classic Game: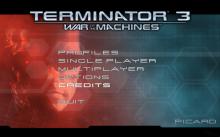 Terminator 3: War of the Machines 2003
Based on the 2003 summer film starring Arnold Schwarzenegger, Terminator 3: Rise of the Machines is a first-person shooter that closely follows the events as depicted in the film. Terminator 3 also marks the first time Schwarzenegger's likeness and voice have been used in a video game. Cast in the...
---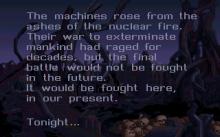 Terminator, The 1991
I do so love The Terminator. I'm actually watching it as I type this review. Not only is it '80s low-budget cinema at its best, but it somehow manages to involve a lot of deep sci-fi elements grounded in semi-reality, while also being super-cool. And Arnold's puppet heads. C'mon, who...
---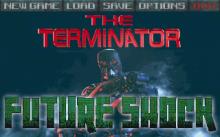 Terminator, The: Future Shock 1995
The year is 2015, and machines, under the leadership of the super-computer Skynet, control the Earth. Deprived of their civilization, the surviving humans continue to resist the mechanical rulers. The protagonist escapes from the machines' extermination camp with the help of resistance soldiers. Eventually he meets the leader of the...
---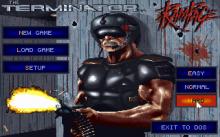 Terminator, The: Rampage 1993
Terminator: Rampage is Bethesda's fourth Terminator-licensed game, and is a standard first-person corridor crawler. In Rampage, the corrupt defense system SkyNet again finds itself overrun by the human Resistance, and again manages to send a robot into the past to preserve its future existence. Sent to 1984, this time it is...
---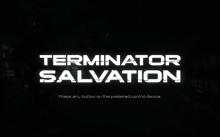 Terminator: Salvation 2009
Terminator Salvation players take the near-futuristic, shoot-'em-up role of John Connor, who will become humanity's greatest leader in its time of deepest despair. Released to retail alongside the theatrical debut of the feature film in May of 2009, the game is set two years before the movie, in the year...
---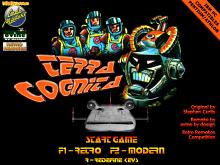 Terra Cognita 2003
Terra Cognita is a fun fanmade remake that achieves what few remakes manage to do: make the game even more fun than the original. And in this case, the achievement is even more noteworthy because the original was not - contrary to most other games that got remade - one...
---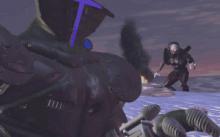 Terra Nova: Strike Force Centauri 1996
Looking Glass's Terra Nova manages to blend ideas from a number of games into one unified whole. It uses an interesting keyboard/mouse control scheme like Doom, draws heavily on the clan-based settlements of MechWarrior, and puts you in the sort of powered body armor Heinlein dreamt of in Starship Troopers....
---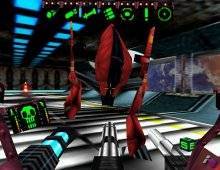 Terracide 1997
Terracide is a fun 3D action game in the same style as Descent, although admittedly not as good. The plot is the "kill the evil aliens" cliche you have seen countless times, and the gameplay will be familiar to anyone who has played Descent before. You control a futuristic craft...
---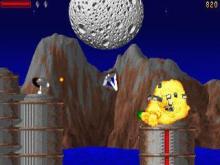 TerraFire 2000
In this arcade space shooter, blast your ship through heavily defended underground caverns, past wind tunnels, fire-walls and subterranean lakes. Recover stolen nuclear pods using your ship's tractor beam and carry them back to the planet surface and beyond into hyperspace. The game has raytraced graphics and 360 degree parallax...
---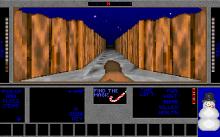 Terror in Christmas Town 1995
Another Doom clone made with the Pie 3D Game Creation System where you have to rescue Santa's frozen elf held captive by the evil polar bear king. It has Wolfenstein-like 3D graphics. Although you use heavy weaponry (shotguns and so on) this is not a gory game. The graphics, sounds...
---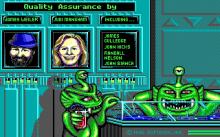 Terror of the Catacombs 1993
The evil Nemesis has discovered how to use Time Gates and has trapped you once again down in the catacombs, preventing you from stopping him. He has the ability to send you back and forth through time where you have to challenge creatures from the very ends of eternity. The...
---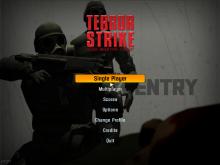 Terror Strike 2006
Terror Strike (The Regiment in Europe) is a tactical action FPS based on the SAS, with absolutely no clowns involved, at least not until I showed up for basic training. This involves 17 mini-missions which impart authentic SAS tactics, such as the dark arts of flashbang entry into a room...
---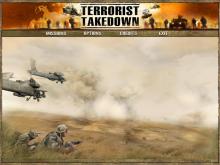 Terrorist Takedown 2004
Terrorist Takedown is a realistic rail shooter set somewhere in the Middle East, where there are many, many angry people with guns that just need to be shot by the player. The realism factor provides something of a challenge from a design standpoint, as it means that the player will...
---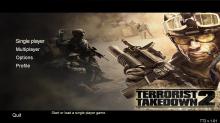 Terrorist Takedown 2: US Navy SEALs 2008
Terrorist Takedown 2: US Navy SEALs sends players on a mission to rescue journalists who have been kidnapped by terrorists. When hostage negotiations break down, gamers must head into battle, fighting extremists through crowded Arabian marketplaces, mountain ravines, dank caves, abandoned military bases, and an ancient Persian palace. Enemy fighters...
---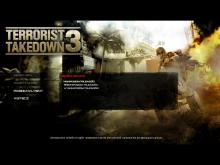 Terrorist Takedown 3 2010

---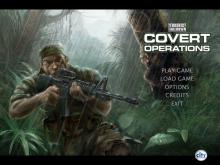 Terrorist Takedown: Covert Operations 2006

---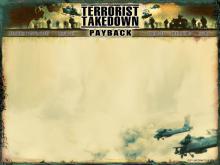 Terrorist Takedown: Payback 2005

---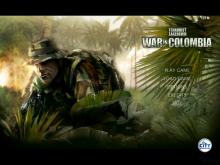 Terrorist Takedown: War in Colombia 2006

---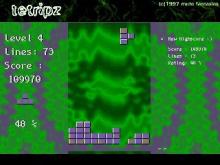 Tetripz 1998
This is the best Tetris ever! There are 5 modes of gameplay, along with Single, Multiplayer, and You vs. Computer options! With each mode, there are 10 levels. But what makes this game incredible are the modes. With each mode the screen changes, the board changes, and the color changes....
---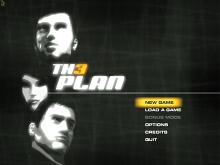 Th3 Plan 2006

---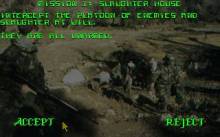 Theatre of Death 1994
Theatre of Death is an isometric tactical war game similar to Cannon Fodder, but much more advanced. You are a commander of squads of soldiers, which you have to guide through missions in various terrains from the grasslands, desert and snow to the Moon, using a variety of weaponry at...
---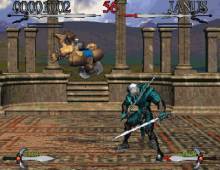 Theatre of Pain 1997
Theatre of Pain is a Mortal Kombat-esque fighting game featuring characters and settings drawn from Roman history and mythology. It features high-resolution SVGA rendered sprites and backgrounds, as did Mirage's previous fighting game, Rise Of The Robots. It uses a six-button layout, with weak, medium, and strong punches/slashes and kicks....
---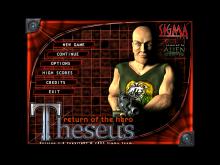 Theseus: Return of the Hero 2005

---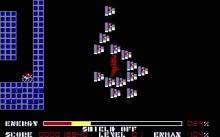 Thexder 1987
Thexder has some interesting ideas to contribute to the shooter genre but the pieces just don't come together. Gameplay is nearly as much platform-based as shooter but the game fails to meet the mark as either. The only factor that saves Thexder from oblivion is the fact that PC shooter...
---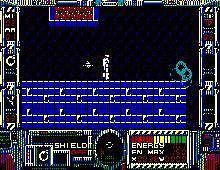 Thexder 2 (a.k.a. Fire Hawk: Thexder - The Second Contact) 1990
Fire Hawk: Thexder - The Second Contact is the sequel to Thexder. The Fire Hawk robot has the same main design as Thexder: a laser, shield and the ability to transform into a jet. It's also possible to use some special weapons which can be found during the missions, such...
---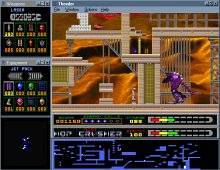 Thexder 95 1995
Thexder 95 is an excellent modern remake of the 1987 classic platformer that was developed by Japan's Game Arts and published by Sierra in the West. The general play mechanics are left untouched: you still pilot Thexder, a cool futuristic aircraft that can morph into a Japanese-style mecha, i.e. a...
---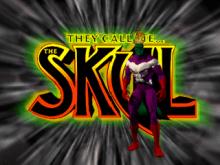 They Call Me... The Skul 1996
In the North Putnam Maximum Security Correction Facility, strange things have been going on. Rumors of secret experiments taking place with some of the inmates, a strange Power Elite gang, and other criminals walking around with super powers. It it to this strange location that Steve Kane was taken when...
---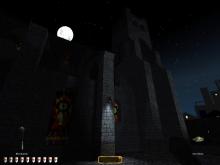 Thief 2: The Metal Age 2000
A small tendril of smoke rose from the torch down the hall as it suddenly extinguished. Slipping his bow and remaining water arrows into the quiver on his back, he melted into the ebony darkness which enveloped the hallway. "Eh?" the startled guard ahead exclaimed in a gruff voice. Chainmail clinking...
---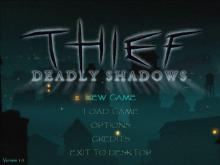 Thief: Deadly Shadows 2004
Thief: Deadly Shadows has players slipping into the leather boots of Garrett, a thief who earns his living by slinking into the homes of aristocrats and pilfering their valuables. Played primarily from a first-person perspective, players must navigate the City, a sprawling medieval landscape filled with castles, mansions, cathedrals, dungeons,...
---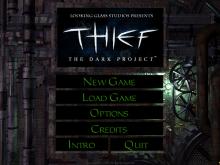 Thief: The Dark Project 1998
You're sneaking through medieval castles and hiding in the dimly lit hallways, lurking in the shadows and listening to the footsteps of guards as they grow closer all while hoping to avoid detection as you search for valuable loot and precious treasure. This is what it is like as you...
---