Arcade action Games #9
Search a Classic Game: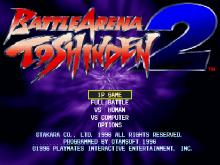 Battle Arena Toshinden 2 1997
Fighting games like Samurai Shodown, Street Fighter, and Fatal Fury, while exciting in the arcade, seem to lose something in the translation when converted to home systems. Battle Arena Toshinden 2 is strikingly similar to Samurai Shodown and countless others, not only in the characters but also style. However, fans...
---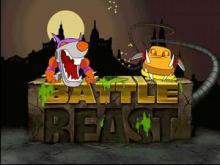 Battle Beast 1995
Battle Beast is a well-intentioned but badly realized attempt to "lighten up" on the theme so prevalent in most standard genre toe-to-toe fighting games. Instead of humans, malfunctioning combat machines, originally meant for use as personal security systems, battle one another instead of the foes they were meant to eradicate:...
---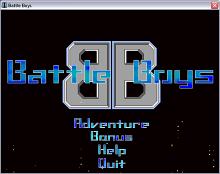 Battle Boys 2004
Battle Boys is a fun freeware vertical shooter that sports a novel idea: two players must collaborate in order to survive. Although you can play solo, it is much more fun to play with a friend in co-op hotseat mode, since each player has different skills: one can create a...
---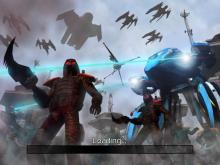 Battle Engine Aquila 2003
Battle Engine Aquila is a futuristic shooter taking place on a series of war-torn islands on the Earth-like planet of Allium. Two factions, the Forseti and Muspell, battle for control over the world's most limited resource: land. Controlling a monstrous machine called the Aquila, the most powerful weapon in the...
---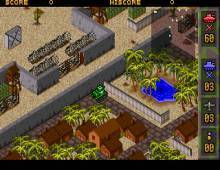 Battle Europe 1993
Battle Europe is a fun isometric shooting game set in World War II. Your objective: as either Allies or Axis, destroy all tanks of the opposing side on each level to advance to the next. In each level, you control only one tank as it moves through attractive tile-based VGA...
---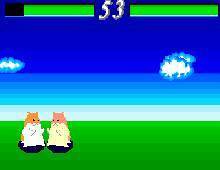 Battle Hamster 1995
Not much can be said about this game, really. It is a two-player battle to the finish with hamsters. There are no endings, no other backgrounds besides the one pictured, and only one character (the other shown is just a recolor). One repetitive song is all there is for background...
---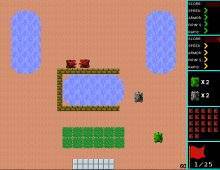 Battle Nation 2002
Battle Nation is a great fanmade game based on an arcade classic by Namco called Battle City, which is in turn based on Atari's Combat. The basic idea: control a tank to destroy all enemy tanks on each level (25, to be precise) to go to the next one. Enemy...
---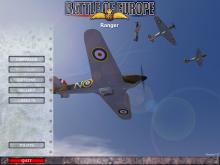 Battle of Europe 2005
In Battle of Europe from Strategy First players will step into the computer cockpit and take to the skies to fly 22 chronicled aircraft used in World War II on both the allied and axis sides. Sixteen historical missions will have players flying over London, Norway, Dunkirk, and Berlin to...
---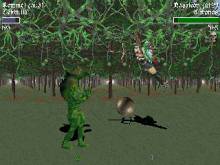 Battle Wrath 1997
During the span of history, there have been many great strategists that have lead their troops to victory. The greatest of these are known as Battle Lords and are respected greatly. In a tournament to discover the greatest of these battle lords, great warriors have been pulled out from different...
---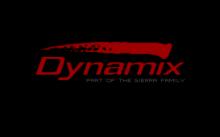 Battledrome 1994
Command giant HERCs in head-to-head combat over network / modem or against the computer. The two-player aspect of this game (network or modem) was ahead of its time as a predecessor to NetMech. It would run respectably on a 486-33 as well, which was a bonus for its time. Note...
---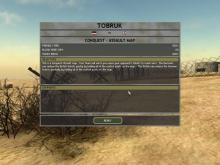 Battlefield 1942 2002
Battlefield 1942 strives to give players an action-oriented first-person perspective on the wide variety of infantry regiments, advanced vehicles, strategic maneuvers, and violent battles that came together to turn the tide in World War II. The game is designed to represent nearly every major factor in WWII to some extent,...
---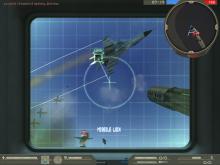 Battlefield 2 2005
Modern multiplayer warfare flares in Digital Illusion's Battlefield 2. As in the developer's original Battlefield 1942 (as well as its various add-ons and Vietnam-themed update), the focus of Battlefield 2 is on fast-paced, vehicle-enabled, online combat for a large group of players -- the sequel supports as many as 64...
---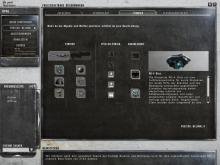 Battlefield 2142 2006
Fight for survival, in the role of a combatant for the European Union or the Pan-Asian Coalition, as a new ice age bears down on planet Earth in Battlefield 2142. There is a limited amount of land left uncovered by ice and snow, and the object of the game is...
---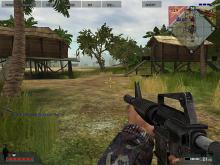 Battlefield Vietnam 2004
Combining the player-directed team warfare of an MMORPG with the fast-paced competition of a first-person shooter, and the realism of an accurate historical setting with forgiving arcade-style action, Battlefield Vietnam follows the same basic battle plans as its winning 2002 predecessor, Battlefield 1942. The follow-up allows as many as 64...
---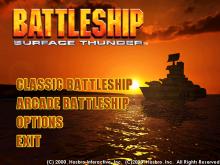 Battleship 2: Surface Thunder 2000
Battleship hasn't been a new game since it was introduced more than a half century ago but this Hasbro Interactive PC version adds an arcade perspective. The new arcade game doesn't offer timeless fun like the old version so Hasbro was wise to include classic Battleship in the package. In the...
---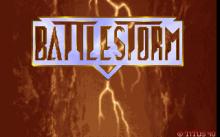 Battlestorm 1990
A top-down space shooter that was different from most others at the time in that it did not just scroll continuously in one direction, but could scroll at different speeds in all possible directions on the X and Y axis, on the player's whim. The game takes place above the surface...
---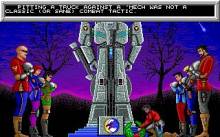 Battletech 1: The Crescent Hawks' Inception 1988
Battletech: The Crescent Hawk's Inception is an overhead view, 2D strategy game based on the Battletech strategy board game universe. Players take the role of Jason Youngblood, academy 'Mechwarrior trainee and son of famous 'Mechwarrior Jeremiah Youngblood. As the game's story unfolds, an enemy faction attacks the planet. Players must...
---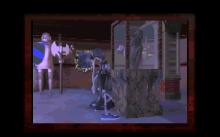 Battling Butlers 1996
Battling Butlers is a one-on-one fighting game, featuring five different playable objects as fighters. The roster includes 'Ace High' the playing card, 'Slammer' the door, 'Ringo' the phone, 'Jumpy' the spring and 'Tock' the clock. Each fighter has individual attack moves and a special attack. ...
---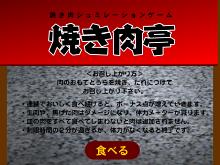 BBQ (a.k.a. Yakiniku) 2001
BBQ is a unique and amazingly addictive freeware Flash game from Japan. The premise is one of the most original I have seen in any game: you are eating Japanese BBQ ("Yakiniku") in the restaurant, and all you want to do is cook the beef correctly so it comes out...
---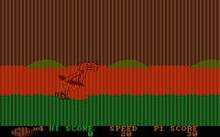 BC's Quest for Tires 1984
The game one of the first computer games I've ever played and still among my favorite time wasters. There's no deep and intriguing plot to it, just pure addictive fun. You're a monocycle riding caveman who's trying to save the love of his life from the clutches of an evil...
---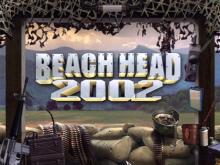 Beach Head 2002 2001
Like its predecessor Beach Head 2000, this first-person shooter focuses on fast action. Play as a lone soldier, surrounded by deadly enemies, and fend off waves of air and ground attacks. ...
---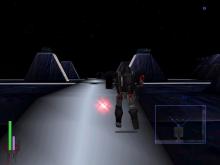 Beast Wars: Transformers 1998
Beast Wars Transformers is a 3D action/shooter based on the popular television show and line of toys from the '80s The game features a total of 24 levels spanning 12 campaigns for both the Predacons and Maximals. Players also choose from a selection of ten transformers, including Megatron, Rinox, and...
---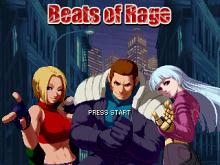 Beats of Rage 2004
One of the best beat 'em up games I have ever played, bar none, Beats of Rage is a superb fanmade tribute to Streets of Rage, SEGA's classic coin-op game that was never released on PC. The game also showcases superb character sprites of SNK's King of Fighters 2002 game,...
---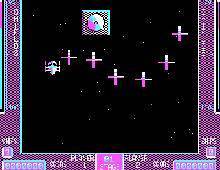 Bedlam 1988
Bedlam is a vertically scrolling space shoot'em-up. Space fighter shoots patterns of swirling aliens and stationary cannons, collects extras and fights boss ships - Bedlam is ordinary shoot'em-up material, stretched out over 16 short levels and spiced up with your standard two-player option. While ZX Spectrum and C64 see a...
---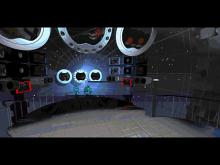 Bedlam (1996) 1996
Bedlam is a 3D shooter in which players control one of three robots from a top down perspective and must blow up almost everything that crosses their path. According to the story, biomechanical creatures that were originally harmless and created to perform menial chores have mutated into fearsome beings and...
---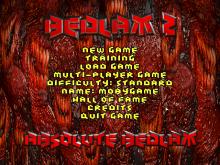 Bedlam 2: Absolute Bedlam 1997
It is half a year after the happenings in Bedlam where Major Kern defeated evil biomechs. Now they are back under the name Biomex and have important facilities under their control. Of course this has the consequence that the player uses Major Kern's combat robot to kill them all. Bedlam 2:...
---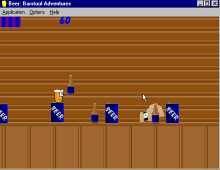 Beer: Barstool Adventures 2000
Finally, someone developed a game with a hero worth fighting for. Forget Lara Croft, I'm talking about a humble pint of lager. Beer: Barstool Adventures is a fun little freeware game that casts you as a beer mug (yes, a beer), and pits you against thirsty barflies and ravenous rats....
---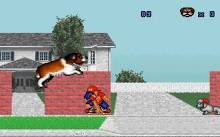 Beethoven's 2nd 1993
Beethoven's 2nd is a platform game where you get a chance to wear the metaphorical shoes of Beethoven - that lovable, big dog from the movie. Your four puppies need to be rescued and brought back to their mom. As a responsible father and guardian you'll first need to find the...
---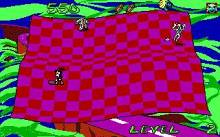 Beetle Juice 1990
Have you ever had skeletons in the closet? Then you know that they're quite annoying, and you know why you have to get rid of them in this little game. The gameplay is simple: You play Beetlejuice, who has to get rid of skeletons on a square board. He does...
---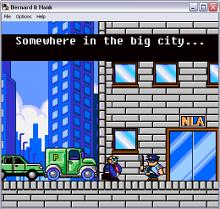 Bernard and Hank 2005
Bernard and Hank is yet another fun and free 2D platformer from the talented group of amateur programmers who code games with Click Team game-making applications. The review says it all: "When you first download the zip package, there are actually three significant files included. The first is the game...
---