Arcade action Games #31
Search a Classic Game: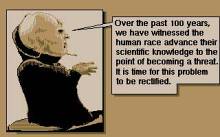 Dr. Who: Dalek Attack 1992
In this game you play the role of the Doctor from the BBC science fiction program Doctor Who. The story sees you trying to stop the Daleks from invading earth with help from your companions. The gameplay starts with you flying along the sewers of London on a hover platform...
---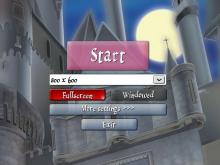 Dracula Twins 2006
As fate would have it, the frightful vampire-hunter Doctor Lifelust has kidnapped Count Dracula and plans to use his blood to concoct an elixir of life. Of course, this just doesn't fly with the Count's kids, Drac and Dracana. Thus, their task, and yours, is to put the bite on...
---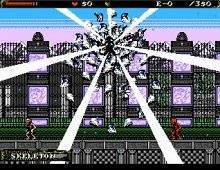 Dracula's Shadow (a.k.a. Castlevania 2: Simon's Quest) 2002
Dracula's Shadow is an excellent and very faithful PC remake of Konami's classic NES game Castlevania 2: Simon's Quest. For those who have never played the original game: Castlevania 2 begins where the first game left off. You are Simon Belmont, the hero who vanguished the fearsome Count Dracula -...
---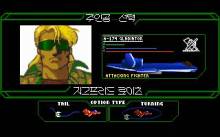 Dragon Force (a.k.a. Day 3, The) 1993
The Day 3 is the second game of the pentalogy in four parts. No, this is not the Hitchhikers Guide to the Galaxy, but the first game was never released due to its poor quality, and instead of just sweeping it under the rug by renaming the second one, Mirinae...
---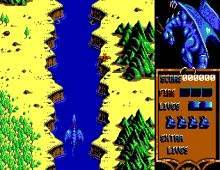 Dragon Spirit 1991
Galda has decided to attack earth and it is up to you to stop him. Galda has taken Iris, the sister of Lace captive. You are Lace who, taking his father's sword, goes off to defeat Galda. You have the ability to change into a dragon and are...
---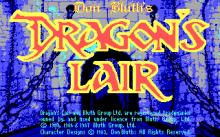 Dragon's Lair (1989) 1989
Dirk the Daring was a heroic, if clumsy knight. When Princess Daphne was kidnapped by the dragon, Singe, and taken to his castle, Dirk set out to rescue her. Due to limitations of the computers at the time, this conversion of the coin-op arcade game, Dragon's Lair only...
---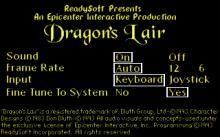 Dragon's Lair (1993) 1993
In the arcade, long ago, a game totally fascinated me. Dragon's Lair, a game composed completely from animation, caught my eye immediately. When I wandered upon Dragon's Lair for the PC, it was an immediate purchase I made. For all intents and purposes, Dragon's Lair is very much 'eye candy'. Pleasing...
---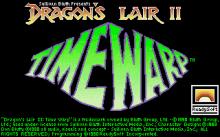 Dragon's Lair II: Time Warp 1990
After adapting the original Dragon's Lair into two different games, Readysoft continued with the arcade sequel. Dirk the Daring is called back into action when his wife Daphne is kidnapped by the evil wizard Mordroc. Encouraged by Daphne's mother (and her rolling pin), Dirk escapes to Singe's old castle, where he...
---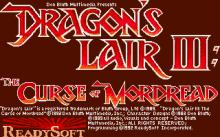 Dragon's Lair III: The Curse of Mordread 1992
A sequel to the earlier coin-op, cartoon games by Don Bluth, this one has Dirk dodging through various time periods and dimensions to such memorable locales as Wonderland, a pirate ship, and even the keyboard of Ludwig von Beethoven! ...
---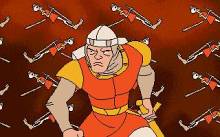 Dragon's Lair: Escape from Singe's Castle 1991
Dirk the Daring is a heroic, if clumsy knight. When Princess Daphne was kidnapped by the dragon, Singe, and taken to his castle... Dirk set out to rescue her. Due to a lack of disk and memory space in the systems of the day, the port of the arcade game,...
---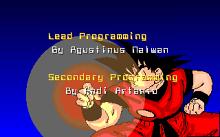 Dragonball 1998
Perhaps the first fanmade Dragon Ball Z game for PC in existence today, this version of Dragonball Z is a playable beta version of a never-released PC game based on the immensely popular Japanese anime/manga of the same name. The game is structured as a side-scrolling fighting game for one or...
---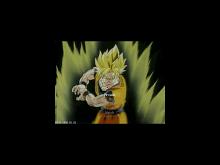 Dragonball Z Millennium 2000
A great fanmade fighting game based on Dragonball Z, one of Japan's most famous manga/anime series. The game is based on M.U.G.E.N., a powerful 2D fighting game engine that lets you create your own fighters, program their special moves and various attacks, and string them together with backdrops to form...
---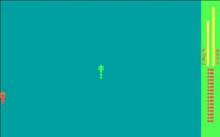 Dragonfly 1987
Simple shooting game with a chopper. ...
---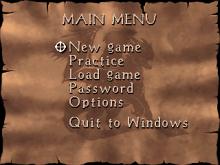 DragonHeart: Fire & Steel 1996
One would think that Acclaim had learned their lessons from producing downright horrible platform games (mostly on the console side) that feature movie licenses. Almost anything they've created based on something has been widely rejected by the gaming community and panned by critics. Unfortunately, they didn't learn any lesson, instead...
---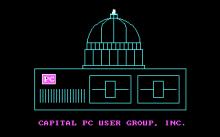 Dragons: A Challenge in Chivalry 1986
Long ago in a far away land, the Princes Gwen was captured and imprisoned in a castle. Your goal is to rescue her! The gameplay of Dragons is similar to a sideways version of Breakout. The good sorcerer Bruce has provided you with a magical sword and five magic coins....
---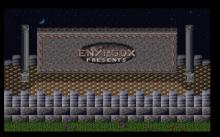 Drak 1995
Another Tetris clone. In the phantasy world reconstructed after decadence, the favourite game was Drak - a game where you have to eliminate lines of blocks flying from the top. This game allows you to practice or complete the Conquest, ultimate goal of Drak, which consist of 100 stages. You...
---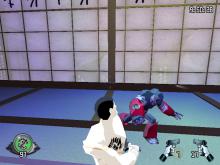 Drake of the 99 Dragons 2004
In Drake of the 99 Dragons, you're cast in the role of a dual pistol wielding warrior attempting to restore the honor of his clan whilst walking the fine line between the world of the living and the, uh, not living. The developers at Idol FX even fabricated a short...
---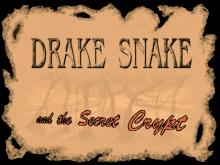 Drake Snake and the Secret Crypt 1994
Drake Snake and the Secret Crypt is a platform game where the player controls the eponymous Drake, who came to Africa in hopes of finding treasure. His plane crashes in the middle of jungle and Drake finds himself inside a cave complex. Drake explores the 13 levels of underground caverns...
---
Dream Warrior 1989
In the future, the world is controlled by corporations rather than governments, and wars are fought in a dream world rather than in reality. The corporations can control dream demons to defeat their foes, but resistance fighters still defy them. The player is one of these resistance fighters...
---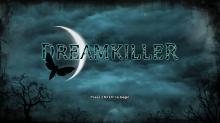 Dreamkiller 2009
A first-person shooter that plumbs the deepest recesses of human consciousness for its fodder, Dreamkiller offers gamers a dozen surreal levels of high-caliber gunplay. The star of the game is Alice Drake, a young psychologist with the unique ability to enter her patients' subconscious and destroy all of their worst...
---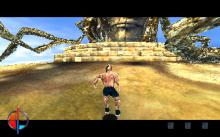 DREAMS to Reality 1997
In this game you are Duncan - a man, who must save the worlds of Dream and Reality from dark force. World of dreams allows you, for example, to fly between islands in the sky or to make your clone. You will encounter some peaceful creatures, who can talk to...
---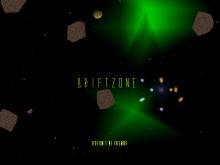 DriftZone 2000
DriftZone is an outstanding Asteroids-style game that adds a lot of gameplay options and bells & whistles to the addictive shoot-the-asteroids gameplay of the arcade original. There are two different game types available: a 'Classic' mode where all the action takes place on just one screen, naturally entailing a lot...
---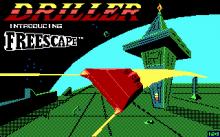 Driller (a.k.a. Space Station Oblivion) 1988
A 3D strategy / action game featuring scaling and rotating polygon graphics. You're the sole voyager happening upon an abandoned space station that's ready to explode from the pressure of dangerous vapors building up inside. For each sector, you must locate the build-up area, then drill to release the pressure....
---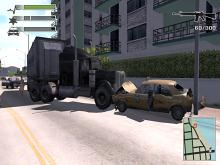 Driv3r (a.k.a. Driver 3) 2005
Undercover police officer Tanner returns to active duty in Driver 3, a continuation of the mission-based driving series that made its PlayStation debut in 1998. Following a similar structure to Grand Theft Auto III, players are given the freedom to leave vehicles at any time to complete objectives on foot....
---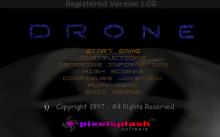 Drone 1997
Drone is a two-dimensional vertical scrolling shooter with pre-rendered 3D graphics. An evil alien race has penetrated Earth's security system, and has launched six deadly nuclear missiles - the game's titular "Drones" - targeting major populations worldwide. Previous attempts to stop the Drones have failed due to the numerous amount...
---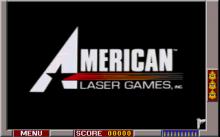 Drug Wars 1994
American Laser Games's Drug Wars is the sequel to Crime Patrol, the action thriller game where you had to eliminate criminal elements. Starting as a rookie against gang members, you finished as a member of the SWAT team struggling against terrorists. This time around, another challenge awaits you. In Drug...
---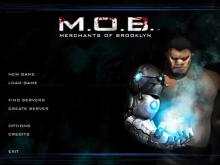 Drug Wars 2009
Created with a dark sense of humor and an artistic style reminiscent of comic books, Merchants of Brooklyn features over-the-top fighting, destructible environments, and gameplay optimized for multiplayer action. Set in the year 3100 A.D., Merchants of Brooklyn tells the story of a world where global warming and rising sea...
---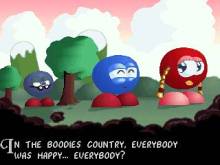 DStroy 1995
Dstroy is a Bomberman-like game. There are several gameplay modes. This includes single player, cooperation, and deathmatch. Up to four players can play on the same computer with split-screen. Dstroy has no network support. In singleplayer (called story mode) and cooperative, the player(s) has to defeat all the monsters to...
---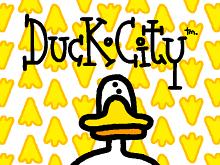 Duck City 1996
Duck City is a wacky and fun collection of 6 action and puzzle games designed for kids of all ages. Designed by Alan Snow, creator of P.A.W.S, Duck City stars a talking cartoon duck who wanders around in his cartoon world, getting into one trouble after another. In one mini-game...
---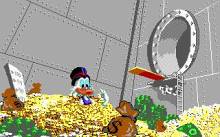 Duck Tales: The Quest for Gold 1990
Disney's DuckTales: The Quest for Gold puts you in the roles of various members of the Junior Woodchuck Board of Advisors, including Huey, Dewey and Louie, on a search for the world's rarest treasures, which are located in a number of exotic places the world over. To add to Scrooge...
---