Arcade action Games #23
Search a Classic Game: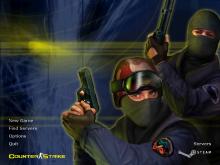 Counter-Strike 1.6 2003
Ask any hardcore first-person-shooter fan what they think of Half-Life: Counter-strike and you're bound to witness one of two responses. You'll see either a look of reverence that implies far too many consecutive hours perfecting headshots and figuring out the virtual accuracy of a Colt M4A1 Carbine with its silencer...
---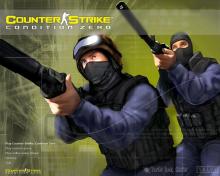 Counter-Strike: Condition Zero 2004
As a follow-up to Half-Life: Counter-Strike, one of the most successful PC titles of 2000, Counter-Strike: Condition Zero takes the game to a new level. Both a single and multiplayer game, Counter-Strike: Condition Zero puts a special counter-terrorist operative under your command and you must neutralize any threat that comes...
---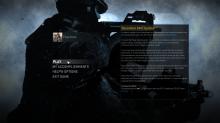 Counter-Strike: Global Offensive 2012

---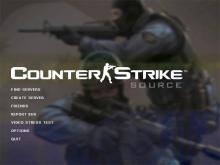 Counter-Strike: Source 2004
First breaking into the online scene as a mere mod for Half-Life in 1999, Counter-Strike became the king of online gaming. Cue the release of Half-Life 2 in 2004 and Counter-Strike: Source steps into the online limelight. So why is it that even now, nearly four years later that the original...
---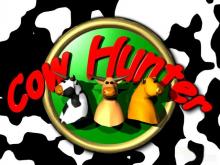 Cowhunter 1999
Intended as a parody of more serious shooters, Cowhunter is a collection of four 2D mini-games in which bovines are your target of choice. Select between Target Practice, Bovine Skeet Range, Championship Cow Tipping, and Pop-Up Cow Hunt. You can take aim at these grazers with a variety of weapons,...
---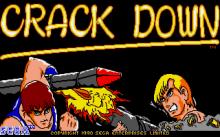 Crack Down 1990
Crack Down is a time-limited action game. The two heroes, Ben and Andy, have to get through the levels as quickly as possible placing bombs on X marks scattered around the levels. Although the levels are heavily defended, the player has an array of weaponry including a cannon, machine gun,...
---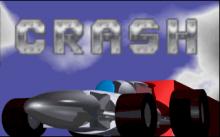 CRASH 1996
Crash is a Tron-like game distributed according to the freeware (for the DOS version) and shareware concepts (for the Windows version). Depending on these versions, human players can be up to two (DOS) or four (Windows), against up to ten (DOS & Windows) computer-controlled players. The year is 2234 and the government...
---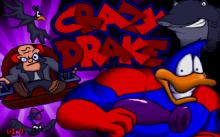 Crazy Drake 1997

---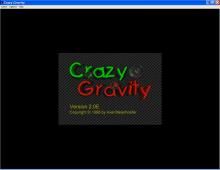 Crazy Gravity 1996
Crazy Gravity is a great rocket-flying game similar to Gravity Force for the Commodore 64. The goal is simple: fly through a system of caverns with your silver spaceship, take freight on board, and carry these freight containers to your homebase. Along the way, you must get past many obstacles....
---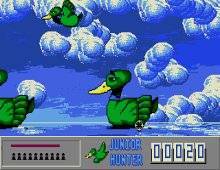 Crazy Shot 1989
This is a rather simple shooting range game simulating what one might find in an amusement park. From the menu you can choose between six different shooting range events such as shooting at moving ducks or shooting at balloons. When you run out of time or bullets you are presented...
---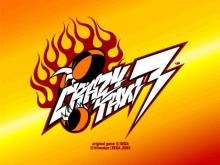 Crazy Taxi 3: High Roller 2004
It's time to get Crazy once more as the yellow cab returns to terrorize the streets of America! Trade in those fuzzy dice for the real thing, baby! the original king of crazy driving is hitting Glitter Oasis. "Crazy Taxi 3" brings breakneck speed and wild automotive action to America's Playground! Get...
---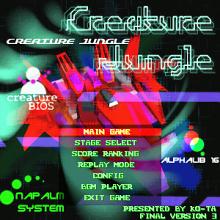 Creature Jungle 16 2001
Oh yes - a good oldfashioned top down shooter. Fasten your seatbelts, stop smoking - here we go! I don't have the faintest idea of the background story - as far as I can tell the game is in japanese and text comes as weird ascii garbage. Does that matter...
---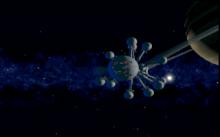 Creature Shock 1994
The earth is overpopulated and mankind must find a second home. The spaceship Amazon is sent to investigate Saturn and Jupiter for possible colonization. Near the end of its mission, all contact is lost with the ship except for a distress beacon. The player is part of the crew sent...
---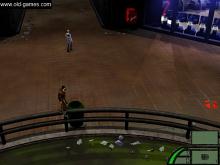 Creed, The 1998
A good example of a "great concepts, botched execution" game, The Creed is very innovative cyperpunk action/adventure that could have been the definitive game of its kind before Deus Ex comes along, if only the developer had spent more time polishing the codes and squashing major bugs. Karen Zierler says...
---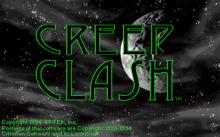 Creep Clash 1994
Creep Clash is a 2D fighting game that pits 3D polygon "creeps" against one another in a battle to reign as the next Lord of Necrovania. Players can choose one of four creeps: Pumpkin Pyre, Lugwin Van Vampirebat, Frankenclod, and Demon Spawn. Each character can perform multiple moves and one...
---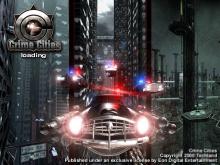 Crime Cities 2000
Crime Cities is a mission-based driving game set in a dark, grim future. The game's hero goes undercover for the cops to become something of a futuristic "wheelman," completing illegal objectives for his crime bosses and avoiding cover-blowing detection by the authorities on the street. The futuristic, penal colony setting...
---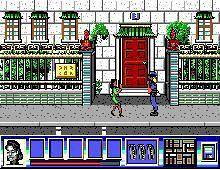 Crime Does Not Pay 1991
Crime Does Not Pay is "Officially Endorsed by the Mafia." In this game the player can play as the Godfather, femme fatale, or the Killer. The player can use mobsters in order to bribe, blackmail, or fight. Play as either the Chinese or Italian gangs to get money and power....
---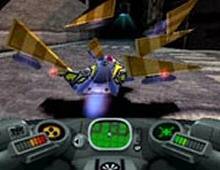 Crime Killer 1998
Crime Killer is a fun and much-overlooked arcade racing/shooter game from Interplay, coded by Britain's Pixelogic. The premise: in the future, you are the son of a cop who died in the line of duty. Determined to follow in your father's footsteps and avenge his death, you start out as...
---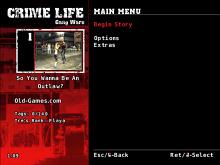 Crime Life: Gang Wars 2005
Players take the role of an urban underdog with a potential for greatness in this violent, mature adventure from Konami of Europe. In the role of Tre, the new leader of a once-great gang called the Outlawz, players will battle to rebuild their gang's reputation and reclaim its dominance. In...
---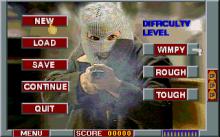 Crime Patrol 1994
Developed by American Laser Games, Crime Patrol is a first-person shooter featuring full motion video to help immerse players in the action. Players choose their appropriate skill level ("Rookie" or "Captain") and then select from a number of crime locations, including an electronics store, drug lab, parking garage, strip club,...
---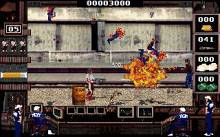 Crime Wave 1990
Crime Wave is a side-scrolling shooter with certain similarities to Narc in tone and gameplay. Controlling a police officer, the player shoots his or her way through slums, inner cities, and other locations, trying to destroy a powerful criminal organization and save the President's gorgeous, young, and single daughter. The...
---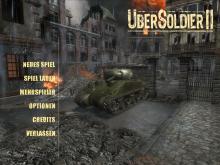 Crimes of War 2007

---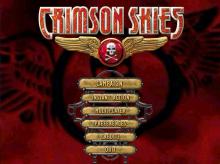 Crimson Skies 2000
Hop into the cockpit and take to the blue yonder over the devastated landscape of a fictional 1937 America in Crimson Skies. Although well known for detailed, realistic flight simulators, Microsoft takes a slightly more arcade-style approach to flight combat in this release, with an emphasis on fast, furious dogfighting...
---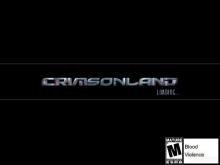 Crimsonland 2003
Crimsonland is a 2D top-down arcade shooter with three modes of game play, fifty levels, numerous weapons, many power-ups and tons of monsters. Crimsonland is developed by 10tons Entertainment out of Finland and published by Reflexive Entertainment. Crimsonland is rated "M" for all the violence and blood associated with it....
---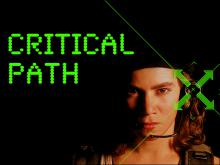 Critical Path 1993
This review intended for the Windows version. Released before the advent and popularization of 3Dfx capability, Critical Path is a highly playable, not-too-difficult, adventure that puts you in the shoes of a downed helicopter crewman who must direct the actions of the main character, Kat. You accomplish this through use of...
---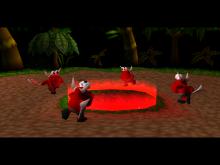 Croc 2 2000
When you think of a platforming game, the first thing that comes to mind is Mario. He set the standard for the game that everyone knows today as a platformer. From the original Super Mario Bros. up through Mario 64, Mario has been around for a long time. Tons of...
---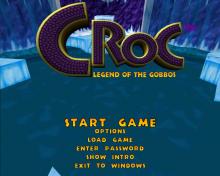 Croc: Legend of the Gobbos 1998
In Croc: Legend of the Gobbos, you play Croc (ironically enough), a lively crocodile who sets out to save the Gobbos, the furry little creatures who raised Croc and protected him from the evil clutches of the tyrannical Baron Dante. Croc has five stages, 40 levels, nine bosses, and an entire...
---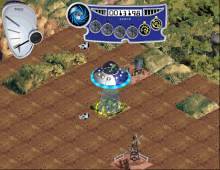 Crop Circles: Escape From Planet 3 1998
Crop Circles: Escape From Planet 3 is a fun sci-fi shareware arcade game that makes up for repetitive and simplistic gameplay with a great sense of humor. As with other games from Zero Entertainment, Crop Circles sets itself apart with a unique premise: you control a flying saucer, and your...
---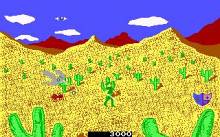 Crossbow 1989
In Crossbow, you and several friends are trying to cross many treacherous landscapes in order to retrieve stolen treasures from the castle of the Evil Master. All of the members of your party are unarmed, however you carry a crossbow. Using this, you need to shoot any obstacles or hostile...
---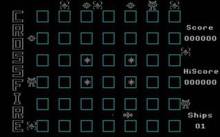 Crossfire 1983
Weird looking CGA game. ...
---