Arcade action Games #23
Search a Classic Game: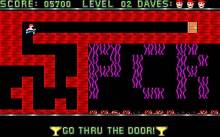 Dangerous Dave 1990
Guide Dave through ten terrifying levels as he tries to reclaim his trophies from a deserted pirate's hideout! This is a standard platform run and jump game although with only 10 levels it's meant to be more difficult than the usual. This game is in 16-color double-res mode on...
---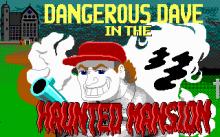 Dangerous Dave in the Haunted Mansion 1991
Dangerous Dave in the Haunted Mansion (a.k.a Dave 2) is a sequel to Dangerous Dave. In this side-scrolling action game you run through a huge mansion with many different levels, battling all kinds of monsters and collecting items (mostly bonus points). Every so-and-so points you get an additional life, and...
---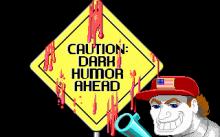 Dangerous Dave's Risky Rescue 1993
Dangerous Dave is back in this gory and macabre side-scrolling action game. Battle wolves and other man-killing creatures with your shotgun attempting to rescue Dave's little brother Delbert from the castle of the evil Dr. Nemesis. There are eleven levels in the game and some more creatures than in the...
---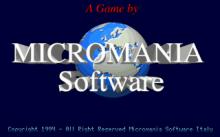 Dangerous Streets 1994
Dangerous Streets is a colorful sprite-based fighting game in the vein of Street Fighter II. Its eight characters are diverse, ranging from fashion models to a bizarre monster "custodian". In addition to a two-player mode, the game also features single matches against the CPU and a tournament mode. ...
---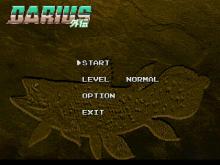 Darius Gaiden 1998
Players must defend their planet from invasion with the Silver Hawk attack ship in Darius Gaiden. Taking the controls, gamers work their way through 28 levels while blasting away the opposition with wave lasers, missiles, and bombs either alone or with a friend in cooperative multiplayer action. ...
---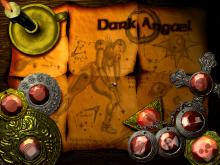 Dark Angael 1997

---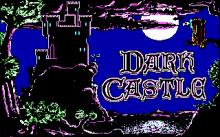 Dark Castle 1987
The Black Knight has brought misery to the land, and the end way to end this is to enter his haunted house to slay him. You are the brave adventurer taking on this quest through 14 increasingly-tough zones. The bulk of the game is side-viewed, involving single screens to pass through,...
---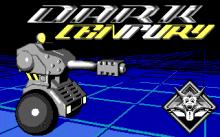 Dark Century 1990
You control a squad of high-tech tanks and you have to destroy the enemy squad. The tanks can move quickly, make sharp turns or fire in all the directions. The graphics in 3D are very well done for a 1990 game. Even if the game has a rather simplistic plot it...
---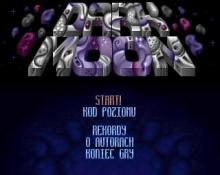 Dark Moon 1996
Dark Moon is a typical space shooter, based on a rules common in arcades. Just like in other side-scrollers, the player controls a space ship, moving from left to right side. The ship is armed, though initially the fire power is rather low. Fortunately, for every alien spacecraft destroyed, we...
---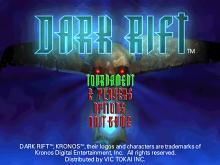 Dark Rift 1997

---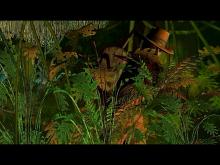 Dark Secrets of Africa 1999
This is a pretty unknown title from a pretty unknown German development house. In brief the game is an RPG, where you take the role of an archeologist out for huge discoveries about ancient Egypt. Years passed an no one was able to find the secret of the temples, it...
---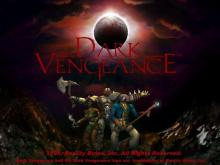 Dark Vengeance 1998
Your world is held in perpetual darkness by a magical eclipse. Evil dark elves, once held in the Underland, have taken this opportunity to surface and wreck havok. Your task is to fight through these creatures and to free your world from the darkness which has enslaved it. You choose your...
---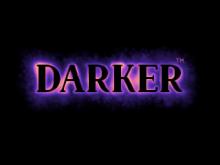 Darker 1995
In this spaceflight 'simulator' / 3D shooter, your race (the Delphins) is sharing a far away planet with the Halons. Your side of the planet is constantly engulfed in total darkness but the Delphins have adapted to this life. The Halons used to live in the light but recent events...
---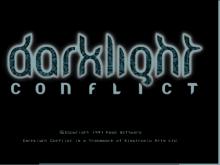 Darklight Conflict 1997
Darklight Conflict is a sci-fi blaster that will please those who demand simple controls, beautiful graphics and plenty of enemies to shoot at. If you are looking for a game to take the place of TIE Fighter Collector's CD-ROM, this is not it. Even those who enjoyed Wing Commander IV...
---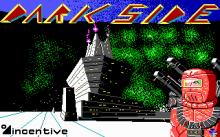 Darkside 1988
In Driller, the Ketars attempted to blow up the moon Mitral, but you stopped them. Now, they have Energy Collection Devices collectively known as EGOs, and hope to stock them up to use towards the Zephyr One device, and direct its energy at the planet Evath, resulting in a catastrophic...
---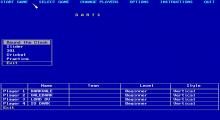 Darts (1991) 1991
Darts is the (shareware) computer version of the semi-organized darts leagues of America and England, and also the adapted rules often used in those dart leagues. Players stand back from a circular board, and aim to hit one of the 62 sections. It is split into 20 outward rings (each...
---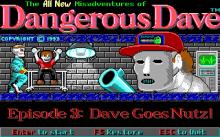 Dave Goes Nutz 1993
Dave Goes Nutz is the fourth installation of the Dangerous Dave series. Dave has to rescue his little brother Delbert from the evil Dr. Nemesis who has hidden him in a mental hospital. Blast through levels of zombies using your shotgun. ...
---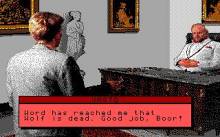 David Wolf: Secret Agent 1989
Bruno Vasto, a madman, has stolen the experimental SF-2 stealth fighter and threatens to blow up Washington D.C.! It's up to you to infiltrate Vasto's organization and retrieve the fighter to save the world. It's all in a day's work for David Wolf, the secret agent. David Wolf: Secret Agent merges...
---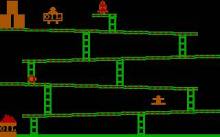 David's Kong 1984
David's Kong is a Donkey Kong clone. The game consists of two parts, both played in the same level layout. First, you have to climb to the top to rescue your girlfriend while a gorilla throws barrels that roll down the ramps. When you get to the top, the gorilla throws...
---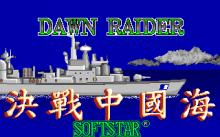 Dawn Raiders 1990
In this top-down vertical scrolling arcade shooter player controls an assault plane on its way through mechanized army forces over the Chinese territory. The plane is armed with missiles, machine gun or laser. Machine gun is transformed into powerful laser, while holding 'machine gun' key down. Progressing from stage to...
---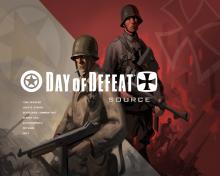 Day of Defeat: Source 2005
This package contains a version of the Day of Defeat mod, designed to run on Valve Software's "Source" engine, which also powers Half-Life 2. Day of Defeat: Source requires an internet connection for play. Following the same trail to victory blazed by Counter-Strike, Day of Defeat is a team-oriented first-person shooter...
---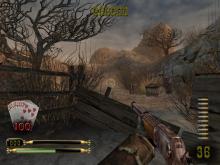 Dead Man's Hand 2004
Players take the role of gunslinger El Tejon and embark on a quest of revenge, in this shooter from Atari. El Tejon, the hero of Dead Man's Hand, was betrayed and nearly killed; left for dead by a band of outlaws known only as "The Nine." Now he must travel...
---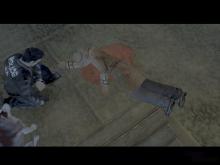 Dead to Rights 2003
In the tradition of Max Payne and Syphon Filter comes Dead to Rights, a story-driven third-person shooter divided into chapters rather than levels. Playing the role of Jack Slate, a man wrongly accused of murder, players will advance through a variety of gritty urban locales on a bloody path to...
---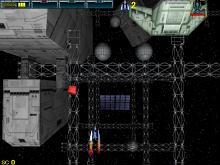 Deadline (2004) 2004
Deadline from Japan is a very cool polygon-based vertical shooter that lets you switch between 4 different weapons on the fly. The hefty size is more than made up for by excellent graphics and sound effects. Similar to EndEffector, Deadline boasts superb graphics that is on par with commercial shooters:...
---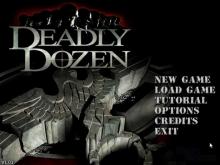 Deadly Dozen 2001
nFusion Interactive's Deadly Dozen places a premium on players' stealth as they infiltrate German occupied territories in World War II. Ten missions take place in six countries including Norway, Africa, France, and Denmark, with an arsenal consisting of sub-machine guns, sniper rifles, automatic pistols, bazookas, bolt-action rifles, knives, and an...
---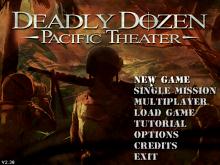 Deadly Dozen: Pacific Theater 2002
The action in Deadly Dozen: Pacific Theater shifts from the focus of the original Deadly Dozen to 1942 Japan. The gameplay and interface is nearly identical to the original game, but Pacific Theater contains two more missions than its predecessor (12 total), multiplayer action via a LAN or the Internet...
---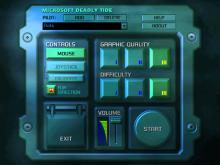 Deadly Tide 1996
Deadly Tide from Microsoft Corporation's game division is a massive, 4-CD, graphical, shoot'em up adventure game that will, in my opinion, advance the standards for this type of game. The premise of the game is very simple, while explaining it will take a few lines or maybe a couple of paragraphs,...
---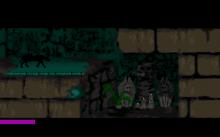 Death by Dark Shadows 1994
Death by Dark Shadows is a platformer similar in style to the Prince of Persia series. The same basic game concept ideas are used - Fight the voodoo curse and the bad guys at the same time, all while avoiding deadly traps. ...
---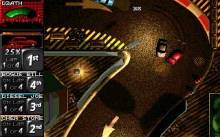 Death Rally 1996
Death Rally is a top-down arcade/combat racing title that places emphasis on enjoyment rather than advanced 3D visuals or superb depth. Up to four gamers can blast off machine guns and drop mines to sabotage competitors as they speed around 19 unique racecourses. There are six different vehicles from which...
---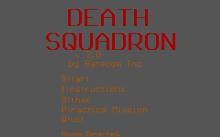 Death Squadron (a.k.a. Chopper Commando 2) 1992
Death Squadron is a rare commercial ripoff of Mark Currie's 1990 freeware Chopper Commando 2, a fun oldie Sopwith-style 2D aerial bombing game for DOS. Gatecom pretty much took Currie's game, changed the name, and marketed it as a commercial title. The gameplay takes the basic concept of Sopwith, and...
---