Arcade action Games #49
Search a Classic Game: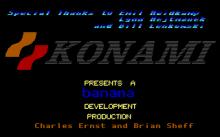 Jackal 1988
The enemy army has captured too many of your forces. Being held in P.O.W. camps, these soldiers are effectively out of the war... unless some kind of rescue operation can be mounted. Heavy Forces are too slow and visible to be of any use, but perhaps something smaller and lighter...
---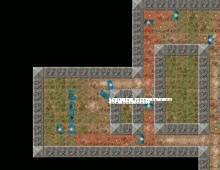 Jailbreak 2005
Billed as a "sneak 'em up," Jailbreak is a fun top-down action game that really does fit its bill. As a prisoner who is one day given an opportunity to escape his cell, your goal is to make your way through 9 levels, keeping out of sight of patrolling guards...
---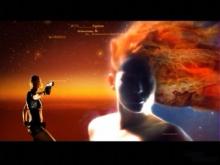 James Bond 007: Nightfire 2002
James Bond returns to battle evil on an international level in this follow-up to the best-selling Agent Under Fire. Developed by the same company responsible for The World Is Not Enough on the Nintendo 64, NightFire features extensive first-person shooting action and multiplayer modes allowing 32 players to compete over...
---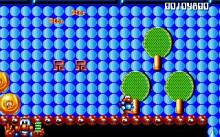 James Pond 2 - Codename: RoboCod 1993
In his second adventure James Pond must retrieve the toys Dr Maybe has stolen. Pond has been armed with an Inspector Gadget-style stretch device, which he can use to view higher areas or claw onto ceilings so as to slide across them. The gameplay takes place across worlds themed around...
---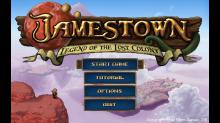 Jamestown: Legend of the Lost Colony 2011

---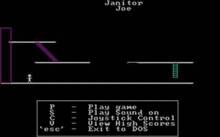 Janitor Joe 1984
Janitor Joe is an action platform game. On an automated space station all of the robots have gone crazy, and Joe needs to escape! In order to escape, he needs to collect all of his keys which are located throughout the space station. You control Joe and need to climb...
---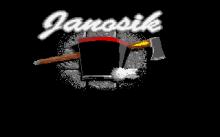 Janosik 1994
Janosik wasn't afraid to stand against greedy nobles, avenging their cruelties done to simple folk living in Carpathian Mountains. When the evil baron Herburt found about Janosik's love - Maryna, he captured her and imprisoned her in his castle, hoping to lure Janosik to certain doom. It's up to player...
---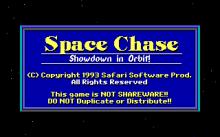 Jason Storm in Space Chase 1993
Space Chase is a shareware side scrolling platform game in three parts, each with smoothly scrolling 16 color graphics. Part One was released as shareware with the full game being available for purchase. Later episode three was released individually as Space Chase 3. The game's emphasis is on a combination...
---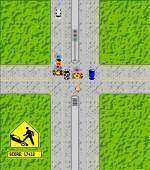 Jaywalker 2004
Jaywalker is a unique and fun little puzzle-bent action game from Ancil Anthropy, lone designer of Piquin and Cubots, two other puzzle gems reviewed on this site. Subtitled "the game of pedestrian revenge," Jaywalker puts you in control of Marjorie, "...an anti-car revolutionary head, as she attempts to rid the...
---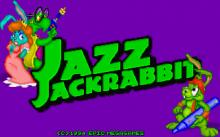 Jazz Jackrabbit 1994
Jazz Jackrabbit is the PC world's answer to Sonic the Hedgehog. In this platform game, Jazz, the hero of the rabbit planet Carrotus, must rescue the beloved rabbit princess, Eva Earlong, and defeat the leader of the turtle terrorists, Devan Shell, traveling to different planets to gather clues concerning...
---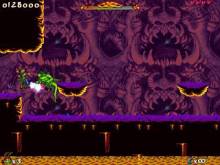 Jazz Jackrabbit 2 1998
Bound into the world of Jazz Jackrabbit, where he's now joined by his (self explanatory) brother Spaz. Devan Shell, arch enemy of Jazz's has stolen the wedding ring of Jazz's fiancee, Eva Earlong. Devan plans to use the ring in his time machine to go back in time to make...
---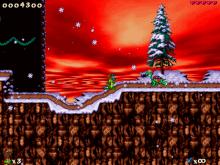 Jazz Jackrabbit 2: Holiday Hare 1998
Epic Megagames developed "Holiday Hare" versions of their popular platformers Jazz Jackrabbit and Jazz Jackrabbit 2 as freeware releases to celebrate the holidays. Each game is populated by X-mas themed levels and festive sounds, and features the same furry rabbit hero as the shareware games. The 1995 version of Holiday...
---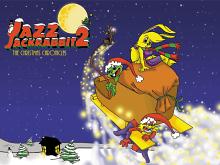 Jazz Jackrabbit 2: The Christmas Chronicles 1999

---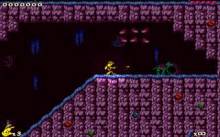 Jazz Jackrabbit 2: The Secret Files 1999
Jazz Jackrabbit 2 is a 2D run-and-gun platformer where you control a 3-foot-tall, anthropomorphic green hare. The game has often been likened to Sonic the Hedgehog with guns. The storyline begins three thousand years after Aesop's The Tortoise and the Hare, when conflict between hares and tortoises escalates into war. This...
---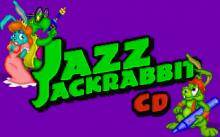 Jazz Jackrabbit CD-ROM 1994
Four Years before the 3D smash hit Unreal, there was Jazz Jackrabbit; a similar Epic Megagames triumph, in 2D scrollers. The hero is, of course, Jazz the Jackrabbit (imagine a friendlier "killer rabbit" from Monty Python and the Holy Grail). He travels from planet to planet to reach a villainous...
---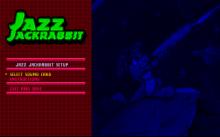 Jazz Jackrabbit: Holiday Hare 1994 1994
Jazz Jackrabbit: Holiday Hare 1994 is a side-scrolling platformer starring the titular hare. Jazz must survive three areas of Holidaius using his own weapons to fight mongrels, monkeys, hands, ski turtles, and devils. The graphics have a Christmas theme, meaning that the player will see snow, Christmas trees (with and...
---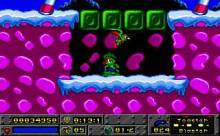 Jazz Jackrabbit: Holiday Hare 1995 1995
The Jazz Jackrabbit series takes place 3,000 years into the future, where our rabbit hero is doing battle with an evil tortoise in a fight for the galaxy. Jazz Jackrabbit: Holiday Hare 1995 is a free, stand-alone Jazz game with a Christmas theme. It is the second in the series...
---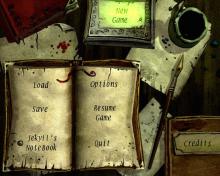 Jekyll & Hyde 2001
This third-person adventure based on the classic Robert Louis Stevenson story is set after the death of Jekyll's wife, when the doctor has sworn off any further research and lives in a world of regret for the evil his studies have unleashed. When his daughter is kidnapped, however, he must...
---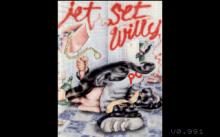 Jet Set Willy 1999
This freeware remake of the 8-bit classic from 1984 updates the graphics and sounds, adding a unique classical melody for each room, and more colors and details to the environment and characters. As in the original, the player controls Willy, the miner that became a millionaire in the previous game,...
---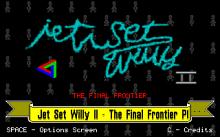 Jet Set Willy II: The Final Frontier 2001
Jet Set Willy II: The Final Frontier is the remake of the second chapter of Miner Willy's adventures. In the first game, Willy got a fortune with his exploits and treasure huntings. One night, he invites the jet-set to a superb and savage party in his huge mansion, and when...
---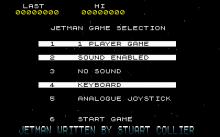 Jetman 1991
Remaking the classic Spectrum game 'Jetpac' from Ultimate Play the Game, the titular hero must fly around shooting aliens, initially to rebuild his craft, and then to collect enough fuel to fly off a succession of levels, picking up gold as he goes. The scoring is much lower in this...
---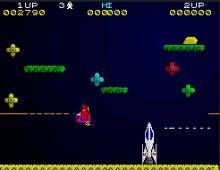 Jetpac PC 2002
Jetpac PC is an excellent PC remake of Jetpac, one of the best action games made for the Spectrum ZX computer. Similar to good old Atari classics of yore, your goal in the game is simply to score as many points as possible. You do this by finding parts of...
---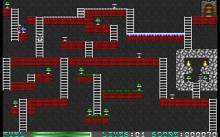 Jetpack 1993
You are an explorer trying to gather green gems from more than 100 small dungeons. You have a jetpack and an electric...tazer, phaser, whatever. Your jetpack consumes fuel and extra fuel can be found over the map. You can also pick up enemy freezers and invulnerability powerups. Your tazer thing...
---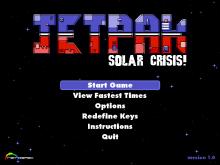 Jetpak: Solar Crisis 2004
Jetpak - Solar Crisis is a superb Jetpac remake from Richard Jordan, maker of Klass of '99, one of the best fanmade remakes ever made. The author said this is his fourth attempt at making the game, and the result is definitely worth the wait. First, some official words about the...
---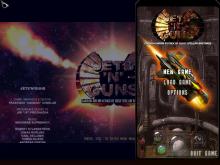 Jets 'n' Guns 2004
Jet's n' Guns is a campaign style side scroller, but I wasn't really taken by the story and half of the time I didn't read the mission's briefing anyway. I usually just went to the shop where I would look for the best guns to add to my jet and...
---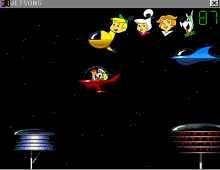 Jetsons Space Race 1996
A simple, slick side-scrolling platformer starring The Jetsons, everyone's favorite space age family. George is running late and there's bumper-to-bumper traffic on the intergalactic interstate. But he still has to drop off Elroy at the Little Dipper School, Judy at Orbit City High, Astro at the Galaxy K-9 School, and...
---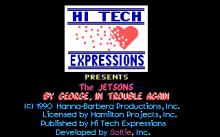 Jetsons, The 1990
A old and fun game from 90's. You need to survive a electronics rebellion. You can play with George and ask for Rosie help. Very simple commands and goals. ...
---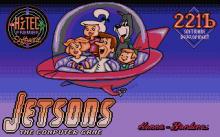 Jetsons, The: The Computer Game 1992
The famous animated TV series by Hanna-Barbera spawned a film, and ultimately this licensed game, which contains 8 levels alternating between side-scrolling dodge-and-manipulate and driving gameplay. All four members of the Jetson family have a themed level. The driving sections take place within George's Jetcar, and you must slow down for...
---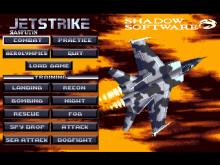 Jetstrike 1994
MIS, the FBI, NASA, the KGB, MOSSAD and even top secret agents from the North Beckinsdale Pigeon Fancier's Association swung into action immediately. They were swiftly halted in their tracks when they received a top level order warning of a massive campaign of bribery of government officials in all countries....
---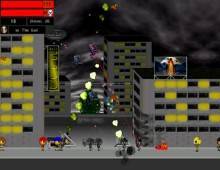 Jetz Fusion 2003
Jetz Fusion is the latest and best Jetz game in a long-run series of freeware action games from Shawn Noel, a talented designer known in the freeware cycle as "Shawn64." The game is a beat 'em up title similar to Little Fighter 2, except that you can fly around the...
---