Arcade action Games #82
Search a Classic Game: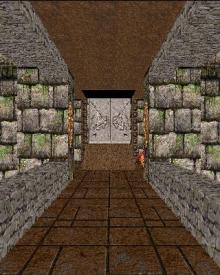 Taco Bell: Tasty Temple Challenge 2000
Taco Bell is a first-person 3D action game serving as an advertisement for the North American chain of fast-food restaurants. The player controls Baja Bill, who explores the temple of a lost jungle civilization, battling snakes and scorpions with hot and wild sauce. Taco Bell food is used to...
---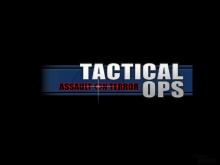 Tactical Ops: Assault on Terror 2002
Despite the title, players in Tactical Ops: Assault on Terror can join either a Special Forces elite team to combat terrorism or become a member of the terrorist cell intent on wreaking havoc and destruction. Mission goals for Special Forces include saving hostages, killing terrorists, disarming bombs, protecting secrets, leading...
---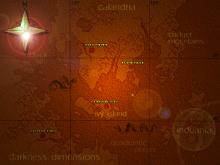 Tailchaser 1997
In Tailchaser the player controls an armed badger whose job description is to defend the land Ivy Island from parasites. Unfortunately a demon wants to extend his empire and sends his minions on a crusade. So the player jumps and fights through seven big side-scrolling levels to conquer them back...
---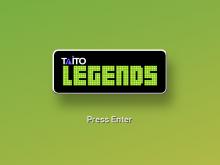 Taito Legends 2005
This old-school bundle revives 29 arcade classics from influential Space Invaders creator, Tatio. Included are authentically re-created versions of the following coin-op games: Battle Shark, Bubble Bobble, Colony 7, Continental Circus, The Electric Yo-Yo, Elevator Action, Exzisus, Gladiator, Great Swordsman, Jungle Hunt, The New Zealand Story, Ninja Kid, Operation Thunderbolt,...
---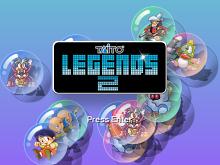 Taito Legends 2 2006
Destineer's second pack of Taito arcade emulations for PC features titles mostly from the arcade's 1980s "Golden Age," including Puzzle Bobble 2 (1996), Darius Gaiden (1994), Elevator Action Returns (1994), Space Invaders DX (1993), Cameltry (1989), Rastan 2 (1988), New Zealand Story (1988), Kuri Kinton (1988), Raimais (1988), Rastan Saga...
---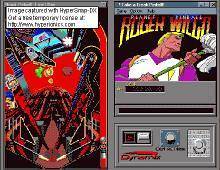 Take a Break! Pinball 1993
Take a Break! Pinball contains a set of 8 pinball tables based upon various popular Sierra games: Larry's Big Score (Leisure Suit Larry series) Lots in Space (Draxon: Level 2 - Nova 9: Return of Gir Draxon) Flipped Out Willy (The Adventures of Willy Beamish) Nova...
---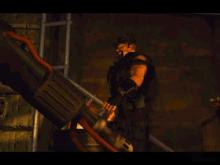 Take No Prisoners 1997
Take No Prisoners is a refreshing 3D shooter that takes an interesting perspective on the genre - both literally and figuratively. True to their reputation as one of the most innovative action game companies today, Raven Software produces in Take No Prisoners a great mix of action, adventure, and even...
---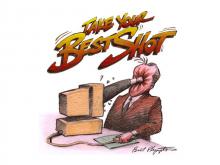 Take Your Best Shot 1995
Take your Best Shot is a collection of Windows goodies and games based on the animations of Bill Plympton. The subtitle promises "Twisted Arcade Games for Twisted Minds". In truth, the three games included are rather crude adaptations of Breakout, Pong and Baseball. The main attraction is an interactive version...
---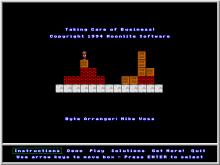 Taking Care of Business 1994
Another game about crates! Building blocks of sorts, they both obstruct the player's path in initial level layouts and yet are required to re-assemble into staircase configurations in order to reach the exits of 15 shareware levels (60 in the registered version). While the crates don't necessarily have...
---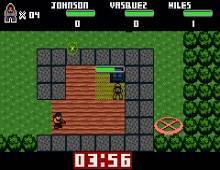 Tango Strike 2004
Tango Strike is a superb freeware gem from Fallen Angel Industries, makers of such "klik" classics as Douglas Circumstance and Streambolt (of which you can read my reviews elsewhere on the site). The game's plot goes as follows: "An evil Tango army has risen to power, and it is up...
---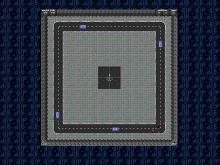 Tank Arena 1996
Ka-BOOM! Flames burst forth from the newly-placed atomic bomb and the train is now nothing but melted steel and ash. "Mission successful!" dominates the screen, as your tank happily drives off the screen. This is Tank Arena, a nice game, not much of an arena in single play, but multiplay...
---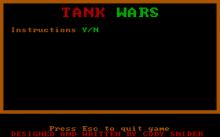 Tank Wars 1986
In Tank Wars you try to shoot the other tank at the other end of the hill. To do this you have to get the angle and the amount of force to put into the shot right. You can play single player against the computer or have two players. ...
---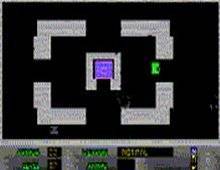 Tankgame 1995
Tankgame is a fun freeware remake of Atari's arcade hit Tank (later released for Atari 2600 console as Combat). Like other Atari classics, the game is very easy to learn, but amazingly addictive. The concept was as old as tank warfare itself: two tanks - one red, one green -...
---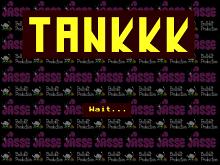 Tankkk 1996
Tankkk was a bliss in it's time. This Finnish shareware oldie boasts not only two, but three tanks. There's no dirt to dig around. Instead, a maze-ish arena is given for the players to fight in. There are enough options to choose from to make it play differently if wanted,...
---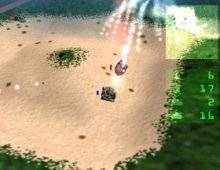 Tanks 3D 2001
Let me start by adding the description from the developers as they explain what Tanks 3D really is, "Tanks 3D is, you guessed it, a 3D tank action game that supports LAN/Internet/single player play. It's tough, addictive and fun. It randomly generates new scenery to keep the odds fair, keep...
---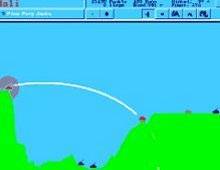 TankWars 2.0 2000
TankWars 2.0 is a fun artillery game for up to 10 players. The goal will be familiar to anyone who has played Scorched Earth or Gorilla: opponents attempt to destroy each others tanks by firing various weapons at them. Pick a weapon, then choose an angle for its trajectory. Whenever...
---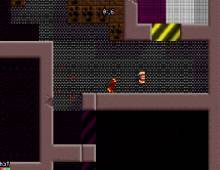 Tapan Kaikki 1998
The Ultimate Tapan Kaikki (Translates roughly to The Ultimate I'll Kill Everyone) is a simple top-down shooter. The goal of the game is, as the title suggests, to kill everyone on the map by using weapons either picked up from the map or bought from stores. That sounds simple, but...
---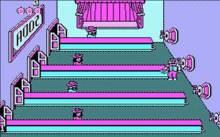 Tapper 1983
Tapper is an action game where you're a beer tapper (barman) and have to serve beer to demanding customers. There are four customers, each has its own lane lengthier than the previous one, whom you have to keep at bay. If they reach the end of the lane without receiving...
---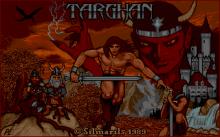 Targhan 1989
The events of Targhan take place in medieval times; the game's setting and gameplay are similar to those of Golden Axe. The plot involves a lone warrior traveling the land far and wide, killing all manner of beasts, with the end goal in mind to kill an evil lord who...
---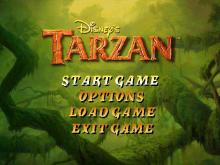 Tarzan Action Game (a.k.a. Disney's Tarzan) 1999
In this wonderful, challenging game replete with twists, turns and surprises throughout, young Tarzan swings, climbs, punches, knifes and jumps his way through the jungle as he fights off foes. Along the way, he grabs coins for points, eats bananas for energy and listens to advice from Terk, who emerges...
---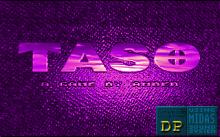 Taso 1997
A cool Chopper Command clone, Taso is a fun little mindless game with two simple goals: destroy your opponents and defend your base. You have a wide range of choppers, each armed with different weapons, as well as some (very tiny) troopers to do your bidding. Although designed primarily for...
---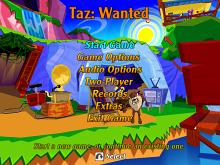 Taz: Wanted 2002
Taz: Wanted for PC has players controlling the famous Looney Tunes character as he spins, snarls, and slobbers his way across four worlds and 12 levels of 3D platform action. Yosemite Sam desperately wants Taz to be his next exhibit at the Yosemite Zoo and will stop at nothing to...
---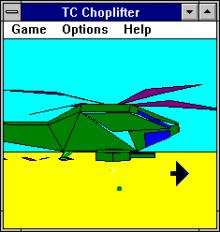 TC Choplifter 1995
TC Choplifter is a 3D Choplifter clone for one player. In this game you destroy opposing tanks and planes and save hostages on the ground. You complete a level by saving all of the hostages and destroy all of the opposing vehicles. In the unregistered version of the game the...
---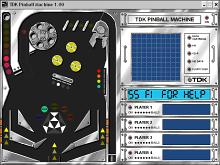 TDK Pinball Machine 1995
TDK Pinball Machine is a freeware pinball game that was created to promote TDK's various storage media. It features only a single table. Whenever your score reaches the maximum amount of storage of a specific medium (in kilobytes) you receive a bonus ball. Like other pinball games, the player uses the...
---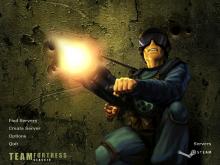 Team Fortress Classic 1999
Team Fortress Classic begins with Teamwork and ends with Victory. No other game has captured the essence of this trait such as this game. The overall roots of Team Fortress began on the legendary Quake gameplay engine back on August 24th 1996. It had little to its name as players only...
---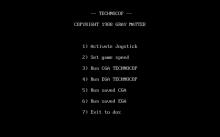 Techno Cop 1988
Techno Cop is set in the near future. You are a cop who seeks to clear his town of all the criminal scum. The game consists of two parts; one driving-action and one sidescrolling-action. In the first part you drive around in your red Ferrari and destroy hostile cars; in...
---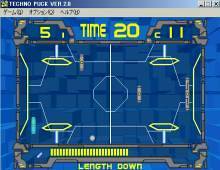 Techno Puck 2001
Techno Puck is a cool Pong-style paddle game with some nifty features including dual paddles, power-ups, special items, and different level designs. Similar to air hockey, your goal is to knock the ball past the opponent's paddles into the goal, and score as many goals as possible before time (usually...
---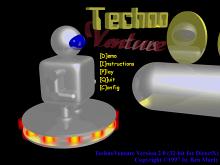 TechnoVenture 1997
TechnoVenture is a fun and innovative platformer with strong puzzle elements, similar to classic Apogee games of yore. First released as shareware game for the Amiga, the game was converted to IBM PC in 1997, and later released into the public domain in 2001. The thorough review at Amiga Games...
---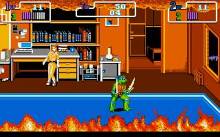 Teenage Mutant Ninja Turtles 1989
With April O'Neil held hostage by The Shredder's thugs, Bebop and Rocksteady, once again, it's up to the Teenage Mutant Ninja Turtles to come to her rescue! Play as all four of the turtle heroes, rescue April, and then rescue your sensei Splinter from Mecha-Turtles clutches than go after...
---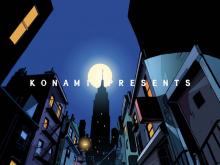 Teenage Mutant Ninja Turtles 2003
The heroes in a half-shell are back to clean up the streets of New York City in this all-new video game based on the once popular comic book license, which is poised to make a comeback with an animated series in February 2003 by 4Kids Entertainment, action figures by Playmates...
---