Arcade action Games #82
Search a Classic Game: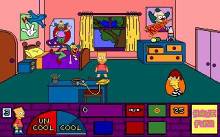 Simpsons: Bart's House of Weirdness, The 1991
Bart Simpson has been sent to his room and it's up to you to help him escape and collect the items he'll need to rescue his hero Krusty the Clown. Along with the standard side scroller jump/duck, Bart is armed with a variety of weapons such as a slingshot,...
---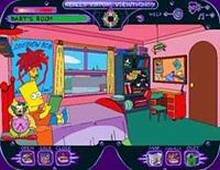 Simpsons: Virtual Springfield, The 1997
As a huge fan of the television show, The Simpsons: Virtual Springfield is a great thing to own. I found tons of minutiae that only a true fan of the show would understand. Little inside jokes about Flaming Moe's and the Slugfest video-boxing game are just a few of the...
---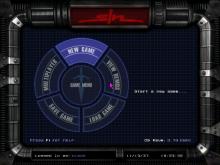 Sin 1998
It's a really hard time to be an action game developer. No matter what spin you've put on your individual game, there's no way that it's going to escape being compared with Valve's amazing new Half-Life. Sierra's latest blockbuster has pushed up the bar for what we expect out of...
---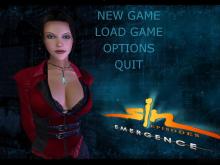 SiN Episodes: Emergence 2006
Released through Valve's Steam service in spring 2006, this first chapter in a planned series of episodic releases marks the return of Ritual Entertainment's 1998 story-driven shooter. Fans resume the role of Colonel John R. Blade, who continues his quest to eliminate corporate evil from Freeport City. In addition to...
---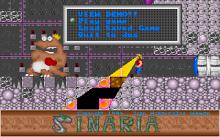 Sinaria: Lost in Space 1994
Sinaria: Lost in Space is a fun, bang-for-your-buck shareware platformer that boasts surprisingly varied and addictive gameplay despite amateurish graphics. Similar to most other games in the genre, the plot is insubstantial and negligible: the world of Sinaria is under threat from the evil Stomper (no, I'm not making this...
---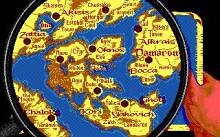 Sinbad (a.k.a. Throne of The Falcon) 1988
Take to the high seas as Sinbad the sailor. You have been asked for help by the Princess to defeat the Black Prince and his minions from hell. You will fight pirates and genies, find romance and heartbreak, comedy and tragedy. Sinbad is a more action-oriented game than other adventure/strategy releases...
---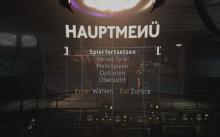 Singularity 2010
Raven Software presents an adventure for the ages in Singularity, a first-person action game that puts players in control of time itself. Set in the present day, the game's plot revolves around a science-fiction piece of equipment called the "Time Manipulation Device," or "TMD." It allows its user to send...
---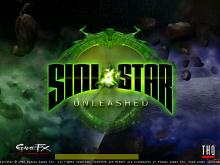 Sinistar Unleashed 1999
Sinistar: Unleashed is a retooling of the original Arcade classic, Sinistar, with its memorable intonation of "Beware! I live!" After a sleep of 17 years, Sinistar is back in a snappy, full fledged, enhanced lighting, 3D-accellerated suit. (Nice threads Mr. S!) The game plays much like the original with some...
---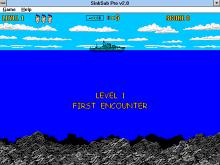 Sink Sub Pro 1997
You, the player, control a slightly customized Swedish patrol boat, P 215. This ship is equipped with a depth charge thrower both at the bow and stern. With only a few depth charges as your weapons, you sail off to the 50 action stuffed levels, where submarines and other enemies...
---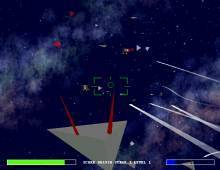 sion2000 2000
sion2000 is a neat 3D first-person space shooter from Japan. The objective is simple: shoot everything in sight. Although it's an arcade shooter, the control resembles a flight sim game in that pressing UP moves your ship down (i.e. "diving" down), and DOWN moves your ship upwards. Gameplay involves lining...
---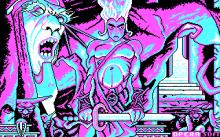 Sirwood 1990
The dark magician Amargol has stolen the magic golden shield from the Nargoot village. The player, as Arn, a courageous shepherd, must recover the shield before four days have passed. Otherwise the power of the shield will be taken by Amargol. Sirwood is a side-scrolling action game with a few adventure...
---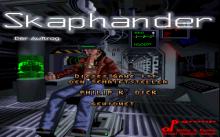 Skaphander: Der Auftrag 1995
The year 2010: computer-viruses have penetrated the network of the world's most important mega-computer. Everything, from food and energy supply over climate and traffic is depending on this machine. The only chance for humanity to survive is you, a Cyberpilot. You are controlling a virtual virus killer, the Skaphander, flying...
---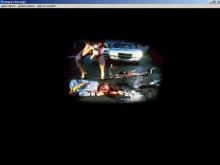 Skippy's Revenge 2001
You are Skippy, a little boy who, while riding his bike, is the target of some baddies in their car. They want to score some "roadkill points" (Carmageddon, anyone?), and Skippy is a big bonus. He miraculously survives, but it's crippled now. Filled with rage, he builds a "Deathbuggy", whose...
---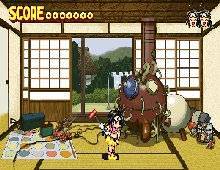 Skuld 2000
A cute action game starring Skuld, the goddess from hit Japanese anime Ah! Megami-sama! (Ah! My Goddess!) series, Skuld is a fun mini-action game that features great animation, sounds, and addictive (albeit simplistic) gameplay. True to her job in the anime, Skuld's goal in the game is to squash computer...
---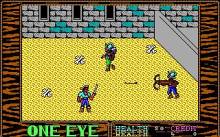 Skull & Crossbones 1991
Fight as either Red Beard or One Eye through various pirate themed levels, like ships and forts, and even some non-pirate themed levels, battling ninjas, skeletons, and others in a quest to get back your hard earned money from an evil wizard. You can also fight side by side with...
---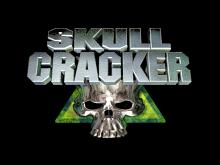 Skull Cracker 1996
Skull Cracker can be considered the spiritual successor to the 1991 title Creepy Castle that Bill Appleton wrote for Reactor Inc. The game is set in an alternate world where it is normal to see zombies and monsters roam the streets. They are kept under control by MEI (Mortality Enforcement,...
---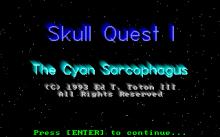 Skull Quest I: The Cyan Sarcophagus 1993
Skull Quest I: The Cyan Sarcophagus is a single player, shareware, dungeon crawl game for DOS. Two hundred years ago the player served Lord Trentarus who was a good man. To ensure his reign continued he had his mages build a sarcophagus out of pure wizidrium. By becoming one with this...
---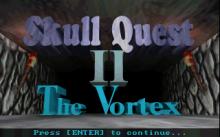 Skull Quest II: The Vortex 1994
Skull Quest II: The Vortex is a single player, shareware, DOS dungeon crawl game. The basic story behind this game is identical to Skull Quest I: The Cyan Sarcophagus. Two hundred years ago the player served Lord Trentarus who was a good man. To ensure his reign continued he had his...
---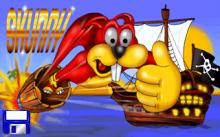 Skunny 32-Bit 1995
Skunny is a side-scrolling arcade action game consisting of six worlds to explore and conquer. The story: Skunny, an animated skunk, is off on a world spanning tour to collect treasures marked on an ancient treasure map he's discovered. In his frenetic chase he'll go to arctic caves, an enchanted...
---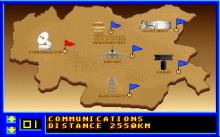 Skunny's Desert Raid 1993
You are a brave squirrel named Skunny. Your mission is to stop the evil, demented Sadman Insane from achieving his goals. Basically you'd fly Skunny about in his bi-plane shooting down Sadman's helicopters and missile silos. ...
---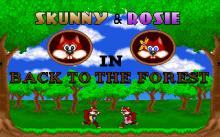 Skunny: Back to the Forest 1993
Another game in the Skunny series. This is the original Skunny, a side-scroller in which you must collect various items within a set time limit. ...
---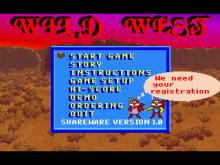 Skunny: In The Wild West 1993
After his trip back to the Ancient Rome in Skunny: Save our Pizzas, Skunny the squirrel just wants to get back home. But instead he finds himself in the America of the Wild West. It turns out that his mother has altered the time machine because she wants his son...
---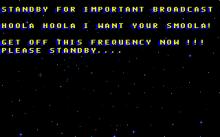 Skunny: Lost in Space 1993
All TV Satellite dishes have been stolen by a horde of crazed Schnozes. Astronauts were sent to the Moon to retrieve the dishes but have been captured by the villains and are now being forced to take part in bizarre alien rituals. The secret agent Skunny Hardnut is then sent...
---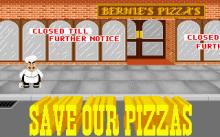 Skunny: Save Our Pizzas! 1993
In this game Skunny the squirrel must travel back in time to ancient Rome to stop an evil chef from changing history by destroying the invention of the pizza so he can make a cheap imitation that everybody will have to eat! The gameplay is basically jumping from platform to...
---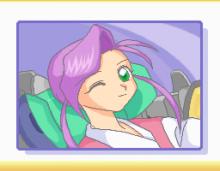 Sky & Rica 1995
Astro is a bizarre realm where all natural environment and living creatures are controlled by the super-powerful computer Lucifer. For years the computer has been preserving peace in the world, but the rebellious Dr. Saradin organized a coup, seizing control of the computer and assaulting towns and countryside with his...
---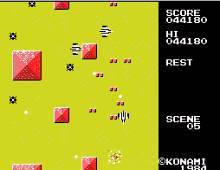 Sky Jaguar 1984
Sky Jaguar is an early classic vertical shooter from Konami, released only on some non-PC systems, including the short-lived MSX computer. The game is quite primitive by modern standards, with few level designs, types of enemies, and weapons to blast them with. However, the gameplay is what matters, and Sky...
---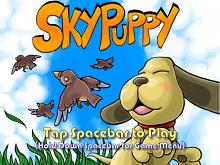 Sky Puppy 2005
Sky Puppy is a great entry in Retro Remakes' One Switch Competition that deserves to finish in the top three, except it did not. Your goal: fly a puppy as high as possible before time runs out. The puppy flies by flapping his large ears - which you do by...
---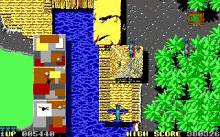 Sky Shark 1989
Sky Shark is a top-down shooter similar to Raiden. You start off with four lives and three bombs. With that (you can get more lives at certain point intervals, and more bombs can be found), you, the "Sky Shark" of your squadron, blast through five levels of enemy-infested...
---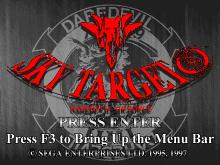 Sky Target 3D 1997
Sky Target 3D is SEGA's rather half-hearted attempt to modernize its arcade classic Afterburner for the 1990s. Nothing much to say about this game, other than the fact that it looks and plays like Afterburner, except the enemy planes and end-level bosses are now 3D, textured SVGA graphics instead of...
---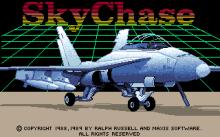 Skychase 1990
Take to the skies and fight your opponent (computer or human) on a split screen or null-modem link. Takeoffs and landings are handled automatically, so players can focus on shooting each other down. Flyby replays are featured for crashes, so you can gloat over each victory. In one-player mode, the...
---