Arcade action Games #106
Search a Classic Game: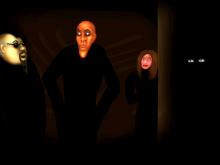 Wrath of The Sea King 2000
The latest Bloodlust game is an excellent mix of shooting, puzzle and reflexes. The new hero is an adventurer called Dust, who in 1899 started to search for a cure to what he considered his worst curse: headaches. He found a magic pendant which seemed a good remedy, but it...
---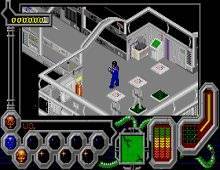 Wreckers 1992
Wreckers is an isometric sci-fi action game with strategy elements. Robotic droids roll quietly through the corridors of space station Beacon 04523N, automated computers calculate routes for interstellar traffic. Three human officers sleep in cryogenic tanks, awakened only for routine system checks - or in case of an emergency. With a...
---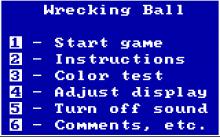 Wrecking Ball 1984
Wrecking Ball has the player moving a paddle left and right in order to bounce a ball into bricks which disappear when hit. The goal is to clear the screen of bricks. Controls are designed with early keyboards in mind; Caps-Lock and Insert are used for paddle movement. ...
---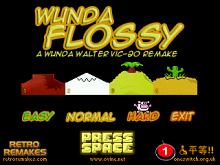 Wunda Flossy 2005
Wunda Flossy and Ork Attack are two quality entries in One Switch Competition. (Actually, Ork Attack was not finished in time for the competition, but it was the author's intent to enter). Wunda Flossy finished second, and I'm sure had Ork Attack been finished in time, it would have placed...
---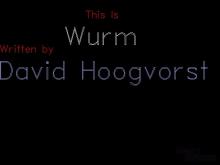 Wurm 1993
Wurm is a Dutch adaption of the famous Snake games. The player controls a little worm named Wally that is constantly and swiftly moving through a room that spawns all kinds of tasty fruits. By guiding the worm left and right the player has to collect the fruits, just to accumulate...
---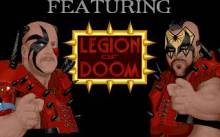 WWF: European Rampage Tour 1992
Ocean's second wrestling game is tag-team-based, taking the player through four fights around major European cities. The player assembles a two-man team from Hulk Hogan, The Ultimate Warrior, Brett 'Hitman' Hart and Macho Man Randy Savage. Combat takes place both in and out of the ring, although a wrestler can't spend...
---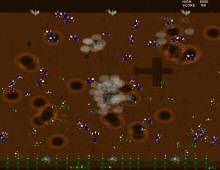 WWI Medic 2004
WWI Medic is a fast-paced, unique, and violent action game. In contrast to most other games set in world wars, your objective in WWIM is not to take lives but to save them: as a field medic, your goal is to save as many Allied soldiers as you can from...
---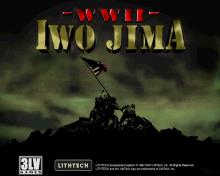 WWII: Iwo Jima 2001
Lead U.S. Marine forces to conquer South Pacific islands and help ensure an Allied victory in World War II. The player takes the role of a unit commander who must rush into action and strategically direct his troops to accomplish crucial missions. ...
---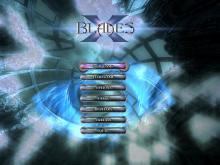 X-Blades 2009
X-Blades is an unflinching action game of fast-paced, choreographed combat strung along an animé-inspired storyline. The story follows a blade-wielding treasure-hunter named Ayumi, whose battle inhibitions are as scant as her outfits. Ayumi hacks, slashes, and shoots her way through nearly 40 color-saturated levels full of ancient secrets and vile...
---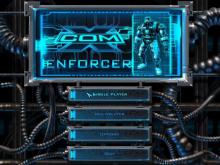 X-COM: Enforcer 2001
From a series founded on complex strategy and sophisticated gameplay comes a title based on fast action and a simple premise. If the classic X-COM: UFO Defense fed the super ego of the dedicated gamer, surely X-COM: Enforcer is designed to feed the id, featuring nearly endless waves of enemies,...
---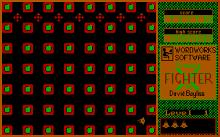 X-Fighter 1986
Well, the aim of the game couldn't be simpler, just shoot every ship in sight! Personally, I found the first couple of levels the hardest as I had to actually sit there and shoot all the planes, even though they insisted on flying as slow as they could, and you...
---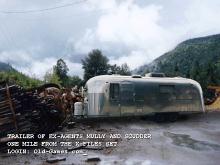 X-Fools, The: The Spoof is out There 1997
The X-Fools: The Spoof is out There is a parody on the popular 1990s TV series "The X-Files". The X-Fools presents itself as a series of mini games and gimmicks with catchy names such as "Abduct This!" where the player controls a UFO that has to abduct things with its...
---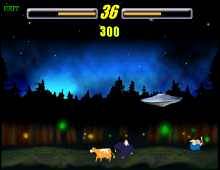 X-Fools: Abduct This! 2000
X-Fools: Abduct This! is a great Shockwave game from Palladium Interactive. This unusual X-Files spoof puts a twist on the familiar kill-all-alien shooter genre. Instead of shooting the aliens, you are yourself and alien in this game. As pilot of the flying saucer, your job is to abduct as many...
---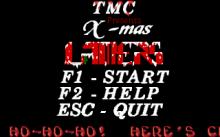 X-mas Lamers 1992
As Lemmings spawned its annual Holiday Lemmings specials, so too the Lemmings parody Lamers yielded this festive spin-off. Following the Lamers premise of AI-controlled Lemming-like Lamers (here dressed in Santa suits) securing their own safe passage through a hostile landscape toward a computer for them to muck up, the...
---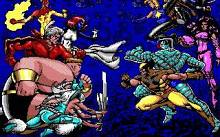 X-Men 2: The Fall of the Mutants 1991
Assemble a team of 5 X-Men from a selection of 15 and eleminate the evil mutants while playing in a top down RPG style environment. When battles commence you have two choices for how the combat takes place, either Side Scrolling action, or Turn Based RPG style combat. In the...
---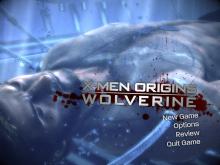 X-Men Origins: Wolverine - Uncaged Edition 2009
Playing through the story of the feature film and including additional, original scenes, the video game version of X-Men Origins: Wolverine is a mission-driven action-adventure with lots of combat. Players control the mutant who will become Wolverine from a third-person perspective. The fighting interface is based on light, heavy, and...
---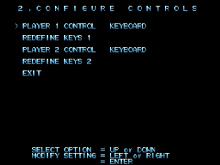 X-Men: Children of The Atom 1997
The first thing I noticed about X-Men: Children of the Atom was how clean the conversion was from the arcade to the PC platform. It was a nearly perfect port. My PC version features the same 12 characters, the same fighting anthem music, and the same 15-hit combo possibilities. The...
---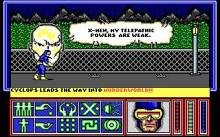 X-Men: Madness in The Murderworld 1989
Marvel's X-Men comic-book characters feature in this mission in the Murderworld amusement arcade. The story is told in an exclusive bundled comic - Magneto and Arcade have kidnapped Professor X, and the loyal X-Men must rescue him. If the X-Men are to save the day, the player must combine action...
---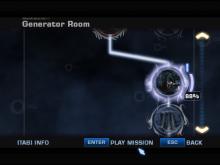 X-Men: The Official Game 2006
Deemed the prelude to X-Men: The Last Stand by lead game designer Jason VandenBeghe and executive producer Scott Bandy, X-Men: The Official Game is set between the events of the second and third X-Men movies, and characters are voiced by the actors who portray them in the films. Join forces...
---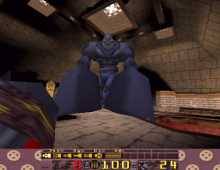 X-Men: The Ravages of Apocalypse 1997
X-Men: The Ravages of Apocalypse is a neat add-on. The problem with X-Men is that yes, it is an add-on. The game would be excellent released by itself. Anyone who plays X-Men already has had to own Quake, and it isn't a whole lot different than Quake. Still, the grades...
---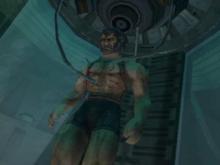 X2: Wolverine's Revenge 2003
X2: Wolverine's Revenge, gives players a chance to control the mutant Wolverine as he desperately tries to rid his body of a deadly virus. The virus was implanted when Wolverine's adamantium skeleton was installed, and now Wolverine must find the cure in 48 hours. Wolverine's Revenge features the voices of Patrick...
---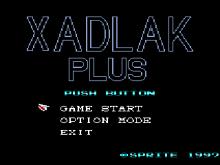 Xadlak Plus 1997
Xadlak Plus is a very fun horizontal shooter from Japan, featuring excellent illusion of depth, parallax scrolling, and plenty of cool enemies and backdrops. Despite heavily 'borrowing' from other shooters (most notably Gradius series) and some pixellation of graphics, the game is still highly entertaining and plays flawlessly. Although it...
---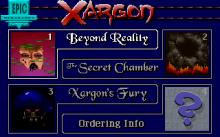 Xargon 1993
An archaeologist named Malvineous Havershim was studying strange ruins in Madagascar, remnants of buildings constructed during the age of a long-forgotten civilization of the mysterious Blue Builders. One day Malvineous spotted glyphs on one of the structures. As he attempted to translate them, Malvineous was hit by a wave of...
---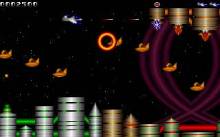 Xatax 1994
In the 25th century humanity was attacked by a mysterious alien force known as the Xatax. The aliens began to attack the planets of the galactic Alliance, consuming the life force of their inhabitants and growing stronger after each victory. Accustomed to several centuries of peace and virtually disarmed, the...
---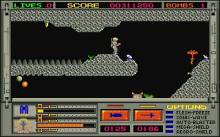 Xenocide 1990
Aliens have taken over the three moons orbiting your home planet, and your mission is to blow them up (not just the aliens, but the entire moons!). Each moon contains four levels incorporating several gameplay modes and perspectives: Level 1 is a first-person 3D space flight simulation, as the player pilots a...
---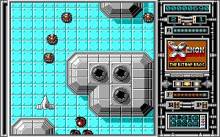 Xenon 1988
In this game the player assumes the role of a space pilot named Darrian. One day, he receives a report from a nebula space station, from which he learns that nearby human colonies have been attacked by mysterious aliens known as Xenites. Darrian wastes no time, and sets off to...
---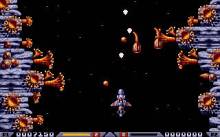 Xenon 2 1990
Xenon 2: Megablast is vertically scrolling space shooter, in which you have to pass several levels, filled with waves of enemies, that all end with a level boss creature. Each group of enemies you destroy grants you a cash reward and every once in a while you enter Colin's Bargain...
---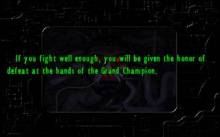 Xenophage: Alien Bloodsport 1996
Xenophage: Alien BloodSport is a versus fighting game starring somewhat unusual combatants: aliens. Eight alien fighters have been gathered on a space ship to fight each other to death. The Story Mode has the player follow this tournament from the point of view of one of the aliens; Free Play...
---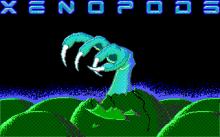 Xenopods 1991
Xenopods is a futuristic overhead tank shooter. The year is 3871, and you take the role of a lone survivor on a frontier outpost that's been attacked by sinister-looking alien larvae. As pilot your security drone around each sector, you must repair the communication links to alert the Federation. However,...
---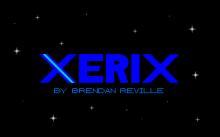 Xerix 1992
Xerix is a side-scrolling shoot 'em up. The player must guide a space ship through two different levels and destroy or avoid the many enemy and obstacles found within an alien structure that endangers the Earth. The project has been codenamed XERIX: the eXtended Enemy Response and Infiltration eXperiment. The...
---