Arcade action Games #77
Search a Classic Game: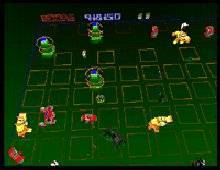 Robotron X 1997
Robotron X is a good revamp of the original coin-op hit Robotron: 2084. As one of the earliest attempts to revive arcade classics, Robotron X plays good and looks great, although the Playstation version, with its dual directional keypads on each controller, is a better platform for this game. The gameplay...
---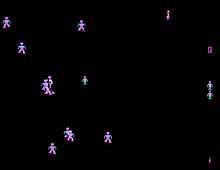 Robotron: 2084 1983
The year is 2084. In his search for ultimate mechanical mindpower, man made his biggest mistake ever in creating the Robotrons, a machine-like race of super beings guided by infallible logic. Using this cold, calculated reasoning, the Robotrons deemed humankind inefficient and set out to kill every man, woman and...
---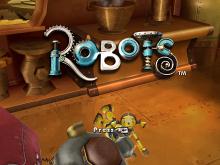 Robots 2005
Players take the role of reluctant robot hero Rodney Copperbottom, in this platform adventure based on the computer-animated Twentieth Century Fox feature film. Rodney's mechanical world is in danger of being taken over forever by an evil tyrant robot, so he must travel to the city, and somehow stop the...
---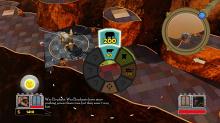 Rock of Ages 2011

---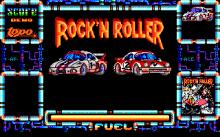 Rock'N Roller 1992
Rock'N Roller is a game similar to the game Rally X, in Rock'N Roller the player takes control of a buggy, that must find, in each of the 30 stages, the six parts of a prototype car, that are hidden in the stages. In each stage there are three enemy...
---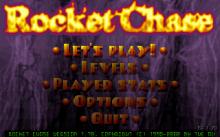 Rocket Chase 1997
A fast-paced shoot-em-up for two to four players. Fly through different levels in your small rocket and fight your enemies with several different weapons. The last man standing is the winner. ...
---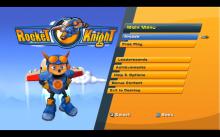 Rocket Knight 2010
Rocket Knight is a latter-day sequel to Konami's 1993 side-scrolling platform shooter. In a universe populated by space-faring animals, players take the noble role of Sparkster, a possum who wears a high-tech battle suit and wields a powerful sword. As a brave Rocket Knight, it is Sparkster's duty to protect...
---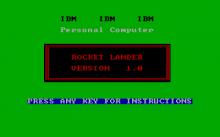 Rocket Lander 1982
Rocket Lander is a good - but very rare - conversion of the hit arcade game Lunar Lander. From Mobygames' description: "The object of the game is to land a space craft on the landing pad while avoiding the mountainous terrain. This is accomplished by adjusting the thrust and tilting...
---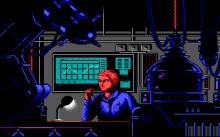 Rocket Ranger 1988
In the 1940s, the Nazis built a base on the moon and plan to use a mysterious substance called Lunarium to reduce people's intelligence. However, in the 21st Century time travel has been mastered, as have jet-propulsion backpacks, plus some cataclysmic weaponry and advanced code-breaking equipment. Thus, you are sent...
---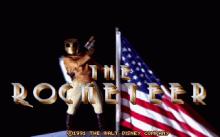 Rocketeer, The 1991
Based on the Dave Stevens' original comic book series and the movie made by the Walt Disney Company. Participate in several action sequences that mimic the same sequences in the movie, like racing a plane, a shootout in a warehouse, and hand-to-hand combat on top of a flying blimp. ...
---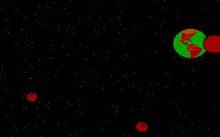 Rockets 1986

---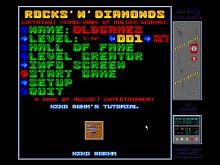 Rocks 'n' Diamonds 1998
Rocks 'n' Diamonds is a puzzle game, based on the concept of Boulder Dash. The player's goal on each level is to collect all the gems and reach the exit, avoiding hazards (such as falling rocks or hostile monsters) and solving puzzles (e.g. skillfully digging sand from under rocks so...
---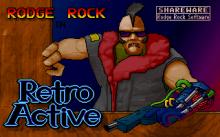 Rodge Rock In Retroactive 1995
Side-scrolling shooter. You are Rodge Rock and must collect power-ups and shoot everything in sight. ...
---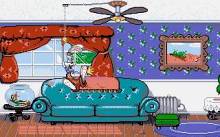 Roger Rabbit in: Hare Raising Havoc 1991
You need to help Roger Rabbit get out of each room he is stuck in so he can capture Baby Herman before Mommy returns home. You will want to try using everything around Roger. Make him pull, push, kick, slide, and jump on objects to see if they'll help him...
---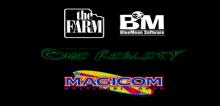 Roketz 1996
Roketz is a 360 degree scrolling shoot 'em up. It features gravity environment and thrust-and-turn gameplay similar to the likes of Thrust, Virus, and SubSpace. Selectable game modes are the usual deathmatch combat mode and a racing mode where the players have to pass given checkpoints as fast as possible. ...
---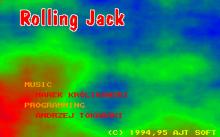 Rolling Jack 1994
Rolling Jack is a Boulder Dash clone. On each level, the protagonist (a smiling, red ball), who can move freely in 4 directions, must collect all the coins and then go into the exit. There are numerous dangers in the levels: rocks which fall when there is free space beneath...
---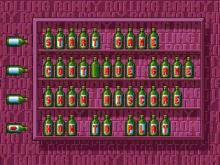 Rolling Ronny 1991
Who says being an errand boy is dull ? Take Rolling Ronny - he's the coolest dude in town. Help him rollerskate and shoot his way through nine levels of parkland, city streets, office complexes and even the underground sewers to his final destination at the other side of town....
---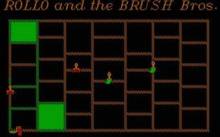 Rollo and the Brush Bros. 1984
STORY In this arcade game you play the role of "Rollo", where the aim of the game is to paint the entire section while evading the "Brush Brothers" in order to progress in the game. GAMEPLAY The "painting" process consists of you moving Rollo around the many "square-like" sections in the game (paint-the-lines)....
---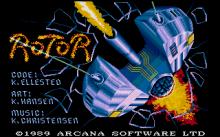 Rotor 1990
Rotor is an above-average multi-directional shoot 'em up that bodes well for the spiritual descendants such as Zone 66 years later. Good graphics, smooth gameplay, and an interesting mix of tactical options. The description at MobyGames explains the mechanics quite thoroughly thus: "You control a battle tank (the Rotor) which...
---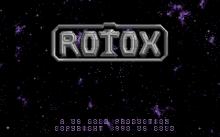 Rotox 1990
In this 3D Rotoscoped landscape the player controls Rotox the robot, which is required to to eradicate any form of mechanized existence on each of the levels. Each level is comprised of nine sectors, which are not all linked together. At the beginning of each level you drop in from...
---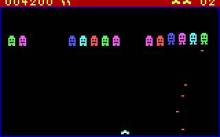 Round 42 1986
A traditional space shooter involving 42 rounds of battle against invading alien ships (hence the name). Each round of aliens has different movement and firing patterns. Against such odds, you are provided with two weapons: An auto-fire cannon, and a single-fire targeting laser. Extra ships and...
---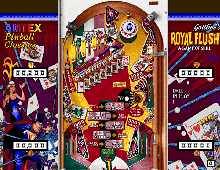 Royal Flush Pinball 1994
Royal Flush is a simulation of the real life pinball machine of the same name by Gottlieb. The main focus lies on a realistic feeling and the ball physics. The game is played with just four buttons: two to handle the two paddles, one to release the balls, and one...
---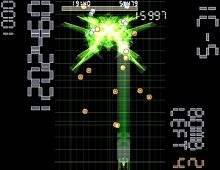 RRootage 2003
RRootage and Noiz2sa are two unique and addictive vertical shooters that breath fresh air into the crowded, clone-proned genre of arcade shooters. What sets both games apart from other shooters are two very innovative design choices: cool abstract graphics, and pitting you against only 'boss' enemy ships without hordes of...
---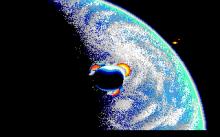 RS-2 1990
RS-2 is a side scrolling shooter, single player, with power-ups and large end-level bosses. Each level (or "act" as the game calls them) starts with a picture foreshadowing the end-boss ship. Power-ups come in the form of yellow balls with a letter in them, which appear when the player shoots jukebox-shaped...
---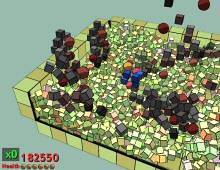 Rumble Box 2005
One of the more unique beat'em up games you'll find, Rumble Box is a fun little game from Patrick Hackett and Joe Bourrie, two graduates of DigiPen Institute of Technology. In the authors' words: "[the game] is a fast paced 3D action beat-em-up with a unique premise: all of the...
---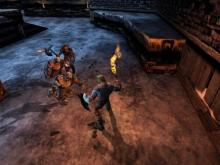 Rune 2000
Rune combines beautiful graphics, hack-and-slash gameplay, and an authentic narrative that draws on the rich roots of Norse mythology. The god Odin maintains peace and order in Midgard, while his nemesis, Loki, the God of Chaos, seeks the opposite. The world of Ragnarok is protected by runestones, which also keep...
---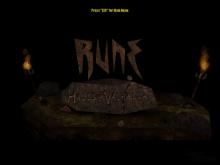 Rune: Halls of Valhalla 2001
Multiplayer games, especially those with complex graphics, demand a high-speed connection to run effectively online. Rune: Halls of Valhalla is a strictly online multiplayer title with beautifully detailed graphics and an insatiable appetite for bandwidth. This product should come with a big orange warning sticker screaming out to the buyer:...
---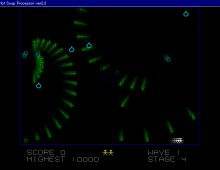 Runner 2002
Runner is a fun freeware arcade game from Japan. Your objective as a stick-man "Runner" is to destroy all enemies on the level to proceed to the next. The graphics are sparse, but the gameplay is excellent. The best thing about the game is the numerous types of enemies, each...
---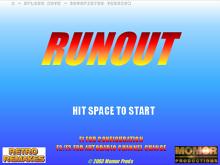 RunOut 2003
RunOut is an old-fashionned arcade racing car game. It's a remake of Outrun. You drive your Testarossa through a dense traffic in a unique goal: win the race. ...
---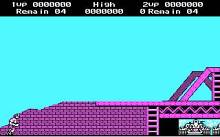 Rush 'n Attack 1989
Depending on which title you use, and how you interpret it, this game is about a guy who a) rushes in before attacking b) attacks Russians (this was the mid-80s, when the US helped bin Laden do the same), or c) wears a rather goofy hat. One way or another,...
---