Arcade action Games #66
Search a Classic Game: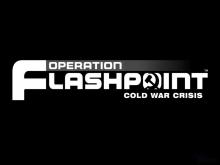 Operation Flashpoint: Cold War Crisis 2001
Instead of limiting you to play as an infantryman, Operation Flashpoint: Cold War Crisis offers you the option to pilot a large variety of ground and air vehicles as well. These elements, combined with a realistic depiction of war, result in one of the most enjoyable tactical shooters released to...
---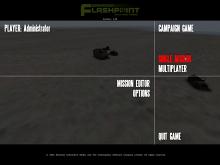 Operation Flashpoint: GotY Edition 2001
Operation Flashpoint: Game of the Year Edition includes the previously released Operation Flashpoint: Cold War Crisis, the Red Hammer expansion (20 more missions), the Resistance expansion (and additional 20 missions), and every weapon, mission, level, or campaign previously available for download. ...
---
---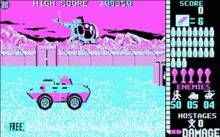 Operation Wolf 1989
You have been recruited for Operation Wolf, a desperate attempt to rescue prisoners from the enemy. Through a series of missions, you'll engage a variety of enemies, from soldiers to ninjas, patrol boats to helicopters, and more. Can you carry the day? Operation Wolf is an arcade conversion of the game...
---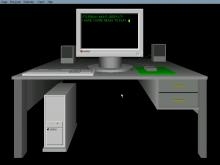 Operation: Inner Space 1994
Inner Space is an arcade-style shooter taking place inside a rather familiar environment: the player's computer. Evil forces have invaded, seizing control of the player's system, and setting loose program icons to cause mayhem. It's up to the player to round up the renegade icons, all the while battling other...
---
---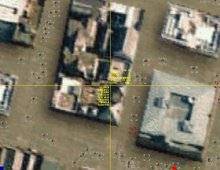 Orbital Sniper 2002
Orbital Sniper is a great freeware coffee break game from Finland with a simple premise: shoot potential assassins from a bird's eye view to protect VIPs. The plot was basically devised only to explain how you can view the action from so far above ground, but here it is anyway:...
---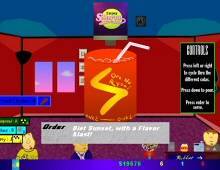 Ore No Ryori 2 2004
Ore No Ryori 2 is a superb sequel to a great PC remake of a Sony Playstation game that was a huge hit in Japan but never made it across the continent. As manager-cum-chef of a restaurant, your job is to cook the right orders for customers while running the...
---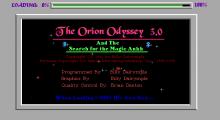 Orion Odyssey: The Search for the Magic Ankh 1991
The evil overlord Bytor and his supreme wizards have stolen The Ankh. This Ankh is said to have incredible powers if unleashed and in the hands of such an evil would be devastating to the entire galaxy. As Wally, the space flier, your job is to survive the harsh planets...
---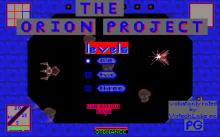 Orion Project, The 1994
The Orion Project is a single player space shooter released as shareware. In this game the player controls a space ship which is controlled entirely with the mouse, although a game pad is optional. One mouse button fires the thrusters, another fires the guns, while moving the mouse rotates the ship....
---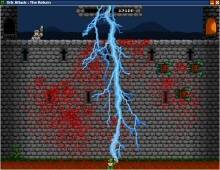 Ork Attack 2005
Wunda Flossy and Ork Attack are two quality entries in One Switch Competition. (Actually, Ork Attack was not finished in time for the competition, but it was the author's intent to enter). Wunda Flossy finished second, and I'm sure had Ork Attack been finished in time, it would have placed...
---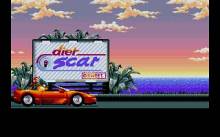 Oscar 1994
Your name is Oscar. You have to run and jump through 7 Levels in Hollywood-style (Science Fiction, Western, Horror, Cartoons, Dino, Detective and Gameshow) to find Oscars (yes - the Academy Award!). If you have enough Oscars you solve the level. You can choose the levels in every order you...
---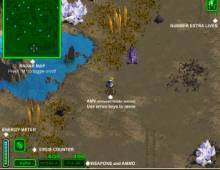 Outbound 1999
The second and one of the last releases from Freeform Interactive, a promising freeware developing arm of Ingava.com, one of the best freeware sites that folded in mid-2001. Rocket Download has the skinny on this fun Command & Conquer-style shooter: "Outbound is a fabulous freeware game that features full mechanized combat....
---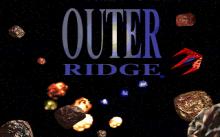 Outer Ridge 1995
Outer Ridge combines Asteroids with 3D space viewed from the cockpit, similar to Wing Commander. On each level, there is a certain quota of asteroids to destroy before moving on to the next sector. Controls are similar to asteroids, the player can rotate in 720 degrees of direction, and can...
---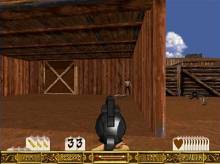 Outlaws 1997
If games like Doom, Quake, and Duke Nukem are too noisy and dark for your tastes, then Outlaws might offer just the first-person experience you're really looking for. This shoot-'em-up not only gives you time to react to your enemies, but also lets you have a clear view of what...
---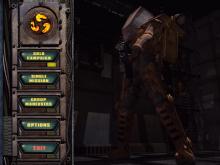 Outwars 1998
Outwars is a fun, innovative 3D shooter/strategy hybrid from SingleTrac that feels like Looking Glass' Terra Nova: Strike Force Centauri, except with a more stereotypical plot (think Starship Troopers) and "canned" NPCs but adding plenty of fun multiplayer options. You play an elite futuristic Marine protecting the universe from vicious...
---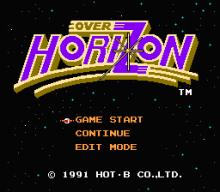 Over Horizon 1991
Over Horizon from developer HOT-B is one of the most underrated shoot 'em ups on the NES console. Reminiscent of R-Type in many ways, Over Horizon introduces many neat features to the crowded genre, such as speed-up of your ship, the ability to fire from the front AND back, and...
---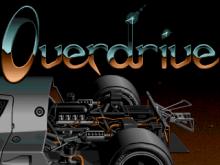 Overdrive 1995
This is a topdown racing game similar to Micro Machines in which the player gets to control 4x4s, buggies, super sports cars and GP cars etc. Race around 20 gruelling courses across five different terrains. Featuring super smooth, fast scrolling, excellent colour graphics with 2 player support. ...
---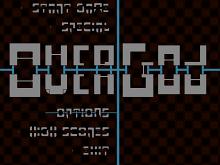 Overgod 2005
Overgod is a fun freeform shooter from Captain Pork, maker of Lacewing and Captain Pork's Revenge, two solid action games reviewed earlier on this site. The (somewhat superfluous) plot: "For too long has humanity been ruled by cruel and disputatious gods! Fly through the various layers of the Celestial Oversphere...
---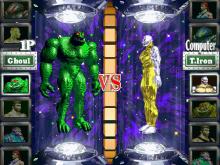 Overkill 1996
Overkill is a Mortal Kombat-esque fighting game featuring human, alien, and robot characters in a futuristic/space setting. The characters and backgrounds (which are animated) are 3D-rendered in high resolution SVGA. In addition to the standard single and two-player modes there is also a practice mode. ...
---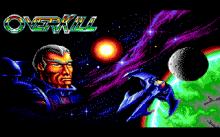 OverKill (1992) 1992
You arrive at your home planet after a long space flight, only to find it has been destroyed by a demonic warlike alien race that kills for sheer pleasure. You are out for revenge. Your single-minded goal is to destroy the Battle Star. But before you reach him, you will...
---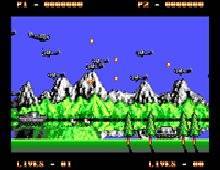 P-47 1989
P-47 is a good PC conversion of Jaleco's arcade game of the same name. A decent side-scrolling shoot'em up set in World War II. Two players can fight their way through at the same time. Nice graphics, many different extras, but overall I found the difficulty level way too high,...
---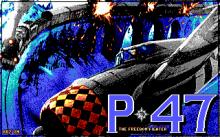 P47 Thunderbolt 1990
The P-47 was one of the toughest planes in use in World War 2, and this side-scrolling shoot 'em up puts you in control of one as you take on hordes of Nazis. 16-bit versions have a simultaneous 2-player mode, as well as the ability to wrap-around the game with...
---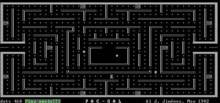 Pac Gal 1982
An 80's clone of Namco's Pac-Man. The player is a square block, traveling around a maze containing 468 pellets to eat. Players also have to try to avoid the Ghosts, who in this game are shaped like a heart, a clover, a diamond, and a petal. The game has a...
---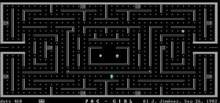 Pac Girl 1982
Pacman clone. ...
---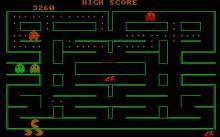 Pac Man 1983
One of the most popular and influential games of the 1980's, Pac-Man stars a little, yellow dot-muncher who works his way around to clear a maze of the various dots and fruit which inhabit the board. Pac-Man's goal is continually challenged by four ghosts: The shy blue ghost Bashful (Inky), the...
---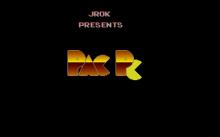 Pac PC II 1995
The sequel to the Ms Pac PC is freeware remake of true classic game Pac-Man. The main gameplay is the same. You, as sector-shaped head, should eat all the dot-like seeds in labyrinth full of four ghosts. Eating the magic seed, you are allowed for some time to eat these...
---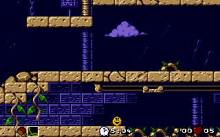 Pac-in-Time 1994
Everybody knows what/who Pac-Man is from his heyday in the '80s, but this time, we're getting a whole new adventure of our little eater. Guess his stomach is full, 'cause there's nothing much to eat here, only collecting points. This is much like some Indiana Jones adventure, only your little...
---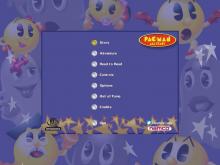 Pac-Man All-Stars 2002
In the right hands, the concept of multiplayer Pac-Man could make a great game. Unfortunately, Pac-Man All-Stars isn't it. The worst of the various Pac-Man remakes up to this point, the game falters by straying too far from the original formula, and also lacks the necessary innovation to make up...
---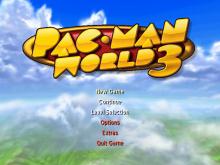 Pac-Man World 3 2005
Pac-Man returns to the platforming challenges of Pac World in this third 3D adventure, which allies the dot-munching master with a couple of his oldest rivals. A misguided mastermind named Erwin believes he's found a way to enter the Spectral Realm at will, but his machine is tearing at the...
---