Arcade action Games #39
Search a Classic Game: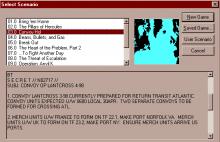 Harpoon Classic '97 1996
Harpoon Classic '97 is a revised version of traditional Harpoon Classic which is in turn, based on Larry Bond's original and very popular Harpoon board-game from 1980. The core gameplay is top-down (map and menu based) ultra-realistic strategic naval warfare wrapping around scenarios in 4 different theatres (North Atlantic,...
---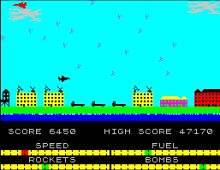 Harrier Attack 2002
Harrier Attack is a great PC remake of an 8-bit oldie of the same name, most popular on the Amstrad CPC platform since it was part of the free software bundled with the computer. You must take off from an aircraft carrier, dodge guided missiles fired at you from an...
---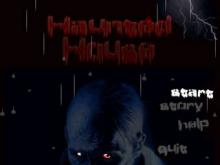 Haunted House 2004
Haunted House is a great fanmade remake of a classic Atari 2600 action game of the same name. Since I fondly remember playing this classic until the wee hours when I was young, this superb SVGA remake from danjo and Acoders couldn't make me happier. The gameplay is similar to...
---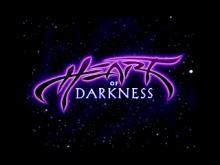 Heart of Darkness 1998
The search for a missing dog leads to an otherworldly adventure in Interplay's Heart of Darkness. Help a boy named Andy rescue his pilfered pooch, Whisky, by navigating a surreal land ruled by the Master of Darkness. Viewed from a horizontal perspective, the game involves confronting shadow-like enemies and solving...
---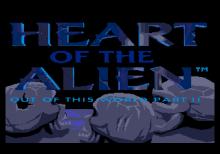 Heart of The Alien 1994
Out of this World 2 resumes where the first game left off with our hero being helped away by his mysterious friend on the back of a giant red dragon. Now you take on the role of the mysterious creature as he returns to his hometown and recalls the previous...
---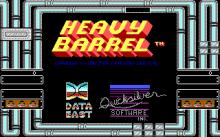 Heavy Barrel 1989
Heavy Barrel is a shooter with a top-down view similar to Commando and Ikari Warriors. Terrorists have seized the underground control complex of a nuclear missile site. It is up to the player to infiltrate the installation and eliminate the leader of the terrorist army before they can launch the...
---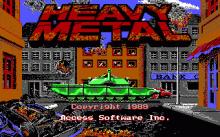 Heavy Metal 1989
This multi-genre military action game puts player in the seat of tactical commander of mechanized forces. Starting as Cadet, you'll raise your career from the rookie, when you should perform actions by yourself in different vehicles, to the ultimate elite, when you should act as a Tactical genius. There are...
---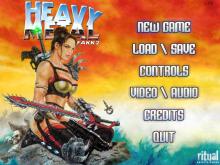 Heavy Metal: FAKK2 2000
Watch out Lara Croft! A new female heroine of impossible strength and figure, Julie Strain, has entered the 3D video game world and this time the fate of an entire planet is at stake. Heavy Metal F.A.K.K. 2 takes place 30 years after the animated film of the same name and...
---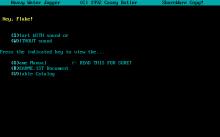 Heavy Water Jogger 1992
One day, Fred Fluke, owner of Three-Miles-Inland nuclear plant arrives at work to find that one of the plant's senior technicians, fed up with being paid minimum wage, has finally snapped and set the nuclear reactor to self-destruct. Fluke has only 30 minutes to make it to the control room...
---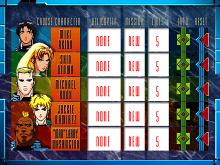 Helicops 1997
Helicops is an action-oriented, helicopter combat, flight simulation game from 7th Level. It is the year 2015. Your job is to protect NeoTokyo from the International Crime Syndicate called Nemesys which is led by Maxwell Giger. You are a member of the Helicops, an undercover task force established for this...
---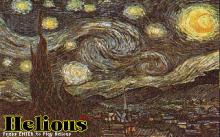 Helious 1993
Helious is a game where you must maneuver a balloon through levels without popping it. As you maneuver the balloon, air is released and if too much air is released, you also lose, adding some strategy to the game. As the levels progress, the levels get various dangers added such as...
---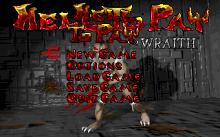 Hell to Pay 1996
Hell to Pay is an unofficial commercial add-on for DOOM II, which replaces all 32 original levels and features new music, textures and graphics. A new plot changes the demons from Hell into an alien race from the planet Hell that attack and conquer the Earth, forcing its inhabitants into...
---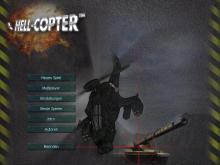 Hell-Copter 1998
The PC has been home to a few arcade helicopter sims in the past. Yet Nuclear Strike still sticks out the most in my mind. Due to Nuclear Strike's amazing graphical engine, the game won the hearts of many diehard shooter fans including myself. To dethrone the current champ you...
---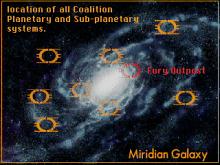 Hellbender 1996
In this sequel to Microsoft Fury, you must once again stop the Bion threat against the Coalition of Independent Planets. After the Bion fortress was defeated on planet Fury, the resulting explosion brought about new opportunities throughout the galaxy. Wormholes were created that bridged the gap between planets and allowed...
---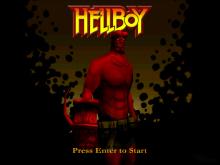 Hellboy: Asylum Seeker 2000
Here he comes, the one and only - Hellboy! Ah, don't get all enthusiastic and start thinking this is some mind-breaking comic-like adventure game. You'll probably spend a single evening on walking through this one. The game is, as you might already know, a conversion of Mike Mignola's Dark Horse...
---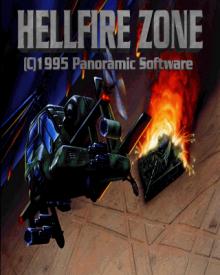 Hellfire Zone 1995
As a pilot of an Apache Helicopter you have to fly through enemy terrain and save captured F-14 pilots. A wide range of enemies like tanks, soldiers, and air units such as airfighters and heavy-armed choppers will try to stop you. Armed with chainguns and missiles, destroy enemy strongholds to...
---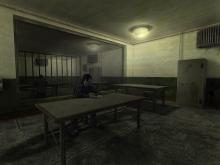 Hellforces 2004

---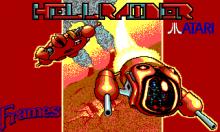 Hellraider 1989
You are a commander of HMS Raider, on a daring privateer raid into the extremities of the planet Hell. Your mission is to collect diamonds from this hellish planet. Fly around, collect diamonds and shoot all incoming enemies. Only your HMS Raider can collect diamonds. There are four fighters inside...
---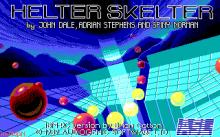 Helter Skelter 1989
Marble Madness meets pinball. Ball rolling game with a simple goal: Move the ball to hit moving targets within time limit to win the level. On the higher levels feature hazards and bonus items, and you can score some big points if you hit them in the right sequence. Most...
---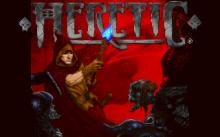 Heretic 1994
Heretic is a game lost in the glut of first person shooters that flooded the video game market in the early 1990s. It looks and feels like Doom, and its lack of originality probably prevented it from becoming the next big thing in video gaming. The action in Heretic is sometimes...
---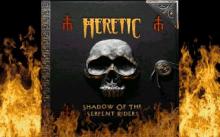 Heretic: Shadow of the Serpent Riders 1996
Heretic: Shadow of the Serpent Riders is the expanded version of the original Heretic retail release with the addition of two new episodes. This gives Heretic: Shadow of the Serpent Riders a total of five episodes compared to the original Heretic's three episodes (and a single episode for the shareware...
---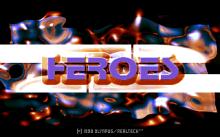 Heroes (1995) 1995
Heroes is an excellent Nibbles clone coded by RealTech, a demo group. Like Nibbles, your goal in the game is to maneuver a small vehicle around the arena, while collecting power-ups and avoiding obstacles, your opponents' trails, and your own trail. One or two players can play the game. Heroes...
---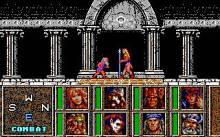 Heroes of the Lance 1989
Set in the Dragonlance world of Krynn, Heroes of the Lance has you guiding a party of eight adventurers in a quest to find the Disks of Mishakal deep within the underground ruins of Xak Tsaroth. Instead of controlling the entire party's actions at once, you guide one character at...
---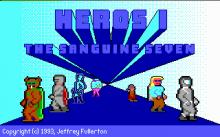 Heroes: The Sanguine Seven 1993
A jail break has occurred in the city of Megatropolis and five evil supervillains have escaped. The city's last resort is to summon a team of superheroes, each with their own strengths, weaknesses, and special abilities. The gameplay is similar to the Apogee EGA titles, like Duke Nukem and Cosmo's...
---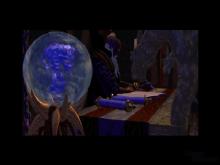 Hexen 2 1997
In Hexen II, players choose from one of four character classes (Necromancer, Assassin, Crusader, and Paladin) and begin their quest to destroy Eidolon, the lone survivor from the original Hexen. Four different lands are broken into many sublevels, each of which contain a member of the Four Horsemen, who must...
---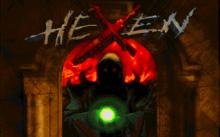 Hexen: Beyond Heretic 1995
The sequel to Heretic continues the first-person fantasy combat that distinguished its predecessor. Instead of guiding a lone protagonist, you can now choose from three distinct characters: a fighter, cleric, or mage. Each character possesses special abilities and is individually rated in four attributes: speed, armor, magic, and strength. Characters...
---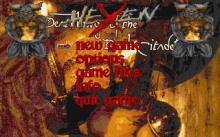 Hexen: Deathkings of the Dark Citadel 1996
Deathkings of the Dark Citadel is the official expansion pack to 1996's first-person fantasy game, Hexen, adding 20 single-player levels spread across three new hubs: Ruined Village, Blight, and Constable's Gate. Each hub features multiple levels that can be explored in any order, with the goal being to unlock the...
---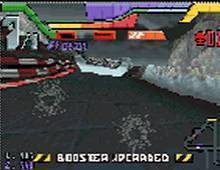 Hi Octane 1995
Developers at Bullfrog, the development house responsible for such titles as Dungeon Keeper, Magic Carpet, and Theme Hospital, are the people behind Hi-Octane, a high-speed racer set in a desolate vision of the future. Two modes of play are offered, Single Race and Championship, the latter taking players through a...
---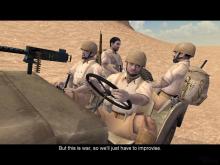 Hidden & Dangerous 2 2003
Hidden & Dangerous 2 is the stand-alone sequel to the 1999 original Hidden & Dangerous, which was extremely popular in Europe as well as in the United States. This episode puts players in the role of Lieutenant Gary Bristol, who became a member of the British Special Operation Section at...
---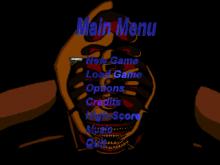 Hidden Below, The 1994
The Hidden Below ("THB") involves finding a large army of evil aliens under a factory, and sending them back to where they came from. The custom built engine used for the game, the "VR-6" engine, can be described as a hybrid of the "Wolf3D" and "Doom" engines, in some ways...
---