Arcade action Games #47
Search a Classic Game: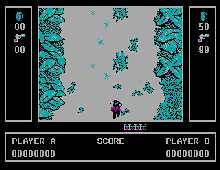 Ikari Warriors 1987
Originating in the arcades, Ikari Warriors is a vertically scrolling action game. One or two players fight their way through a variety of terrain, such as jungles, rivers, and ruins. Along the way different weapons can be found, including machine guns, grenades, and rocket launchers. ...
---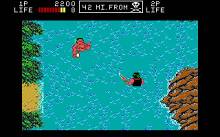 Ikari Warriors 3 1990
The presidential candidate's daughter has been kidnapped! It is your job to get past enemy lines and rescue her. This is the third game in the Ikari Warriors series, and features similar arcade/action gameplay. The screen is a top down view which scrolls vertically, with numerous bad guys to defeat....
---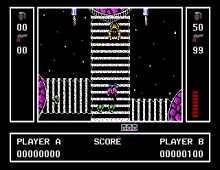 Ikari Warriors II: Victory Road 1988
Heavy on the action, Ikari Warriors became a favorite both in the arcades and on home consoles. To fuel that frenzy, SNK and Tradewest teamed up again for a sequel, Victory Road, released later that same year. This time, the Ikari Warriors take on more cosmic foes, battling rock-headed beasts,...
---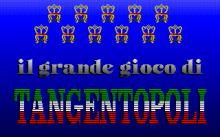 Il grande gioco di Tangentopoli 1993
Il grande gioco di Tangentopoli (The great game of Bribesville) is an Italian game influenced by the great scandal of "Mani pulite", where many politicians were arrested and some major parties disappeared. There are two type of levels. In the first you need to shoot some political leaders with small flags,...
---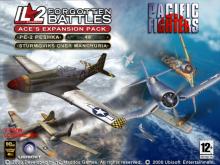 IL-2 Sturmovik: 1946 2006
IL-2 Sturmovik: 1946 is a collection of all previously released titles and add-ons in the series as well as three additional expansion packs: IL-2 Sturmovik: Pe-2, Sturmoviks Over Manchuria, and 46. The flight sim now boasts over 300 controllable aircraft as well as additional campaigns and online maps. Historical planes...
---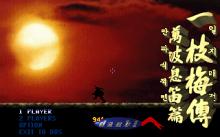 Iljimae-jeon: Manpa Sikjeok-pyeon 1994
Manpa Sikjeok-pyeon is based on the Chinese Ming Dynasty story of Yi Zhi Mei ("Iljimae" in Korean), a mysterious thief who steals from the rich to give to the poor. The story involves the search for a magic bamboo flute that alone can put an end to wars. The material,...
---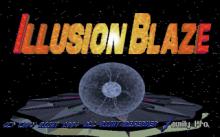 Illusion Blaze 1994
Illusion Blaze is a Korean-made sci-fi horizontally-scrolling shoot-em-up. The player controls either of the two available spacecraft that must traverse hostile areas, dealing with regular enemies and bosses on the way. Power-ups include weapon upgrades, protective shields, and weapon-switching orbs. Like in Thunder Force IV, there are four types of...
---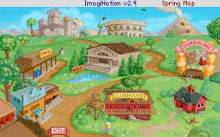 ImagiNation Network, The 1991
Let's talk about a very iconic game. The game I am talking about is INN (The ImagiNation Network), an online game that was massively popular during the 1990's. It was originally named TSN (The Sierra Network) but when AT&T took it over, the name was changed to INN. Then in...
---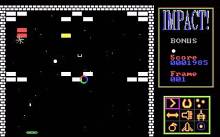 Impact 1988
Pretty similar to the legendary Arkanoid game and just as fun. Break the bricks with a small ball, collect letters to get bonuses and do that through hundreds of levels. ...
---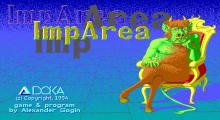 ImpArea 1994
In this arcade game you visit ImpArea, an area occupied by small imps running and jumping all around in random and continuous way. They are very busy with transportation of the souls of sinners. Your task is to free with your magic glass as many lost souls as possible...
---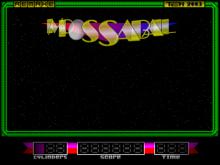 Impossaball 2003
A worthy third-place winner in the first Remakes Competition at remakes.org, Impossaball is a great PC remake of a classic Spectrum/Amstrad game of the same name, originally released way back in 1987 by Hewson and designed by John Phillips, the brains behind Nebulus as well. In Impossaball, you control a...
---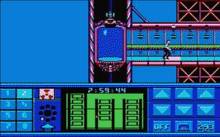 Impossible Mission 2 1988
You have 8 hours to prevent Elvin, a psychotic genius, from destroying the world in this sequel to Impossible Mission. Enter Elvin's tower fortress, avoid his robots, assemble security combinations for each tower, recover musical sequences and tie them together into a full melody to reach Elvin's central control room. ...
---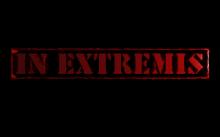 In Extremis 1993
In Extremis is a science-fiction First Person Shooter (FPS) in which you play as a crashed space pilot stranded aboard a derelict vessel. To escape, you must collect key cards and insert them into terminals. Valid cards will give you a code for the current level. That code will grant...
---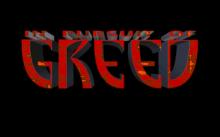 In Pursuit of Greed 1995
It is the year 15432, and criminal organizations are flourishing. Scavenging has become increasing profitable, since the criminal elite is willing to pay big money for their shady undertakings. A mysterious group known as A.V.C. contacts the acquisition squad Red Hunter to perform missions for them in particularly dangerous environments....
---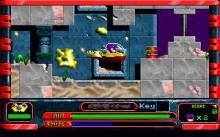 In Search of Dr. Riptide 1994
As a naval agent your job is to find the secret undersea laboratory of evil scientist, Dr. Riptide and give an end to its destructive effects in this side scrolling arcade action. In your explorations of the underwater caverns, your main vehicle is a submarine. You can also use a...
---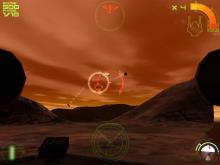 Incoming 1998
Incoming is an excellent 3D shooter from Rage Software. True to Rage's reputation as a leading action game developer, Incoming does not disappoint. Beautiful graphics, intense action, and a wide variety of locales, player-controlled vehicles, and enemies make Incoming one of the best shooters ever made. The plot is the...
---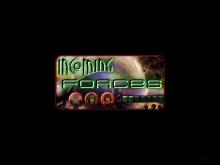 Incoming Forces 2002
In 1998's Incoming, players fought to save the Earth from invading forces. Now, in this follow up from Rage Software, humanity is on a crusade to cleanse the universe of alien races -- but you're not part of the armada. Instead, players must stop the human invasion of their home...
---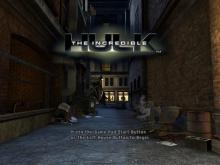 Incredible Hulk, The 2008
Marvel's gamma-grown, green gargantuan crashes onto PC with Sega's The Incredible Hulk. You control the stalwart superhero through a free-roaming Manhattan as he battles the U.S. military, the scientist-led Enclave, and the supervillain group known as the U-Foes. The action takes place from a third-person perspective as the Hulk bashes...
---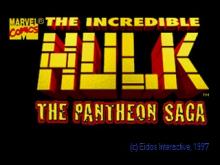 Incredible Hulk, The: The Pantheon Saga 1997
The Incredible Hulk is an isometric 3D action game. The popular Marvel comic book hero The Hulk returns to the PC, Playstation and Saturn systems to battle tons of lowly enemies and the occasional monstrous super-villain. When the lawful Pantheon society of superheroes kidnaps the green giant, he joins forces with...
---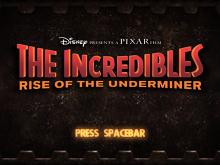 Incredibles, The: Rise of the Underminer 2005
An action-adventure game designed to continue the story of the 2004 feature film, the comprehensively credentialed Disney Presents a Pixar Film: The Incredibles -- Rise of the Underminer allows players to take the role of Mr. Incredible or Frozone, in a battle against the Underminer and his aggressive robot minions....
---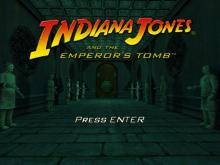 Indiana Jones and the Emperor's Tomb 2003
Globetrotting archaeologist Indiana Jones embarks on another video game adventure with Indiana Jones and the Emperor's Tomb. Unlike the previous Indiana Jones and the Infernal Machine, this game is designed to be more action-oriented, with hand-to-hand combat against martial artists and Nazis throughout the streets of Hong Kong and 1935...
---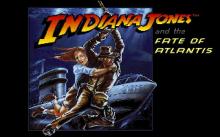 Indiana Jones and The Fate of Atlantis: The Action Game 1992
Being an action title, the game starts off where Indy is about to have an excuse to use his trusty whip: in Monte Carlo, after he recruited headstrong former student Sophie to his aid and determined the location of ancient discs needed to open the door to the lost city...
---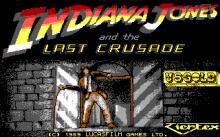 Indiana Jones and The Last Crusade - The Action Game 1989
As in the movie (and the more famous graphic adventure), your task is to find the Holy Grail. Before this can be done you must find the Cross of Coronado, a shield and a diary. This makes for a four-level arcade adventure combining climbs, exploration (with several routes through each...
---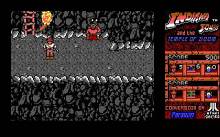 Indiana Jones and the Temple of Doom 1989
The computer versions of Indiana Jones and the Temple of Doom are conversions of the Atari arcade game based on the second movie in the series. As Indy you must complete several cycles of the following 3 types of levels: Mine level: Whip your way through a mine in order...
---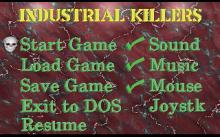 Industrial Killers 1995
Industrial Killers by Pie in the Sky software is just a copy from other first person shoot-them games and was made as a demo to show what their Game Creation System (GCS) software could make. 3D graphics, sound effects and excellent gameplay are present and best of all it's absolutely...
---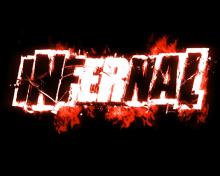 Infernal 2007
Infernal is a third-person shooter starring an intelligence agent who is part human, part demon. Ryan Lennox is as adept at hand-to-hand combat as he is with weapons, but whenever he needs a little something extra, something with a little pizzazz, he can tap into the soulless spirit inside to...
---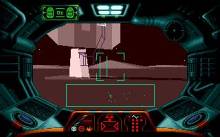 Infestation 1990
The Alpha 2 research colony on Xelos has been invaded by aliens, wiping out the crew and laying 167 of their eggs, all waiting to hatch into a lethal alien infestation. Superhero Kal Solar is the only one who can prevent a catastrophe, and that's where you come in. The game...
---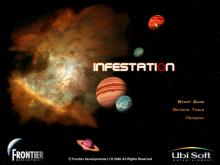 Infestation (2000) 2000
Infestation is a fun and diverse 3D ground combat game that features Transformers-style futuristic vehicle that can be transformed into five different shapes. In a mundane shoot-the-aliens plot, you pilot an experimental vehicle called ACAM, which can turn into aircraft, hovercraft, and other vehicles. The gameplay is not much more...
---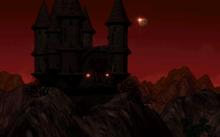 Inner Worlds 1996
Inner Worlds is a side-scrolling fantasy action game in which you play the role of a woman named Nikita who happens to be a werewolf. The game consists of three episodes (the first was distributed as shareware, you had to buy the full game to play the other three). In the...
---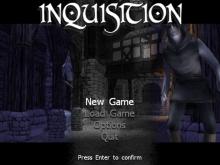 Inquisition 2002
Set in the 14th century, as terrible plague besets the land, this 3D action-adventure casts players in the role of Matthew, a sly but unfortunate thief who begins his exploits in a Paris jail, after being captured in a botched burglary attempt. A fellow inmate has been beaten to the...
---