Arcade action Games #78
Search a Classic Game: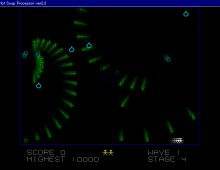 Runner 2002
Runner is a fun freeware arcade game from Japan. Your objective as a stick-man "Runner" is to destroy all enemies on the level to proceed to the next. The graphics are sparse, but the gameplay is excellent. The best thing about the game is the numerous types of enemies, each...
---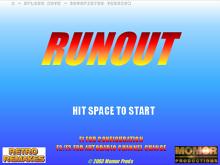 RunOut 2003
RunOut is an old-fashionned arcade racing car game. It's a remake of Outrun. You drive your Testarossa through a dense traffic in a unique goal: win the race. ...
---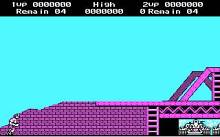 Rush 'n Attack 1989
Depending on which title you use, and how you interpret it, this game is about a guy who a) rushes in before attacking b) attacks Russians (this was the mid-80s, when the US helped bin Laden do the same), or c) wears a rather goofy hat. One way or another,...
---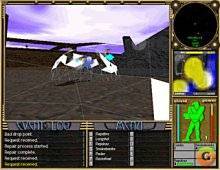 S.C.A.R.A.B. (a.k.a. SCARAB) 1997
S.C.A.R.A.B. is an innovative mix of shooter and strategy genres that sadly received too little attention than it deserves. A spiritual descendant of Simutronic's excellent but also underrated CyberStrike, S.C.A.R.A.B. is essentially a giant robot action game, similar to MechWarrior, that offers a unique and refreshing blend of non-action elements...
---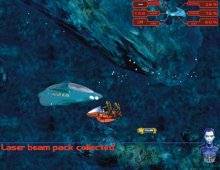 S.T.O.R.M. 1996
Year is 2055, energetic resources are nearly depleted. The B.A.E.R. (Bureau of Advanced Energetic Resources) had discovered the first deposit of praxillium, a new fissile element, more powerful than uranium, and not producing any nuclear Waste. After an explosion, the mining site remains silent, so the B.A.E.R. send...
---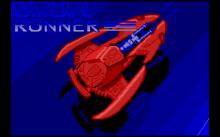 S.T.U.N. Runner 1990
Based on the 1989 Atari Games (not to be confused with Atari Corporation, producers of the Lynx) coin-op by Ed Rotberg. It's 2492 and you must pilot your Sub-Terranean Underground Network (S.T.U.N.) craft at speeds over 900 miles per hour through a series of courses to retain your title as...
---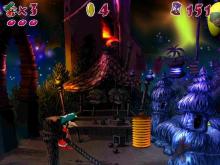 Saban's Iznogoud 1997
You are the Grand Vizier Iznogoud, whose one and only aim is to depose the Caliph of Baghdad and become Caliph in his place. To do this, you must face many challenges and enemies in your path. You control Iznogoud in a very colorful platform environment, moving, jumping, dodging and...
---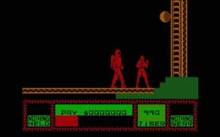 Saboteur 2 1987
The ninja hero of the original Saboteur game has been killed, and his sister Nina is out to avenge this injustice. She has an array of kung-fu moves on offer, and must put them to use through 700 screens of action. The game design is very similar to the original,...
---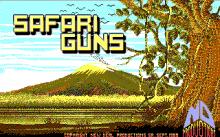 Safari Guns 1989
You are on safari to make a photo report to save the local animal world from extinction. How the game works is simple. Animals will move into the screen and, after some time, leave the screen. Meanwhile you must photograph them. Besides the animals, there also poachers, which have to be shot...
---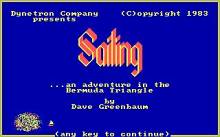 Sailing: An Adventure in The Bermuda Triangle 1983
Sailing: An Adventure in The Bermuda Triangle is a decent but primitive action/sport hybrid from Dynetron, released way back in 1983. Your objective: finish sailing 3 legs around the Bermuda Triangle, rescuing stranded swimmers and rafters along the way to score as high as possible. You do all this while...
---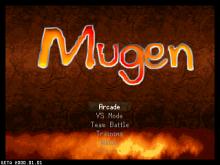 Samurai Shodown VS. MUGEN 2001
Samural Shodown VS MUGEN A competent fanmade fighting game based on characters from SNK's hit Samurai Shodown series (a.k.a. Samurai Spirit in the West), coded using the versatile M.U.G.E.N. fighting games engine. Although the game is very competently coded, with excellent character animations and music, it doesn't really add anything...
---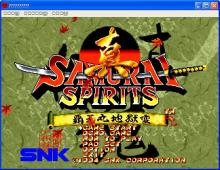 Samurai Spirit 2 (a.k.a. Samurai Showdown 2) 1996
I remember the trips to the local department store to play the arcade version of Samurai Shodown 2 and this PC version is nearly a perfect translation. You don't even have to install anything on your computer to play the game if you have DirectX. All the same characters, their...
---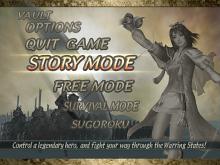 Samurai Warriors 2 2008

---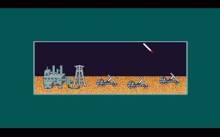 Sand Storm 1993
This game, set during the Gulf War, features a series of twenty missions in various Middle East locations. There are three mission types: Scud Defense, Jet Defense and Tomahawk Offensive. The defense-type missions are reminiscent of Missile Command -- jets and missiles appear on the screen, and the...
---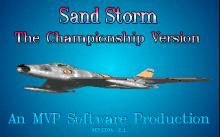 Sand Storm: The Championship Version 1992
Sand Storm: The Championship Version is an alternate version of the original Sand Storm. People who registered the shareware version of the original game had a choice to buy an expanded version of the game for an extra fee. The Championship Version not only includes the original Scuds, Jets and Tomahawk...
---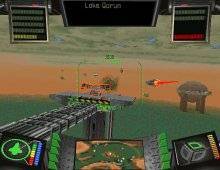 SandWarriors 1996
This is an arcade sci/fi flight game similar in style to "Inca" series, but with an ancient Egyptian setting (like Stargate). The story goes as such, in the year 6225 B.C. on the far flung, sand covered planet of Tawy, a high-tech civil war is taking place. Over many generations...
---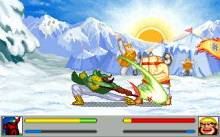 Sango Fighter 1 (a.k.a. Fighter in China 1) 1993
Sango Fighter is a versus fighting game set in the Three Kingdoms era in China. The player can choose between five different characters from the time period, and fight other characters in either a one-on-one combat or a story mode. The story is loosely based on real historical events of...
---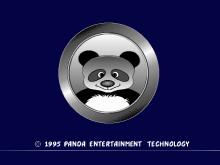 Sango Fighter 2 (a.k.a. Fighter in China 2) 1995
Sango Fighter 2 is a follow-up to Sango Fighter. Like the previous game, it is a versus fighting game set in the Three Kingdoms era in China. The game features sixteen heroes from the Three Kingdoms period. The gameplay is divided into three modes: Conquer China, Warriors Battle, and Two-Player...
---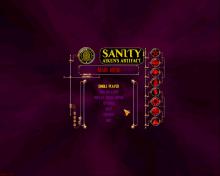 Sanity: Aiken's Artifact 2000
In Sanity: Aiken's Artifact, a psychic adventure, Ice T stars as an officer of the law. It's a journey fueled by the world's most powerful weapon -- the human brain. Using an overhead view and a myriad of psychic powers, you guide Agent Cain through an intriguing story of world...
---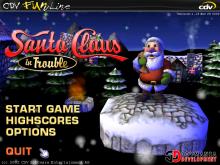 Santa Claus in Trouble 2002
Ah, the holidays. A time to relax, a time to be with friends and family, and to fill your heart with good cheer. And during Christmas time, nothing can be more relaxing than sitting back in your computer chair and playing a good looking, fun, addicting game. It's even better...
---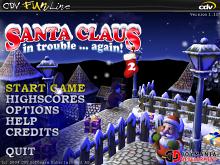 Santa Claus in Trouble ... again 2004
Christmas is just round the corner with its usual load of shopping anxiety, family dinners and lots of work for poor old Santa. Dressed in traditional red, the nice, bearded old man must collect all the Christmas gifts he finds on his way. However, it will not be that easy. You...
---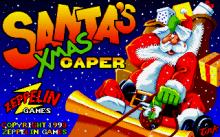 Santa's Xmas Caper 1993
Despite being published by the same company and sharing the same title, Santa's Xmas Caper on the Amiga is different from its 8-bit cousins. While riding on his slide, Santa loses all his pressies. The gifts scattered all across the country, Santa must traverse multiple-scrolling platform-levels collecting them back. When they...
---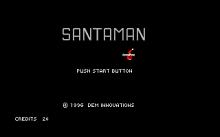 Santaman 1996
Santaman is a great freeware platformer that deserves to be much better known. The plot: "... The year is unknown. A factory has being used by a gang mutants for a long time and people say strange things are going on there. When Santaman heard about this, he decided to...
---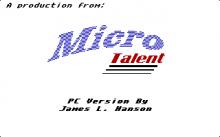 Sarge 1989
Sarge is a top-down shooter. The goal is to stop the invading terrorists by controlling a tank and a helicopter. All enemy forces must be destroyed in each level. Two-player mode facilitates gameplay by adding two more units on the battlefield. ...
---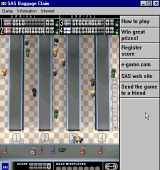 SAS Baggage Claim 2000
Another cool promotional gem from prolific developer E-Game, this time sponsored by SAS, premier Scandinavian airline. True to its sponsor's nature of business, SAS Baggage Claim puts you in the role of baggage claim clerk at a nondescript Scandinavian airport. Planes from 4 Scandinavian countries have arrived, and conveyor belts...
---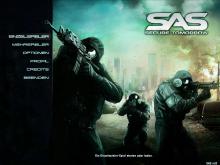 SAS: Secure Tomorrow 2008
The world's most dangerous and organized terrorists have broken their leader out of a maximum security prison, and it's up to gamers to hunt them down before it's too late. SAS: Secure Tomorrow finds players chasing the enemy from the halls of a riotous prison, to a London financial center,...
---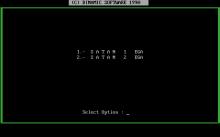 Satan 1990
Three magic scrolls must be found in the first part of the scrolling hack 'n' slash game, before you can make the journey to defeat your foes and rescue the other wizards in the second part. As with so many Dinamic games, the two parts are loaded separately, but the...
---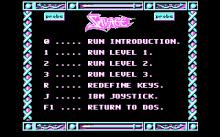 Savage 1988
Savage contains three different parts, each with its own style. You can play all three, but to get more than one life on levels 2 or 3, you must first input the code earned on completing the previous level. You play Savage, a muscular warrior who was imprisoned in a castle....
---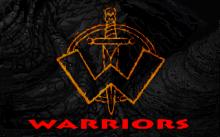 Savage Warriors 1995
Until recently, if you had asked me what were the best fighting games on the PC, I would have replied without hesitation: Mortal Kombat II and Super Street Fighter II Turbo. Although they are very different in their production, they both offer a great gameplay and good graphics which is...
---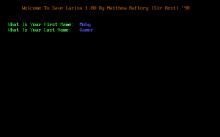 Save Larisa 1998
Larisa Oleynik (teen actress from The Secret World of Alex Mack) has gotten herself trapped in a hellish ASCII chemical factory, alternatingly filled with gapped walls and seven rooms between them containing moving spikes. As dashing Hunter Reeves (character from the same show, played by Will Estes), it is...
---