Arcade action Games #37
Search a Classic Game: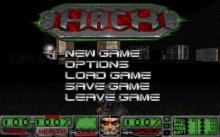 HacX 1997
HacX is a commercial add-on for Doom II. The gameplay is mostly the same - you run through levels, kill monsters and search for a keycard from time to time. The game contains completely new sprites and maps and uses the Doom engine. There are some new features, like destructible...
---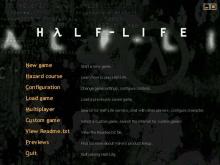 Half-Life 1998
Valve obviously spent a lot of time researching to see what the other first person shooter games have done in the past. They apparently took note that almost every single game in this genre is set up the exact same way -- go from level to level, pick up the...
---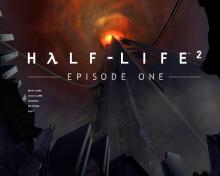 Half-Life 2: Episode One 2006
Half-Life 2: Episode One continues the single-player story from the critically acclaimed Half-Life 2. Players slip on the battered spectacles of Dr. Gordon Freeman to engage in more alien and mutant battles from within the decaying walls of City 17. The expansion pack also focuses on freedom fighter Alyx Vance...
---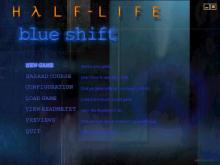 Half-Life: Blue Shift 2001
Gearbox Software follows their commercially successful Half-Life: Opposing Force with a "complete expansion set" that includes not only the Opposing Force game and the Half-Life HD pack, but an additional two episodes. The 3D-accelerated High Definition pack upgrades weapons and characters in the original Half-Life as well as the new...
---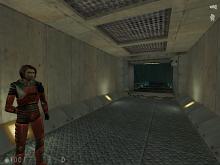 Half-Life: Decay 2001

---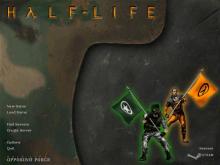 Half-Life: Opposing Force 1999
An entirely new episode for the Half-Life series, Half-Life: Opposing Force returns you to the Black Mesa Research Facility, where an experiment has gone completely wrong. In Half-Life, you were Gordon Freeman, a scientist struggling to escape the horrific facility. In Half-Life: Opposing Force, you play the other side: Cpl. Adrian...
---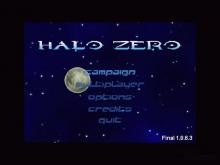 Halo Zero 2005
Halo Zero is a fan made 2D tribute to the hugely popular Xbox series. Take control once again of Master Chief and battle against the Covenant invaders. If the generic sci-fi story of the original Halo games was obscured by their ambition and scale compared to older shooters, it certainly isn't...
---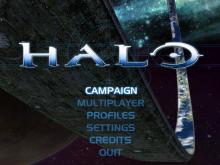 Halo: Combat Evolved 2003
Halo is a futuristic first-person shooter that casts you in the role of a genetically enhanced super-soldier known only by his rank, Master Chief. The game includes a ten-level campaign playable on four difficulty settings and three multiplayer options: two-player cooperative, four-player competitive via split-screen display, and four-player competitive via...
---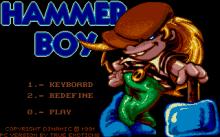 Hammer Boy 1991
Do you still remember those fun old games, with no plot, where you simply wanted to set the high score? Well Hammer Boy is a game just like that. You're a boy with a hammer (I bet you'd never guess that one) and your task is to protect the flag!...
---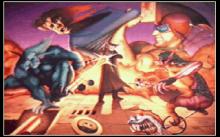 Hammer-Head 1992
Hammer-Head is a horizontal-scrolling platform game. We take the role of Top, a secret agent, and we must to advance around the levels striking our enemies with the head.During the development of the phases we will be able to take a number of items, that on having finished every level...
---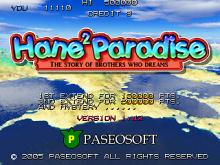 HaneHane Paradise 2005
HaneHane Paradise is yet another insanely-difficult-but-fun freeware action game from Japan. Derek Yu (of Blackeye Software fame) says it all in his mini-review at TIGSource: "My God, I have never known frustration like this. HaneHane Paradise is like a piece of delicious toffee that has a razorblade in it. On...
---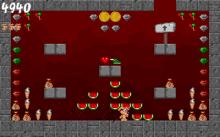 HappyLand Adventures 2000
HappyLand is a side scrolling platform jumping game that requires you to gather and lead happyland animals to the happyzones. You play a dog that receives instructions from various old men throughout the game. Once you've lead enough animals to the happyzone, the level door opens and you can proceed...
---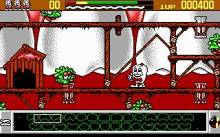 Harald Hardtand 1992
Harald Hardtooth is a tooth with a face, arms, legs and a bowtie, armed with a tube of toothpaste. He must use this toothpaste to shoot all manner of bacteria enough times to kill (erode?) them. The levels are made up of a sequence of platforms, which run across most...
---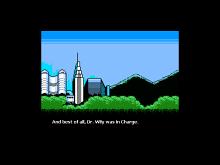 Hard Hat 2: War Ensemble 2004
Hard Hat and Hard Hat 2 are excellent 2D platformers based on robot from CAPCOM's popular Mega Man (Rockman in Asia) franchise. In the author's words, "...the game is a single player game where you play as a Met[, an enemy robot] in the NES Classic Mega Man. Hard Hat...
---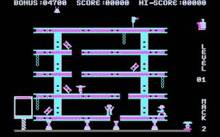 Hard Hat Mack 1984
Finish building the high-rise while avoiding falling screws, vandals, and the building inspectors. ...
---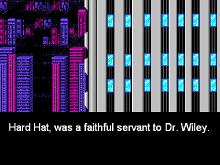 Hard Hat: The Rebellion 2003
Hard Hat and Hard Hat 2 are excellent 2D platformers based on robot from CAPCOM's popular Mega Man (Rockman in Asia) franchise. In the author's words, "...the game is a single player game where you play as a Met[, an enemy robot] in the NES Classic Mega Man. Hard Hat...
---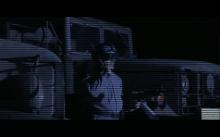 Hardline 1997
Featuring more than two hours of full motion video, Hardline, a futuristic glimpse of a world in chaos due to the psychic influence of humanoid extra-terrestrials known as "The Sect," straddles the line between shooter and adventure. The former serves as the core action element, while the cut-scenes interspersed between...
---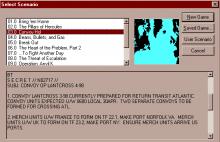 Harpoon Classic '97 1996
The Cold War is at its peak. The vast naval and air armadas of the Soviet Union and the United States are poised for action. And in Harpoon '97 Classic, you are the supreme commander. Airfields, recon flights, submarines, battle groups, and more are at your disposal. You devise the...
---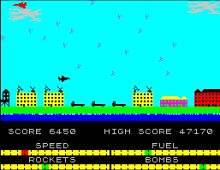 Harrier Attack 2002
Harrier Attack is a great PC remake of an 8-bit oldie of the same name, most popular on the Amstrad CPC platform since it was part of the free software bundled with the computer. You must take off from an aircraft carrier, dodge guided missiles fired at you from an...
---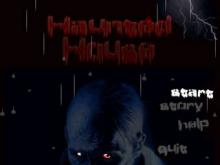 Haunted House 2004
Haunted House is a great fanmade remake of a classic Atari 2600 action game of the same name. Since I fondly remember playing this classic until the wee hours when I was young, this superb SVGA remake from danjo and Acoders couldn't make me happier. The gameplay is similar to...
---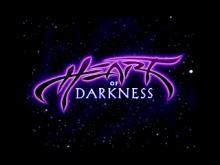 Heart of Darkness 1998
The search for a missing dog leads to an otherworldly adventure in Interplay's Heart of Darkness. Help a boy named Andy rescue his pilfered pooch, Whisky, by navigating a surreal land ruled by the Master of Darkness. Viewed from a horizontal perspective, the game involves confronting shadow-like enemies and solving...
---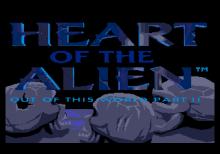 Heart of The Alien 1994
Out of this World 2 resumes where the first game left off with our hero being helped away by his mysterious friend on the back of a giant red dragon. Now you take on the role of the mysterious creature as he returns to his hometown and recalls the previous...
---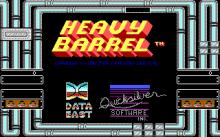 Heavy Barrel 1989
Heavy Barrel is a shooter with a top-down view similar to Commando and Ikari Warriors. Terrorists have seized the underground control complex of a nuclear missile site. It is up to the player to infiltrate the installation and eliminate the leader of the terrorist army before they can launch the...
---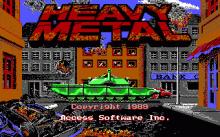 Heavy Metal 1989
This multi-genre military action game puts player in the seat of tactical commander of mechanized forces. Starting as Cadet, you'll raise your career from the rookie, when you should perform actions by yourself in different vehicles, to the ultimate elite, when you should act as a Tactical genius. There are...
---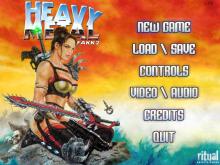 Heavy Metal: FAKK2 2000
Watch out Lara Croft! A new female heroine of impossible strength and figure, Julie Strain, has entered the 3D video game world and this time the fate of an entire planet is at stake. Heavy Metal F.A.K.K. 2 takes place 30 years after the animated film of the same name and...
---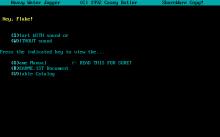 Heavy Water Jogger 1992
One day, Fred Fluke, owner of Three-Miles-Inland nuclear plant arrives at work to find that one of the plant's senior technicians, fed up with being paid minimum wage, has finally snapped and set the nuclear reactor to self-destruct. Fluke has only 30 minutes to make it to the control room...
---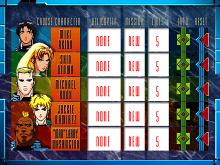 Helicops 1997
Helicops is an action-oriented, helicopter combat, flight simulation game from 7th Level. It is the year 2015. Your job is to protect NeoTokyo from the International Crime Syndicate called Nemesys which is led by Maxwell Giger. You are a member of the Helicops, an undercover task force established for this...
---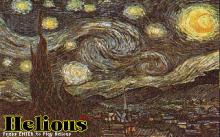 Helious 1993
Helious is a game where you must maneuver a balloon through levels without popping it. As you maneuver the balloon, air is released and if too much air is released, you also lose, adding some strategy to the game. As the levels progress, the levels get various dangers added such as...
---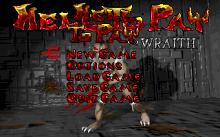 Hell to Pay 1996
Hell to Pay is an unofficial commercial add-on for DOOM II, which replaces all 32 original levels and features new music, textures and graphics. A new plot changes the demons from Hell into an alien race from the planet Hell that attack and conquer the Earth, forcing its inhabitants into...
---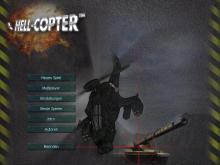 Hell-Copter 1998
The PC has been home to a few arcade helicopter sims in the past. Yet Nuclear Strike still sticks out the most in my mind. Due to Nuclear Strike's amazing graphical engine, the game won the hearts of many diehard shooter fans including myself. To dethrone the current champ you...
---