Arcade action Games #37
Search a Classic Game: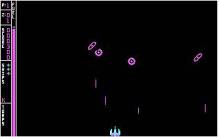 Fleet Sweep 1983
Fleet Sweep is a space shoot'em-up. There are eight different aliens, each with a different attack pattern. When you clear the screen you move to the next zone, 10 zones is called a fleet. After each fleet the game gets more difficult. In the first zones you face four of the...
---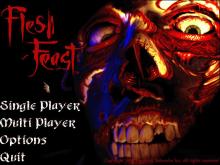 Flesh Feast 1997
Flesh Feast is basically an inferior clone of Raven's Take No Prisoners, despite having better graphics. In this 3D action game, you play up to three different groups of people who are trapped on an island and can't get out. Naturally, the island is not a Malibu beach: there are...
---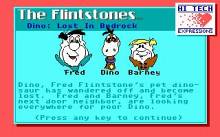 Flintstones, The: Dino Lost in Bedrock 1990
The Flintstones: Dino: Lost in Bedrock is a platform game based on the famous animated show. Fred Flintstone's pet dinosaur, Dino is, well, lost in the city of Bedrock. Fred Flintstone and Barney Rubble try to find him. The game is divided into several levels. You walk as either Fred...
---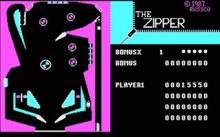 Flipper the Zipper 1987

---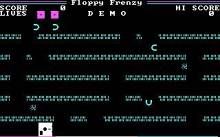 Floppy Frenzy 1982
Guide your floppy disk through a maze, being careful to avoid dust and magnets. Simple, fast and fun. ...
---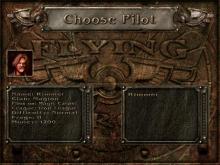 Flying Heroes 2000
Looking for an original flight combat game that offers brand new ideas? If so, you need look no further than Flying Heroes, a game that combines a fantasy storyline with flight combat. In the realm of Hesperia, war has been obliterated and replaced with the Global Hesperian Aerial Tournament to determine...
---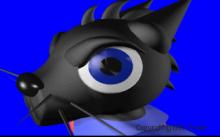 Flying Tigers 1994
Flying Tigers is a simple overhead shooter in the spirit of Raiden and Raptor. In the year 2047, a terrorist organization has developed technology that allowed them to travel back in past. They contacted the Axis powers in 1943 and started selling weapons to them in an attempt to conquer...
---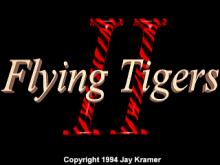 Flying Tigers 2 1994
Obviously a sequel to Flying Tigers, this game makes us the pilot of a hi-tech ship, known as "Flying Tiger". According to the story, you are fighting "techno terrorists" who have begun a sinister plot to destroy all the Flying Tigers. Whatever, let's just go shoot some planes! Similar to Raptor,...
---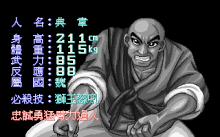 Fong Wan Tien Ha (a.k.a. Feng Yun Tian Xia) 1995
Like Panda Entertainment's Sango Fighter and Sango Fighter 2, Fong Wan Tien Ha is centered around China's Han Dynasty during the times of famous "three kingdoms" period popularized in KOEI's strategy games. Since the game is based on the same historical period, several of the characters featured in this game...
---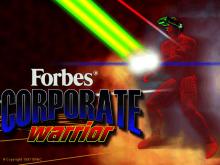 Forbes Corporate Warrior 1997
Forbes Corporate Warrior is a thoroughly average and repetitive FPS that is noteworthy only for a curious attempt to set the kill-everything-in-sight gameplay in the business world. Official blurbs already make it curious enough: "... Business is War! Cash is ammunition! The first ever, arcade style, blast 'em to bits,...
---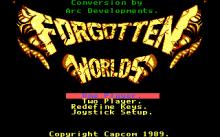 Forgotten Worlds 1991
Forgotten Worlds features two characters known as The Nameless Ones, who both look like Arnold Schwarzenegger, one even has a mohawk. It's their job to rid the planet of the attacking aliens. Guiding your character around the screen as they fly with jet-packs, guns on full auto, you control a...
---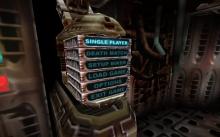 Forsaken 1998
With so many other clones of the 1994 masterpiece Descent to choose from, this reviewer wasn't initially expecting much from Forsaken, as most spinoffs seem to lack that initial zest of playing a style of game that has never been played before. However, this game ended up being a pleasant...
---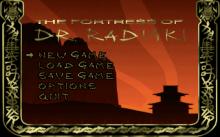 Fortress of Dr. Radiaki, The 1994
This is one of the tons of Doom clones that were released in 1994/1995. The story: Dr. Radiaki has created an army of genetically modified creatures, and wants to conquer the world. You have to go to his fortress and stop him. The main points that set it apart from...
---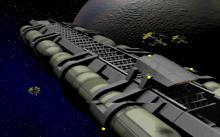 Fourth Generation, The 1997
The Fourth Generation is a decent side-scrolling shooter from Webfoot that looks good, plays good, but unfortunately is too repetitive to go up against the likes of Gradius. The game can be played in either a single or two-player mode (hotseat), with mouse, keyboard, or joystick. You will be attracted...
---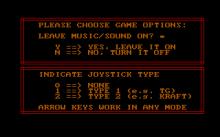 Fowl Play 1983
Why did the chicken cross the road? I still don't know, but you'd better find out if you want to play this game, because that's all you'll be doing in this clone of Frogger. ...
---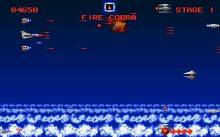 Fox Ranger 1992
Fox Ranger is a side scrolling space shooter from Korea. There are 6 stages with an end-boss at the end of each stage. The gameplay is simply shoot-anything-that-moves and there are lots of enemies on screen to shoot down. Press CTRL to fire the standard weapon and ALT to use the...
---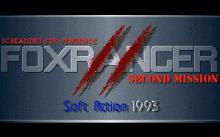 Fox Ranger II: Second Mission 1993
An alien organism has infiltrated Earth's atmosphere and sunk deep into the ocean. Eventually, it grew and spread over the planet. A large-scale war between humans and aliens began. A lone Fox Ranger pilot is sent on his fighter spacecraft to an alien-controlled zone in attempt to single-handedly win the...
---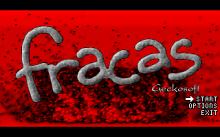 Fracas 1997
Fracas is a solid clone of Bomberman from Geckosoft, a short-lived shareware developer. As a wizard, your job is to lay magical bombs around the screen to defeat various enemies. The game supports 4-player hotseat mode (although the keyboard does get quite crowded that way ;)). Smooth 2D cartoony graphics...
---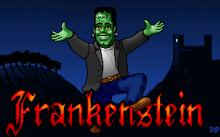 Frankenstein 1994

---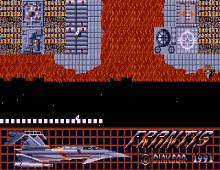 Frantis 1991
Heavily armored and armed space platforms are in need of obliteration. Hop into your megadestroyer and shoot down countless enemies, turrets, and command centers in MegaDestroyer Frantis. This rapid paced top down shooter lets you direct a fighter and shoot enemies in a contained battle field. You have three lives...
---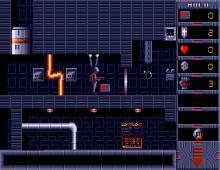 Frantis: Mission II 1993
Frantis and Frantis: Mission II are two decent freeware action games with banal save-the-world-from-alien plots, but passable gameplay and graphics. Nothing much to say here, except that the games are done in different styles: the first game is a 2D side-scrolling shooter, while the second is platform action set in...
---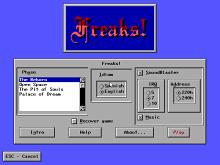 Freaks 1993
Freaks is a 3D game for MS/DOS written in 1993 by three Spanish guys - Angel Ortega, Manuel Zamora and Antonio Guerrero using a Wolf3D type of engine. It was released as shareware but now you can download it for free. It's a complete game with 4 big episodes and...
---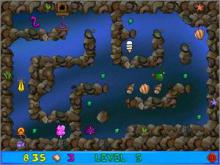 Freddi Fish and Luther's Maze Madness 1996
In Maze Madness, Freddi's friend Luther has managed to accidentally scatter Grandma Grouper's kelp seeds throughout a gigantic set of underwater mazes. You control Freddi Fish, who sets out to find and recover all of the missing kelp seeds. As she advances through 50 levels (plus bonus...
---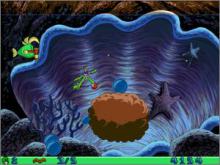 Freddi Fish and Luther's Water Worries 1996
Freddi Fish and Luther's Water Worries is a Junior Arcade game from Humongous Entertainment which is actually a lot of fun to play for both parents and kids. It's similar to classics such as Space Invaders in the sense that the overall design of the game is simple but yet...
---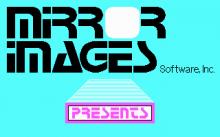 Freddy Fish 1983
Freddy Fish is an arcade action game where your goal is to become the biggest fish in the sea! On each screen, you need to eat all of the fish to proceed to the next level. You will only be able to eat fish that are smaller than you, but...
---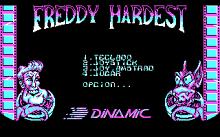 Freddy Hardest 1988
The most irreverent playboy of all the galaxy, heir of a great fortune, has a totally irresponsible life, given to uncontrolled drunks, endless celebrations and excesses of all kind. After one of his last "little" parties he decided to take the controls of his spaceship in not very appropriated conditions...
---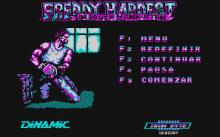 Freddy Hardest in South Manhattan 1989
In the future NYC has become inhospitable and depraved, with thugs lining every street waiting to pounce on ordinary civilians. Thankfully Freddy Hardest is on hand to face up to the baseball bats and knives, in a side-scrolling beat 'em up game. As with any Dinamic title, the difficulty level is...
---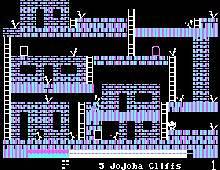 Freddy's Rescue Roundup 1984
Freddy's Rescue Roundup is an action platform game where you need to collect all of the chickens on the screen within the available time limit while avoiding enemy robots. Within the maze besides chickens and enemy robots are some bonuses which will temporarily freeze the robots or replenish your supplies....
---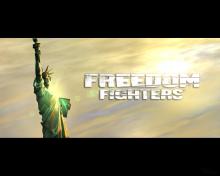 Freedom Fighters 2003
Freedom Fighters offers a blend of strategy and action as players fight to reclaim New York City from Soviet invaders. After winning the Cold War, the Soviet Union launched a nuclear missile at Washington, D.C., killing the President. Soldiers then started flooding across Canadian and Mexican borders to establish control...
---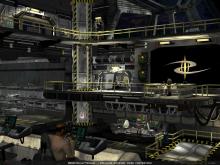 Freespace 2 1999
In the fall of 1998, Interplay and Volition made their entry into a market that was largely dominated by Origin & Lucasarts. Descent: Freespace was perhaps a tad derivative, but it was most certainly a good time, and a solid addition to Wing Commander's extended family. Now, a year later,...
---