Arcade action Games #103
Search a Classic Game: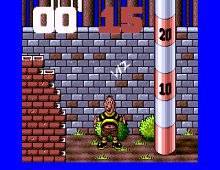 Viz 1992
Viz: The Game is an action game where the players run through various scrolling environments. It is based on a British comic magazine VIZ which, like the game, features lots of crude humour and fart jokes. The player controls one of the 3 Viz characters - Johnny Fartpants, Buster Gonad,...
---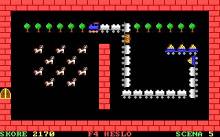 Vlak 1993
Vlak (translated as Train from Czech) is a freeware 90's clone of Snake. You control a train to collect items scattered around an area while avoiding to crash into something. Every time you obtain a new item, your train will have a new wagon attached to it. The wagons differ...
---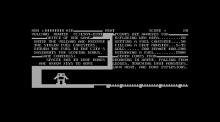 Volcano Hunter 1991
The player controls the movements of one "Hunting Harry", the sole denizen of a volcano-side village overcome by ghostly Druts, deadly floating apparitions that can only be thwarted by sheltering inside buildings and only dispersed through the application of bombs with timed fuses, of which Harry fortunately has an unlimited...
---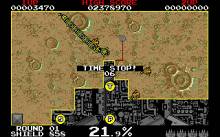 Volfied 1991
Volfied is a home conversion of an arcade coin-op developed by Taito in the late '80s. The game is very similar to Qix -- the player takes control of an object whose purpose is to roam the screen, forming shapes and removing them from the play field. By way of...
---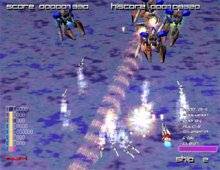 Vsys Gaiden (a.k.a. Techno Sylph) 2001
Vsys Gaiden is a fun and very pretty vertical shooter from Japan. The idea is simple: shoot everything in sight to progress to the next level. Ray-traced graphics, good sound effects and music, and excellent ship design round off this short but fun shooters action fans should enjoy. Graphical effects...
---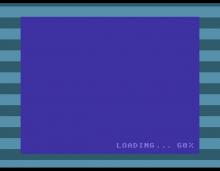 VVVVVV 2010

---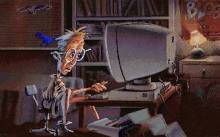 Wacky Funsters 1992
A collection of humorous mini-games, and precursor to "Geekwad: Games of the Galaxy". Includes parodies of the classic arcade games Pong ("Ping"), Asteroids ("Steroids"), Hard Driving ("Roadkill!", in which you run over giant lunch meats that inexplicably appear in front of your car), Street Fighter ("Big Guys with Muscles", a fighting...
---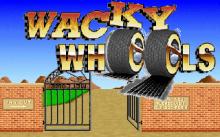 Wacky Wheels 1994
Hunting for a race car game that suits the youngest of the gamers in your family? Apogee Software's Wacky Wheels is exactly what you are looking for! Imagine different animals from the zoo riding go-carts, making hilarious facial expressions, and racing against each other, that's Wacky Wheels! A 3D racing...
---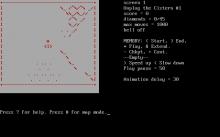 Wanderer 1988
Wanderer is a boulderdash-like game. Each tile contains a terrain and passing it gives a number of points. Levels contain earth, boulders, teleporters, balloons, monsters, and more hazards. The objective is to collect all treasures and kill all monsters. When you have done so, you may finish the level by...
---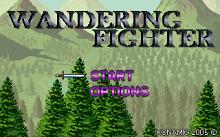 Wandering Fighter 2005
Wandering Fighter is a cool Japanese-style platformer from Miguel "MIG2" Perez, maker of Castlevania-inspired gems including Lost Valley. Although Wandering Fighter is neither as long nor as challenging as Lost Valley, it is still a very fun game that will remind you of the good old days of SNES and...
---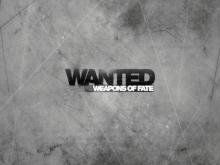 Wanted: Weapons of Fate 2009
Acting as a sequel to the 2008 theatrical release starring Angelina Jolie and James McAvoy, Wanted: Weapons of Fate drops players into the heat of the action approximately five hours after the movie's conclusion. The game begins with Wesley Gibson chasing after intruders who have stolen some of his father's...
---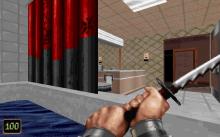 Wanton Destruction 2005
Despite being a pretty good shooter, Shadow Warrior was ultimately too late to market to have any success. Like the Build titles before it, a whole series of expansion packs were on the drawing board, or already in production; all dropped when SW's unimpressive sales confirmed the 2.5-D era was...
---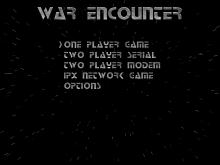 War Encounter 1999
War Encounter and Starship Tactical Combat Simulator are two excellent fanmade space combat games set in the Star Trek universe. STCS is more of a tactical simulation while War Encounter an action game similar to the melee combat mode in Star Control 2. As commander of the starship Enterprise in War...
---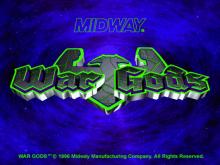 War Gods 1997
War Gods is a shoddy 3D fighting game that is similar to Mortal Kombat -- but unfortunately only in the gore department. With a lot of violence, blood, and gross "fatalities" attacks, War Gods and Mortal Kombathave very similar feel. Yet somehow Midway managed to botch up the gameplay so...
---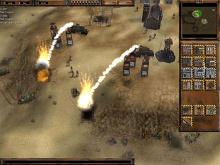 War Times 2004
The chaotic era of WWII is the focus of War Times, a real-time strategy game developed by Legend Studios. Players can choose from four nations: Germany, U.S.A., U.S.S.R., and Great Britain. Each nation was designed to adhere to its strengths and weaknesses during the war, utilizing unique strategies and military...
---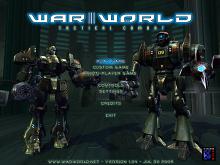 War World: Tactical Combat 2006
War World is a third person, sci-fi, mech shooter. The basic premise of War World is that you are soldier on a planet ravaged by war and remotely control a mech in the war zone from inside a neutral zone, that's pretty much all the story that's needed. There's a number...
---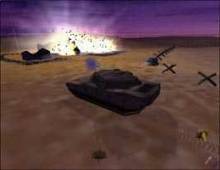 Wargasm 1998
While I'm sure it can only help with the male-targeted marketing for the game, just seeing the attractive woman and reading the equally suggestive title on the box for Wargasm can be quite misleading regarding the game's contents. I'll tell you right now there's nothing remotely sexual about it. And...
---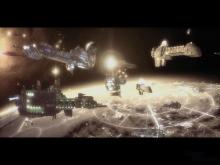 Warhammer 40,000: Fire Warrior 2003
Warhammer 40,000: Fire Warrior presents the 41st century, a dark age dominated by the sinister forces of the Imperium. Players take control of Kais, a young Tau warrior who must battle against war machines, artillery, starships, and other agencies of the Imperium. Kais can choose from 15 different weapons, and...
---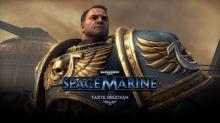 Warhammer 40,000: Space Marine 2011
Based on Games Workshop's Warhammer 40,000 universe, Space Marine is a third-person shooter that pits elite human soldiers against two deadly factions: the feral Orks and the shadowy Chaos. You take command of Captain Titus of the Ultramarines, who must defend a strategically critical weapons-producing planet from falling into enemy...
---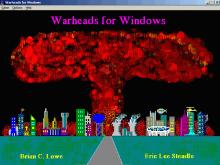 Warhead 1991
This Missile Command variant puts the player in control of two missile bases, each controlled by a different mouse button. As warheads, planes and smart bombs attack the player's cities, he or she must fire missiles at them by pointing the mouse at a target area and clicking the...
---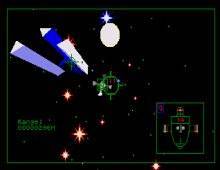 Warhead (from Activision) 1990
One of the most underrated Elite-inspired space combat games ever made, Warhead is a cult classic Atari ST game published by Activision in 1989. The plot: Earth is being attacked by Sirius-5, and your job - naturally - is to defend it against enemy forces. The game has over 40...
---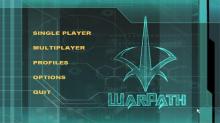 WarPath 2006
Warpath is a fast-paced, futuristic first-person shooter in the tradition of Unreal Tournament, where three races are locked in a bitter struggle for control of a utopian planet named Kaladi. Players will be able to choose a heavily armored soldier from the Ohm, Kovos, or Coalition races as they attempt...
---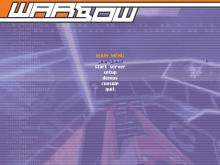 Waržow 2006
With the whole first person shooter online gaming experience, it can be tough to stand apart from the games that are out. Thankfully, what we have with Warsow is a different sort of experience that retains much of the elements of action, speed, lots of weapons, different game modes and...
---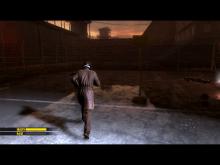 Watchmen: The End Is Nigh 2009
Alan Moore's critically acclaimed comic book series, starring vulnerable superheroes living in a realistic world filled with paranoia and global instability, comes to gamers for the first time in Watchmen: The End is Nigh. The first in a planned series of downloadable episodes, and released to coincide with the ...
---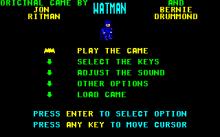 Watman 2000
This remake of Batman adds new color graphics and sounds to the isometric action-adventure from 1986. As in the original, the player controls Batman (renamed to "Watman" to avoid litigation) in his quest to assemble the hovercraft and rescue Robin. The batcave is filled with bizarre creatures and surreal rooms,...
---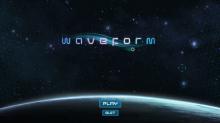 Waveform 2012

---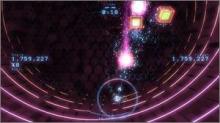 Waves 2011

---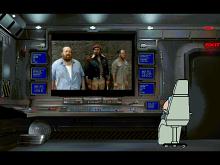 We are Angels 1997
We are Angels is a licensed game about the eponymous TV series. The player controls Padre Orso, played by Bud Spencer, to defeat the evil Santillana who terrorizes the village San Rolando. This is a typical platformer. The player walks and jumps through the six levels and punches his enemies...
---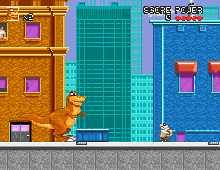 We're Back: A Dinosaur's Story 1993
We're Back!: A Dinosaur's Story is different from it's Genesis counterpart. This version features character's from the movie, but does not follow the storyline of the movie. In this version, Professor Screw Eyes has kidnapped Louie and Cecilia. Hearing of this, Captain Neweyes and the dinosaurs launch into...
---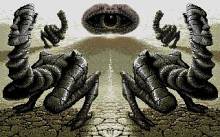 Weird Dreams 1988
The title says it all, does it not? You awake in your pajamas inside a cotton candy machine - when was the last time that happened to you? To escape, you must grab the stick, after which you appear at a fair. But be careful: Somewhere out there, there's a...
---