Arcade action Games #30
Search a Classic Game: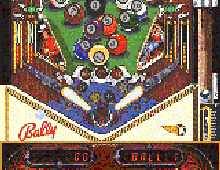 Eight Ball Deluxe 1993
This pinball simulator was the first one to simulate a real pinball machine. With support to high resolutions (1024x768) it only includes one pinball game. As special features the player can change the voltage levels and an un-common magnet ball option that allows guiding the ball and discovering the different...
---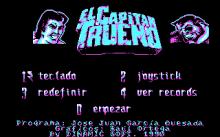 El Capitan Trueno 1989
El Capitán Trueno (Captain Thunder) is the name of a famous Spanish comic book which tells the ongoing story of the eponymous 12th-century hero. This is the first game dealing with the character, released to all of the Spanish-speaking world's most vital computing platforms at the time: ZX Spectrum,...
---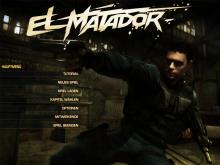 El Matador 2006
This third-person shooter places players in the role of a skilled federal agent -- codenamed "El Matador" -- whose mission to stem the flow of cocaine from South America sends him to the tropical paradises where the drug lords make their homes. As he makes his way through the verdant...
---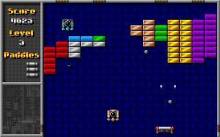 Electranoid (a.k.a. Arkanoid Replica) 1995
From the developers of Fuzzy's World comes a breakout game which is "designed to close the book on all Arkanoid style programs!" Beyond the same gameplay as Arkanoid, Electranoid additionally features enemy fighters, "menacers" which can "launch different coloured balls that will hinder the game play" and...
---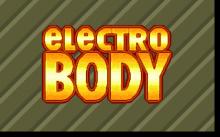 Electro Man 1992
This is a platform game with puzzle elements. You have to guide Jacek, the Electroman, around the levels, using such things as teleporters, while shooting enemies and collecting weapon power-ups. This latter activity is essential - over a period of time, your weapon downgrades itself, until you can't actually fire...
---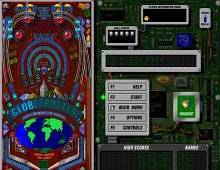 Electronic Pinball 1997
Electronic Pinball is the last pinball game from 21st Century Entertainment before quietly going out of business in 1998. As the company was going through financial troubles while developing the game, it is not surprising that Electronic Pinball would pale compared to earlier classics like Pinball Fantasies. Which is not...
---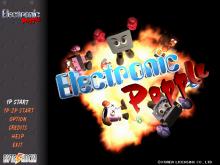 Electronic Popple 1997
Electronic Popple is an action/puzzle game. Play as MIN or MAX, two chips who must journey through six levels of a large computer to eventually defeat the evil Overclock King. Two players can play simultaneously. The game is similar in concept to fighting games such as Double Dragon. Players can...
---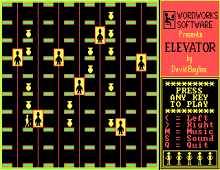 Elevator 1986
The gameplay of Elevator is similar to that of Spy's Demise. The goal is to reach the top of the screen while collecting all the pots of gold. You start at the bottom left walking right. When you reach the right side you move one row up. Then you have...
---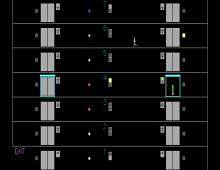 Elevators from Hell 1992
The objective in Elevators from Hell is to collect all seven tokens (one on each floor) and then escape the building... alive! The building consists of seven floors, each floor has two elevators (left and right), the elevator panel (center) and a token (between left elevator and the panel). The...
---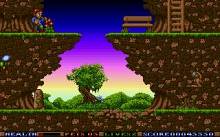 Elf 1992
Cornelius the Elf was living peacefully in a forest with his sweetheart Elisa. However, an evil creature known as Necrilous the Not-Very-Nice kidnapped Elisa and disappeared with her. Cornelius must embark on a perilous journey to rescue the love of his life. Elf is a platform action game with light adventure...
---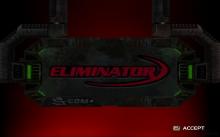 Eliminator 1999
Eliminator, featuring "vicious arena combat" according to the publisher, is a vehicle-shooter with timed missions and huge arenas. Four eliminator craft offer unique attributes such as speed, maneuverability, firepower, and weaponry. The eight arenas include a maze, an abandoned prison, an under-sea "cage," the tomb (prototype weapons testing facility), and...
---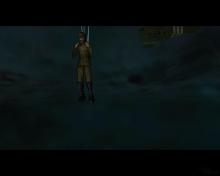 Elite Forces: WWII Normandy 2001
Players join the ranks of the 101st Airborne "Screaming Eagles" in this D-Day war game from Valusoft. Dropping behind enemy lines to prevent German reinforcements to the front, the first mission is to prepare the way for the full invasion at Utah Beach. WWII: Normandy features historically accurate uniforms and...
---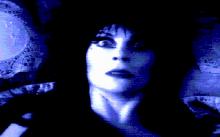 Elvira: The Arcade Game 1991
A platform game based on the well-known mistress of the dark popularized by Horrorsoft's RPGs, Elvira: The Arcade Game have 2 worlds, fire and ice. The two, huge levels are not very different. There are many weapons and power-ups Elvira can pick up. You have to kill many different enemies...
---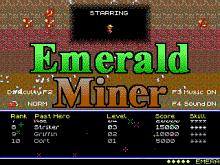 Emerald Miner 2002
Emerald Miner is a fun "retro" arcade game similar to Digger and Dig Dug. The plot goes as follows: "you are Chuck Stone, sole nephew of Uncle Chip Stone, and you have inherited a strange lease granting you mineral rights to excavate and remove precious gemstones from a legendary mine...
---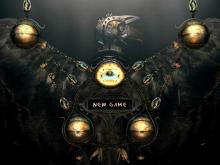 Enclave 2002
Set within a fantasy world populated by fierce monsters and altruistic characters, Enclave is a third-person game emphasizing combat, exploration, and puzzle-solving. Two warring factions, the light and the dark, are in a bitter struggle for control of a region called the Outlands. A total of 25 outdoor and indoor...
---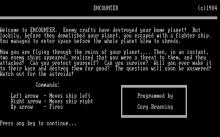 Encounter 1984
Somewhat similar to Space Invaders, you pilot a craft that is flying through space while avoiding pieces of your destroyed planet and being shot by the alien space craft who destroyed your planet. You must destroy those craft before running out of fuel. Rather than a full screen...
---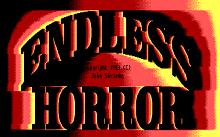 Endless Horror 1993
Endless Horror is supposed to be a "spoof" of mid-1990s fighting games like Street Fighter II and Mortal Kombat. In reality, it is a sad attempt at a video game. The graphics are extremely poor. The sound is bad. The action s ridiculous. First off, Endless Horror's graphics amount to two stick figures...
---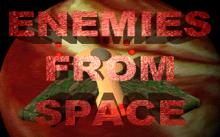 Enemies From Space 1997

---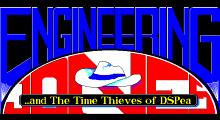 Engineering Jones and the Time Thieves of DSPea 1991
Engineering Jones and the Time Thieves of DSPea is an early promotional computer game of historical importance: it marked the first time a computer game was used to introduce a new product. In this case, two new products for digital signal processing from Harris Semiconductor. Designed by Prentice Associates, a...
---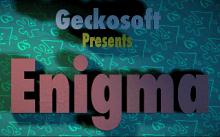 Enigma 1996
A great Arkanoid/Breakout clone from Geckosoft with a few nice twists to the familiar bounce-the-ball-to-destroy-the-blocks theme. The highlights of Enigma are the sheer number of levels (over 150) and five interesting "subgames" that have nothing to do with the main game, but can yield bonus items such as extra lives. Basic...
---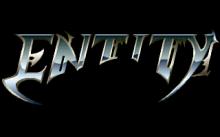 Entity 1994
Entity is a side-scrolling platform game in which you control a female (in her bare essentials) trying to save a planet from an evil creature (the entity) that has broken lose from it's petrified state and is about to wreak havoc. An elder informs her that she is the chosen...
---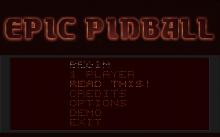 Epic Pinball 1993
Epic Pinball is a compilation of: Epic Pinball Pack 1 (Android, Pot of Gold, Excalibur, Crash and Burn) Epic Pinball Pack 2 (Magic, Jungle Pinball, Deep Sea, Enigma) Epic Pinball Pack 3 (Cyborgirl, Pangaea, Space Journey, Toy Factory) The CD-ROM version includes the exclusive table African Safari. ...
---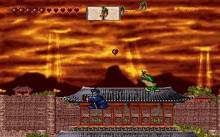 Erachacha 1996
Eracha is a platform game in which you play a caveman. You go around killing ghosts and other creatures to get to the end of each level. You have a club to kill the monsters and you can also pick up different weapons you can throw. The controls are very easy....
---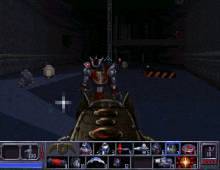 Eradicator 1996
Three distinct characters are on offer in this shoot 'em up - choose from Kamchak the lizard or humans Dan and Eleena. The game's path varies depending on which character you choose. The planet Ioxia is vital to your society, as nowhere else provides the vital element Mazrium. However, its...
---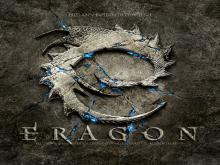 Eragon 2006
On the back of a fire breathing-dragon is where Eragon stands against the invading army of Shade Durza. Players who take the role of Eragon step into a world of magic-based combat and combos, including finishing moves, grapples, and counter attacks, as they journey from the village of Carvahall to...
---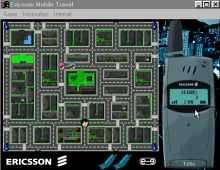 Ericsson Mobile Travel 1999
A fun Pac-Man clone sponsored by Ericsson, one of the world's largest mobile phone companies. Your goal in Ericsson Mobile Travel is to visit as many major cities as you possibly can during your holidays (by just travelling the roads), and then calling your friends to tell them about your...
---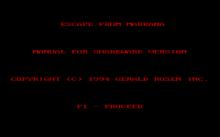 Escape from Markana 1994
Escape from Markana is a single-player "escape the maze"-type game. The player takes the role of a hero who has been taken prisoner by the nation of Markana. After a long and intensive interrogation the Markana leave you alone in their maze. They are so certain that their obstacle, trap...
---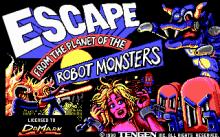 Escape from the Planet of the Robot Monsters 1990
Based on the arcade game, in Escape from the Planet of the Robot Monsters the player is sent on a rescue mission to Planet X. This planet has been taken over by robots and it's up to the player to find and evacuate the remaining humans. It's a shooter similar...
---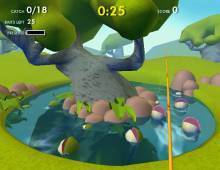 Eskimo Fishing Trip, The 2001
Eskimo Fishing Trip is a neat PC implementation of the mechanical fishing toy, where you try to catch the fish with the fishing rod when their mouths are open. The fish go up and down at random, so you have to swing the bait inside a fish's mouth at just...
---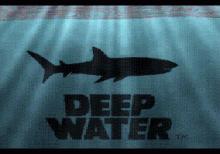 Eternal Champions: Challenge From The Dark Side 1995
A revamping of Eternal Champions for the Genesis, Eternal Champions: Challenge from the Dark Side for the Sega CD has crisper gameplay, better and more colorful graphics, and a wider variety of bloody fatalities and gory finishing moves. In addition, there are more characters (24 in all) and a superior...
---