Arcade action Games #90
Search a Classic Game:
---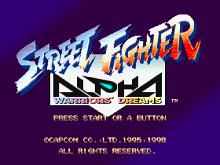 Street Fighter Alpha: Warriors' Dreams (a.k.a. Street Fighter Zero) 1998
Capcom's first original Street Fighter game since 1991, Street Fighter Alpha distinguishes itself with an anime-influenced visual style and younger versions of Street Fighter II's cast. Known as Street Fighter Zero in Japan, Alpha serves as a prequel to 1991's game and introduces three new playable characters: U.S.A.F. lieutenant Charlie,...
---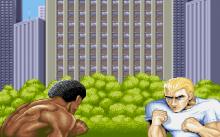 Street Fighter II 1992
Street Fighter II is a fighting game. Players select from one of eight characters: Ryu, Ken, Blanka, E. Honda, Zangief, Chun Li, Guile and Dhalsim to do battle with. They must then use their combat strengths to defeat the other seven fighters followed by four boss characters: M. Bison, Vega,...
---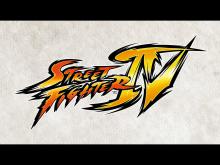 Street Fighter IV 2009
The fighting game series' first true sequel in three console generations, Street Fighter IV re-creates the classic characters, settings, and time-tested 2D fighting mechanics, at resolutions and frame rates that make use of the PlayStation 3 and Xbox 360 potential. Favorite characters and backdrops, once depicted in 16-bit pixels, appear...
---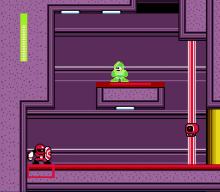 Street Fighter X Mega Man 2012

---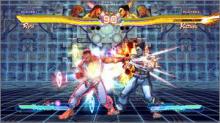 Street Fighter X Tekken 2012
Two of gaming's best-established fighting franchises match up for the first time in Street Fighter X Tekken. Building on the Street Fighter series' archetypical arcade action, the game pits fan-favorite characters from the Capcom and Namco series in head-to-head, 2D-style combat. Borrowing from the seminal Tekken 3D fighting franchise, players...
---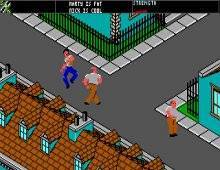 Street Fighting Man 1989
Plot: You play as Nick, and you must save your true love, Xianna, from the hands of gangsters. Gameplay: You choose from five different cities to start out in. They are, in order of difficulty, Denver, Atlanta, Detroit, Los Angeles, and New York. The difficulty lies in the number of...
---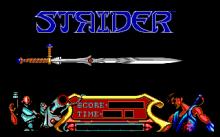 Strider 1989
The year is 2089 AD. In Russia, the evil Grand Master Meio has begun his insane plot to take over the universe. A lone figure drops from a stealth glider into Meio's base. He is Hiryu, Super A-Class Strider. His mission is to defeat the Grand Master and put an...
---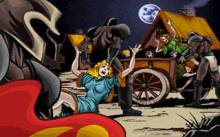 Strife 1996
Woulda, shoulda, coulda. Strife is a fascinating use of the Doom engine, but it never quite succeeds at what it wants to do. While the world the game takes place in is interesting and vibrant, the overall feel to the game is that it isn't quite as finished as it should...
---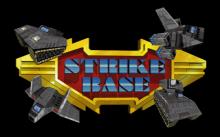 Strike Base 1996
In Strike Base the earth is once again threatened by alien forces. The player controls Admiral Leighton who has to coordinate and lead the defense battles on four moons with different geographical features (lava, mountains, forest and underground). Every mission begins with the tactical map where the actual combat situation...
---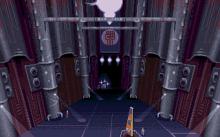 Strike II 1991
Strike II is a fun 3D action shooter by Millennium, sequel to Thunder Strike. The thing I love most about this game is the presentation surrounding the actual action. Mixing absurd classical music with even more absurd graphics - lovely. The game itself is solid 3D shooting action, controlled with...
---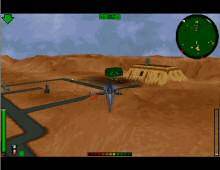 Strike Point: The Hex Missions 1997
The terrorist organization named Hex has placed deadly ShockWave devices worldwide. If triggered, they will cause total destruction of the ecosystem. You must lead the newly formed StrikePoint helicopter team against the forces of Hex, destroying their strongholds and defusing their tectonic threats. The game contains 10 global hotspots that...
---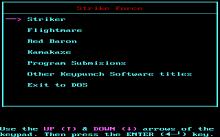 Strike Zone 1987
Yet another compilation by Keypunch in which the company essentially stole freelance designers' works (most released as freeware or shareware on various BBS's), took out all credits, and sold them as the company's own games. That the company was able to do this unchallenged in mid-1980s is telling of how...
---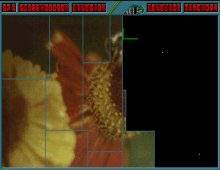 Strong Lines 1994
Strong Lines is a decent Qix clone - basically the same game as Silk and Gal Pani X. Presented with an empty picture window, your objective is to draw lines to uncover the picture while avoiding collision with the points of light that bounce around the screen. To make things...
---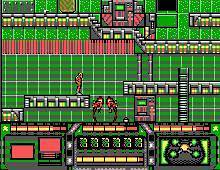 Stryx 1990
You star as half-robot operative Stryx. Dome City is under attack by KILLER CYBORG ASSASSINS! You navigate Stryx through numerous levels on foot, hovercrafts and some weird round eyeball-type flying craft. It's basic side scrolling action/arcade whackiness. This game was released for IBM PC, Amiga and Atari ST systems. ...
---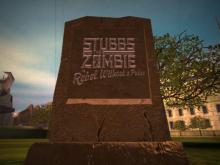 Stubbs the Zombie in Rebel Without a Pulse 2005
This action-oriented take on campy "B" horror films puts players in the role of the title character, once a miserable, Great Depression-era traveling salesman who was murdered, unceremoniously buried in a field, and forgotten -- until he was accidentally unearthed some 30 years later, and awoke to find himself with...
---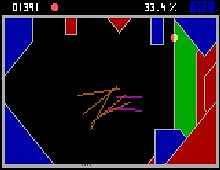 Styx 1984
It was the time of ideas. It was the time of creativity. It was the time, when you needn't have great graphics, evil looking villains, sexy looking heroines... It was a time when a little game called Styx was born. The game is purely brilliant. It's simple, addictive, fun, re-playable, challenging....
---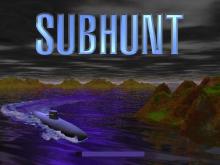 SubHunt 1997
Subhunt is a single-player shareware submarine game developed at the Laboratory for Recreational Computing at the University of North Texas. The game places the player in control of a Shark-class mini-submarine. The story behind the game has the player as a new recruit to the top secret Special Operations Division. Working...
---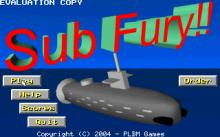 Submarine Fury 1999
Go through each screen (playing as a submarine) and destroy all the enemies with your missiles. ...
---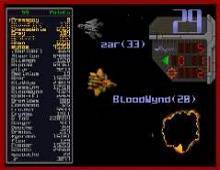 Subspace (a.k.a. Continuum) 1997
One of the best - if not THE best - modern remake of Atari's classic Asteroids, Subspace takes the concept and makes it even more addictive by turning it into a multiplayer space combat game. How good is the game? Let's hear it from the folks at Subspace.net, the #1...
---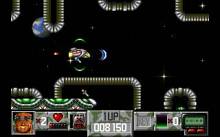 Suburban Commando 1993
Suburban Commando is a mix of space shooter, jump-and-run and beat-em-up. If you're a US American, the mention of the name Hulk Hogan will most likely make some tears sparkle in your eyes, while your reminisce about the good old days when the Hulkster single-handedly beat up all those jerks in...
---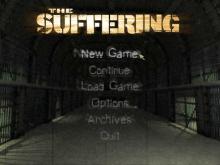 Suffering, The 2004
In the tradition of Resident Evil and Devil May Cry comes The Suffering, a survival horror game set in a haunted penitentiary. Players must not only confront the spirits of executed inmates while advancing through the game's nine levels, but also fellow criminals on death row, prison guards, and other...
---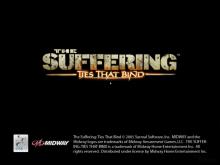 Suffering, The: Ties That Bind 2005
This sequel to Surreal Software's well-received action-horror game, The Suffering, finds its protagonist Torque free from the morbid penitentiary that once held him, yet imprisoned still by the sadistic demons that haunt his waking hours. Like the original game, Ties That Bind features plenty of violent combat action, strung on...
---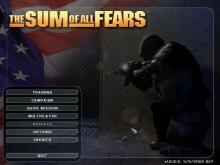 Sum of All Fears, The 2002
Few modern authors have had their stories so successfully translated to multiple forms of entertainment media as Tom Clancy. While his best-selling novels have inspired blockbuster movies, they have also set the stage for the innovative and influential line of Rainbow Six squad tactics first-person shooters. Based on the 1991...
---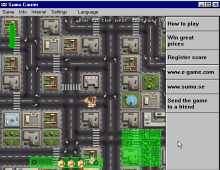 Sumo Carrier 2000
Sumo Carrier is a humorous delivery game designed by E-Game for Sumo, Sweden's premier electronic products retailer (similar to Best Buy in the US). From the in-game description: "Help Sumo deliver all the nice things people has ordered from sumo.se. You have to deliver the packages to the customers and...
---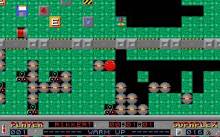 Supaplex 1991
Supaplex is a puzzle game reminiscent of Boulder Dash; find the exit while collecting all Infotrons and avoiding the Zonks that can kill you. ...
---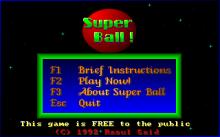 Super Ball! 1992
Super Ball! is a single player Breakout clone. The player has a paddle which moves left / right. A ball is fired i from the lower left of the screen and at some point, either when triggered by the player or at the end of its run, the ball travels upwards....
---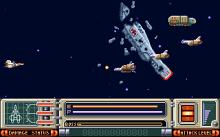 Super Beemger 1994
Super Beemger is a horizontally scrolling shoot-em-up in which the player controls a transformer spaceship, fighting mechanical and organic aliens in deep space and their bases. The game's defining feature are the ship's special moves, which are executed by pressing down a button. Among these moves is mecha transformation, energy...
---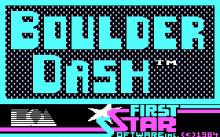 Super Boulder Dash 1986
Super Boulder Dash is a compilation including the original Boulder Dash and it's sequel, Boulder Dash II. In each of these games you control Rockford on a quest to recover diamonds from numerous caves. The caves contain numerous (falling) boulders, walls, and assorted creatures that all get in your way!...
---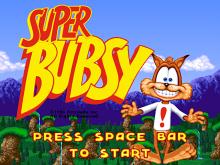 Super Bubsy for Windows 1997
Super Bubsy is a little-known platformer gem from Accolade. As MobyGames describes, the game stars Bubsy the Bobcat, the cartoon hero "....[in] Claws Encounters of the Furred Kind. [You] have to collect the objects and defeat all your enemies landing on them. With witty remarks Bubsy goes through 16 levels...
---