Arcade action Games #6
Search a Classic Game: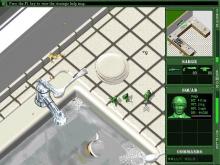 Army Men 2 1999
I really didn't know what to expect from 3DO's sequel to their original action/adventure game Army Men, a title that was not without some noteworthy problems. If the game was going to rely on simple nostalgia as a drawing card for us gamers who used to play with these tiny...
---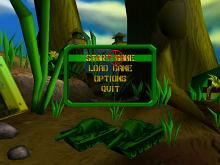 Army Men: Air Attack 1999

---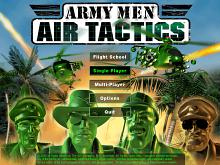 Army Men: Air Tactics 1999
The Army Men series from 3DO has been, up to this point, a set of titles high on concept but terrible on delivery. It all began in 1998 with the release of Army Men, a strategy game that allowed us to relive our childhood memories of playing with little plastic...
---
---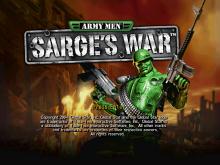 Army Men: Sarge's War 2004
Sarge, the lantern-jawed hero who began his video game career leading armies of green plastic soldiers to war against their greatest nemesis (an army of tan plastic soldiers), strikes out on his own in this adventure, the first new Army Men game published since the series' originator 3DO closed its...
---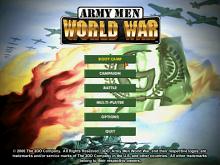 Army Men: World War 2000
As a red-blooded American male, I played with little green army men as a youngster. It was a rare day back in the early 1980s when there were no tiny soldiers stationed at strategic places on my bookshelves, dresser, or headboard. So, when 3DO began pumping out the Army Men...
---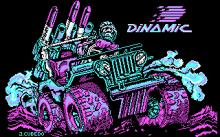 Army Moves 1989
Army Moves is a one-player game which is divided into two parts. In part one, you drive a jeep and must avoid collision with other jeeps and being shot at by helicopters. Then, you fly around in a helicopter and the oject is to bring down airplanes without being shot...
---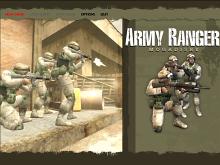 Army Ranger: Mogadishu 2005
This budget-friendly shooter is set during the October 3, 1993 offensive in Mogadishu, Somalia, which was the subject of a book by Mark Bowden and the inspiration of somber narratives such as the Ridley Scott film Black Hawk Down and the game series from NovaLogic. Task Force Ranger puts players...
---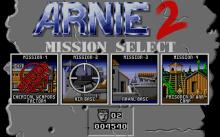 Arnie 2 1993
Arnie 2 is an isometric action game. Although it's obvious to which Hollywood actor the game's name alludes, Arnie 2 is not a licensed title and not based on any movie. It is the sequel to the Amiga / C64 platform game Arnie (1992). Unlike the previous title it has been...
---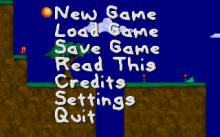 Aro 1996
Aro is a platform game in which the player controls the titular character, a small red creature, who must traverse stages primarily by running and jumping, at the same time trying not to get killed by the enemies. Aro has no means of defending himself; he cannot fight at all,...
---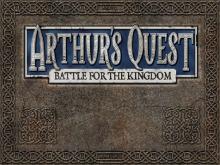 Arthur's Quest: Battle for the Kingdom 2002
The throne is at stake in Arthur's Quest: Battle for the Kingdom. As the chivalrous knight Arthur, you hack, slash, bludgeon and shoot your way through 11 levels filled with mythical beasts (monsters), lethal opponents (evil dwarves) and real enemies (Morgan Le Fay). With the aid of wizard Merlin and...
---
Artura 1989
Artura is a side-scrolling platform game. The game semi-utilizes the mythology of King Arthur in that you play as Artura, son of the Pendragon. Your goal is rescue Nimue, apprentice to Merdyn, from your evil half-sister Morgause. You will battle numerous horrible creatures such as spiders and bats with your...
---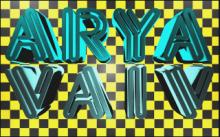 Arya Vaiv 1994
With classic cosmic ship under your command you have two usual objectives to fulfill - destroy everything and try to survive. There are 4 similar levels further split into two parts. Second part is always harder because the end of it is occupied by huge/powerful boss. You start the mission...
---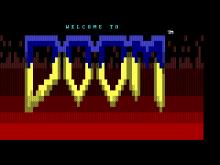 ASCII DOOM 1999
If indeed DOOM can be boiled down to shooting people with a shotgun from a first-person perspective while running around a maze, then this minimalist proof-of-concept delivers what it promises. Anyone hoping for anything more (such as the eminently DOOMian demons, keycards, gates, exploding barrels, multiple weapons, sound effects, power-ups...
---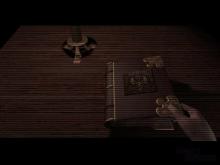 Asghan: The Dragon Slayer 1998
Grolier Interactive and developer Silmarils have teamed up to make Asghan, a 1st/3rd person adventure where you play the title character on a quest to stop his evil uncle Morghan from calling him a big baby. Or something like that. Now, Asghan has to be one of the worst titles...
---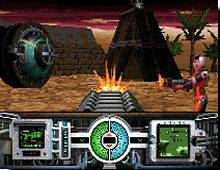 Ashes to Ashes 1996
Ashes to Ashes is a very banal, sub-par first-person shooter released in 1996 amid other boring Quake clones. Although the game does try to offer something new (for instance, you can operate several types of vehicles including turrets and tanks, and there are over 50 levels), uninspired gameplay and shoddy...
---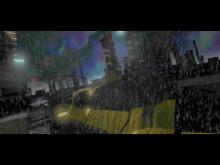 Assassin 2015 1996
Assassin 2015 is an entertaining 3D action/adventure hybrid that is unfortunately far too short and easy. The description from MobyGames follows: "You are Jack Butcher, a former soldier, and now an assassin working for the government. Your contact Sabre has your new assignment: take out Jaques Arnoud, head of Microkomm, and...
---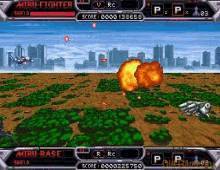 Assault Dragon (a.k.a. Day 5, The) 1995
The Day 5: Assault Dragon is a horizontally scrolling sci-fi shoot-em-up and (in spite of the number in its title) the fourth installment in the Korean-made series. The gameplay is similar to the predecessor in allowing the player to choose between two pilots, or have two players defend Earth against...
---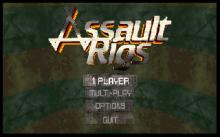 Assault Rigs 1996
In the future, physical sports will be replaced by a violent virtual contest, where a lot of gambling and corporate cash is involved. Such is the setting for this action-packed game, where you act as a jockey for a virtual tank of massive firepower, called a Rig. Navigate through the maze-like...
---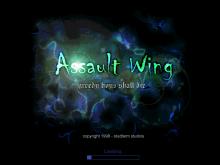 Assault Wing 1998
Assault Wing is a fast-paced multiplayer action game. Up to four players fly their ships in cave-like two-dimensional arenas and shoot each other. They can choose from 10 different spaceships, many arenas and dozens of weapons to blow friends away with. No AI opponents are provided. Arenas feature slippery, flammable and...
---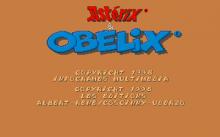 Asterix & Obelix 1996
Asterix & Obelix is a platform game where one player can choose to control either Asterix or Obelix or two players can play simultaneously. The mission of the two Gauls is to acquire artifacts from all across Europe. The game, like the comics, is set around 50 BC. It includes...
---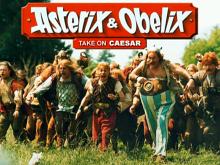 Asterix and Obelix Take on Caesar 2000
The game is basically based on the movie with Gerard Depardieu starring as Obelix, there it's 7 levels representing particular scenes from the movie. You're suppose to have reflexes to catch some mostly flying objects (like fish or baked pigs) and do something with them like bring them to the...
---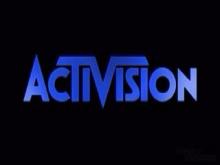 Asteroids 1998
The premise of the 1980s arcade hit Asteroids was fairly simple: take one small spaceship, throw a zillion gigantic asteroids at it, and voila -- instant classic! Now, more than a decade later, Activision has upped the stakes with Asteroids in full 3D, a full-scale makeover of the still-enjoyable original. You...
---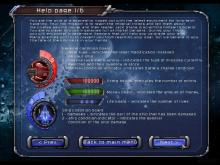 Astro Avenger 2005
Astro Avenger is not just any top-down shooter. Developed by Sahmon Studio, this game not only features classic gameplay but amazing graphics, which aren't just eye-candy, and an interesting strategy element. You play the role of a pilot whose mission is to battle through the rogue Emperor's pirate armada which has...
---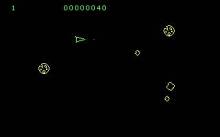 Astro Dodge 1982
In this Asteroids clone, you get points by shooting enemy ships, and asteroids which gradually break down into smaller and smaller pieces. Your controls are rotating clockwise or counter-clockwise, thrusting, firing, and hyperspace. As you progress, the levels will get more and more difficult as you move into areas with...
---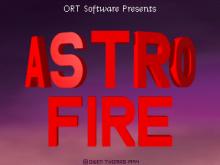 Astro Fire 1994
Astro Fire is basically a run-of-the-mill Asteroids clone, but with a few twists: instead of asteroids you've got monsters of sorts to shoot at, there are power ups (two kinds of weapons) and shields (which means a single blow doesn't kill you), and you can also set whether or not...
---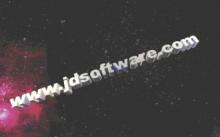 Astro3D 1997
Astro3D is a shareware space shoot 'em up game based on the classic game Asteroids. The story is that Earth signed a space treaty with its neighbours and enjoyed centuries of prosperity. As often happens, vested interests and politics conspired to wreck the peace and a major interstellar conflict caused mayhem,...
---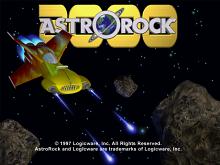 Astrorock 2000 1998

---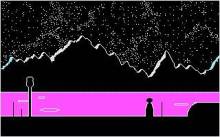 Astrotit 1987
Setting the scene for a shoot-'em-up game is always a stiff proposition and never anywhere more so than here: due to hitherto unknown properties of hamster urine leeching into the water supply, humanity is rendered telepathic and besieged by enormous symbols of repressed desire and Freudian hang-ups. Proving once again that...
---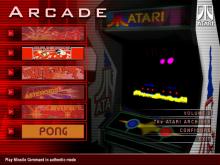 Atari Anniversary Edition 2001
This collection honors one of the first great companies in the video game industry by reissuing versions of 12 arcade classics for play on IBM Compatible systems. Included are Asteroids and Asteroids Deluxe, Battlezone, Centipede and Millipede, Crystal Castles, Gravitar, Missile Command, Pong, Super Breakout, Tempest, and Warlords. The bundle...
---