Arcade action Games #21
Search a Classic Game: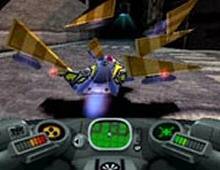 Crime Killer 1998
Crime Killer is a fun and much-overlooked arcade racing/shooter game from Interplay, coded by Britain's Pixelogic. The premise: in the future, you are the son of a cop who died in the line of duty. Determined to follow in your father's footsteps and avenge his death, you start out as...
---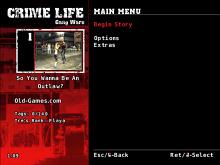 Crime Life: Gang Wars 2005
Players take the role of an urban underdog with a potential for greatness in this violent, mature adventure from Konami of Europe. In the role of Tre, the new leader of a once-great gang called the Outlawz, players will battle to rebuild their gang's reputation and reclaim its dominance. In...
---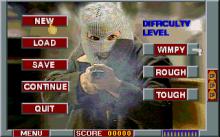 Crime Patrol 1994
Developed by American Laser Games, Crime Patrol is a first-person shooter featuring full motion video to help immerse players in the action. Players choose their appropriate skill level ("Rookie" or "Captain") and then select from a number of crime locations, including an electronics store, drug lab, parking garage, strip club,...
---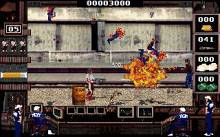 Crime Wave 1990
Crime Wave is a side-scrolling shooter with certain similarities to Narc in tone and gameplay. Controlling a police officer, the player shoots his or her way through slums, inner cities, and other locations, trying to destroy a powerful criminal organization and save the President's gorgeous, young, and single daughter. The...
---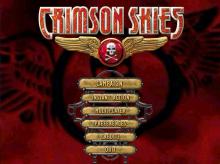 Crimson Skies 2000
Hop into the cockpit and take to the blue yonder over the devastated landscape of a fictional 1937 America in Crimson Skies. Although well known for detailed, realistic flight simulators, Microsoft takes a slightly more arcade-style approach to flight combat in this release, with an emphasis on fast, furious dogfighting...
---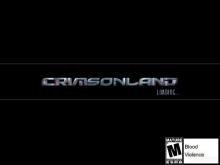 Crimsonland 2003
Crimsonland is a 2D top-down arcade shooter with three modes of game play, fifty levels, numerous weapons, many power-ups and tons of monsters. Crimsonland is developed by 10tons Entertainment out of Finland and published by Reflexive Entertainment. Crimsonland is rated "M" for all the violence and blood associated with it....
---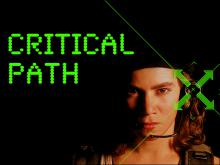 Critical Path 1993
This review intended for the Windows version. Released before the advent and popularization of 3Dfx capability, Critical Path is a highly playable, not-too-difficult, adventure that puts you in the shoes of a downed helicopter crewman who must direct the actions of the main character, Kat. You accomplish this through use of...
---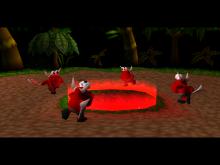 Croc 2 2000
When you think of a platforming game, the first thing that comes to mind is Mario. He set the standard for the game that everyone knows today as a platformer. From the original Super Mario Bros. up through Mario 64, Mario has been around for a long time. Tons of...
---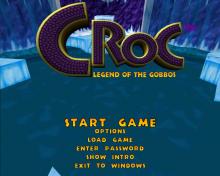 Croc: Legend of the Gobbos 1998
In Croc: Legend of the Gobbos, you play Croc (ironically enough), a lively crocodile who sets out to save the Gobbos, the furry little creatures who raised Croc and protected him from the evil clutches of the tyrannical Baron Dante. Croc has five stages, 40 levels, nine bosses, and an entire...
---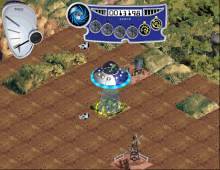 Crop Circles: Escape From Planet 3 1998
Crop Circles: Escape From Planet 3 is a fun sci-fi shareware arcade game that makes up for repetitive and simplistic gameplay with a great sense of humor. As with other games from Zero Entertainment, Crop Circles sets itself apart with a unique premise: you control a flying saucer, and your...
---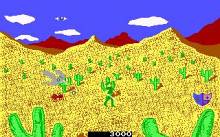 Crossbow 1989
In Crossbow, you and several friends are trying to cross many treacherous landscapes in order to retrieve stolen treasures from the castle of the Evil Master. All of the members of your party are unarmed, however you carry a crossbow. Using this, you need to shoot any obstacles or hostile...
---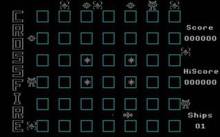 Crossfire 1983
Weird looking CGA game. ...
---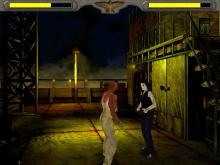 Crow, The: City of Angels 1996
This reviewer had quite a time trying to come up with an adequate description of this game. It's hard to convey in words how horrible this title is. Acclaim may have been reborn from it'sold ashes, but it's not completely forgotten it's past roots. Let's start, shall we? If you're...
---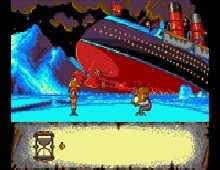 Crown 1991
Crown is a jump and run game. The goal is to travel trough six different countries to finally become king. The game is non-linear, so the player can choose which country he wants to go to. The levels are pretty different: in England, you need to control a knight on...
---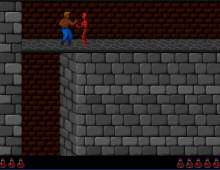 Cruel World 1993
Made by the Israeli company Makh-Shevet, "Cruel World" is a tribute to the famous game Prince of Persia, having identical gameplay and looking very similarly to the classic platformer. The hero is an innocent citizen who was thrown into a deep dungeon without trial and explanation. Your goal is...
---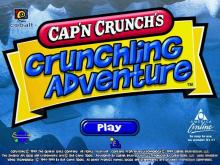 Crunchling Adventure 1999
According to Quaker Oats legend, Cap'n Crunch cereal gets its unique flavor and crunchiness from a special element known as Crunchium. Very rare and found only deep beneath the surface of the earth, Crunchium is not featured on most standard periodic tables. Nevertheless, there are some wily thieves who know...
---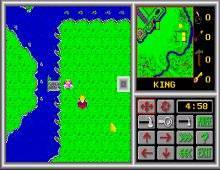 Crusade, The 1991
The Crusade is a below-average action/strategy hybrid similar to Gauntlet - except not half as much fun. For starters, the plot is quite ludicrous: you are a king who has returned from a long journey, only to be refused entry into his own castle by a pompous guard who demands...
---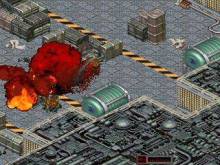 Crusader: No Regret 1996
Crusader: No Regret (CNG) continues the hyper-violent tradition of death and blood letting that the game's predecessor, Crusader: No Remorse began a year or two before it. If you've not played either game (and shame on you if this is the case), a bit of explaining in relation to the...
---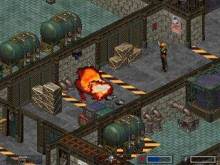 Crusader: No Remorse 1995
Are you craving one of those games that are as mindless as the character you play that lets you blow up every dang blasted thing in sight? Do you want one of those games that is jam-packed with all sorts of violence, gore and killing mayhem? If so, Crusader: No...
---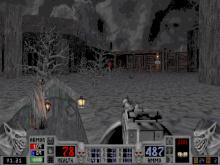 Cryptic Passage for Blood 1997
A Mystical scroll has been stolen, one that could change the balance of power in the struggle for the underworld. It's time for Caleb to kick butt once again, taking up the fight against the cult - the cult he used to call his own. Cryptic Passage is an add...
---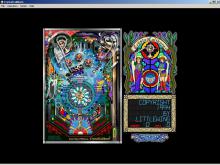 Crystal Caliburn 1994
Having reviewed pinball games on the computer before, I'll admit I wasn't expecting much out of Crystal Caliburn. Most pinball games just don't have the feel of the real thing. But in, fact, I was surprised. Pleasantly surprised. This pinball game may be showing on your computer screen, but that is...
---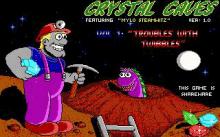 Crystal Caves 1991
Mylo Steamwitz, an enterprising space trader, has set out to the perilous mines of the Altairian system. He hopes to collect enough crystals to start a profitable twibble farm. Crystal Caves is a side-scrolling platform game, where the objective is to finish all 16 levels, collecting every single crystal within....
---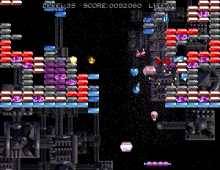 Crystal Hammer 1995
One of the best Breakout (aka Arkanoid) clones ever made, Crystal Hammer was one of Magic Bytes' last hits on the Amiga that failed to make an impact in the crowded PC market. Everything you love about Arkanoid is here, and enhanced dramatically with bright SVGA graphics, great sound effects,...
---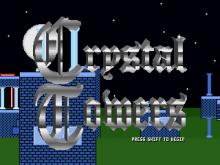 Crystal Towers 2005
Crystal Towers is yet another great freeware platformer game with the quality to rival commercial releases, amateurish graphics notwithstanding. Obviously inspired by Apogee's classics like the Commander Keen games, Crystal Towers casts you as Bernard, the nightwatchman at the Column Temple. The official plot and goals: "... He wakes up...
---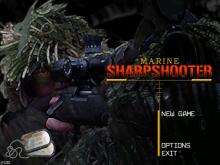 CTU: Marine Sharpshooter 2003
In their follow up to Navy SEALs, developer Jarhead Games continues to focus on the fight against global terrorism in CTU: Marine Sharpshooter. As a member of the elite United States Counter Terror Unit (CTU), players must thwart a plot by Middle Eastern terrorists who are scheming to detonate a...
---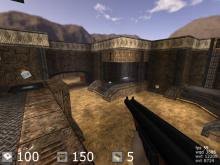 Cube 2002
Cube is an open source multiplayer and singleplayer first person shooter game built on an entirely new and very unconventional engine. Cube is a landscape-style engine that pretends to be an indoor FPS engine, which combines very high precision dynamic occlusion culling with a form of geometric mipmapping on the...
---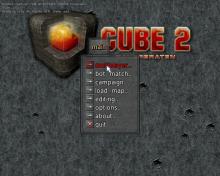 Cube 2: Sauerbraten 2004
While it's difficult to screw up the classic FPS gaming mechanics that have become a staple among gamers, Sauerbraten manages to exceed stupendously at stomping on any hint of a redeeming quality that may convince us to ever to play it again. We'll focus on gameplay first. Perhaps the most dominant...
---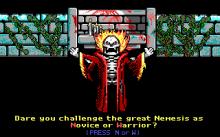 Curse of the Catacombs 1993
Curse of the Catacombs is a first-person shooter very similar to the previous game. Once again, you're a mage whose quest is to destroy the evil Nemesis. Just like in the previous installment, you can throw fireballs at your foes or use them to destroy certain walls. You can find...
---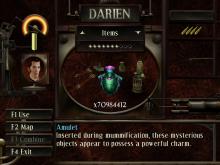 Curse: The Eye of Isis 2003
An Egyptian artifact protected by a deadly curse has been abducted from a museum in Curse: The Eye of Isis. As archaeologist Darien Dane, players must recover the statuette and return it to its original resting place in Egypt. Together with his assistant Verity, Dane must travel by train, cargo...
---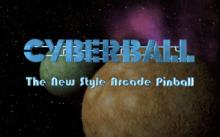 Cyberball (1998) 1998
Cyberball is a pinball game where four tables are available: Dooke, inspired by underworld devils, Enlightment, with a space travel theme, Air Crash, about modern air combat and Shark Attack, where a treasure is hidden in the bottom of the sea, and guarded by sharks. Unlike other games, where tables...
---