Arcade action Games #21
Search a Classic Game: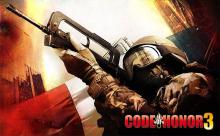 Code of Honor 3: Desperate Measures 2009
A global economic meltdown has led to desperate times for many of France's poor and working-class citizens, and as the old saying goes, desperate times call for Desperate Measures. Enter the French Foreign Legion, who, through an emergency presidential order, have been granted the right to operate on French soil....
---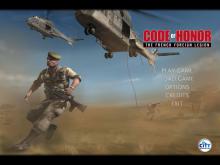 Code of Honor: The French Foreign Legion 2007

---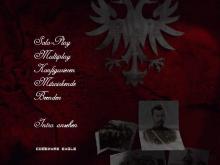 Codename Eagle 1999
Science fiction meets the real world in the parallel timeline adventure Codename Eagle. In this alternate world set in the 1920s, Russia is the dominant force on Earth, a situation brought about by the acquisition of the throne by power-hungry Tsar Pietre, whose father was assassinated in 1917. Wanting to...
---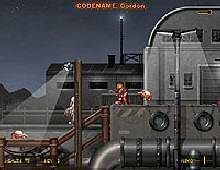 Codename: Gordon 2004
One of the best fangames I have ever come across, Codename: Gordon is a great-looking, addictive 2D side-scrolling platformer set in Valve's famous Half-Life universe. One testament of how good the game is is the fact that designers at Valve like the game so much they include the game in...
---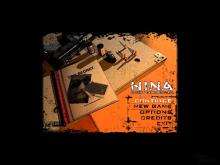 Codename: Nina - Global Terrorism Strike Force 2003
Polish developer CITY Interactive, formerly known as Lemon Interactive, puts players in the role of secret agent Nina, a counter-terrorism expert with extrasensory psychic ability, who travels the world infiltrating, eliminating, dominating, and assassinating nasty global threats. This one-woman army, an unequaled tour de force in the world of global...
---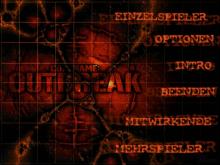 Codename: Outbreak 2001
Codename: Outbreak tries to bring some new ideas to the FPS genre. Unfortunately, execution is the final judge, not good intentions. Despite the interesting elements thrown into the mix, Codename: Outbreak is ultimately like every other less-than-great shooter to glut the market in recent years. During gameplay, you switch between first-...
---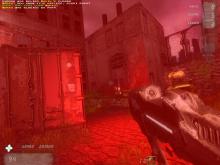 CodeRED: Alien Arena 2004
I had been meaning to try Alien Arena for a long time. Ever since I saw some screens of the game and had heard comparisons that the game was similar to another First Person Shooter that I enjoyed playing back in the day, and still enjoy occasionally these days -...
---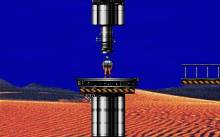 Cold Dreams 1995
Cold Dreams is an action/puzzle platformer made by Immortality Production in 1995. With a fusion between middle age and futuristic setting, it feels a lot like He-man. Actually, that's a fair comparison because you play a muscular warrior on a different planet then earth that has a combination of old...
---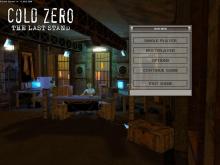 Cold Zero: No Mercy 2003
Take the role of private detective John McAffrey and step into a world of trouble in Cold Zero. A deal-gone-wrong has the hero indebted to the mob. He is asked to put his skills of stealth and tactics to use for his underworld overseers. His first mission has him sneaking...
---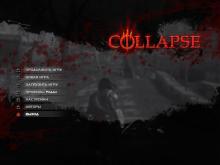 Collapse 2008
First released in Europe in 2008, Collapse is a post-apocalyptic 3D Action title that mixes elements of shooting with close-range, God of War-style blade combat. Set in 2096, Collapse takes place inside a portion of Europe that was walled off following a catastrophe 86 years earlier. Players take on the...
---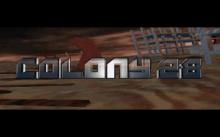 Colony 28 1997
In one bad day for humans, mankind was overwhelmed by an alien's captors. It was written year 2013 and human armies lasted only several weeks. And now it's over. These who had been talented become robots, with embedded control chip to assure theirs obedience, serving as supervisors in remaining human...
---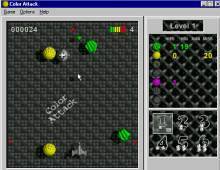 Color Attack 1997
Color Attack is a Space Invaders clone with an interesting puzzle twist. Before each new level, the game tells you how many alien ships ("Objects") of each color must be destroyed, as well as how many misses you are allowed. If you kill one too many or miss too many...
---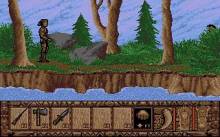 Colorado 1990
Colorado is a side-view action game with adventure and trading elements, in which you must survive despite the constant threats of Indians and wildlife. The plot involves a search for a Cheyenne goldmine. The game also has many unconventional objects and weapons that can be used against your foes. ...
---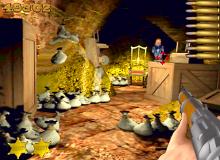 Colt's Wild West Shootout 1999
Return to the wild old days of the Wild West with Colt's Wild West Shootout. Test your trigger finger and reflexes against a series of bady guys at four different locations, including Red River, a small town, The Church, The Santa Fe Railroad depot and the Gold Mine. Players are given...
---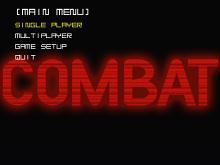 Combat 2001
Better known as a ubiquitous flea market find than a bona fide classic, Combat is definitely a questionable choice to receive the update treatment given to such titles as Pac-Man and Dig Dug. While the original Atari 2600 game holds up well as an early two-player shooter, there's very little...
---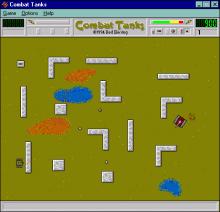 Combat Tanks 1994
Combat Tanks is a fun 2D tank combat game. You must destroy all the enemies and go on to the next level. You can play by yourself or against a friend on the same PC. Enemies include tanks (obviously), bazooka toting infrantry, bomber planes, and death choppers. Its distributed as...
---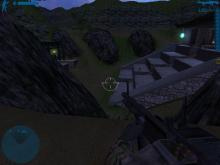 Combat: Task Force 121 2005
When Marxist rebels begin to incite revolution through their despicable terrorist acts, Task Force 121 is called into action. Made up of Navy Seals, Green Berets, Army Rangers, and Marine Recon specialists, this team of Special Ops elite is sent to five rebel hot spots, to combat terrorism through ten...
---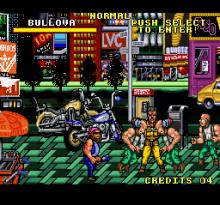 Combatribes 1992
The Combatribes is simply a pale imitation of Double Dragon without the weapons, interactive objects or long scrolling levels. Before the game begins, you can select from three male characters: Berzerker, Bullova or Blitz, who all differ in quickness, strength and endurance. Yet no matter which character you select, all...
---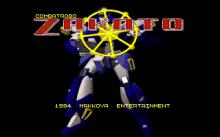 Combatrobo Zakato 1994
Combatrobo Zakato is a Korean-made sci-fi side-scrolling shooter in which the player controls a giant mecha sent into a hostile area in deep space to fight mechanized aliens. Though the mecha can move freely in eight directions, the game doesn't play exactly like a scrolling shoot-em-up, because the screen scrolls...
---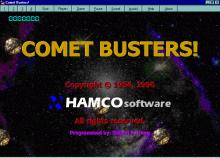 Comet Busters! 1994
Comet Busters! is a very fun Asteroids clone for one to four players. From the succinct description at MobyGames: "... You must blast all the comet chunks to advance to the next level. But there are evil saucers, alien cronies, and flying chunks of dead planets all waiting for you....
---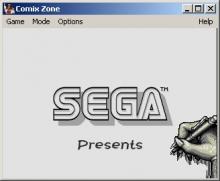 Comix Zone 1995
Comix Zone tells the story of Sketch Turner, a "starving artist" comic book writer/rock musician trying to get by. As fun as such an occupation may sound, Sketch's life is about to get much more interesting. It seems that Sketch's most vile criminal creation, Mortus, has managed to leave his...
---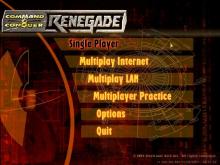 Command & Conquer: Renegade 2002
Command & Conquer: Renegade adds a whole new perspective to the series and story. No longer bound by real-time strategy limits, Renegade is a first person 3D shooter that puts you in control of a commando named Havoc in the forces of the GDI (sorry, no NOD gameplay for you...
---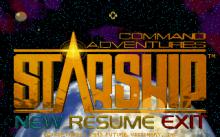 Command Adventures: STARSHIP 1993
The year 2127 marked the end of the great interstellar war. Twelve cultural empires declared peace among one another, ending the overt hostilities. In the aftermath, the galaxy is full of planets unclaimed to any particular government. As a starship captain, you have been commissioned to explore space for these...
---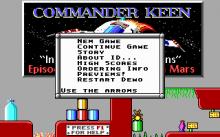 Commander Keen 1990
Billy "Commander Keen" Blaze, an eight-year-old genius, has flied to Mars in his Bean-with-Bacon Megarocket build out of common household objects. But while Keen was exploring Mars, the alien Vorticons stole vital parts from his ship and hid them in the Martian cities. Now Keen must find the stolen parts...
---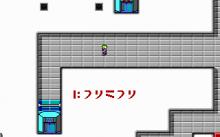 Commander Keen 2 1990
Commander Keen 2: The Earth Explodes is the second game in the first trilogy of Commander Keen platform games, called Commander Keen: Invasion of the Vorticons. In this episode a Vorticon Mothership is poised above Earth, preparing to destroy the planet with their deadly Tantalus Rays! Commander Keen's mission is to...
---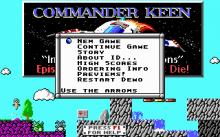 Commander Keen 3 1990
Commander Keen has already foiled the Vorticons' plans to destroy Earth. Now he heads to their home planet in order to confront the Grand Intellect: a mysterious leader who enslaved all the Vorticons and forced them to carry out his evil deeds. But before Keen reaches him, he must get...
---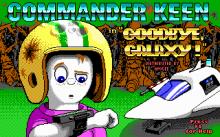 Commander Keen 4 1991
Commander Keen 4: Secret of the Oracle is a platform game, the fourth in the Commander Keen series as a whole, and the first in the second series Goodbye, Galaxy. Eight-year-old genius Billy "Commander Keen" Blaze receives an interstellar transmission while working on a Photachyon Transceiver (a radio that can receive...
---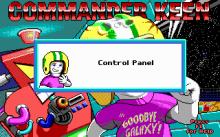 Commander Keen 5 1991
Commander Keen 5: The Armageddon Machine is a platform game, the fifth in the Commander Keen series as a whole, and the second in the second series Goodbye, Galaxy. Eight-year-old genius Billy "Commander Keen" Blaze, having learnt about the alien Shikadi's plans to destroy the galaxy, arrives on board of their...
---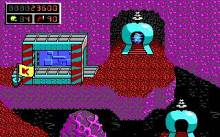 Commander Keen 6 1991
Commander Keen 6: Aliens Ate My Baby Sitter! is a platform game, the sixth in the Commander Keen series as a whole. Molly, the babysitter of Billy "Commander Keen" Blaze (an eight-year-old genius) has been kidnapped by the Bloogs from the planet Fribbulus Xax, for purely gastronomical purposes. Keen must set...
---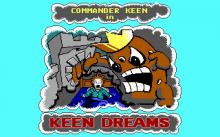 Commander Keen 7: Keen Dreams 1993
Commander Keen: Keen Dreams is a platform game. Its events take place after Commander Keen 3: Keen Must Die! but before Commander Keen 4: Secret of the Oracle. Eight-year-old genius Billy "Commander Keen" Blaze, the hero of the universe, the saver of planets has a problem: his mom forces him...
---