Arcade action Games #98
Search a Classic Game: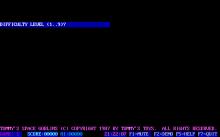 Tommy's Space Goblins 1987
Tommy's Space Goblins is a single player DOS game. The player pilots a lone space ship that's somehow got lost and has stumbled into a nest of space goblins. This is really bad news because goblins eat space ships. The player controls the space ship with the numeric key pad and fires...
---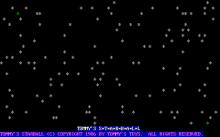 Tommy's Starball 1986
Tommy's Starball is a single player shooting game with a difference. The player takes the role of a death star. Their star automatically fires anti particles up / down, left / right. whenever these particles hit another star in the star field that star is destroyed and points are gained. The player...
---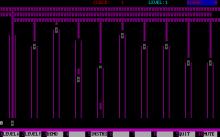 Tommy's Stompers 1986
Tommy's Stompers is a shareware single player DOS game. The story behind the game is that, after having fallen asleep while thinking about the spiders from Mars, the player awakens in a room full of huge pounding Martian anvils and giant spiders. In the game the player has to move left &...
---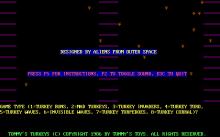 Tommy's Turkeys 1986
Tommy's Turkeys is a single player shooting game. The game contains eight similar mini games in which the the player controls a gun that can be moved left / right across the bottom of the screen. It can also be moved up and down the screen to a very limited extent....
---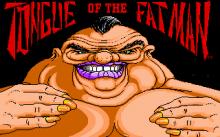 Tongue of the Fatman 1989
Tongue of the Fatman is an eclectic fighting game. Choose from different alien races (including Human) with different abilities and fighting styles, purchase weapons and devices, and fight your way through multiple opponents to face the Fatman. Some of the features include being able to place wagers on the...
---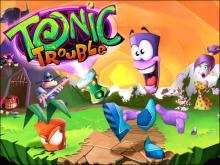 Tonic Trouble 1999
In Tonic Trouble for the PC you take on the role of Ed, a bumbling alien who spilled some mysterious Tonic on the ground and must now clean up his mess before the trouble gets any worse. Not only are harmless vegetables being turned into ruthless killers, but the Tonic...
---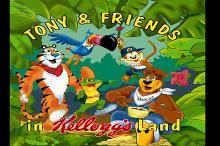 Tony and Friends in Kellogg's Land 1999
Tony and Friends in Kellogg's Land is a decent clone of Super Mario Brothers starring cartoon characters that populate the covers of Kellogg's cereal boxes. You play Tony the tiger who must journey across Kellogg's lands to meet some friends. Similar to Mario, you will collect coins and other bonus...
---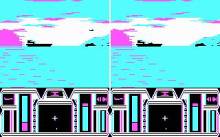 Topgun 1987
The Tom Cruise film featured an F-14 Tomcat plane, and this licensed game recreates this. Viewed from the cockpit in full 3D, the game is a straight head-to-head duel, against another player or the computer. You are armed with missiles (while put you in control of a small target zone,...
---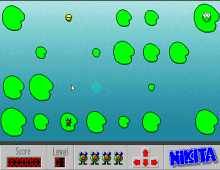 Toppler for Windows 1995
A nice Windows remake of cult classic Perestroika (a.k.a. Toppler), one of the few games that manage to both be a fun action game and make a political statement about reforms in Russia. Read my earlier review of Perestroika to see what the premise and gameplay are all about: this...
---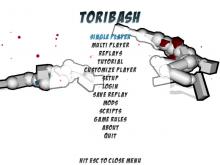 Toribash 2007

---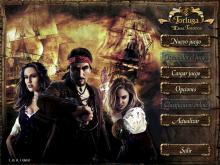 Tortuga: Two Treasures 2007
Break out the peg legs, Tortuga: Two Treasures is taking you out to swash a buckle and raise some high sea hell. Written by authors Wolfgang Walk, Mark L. Barrett, and Bob Bates, Tortuga: Two Treasures tells the story of Thomas "Hawk" Blythe and his battle against Edward "Blackbeard" Teach....
---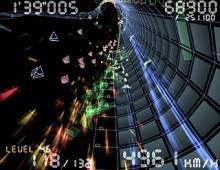 Torus Trooper 2004
Among freeware SHMUP designers, few names have become associated with quality as Kenta Cho of Japan. His games are consistently addictive, unique, and eminently replayable thanks to creative uses of the D programming language and BulletML, a programming library coded by designer himself, and Mersenne Twister, a fast random number...
---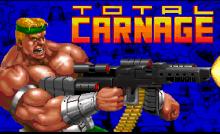 Total Carnage 1994
The war of 1999 left the country of Kookistan in shambles. Naturally, a dictator named General Akhboob took control of the beleagured nation and began creating an army of radioactive mutants. With a virtually impenetrable stronghold, a bunch of hostages, and a legion of mutants under his command, the evil...
---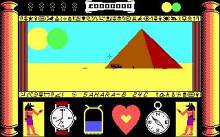 Total Eclipse 1988
Uses 3D system called Freescape developed by Incentive Software Ltd. A pyramid has been built to destroy anything that blocks the sun and now a total eclipse is about to occur. Collect ankhs to open doors, shoot mummies, drink water and maybe then you solve the puzzle of pyramid. Controlling...
---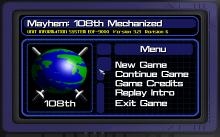 Total Mayhem 1996
Isometric action shooter. Control cyborgs in various missions to shoot and recover items. ...
---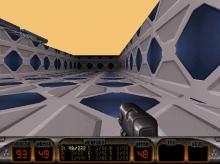 Total Meltdown 1996
Total Meltdown comes with 500 all-new levels for Duke Nukem 3D, new textures, animations, sounds and characters are also included. In contrast to most other commercial add-ons each level has been carefully tested and rated. This compilation is not to be confused with the PlayStation release of Duke Nukem 3D,...
---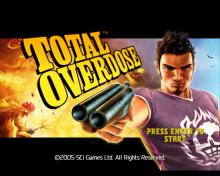 Total Overdose: A Gunslinger's Tale in Mexico 2005
This Grand Theft Auto-inspired game of violence and vengeance begins deep in Maya jungle, where a man named Ernesto Cruz was lost in 1989. The official explanation for his disappearance was fatal overdose, but this is not enough for Ernesto's twin sons, Ram and Tommy. They embark on a quest...
---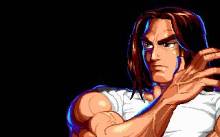 Tough Guy 1994
Tough Guy is a fighting game similar to Street Fighter. Choose one fighter and travel all over the world to choose and challenge a wide variety of fighters.A unique feature of Tough Guy is that fighters have the ability to refill their health if they are injured. They also have...
---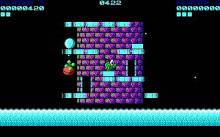 Tower Toppler 1988
You play a small green guy who needs to blow up eight towers, because their presence is somehow poisoning the water of planets which could potentially be ideal colonies. Unfortunately you need to get to the top of these towers to blow them up. You make your way up to...
---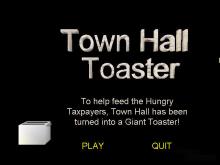 Town Hall Toaster 2003
One of the most unique action games you'll ever see, Town Hall Toaster plays like an expanded version of BBQ, a little-known freeware gem from Japan that is also reviewed on this site. The purpose of the game is to toast various food items such as bread and bagel. To...
---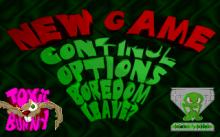 Toxic Bunny 1996
Toxic Bunny is a violent side-scrolling action platform game. The player plays a bunny named Toxic. Toxic becomes super aggressive when his coffee break has been interrupted due to the earth being covered in decaffeinated goo and his friends getting brainwashed. It is up to you to find the one...
---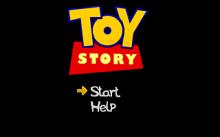 Toy Story 1996
Disney Toy Story Powerplay from Disney Interactive is not only a blast from the past, with gripping 2D platform action, but also a taste of the future, with interactive characters that may change the way they behave each time the game is played. In this adventure you take the role of...
---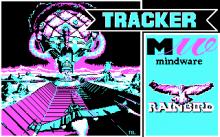 Tracker 1987
Tracker is a mouse-controlled vector-graphics 3D strategy game depicting an ultra-violent TV show of the future. As a contestant, the player's mission is to be the first to ever complete it successfully. The task involves commanding a fleet of Skimmers charged with destroying various groups of combat vehicles, including Cycloids,...
---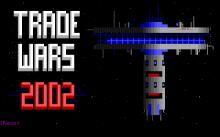 Trade Wars 2002 1990
Much like Elite, Tradewars 2002 is considered a space trading game, but it gives you a perfect mix between strategy and action by allowing you to play against other people and giving you options such as building citadels and ports. A text based game who found it's popularity by being played...
---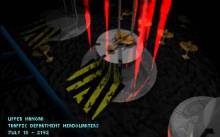 Traffic Department 2192 1994
Traffic Department 2192 is a little known underdog game from Safari Software. It's focused around an original storyline and dialogues, combined with fierce action sequences. You are Lt. Velasquez, a pilot in the Seche Traffic Department, an organization which now serves as the people's army in repelling the invading Vultures. Velasquez...
---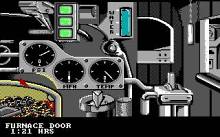 Train, The: Escape to Normandy 1988
In the months before France is liberated by the Allies in World War 2, Germany tries to take Paris' collection of classic paintings. As Resistance member Pierre LeFeu, helped by wounded former engineer Le Duc, must prevent this happening, but taking the paintings by train to Normandy and Allied control. Once...
---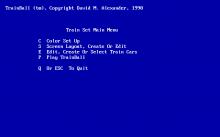 TrainBall 1990
Guide your train to safety through the mazes and passageway of TrainBall. Playing somewhat like a pinball game, you control your train with keyboard controls and must use bumpers switches and tunnels to pass the level. Bumpers and switches naturally will change your direction so you must think ahead and...
---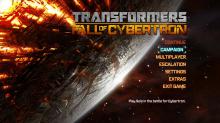 Transformers: Fall of Cybertron 2012
PC gamers get a glimpse of the final days on the Transformers' home planet as they take part in the brutal civil war between the Autobots and Decepticons in Transformers: Fall of Cybertron. Players can control a variety of familiar Transformers from each side of the battle, including Optimus Prime,...
---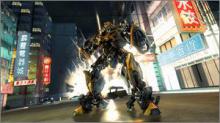 Transformers: Revenge of the Fallen 2009
Players can once again choose from a cast of noble Autobots or evil Decepticons and battle to determine the fate of Earth as Hasbro's "robots in disguise" return for their second feature film, and second movie-based game, in Transformers: Revenge of the Fallen. The single-player campaign gives gamers a glimpse...
---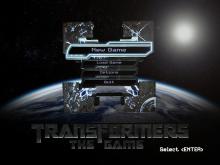 Transformers: The Game 2007
Based on the 2007 film, Transformers invites gamers into a world of mechanized shape-shifters called the Autobots and the Decepticons. By selecting an alliance, gamers will work their way through one of two campaigns and ultimately decide to defend Earth or watch it burn. As a robot, players experience combat...
---