Arcade action Games #62
Search a Classic Game: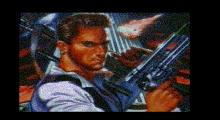 Piso Zero 1991
In "Piso Zero" the player takes the role of Mac, a hero that must rescue the people of 15 buildings that are now under the control of the evil Calawarr brothers and his army. To rescue the hostages, the player must find along every stage the hostages, and take them...
---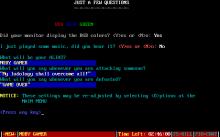 Pit, The 1990
As the backstory has it, King Reginald Hornbluff of Regal City revives his realm's sagging economy and restores order to streets torn by conflicts between predatory criminals and well-meaning but dangerous vigilantes by commodifying the chaos, containing the conflict by constructing an enormous gladiatorial arena with cash prizes to the...
---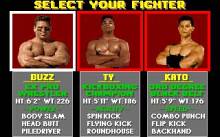 Pit-Fighter 1991
Pit-Fighter is a 3rd-person fight game that features digitized graphics of real fighters and zooming effects. Players select one of three fighters (Buzz, Ty or Kato) to take on anyone who dares. At the conclusion of a match, players are individually awarded a Knockout Bonus, Brutality Bonus, and a...
---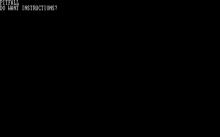 Pitfall 1983
How deep can you go? In Pitfall you manoeuvre your ship down a seemingly neverending shaft while avoiding the rock edges and disembodied faces. Use the left right keyboard keys to move your ship side-to-side and use the up and down arrows to slightly speed your ship up or slow...
---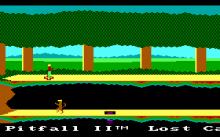 Pitfall II: Lost Caverns 1984
You play Pitfall Harry searching for the Raj diamond, his niece Rhonda, and a variety of treasures somewhere in the Andes. Poisonous frogs, eels, scorpions, bats and other hazards get in the way. Pitfall II is the sequel to Pitfall, the original platform game. Gameplay has remained pretty much the...
---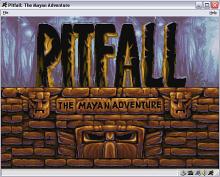 Pitfall: The Mayan Adventure 1995
Do you remember the original Pitfall for the Atari 2600 which was released a little more than a decade ago by Activision in 1982? Well hold on to your hats as the game has jumped into the 90's being released simultaneously with Windows 95 and specifically designed for use with...
---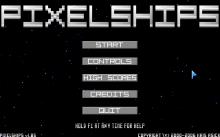 PixelShips 2000
PixelShips is a fun little side-scrolling shooter from Kris Asick. The objective of the game is simple: collect all 160 small spaceships dubbed "PixelShips" as you go through the levels. The game is harder than it sounds, because not only must you dodge the ceilings, walls, and other obstacles, you...
---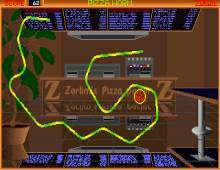 Pizzaworm 1994
You play a green worm and you have to go around and eat the pizzas. But every time you eat a pizza your tail gets longer. Instead of other nibbles type games Pizza Worm can move in a lot of different angles rather than just right angle turns...
---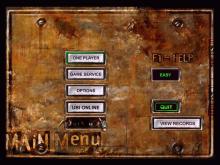 Planet of Death: Gold Edition (a.k.a. POD Gold) 1997
Ubi Soft's new game is a fast paced 3-D race for your life through just about every kind of track possible. Pod has many good features that make this game worth playing, but at the same time, it has some shortcomings that keep this game from being as addictive as...
---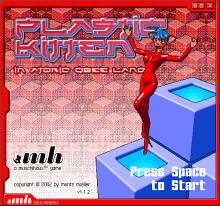 Plastic Kitten 2002
Plastic Kitten is a great freeware Q*Bert clone for the PC designed as a promotional game for Muschihaus, a German music label. You play Plastic Kitten, an anime-inspired voluptuous cat-woman who must save the world from the evil powers of Volksmusic™. The game is set inside Dr. Hi-No's brain, and the...
---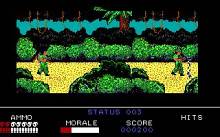 Platoon 1987
The film Platoon featured a squad of five soldiers on their mission for the US Army in Vietnam. In this action game based around the film, you take control of these five guys in turn, with the chance to switch between them as they each take one of the 3...
---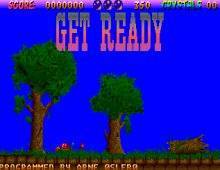 Plexu 1990

---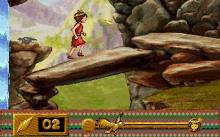 Pocahontas 1995
There is a legend of the daughter of the Indian chief, who was in love with a European who came to the North America. I believe you'll all recognize this legend as the story of Pocahontas. If nothing else, it was made famous by Disney's animated movie (and its sequel),...
---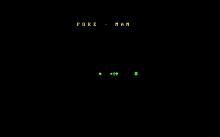 Poke-Man 1982
Poke-Man is another clone of Pac-Man. You (smiling face) try to escape the Ghosts (playing cards' symbols) and collect all the dots on the level to finish it. There are power (green) dots that allow you to eat Ghosts temporary. The whole level is one screen size. The only feature that...
---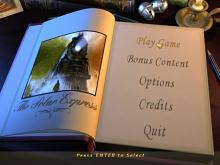 Polar Express, The 2004
This video game version of The Polar Express is based on the 2004 holiday season feature film, which follows the story of Chris Van Allsburg's children's book. Players board the title train for a ride to the North Pole to meet Santa himself. Along the way, they'll hunt for lost...
---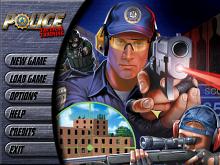 Police Tactical Training 2001
Police: Tactical Training is a reasonably good simulation of police academy firearm training. It starts out well but devolves into a repetitive and impossibly difficult game. Still, shooting cardboard criminals can offer a release from stress and the anticipation built into the game ensures a rush in at least some...
---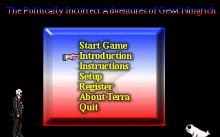 Politically Incorrect Adventures of Gewt Ningrich, The 1997
The Politically Incorrect Adventures of Gewt Ningrich is a satirical sidescrolling beat'em up. You play as Gewt Ningrich, who is racked with allegations of corruption, needs to invigorate his party, and raise cash to stay in power. To earn that cash Gewt has to kill polar bears, environmentalists and other...
---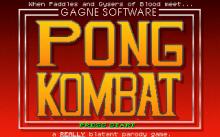 Pong Kombat 1994
Created during the golden age of the Mortal Kombat franchise, Pong Kombat is a freeware parody of the game combining it with the low-tech Pong. There's even a storyline revolving around the ancient powerful white paddle (remember him?) and the multi-coloured younger paddles who would challenge him. There's even talk...
---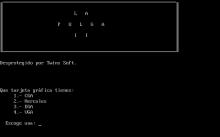 Poogaboo: La Pulga 2 1991
Poogaboo: La Pulga 2 is the sequel to Indescomp's Bugaboo (The Flea). Conserving the same gaming style and argument of his predecessor, now, you will find a lot of enemies: flies, spiders, flying dragons..., etc etc; the dragon only can be avoided, but the flies can be eaten and as...
---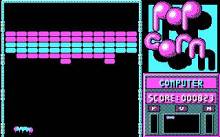 Popcorn 1988
Popcorn is a Breakout-style game. Your goal is to destroy bricks with a ball that bounces off a paddle you control. The layout of the bricks is different in each level. Some bricks are indestructible, forming areas that can "trap" your ball or force it to bounce off in...
---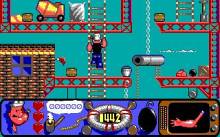 Popeye 2 1992
Strange happenings are afoot once again in Sweethaven and only Popeye can make it right. In Popeye 2, our spinach lovin' hero must once again rescue Olive Oyl and make mincemeat of Bluto while looking after Swee'Pea, feeding Wimpy and keeping an eye on Jeep. Popeye has four different levels...
---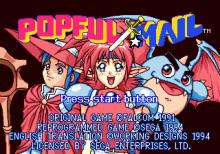 Popful Mail 1994
Bolstered by a ton of anime cinemas and an astounding three hours of spoken dialogue, Popful Mail is a fun side-scrolling hack-'n'-slash game with light RPG elements (such as armor upgrades) and a tremendous sense of humor. Players select (at any time) from three characters -- bounty hunter Popful Mail,...
---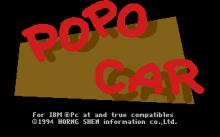 Popo Car 1994
Popo Car is a top down driving game where you are a cab driver who has to pick up customers and drop them off at their destinations. While doing this, you have to make sure you don't crash into other vehicles (which they don't make easy) and refuel in time....
---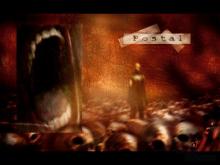 Postal 1997
Plot: Kill people. Sub-plot: Kill anything that moves. That, in a nutshell, is the entire purpose of Postal, the shooting game published by Ripcord Games. The basic story is very simple. One day you wake up, walk out of your house with a weapon in hand, and begin blowing away...
---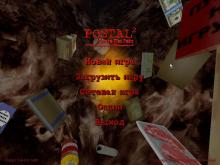 Postal 2: Share the Pain 2003
Postal 2 upgrades the action with the use of Epic's Unreal warfare engine, and features actor Gary Coleman in a special guest role. Players have the option of trying to navigate the game's many violent scenes peacefully or blazing their way through the daily errands required of the Postal Dude...
---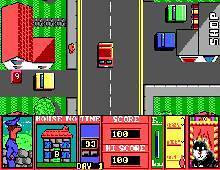 Postman Pat 3 1992
Postman Pat 3 is a Paperboy-style game. Pat agrees to help deliver telephone directories on behalf of his friend Delivery Man Dan, who's broken his leg. The play controls Pat's van, and must deliver directories to as many houses as possible whilst avoiding obstacles and without running out of fuel....
---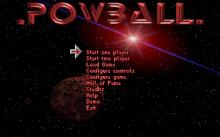 Powball 1997
Powball is a one or two player Breakout clone. Things look pretty bleak for mankind in the 25th century. Government control is beginning to crumble under pressure to feed the planets 40 billion inhabitants on a world where resources ate running out. There are savage wars over the resources that remain...
---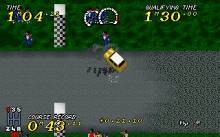 Power Drive 1994
Power Drive is an arcade racing game based around rally driving. Handbrake turns and lurid powerslides are both possible, and the steering is suitably loose. There are 3 types of stages - individual time-trials, head-to-head races against the computer, and some skill tests. There are 8 rounds of gameplay, set across...
---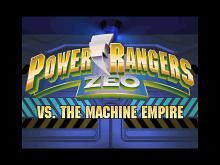 Power Rangers Zeo Versus The Machine Empire 1996
The Zeo Crystal has been shattered into shards, each representing a Zeo Rangers, who must venture into dangerous labyrinths to retrieve them. However, the villainous Machine Empire will do everything in its power to stop the Rangers. Will the super-heroes be able to defeat its minions?.. Power Rangers Zeo Versus The...
---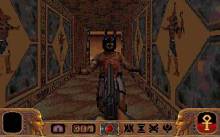 Powerslave (a.k.a. Exhumed) 1996
Upon first glance, Powerslave sounds like a halfway decent game. And at heart it is. Using a first person (and sometimes 3rd person) perspective, it is up to you to conquest through Egypt and stop the forces that be from desecrating Ramses' tomb. While this is all fine and good,...
---