Arcade action Games #34
Search a Classic Game: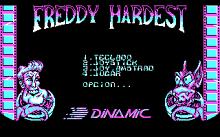 Freddy Hardest 1988
The most irreverent playboy of all the galaxy, heir of a great fortune, has a totally irresponsible life, given to uncontrolled drunks, endless celebrations and excesses of all kind. After one of his last "little" parties he decided to take the controls of his spaceship in not very appropriated conditions...
---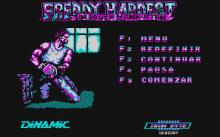 Freddy Hardest in South Manhattan 1989
In the future NYC has become inhospitable and depraved, with thugs lining every street waiting to pounce on ordinary civilians. Thankfully Freddy Hardest is on hand to face up to the baseball bats and knives, in a side-scrolling beat 'em up game. As with any Dinamic title, the difficulty level is...
---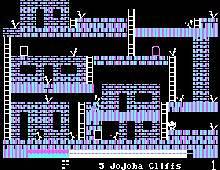 Freddy's Rescue Roundup 1984
Freddy's Rescue Roundup is an action platform game where you need to collect all of the chickens on the screen within the available time limit while avoiding enemy robots. Within the maze besides chickens and enemy robots are some bonuses which will temporarily freeze the robots or replenish your supplies....
---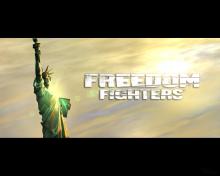 Freedom Fighters 2003
Freedom Fighters offers a blend of strategy and action as players fight to reclaim New York City from Soviet invaders. After winning the Cold War, the Soviet Union launched a nuclear missile at Washington, D.C., killing the President. Soldiers then started flooding across Canadian and Mexican borders to establish control...
---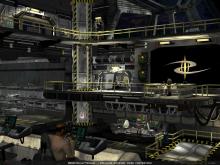 Freespace 2 1999
In the fall of 1998, Interplay and Volition made their entry into a market that was largely dominated by Origin & Lucasarts. Descent: Freespace was perhaps a tad derivative, but it was most certainly a good time, and a solid addition to Wing Commander's extended family. Now, a year later,...
---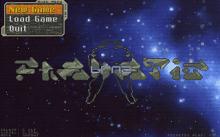 Frenetic Plus 2003
Frenetic Plus is a fun and addictive isometric shooter coded in Allegro. The official plot: "... Called upon to defend her nation in the midst of a civil war, [an android] Mercen 505 finds herself in deep space... alone, outnumbered, and lacking resources. Her three month trek will take her...
---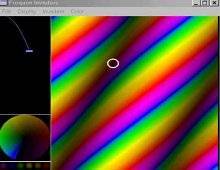 Frequon Invaders 2002
Frequon Invaders is no doubt the most unique Space Invaders clone I have ever seen. The gameplay is hard to describe, so here are the designer's own words: "...your mission is to destroy each invading Frequons by moving the cursor on top of it. What could be easier? Except for...
---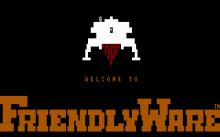 FriendlyWare P.C. Arcade 1983
A set of 8 games that are designed to be played on the original IBM PC computer of the time. Everything uses ASCII graphics, so it even works on the MDA adapter. An easy-to-access Boss Key is included, which pops up a histogram with Friendlysoft-related data. Most games are replicas of...
---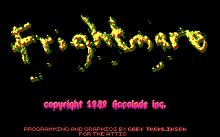 Frightmare 1989
This is a platform-game, where you play as a man who's experiencing a horrible nightmare. And if you die in it, you die for real... Your mission is to survive long enough to wake up. For every room you visit, another 6 minutes goes by, and at 8:12 the alarm clock...
---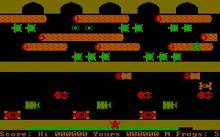 Frogger 1983
Your task in this arcade conversion is to guide a frog across a treacherous road and river, and to safety at the top of the screen. Both these sections are fraught with a variety of hazards, each of which will kill the frog and cost you a life if contact...
---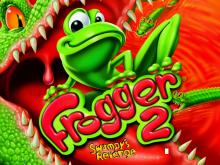 Frogger 2: Swampy's Revenge 2000
If there is one thing the gaming community is always clamoring about, it's more remakes of once classic games beaten into the ground by countless sequels and rip-offs. Frogger 2: Swampy's Revenge, though, doesn't really deserve to be included in this category as it's obvious the designers put a great...
---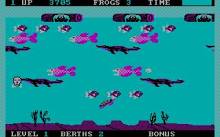 Frogger II: Three Deep 1984
In Frogger II, you need to guide your frog to safety in three different locations. Starting out underwater, reach the top of the pond while avoiding dangerous alligators and fish (you can ride a turtle for safety!). Once on top of the pond, hop across logs, birds, and even a...
---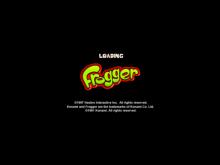 Frogger: He's Back! 1997
When the original Frogger was released for the Atari 2600 in the early 1980s, it was generally regarded as one of the classic console's most enjoyable and addictive games. Now, a new generation of gamers can see what all the fuss was about with Frogger 3D, Hasbro Interactive's hyperactive remake...
---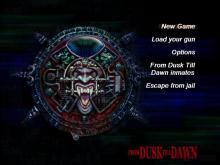 From Dusk Till Dawn 2001
From Dusk Till Dawn incorporates some innovations into the survival horror genre and, in general, gets a good many things right in presenting a more traditional idea of horror. Unfortunately, sloppy gameplay negates the gains made in development. Designer Hubert Chardot, creator of Alone in the Dark, infuses the somewhat...
---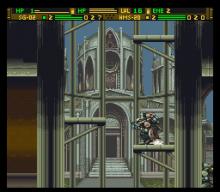 Front Mission: Gun Hazard 1996
Front Mission - Gun Hazard is a fun side-scrolling "mech" arcade/RPG platformer for the SNES console, set in Squaresoft's Front Mission universe. Although the game is not a turn-based tactical strategy game like others in the series, it retains a lot of highlights to set it apart from standard platformers....
---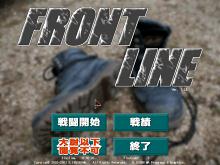 FrontLine 2003
FrontLine is a fun platformer that plays like Abuse with stickmen. The basic premise is simple: shoot all the enemy stickmen who appear on the screen. You start the game with a gun and a few grenades at your disposal, and you can use a shield to temporarily block enemies'...
---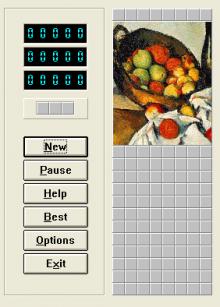 Fructus 1995
First to say, Fructus based upon Columns. Before you start the game, you can choose in the options your starting level, the higher the level, the faster the fruits will fall. Furthermore you have the option to choose the number of fruits per row. Once you have started a game, you will...
---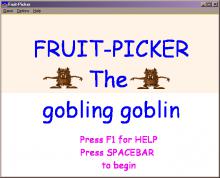 Fruit-Picker 1996
Fruit-Picker is a simple action game where the player moves a goblin around the screen, and must collect all the fruit while avoiding flying bees. Contact with a bee causes the goblin to lose a life. A bee disappears every time the goblin collects all of a specific type of...
---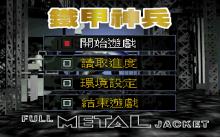 Full Metal Jacket 1996
Full Metal Jacket is a decent giant robot action game from Korean developer Mirinae. Viewed from a top-down perspective, the game plays like a cross between Zone 66 and Chaos Engine - although it is not as good as either game. First, the plot: at the end of 20th century,...
---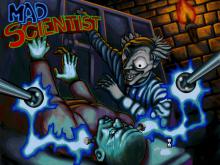 Full Tilt! 2 Pinball 1996
A fairly simple 3D-tilted pinball simulation featuring three tables (Mad Scientist, Alien Daze, & Captain Hero), all of which have a sci-fi/comic book theme. Can be played in a window or fullscreen. ...
---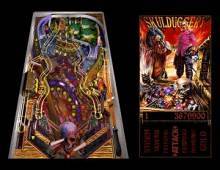 Full Tilt! Pinball 1996
Full Tilt! Pinball is a pinball simulation presented in 3D that contains three separate tables. Unlike many other pinball games, Full Tilt! doesn't use scrolling screens to portray the action but does incorporate three-way "nudging" of the table during game play. The game runs in VGA, 256-color resolution and will...
---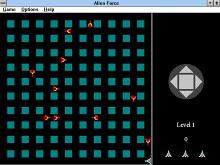 Fun Pack 3 1995
A compilation of simple arcade style games. Wizard works put out several of these shovelware style compilations. ...
---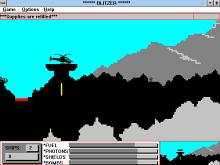 FunPack 1993
This compilation of special full versions of shareware/freeware titles was first released on floppy disk and included the following games: Blitzer Block Breaker Chomp Emlith Hyperoid Jewel Thief Warheads for Windows The collection was later reissued on CD-ROM with Jewel Thief replaced with Squash! (although the jewel case does not reflect this fact). ...
---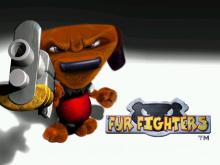 Fur Fighters 2000
The world of the Fur Fighters is a dangerous place. Years ago, an evil general tried to enslave the world of the Furballs. Luckily for them, General Viggo's attempt was foiled and his armies were repelled across the waters. The cutesy inhabitants returned to a peaceful existence and tried to...
---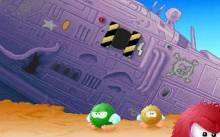 Fury of the Furries 1993
In Fury of the Furries, you control a cute, round creature called Tiny, who must defeat "the wicked one" who has captured the King, and turned all the Tinies into mindless monsters. Fortunately your Tiny has special powers. It can transform himself into a swimmer, rock eater, fireball spitter, or...
---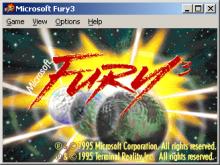 Fury3 1995
A war is raging across the galaxy and you are in the unenviable position of having to stop it. As a member of Planet Terran's Council of Peace, it is your duty to put an end to the Bion resistance on Planet Fury. Years ago the Bions were created as...
---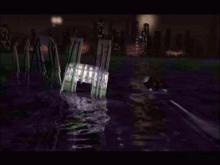 Future Cop: LAPD 1998
In Future Cop: L.A.P.D., a futuristic (21st century) real time action/strategy game, you take to the earthquake-devastated streets in the ultimate assault vehicle, the TAC X-1 Alpha. This tactical assault and combat craft boasts the latest technology in the war against crime and transforms into two distinct patrol units. As...
---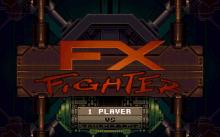 FX Fighter 1995
This brawler from British developer Argonaut is designed to deliver fast graphics, attractive combat arenas, and a selection of distinct characters. FX Fighter offers both single-player and two-player modes. Forty combat moves are available for each of the characters, which are controlled with either the keyboard or a gamepad. A...
---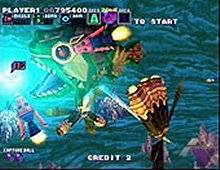 G-Darius 2000
G-Darius is an excellent PC port of the great PlayStation game of the same name, developed by Taito and published by THQ in the U.S. in 1998. This PC version was ported and released only in Japan by Cyberfront Studios. A fun shooter that truly lives up to the legacy...
---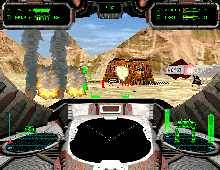 G-Nome 1997
One of the most underrated giant robots games ever made, 7th Level's G-Nome is an excellent first-person 'mech game similar to Sierra's Earthsiege series. Ty Brewer encapsulates both the high and low points of the game very eloquently in his review for Games Domain: "G-Nome represents an effort by 7th...
---