Arcade action Games #5
Search a Classic Game: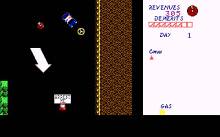 APB 1989
You are police officer Bob, whose aim is to apprehend a certain quota of criminals (litterbugs, speeders and the like) each day. This is done by chasing them and sounding your siren at them - in some cases they will need ramming off the road. There are also hardened criminals...
---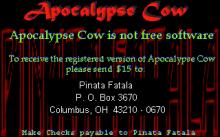 Apocalypse Cow 1996
Apocalypse Cow is a two player shareware DOS game in which players battle by catapulting cows at each other. Catapults may be angled to the right or left and may be moved forward, they cannot be moved backwards. ...
---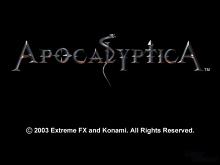 Apocalyptica 2004
Apocalyptica is a third-person action title set in a distant, forlorn future where Satan has left the bowels of the underworld in a concerted effort to control the universe. As one of the last remaining champions of humanity, players must unite with fellow military members in a last-ditch effort to...
---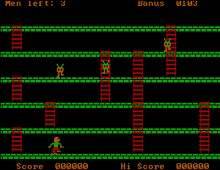 Apple Panic 1982
Apple Panic is a platform game based on the arcade game Space Panic (1980, Universal) and ported to the Apple II by Ben Serki. You control a digger, armed with his shovel, and you must kill your opponents - the evil legged apples. Your character can only walk left/right and climb...
---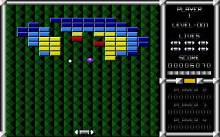 Aquanoid 1992
A shareware, run-of-the-mill Arkanoid clone. Seems to share some of the graphics as well. ...
---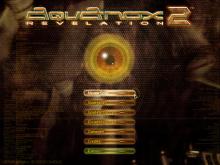 AquaNox 2: Revelation 2003
AquaNox 2: Revelation returns players to the undersea AquaNox universe. Young William Drake, heir to a ramshackle merchant dynasty, transports goods from Galapagos to the northern stretches of the Tornado Zone. However, this bores him, and he longs to be a mercenary, a Ronin, a hired-gun. Then a distress call...
---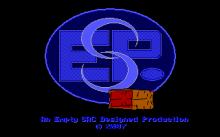 Aquarius: An Aquatic Experience 2007
Aquarius: An Aquatic Experience is a freeware, open-source arcade game created with custom tools made by fans to develop new games using the venerable SCI engine that was used for many years in several classic Sierra titles. In this simple and short game, the player guides a swimming goldfish with...
---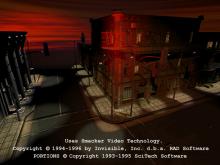 Ar'Kritz the Intruder 1996
While Jack was drinking a simple beer, he wasn't thinking that he was absorbing Ar'Kritz a microscopic extra-terrestrial police officer. Now the countdown started, Ar'Kritz causes mutations to Jack's body by creating a toxic substance. Jack is about to transform himself into a powerful monster... but the death will be...
---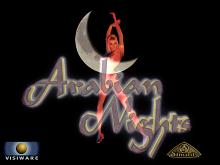 Arabian Nights 2001
The story of Arabian Nights, like many of the fabled Sheherazade's tales, takes place once upon a time, in a land far away. Five beautiful daughters have been bestowed upon the sultan of the land, but it is decreed that they all must be married by their twentieth birthday or...
---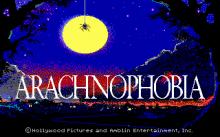 Arachnophobia 1991
This simple action game is based on the Hollywood movie Arachnophobia. South American spiders have overrun a large area in some areas of the United States. It's your task to clean the infested farms, houses or public buildings by using an very effective pesticide called "Toxi-Max". One of the most useful...
---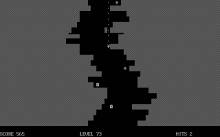 Arcade #1 1986
Arcade #1 is one of Keypunch's many game packages in which the company essentially stole freelance designers' works (most released as freeware or shareware on various BBS's), took out all credits, and sold them as the company's own games. This pack includes four action games of varying quality: Pitfall ("guide...
---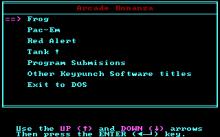 Arcade Bonanza 1987
Arcade Bonanza is a set of four simple obscure games. It contains: Frog, where the player must perform a frog safely across the street full of cars, clone of Frogger Pac-Em, another clone of classic Pac-Man game in text mode Red Alert, a text mode naval shooter Tank !, a two-player text mode tank...
---
---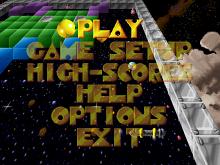 Arcade Legends 3D 1999

---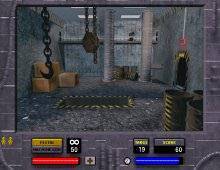 Arcade Mania 1995
Arcade Mania contains three separate games: Neutrino: This is a Breakout variant - by using a paddle, the player holds a ball in the air and clears other colorful balls out. Lunar Fox: A Battlezone variant - the player drives with a tank through alleyways, locates enemies with...
---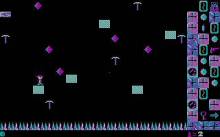 Arctic Adventure 1991
Six months after the events of Pharaoh's Tomb, the young assistant-turned-treasure hunter Nevada Smith yearns for another discovery. Not willing to take his previous exploits as "beginner's luck" as accused by so called experts, Nevada has been determined to find another great prize to find. ...
---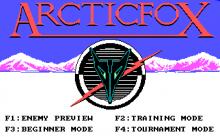 Arctic Fox 1987
In 2005, aliens have taken over Antarctica. You are sent in to combat them with the new super tank, the Slye-Hicks MX-100, Codename: Arcticfox. Arcticfox is a futuristic-based 3D tank simulation game where your overall goal is to destroy the invading aliens' main fortress before Arcticfox is destroyed. Enemy targets come...
---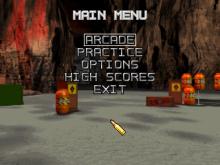 Area 51 1996
The PC port of the arcade game Area 51 is a 2D shooter in which mutants have run rampant through Area 51, the clandestine government facility where UFOs are secretly kept and it's up to the player to put this uprising down. Originally meant for use with a light gun,...
---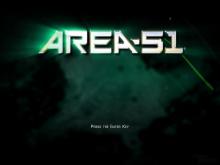 Area-51 2005
Inspired by the 1995 coin-op by Atari Games, which featured alien-blasting action with a light gun peripheral, Area 51 on PlayStation 2 once again finds players deep within the mysterious military base. Players assume the role of Lt. Nick Cross, a biohazard expert sent to investigate the strange happenings inside...
---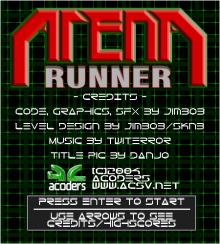 Arena Runner 2004
Arena Runner is another quality freeware action game from the talented Apocalyptic Coders group. Circy's review for Klik-Me.com says it all: " I guess, in a couple of ways, Arena Runner perhaps resembles a Snake game. You "activate" pills lying on the floors of each arena. Nab them all and...
---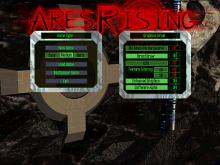 Ares Rising 1998
Ares Rising is a space combat title in which you play Marlowe at a time when warring factions sit on the edge of galactic war. Habitable planets are scarce, as are resources. The conflict rages around a mysterious and powerful alien artifact. As Marlowe, it is up to you to accept...
---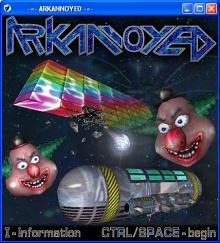 Arkannoyed 2002
This game is a windows clone based on the old game Arkanoid. Due to the newness of this clone, the graphics are quite stunning and requires a fairly decent machine, but there is also an option to change the detail so that the older machines can handle it, too. So,...
---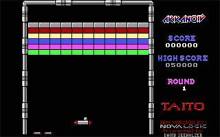 Arkanoid 1988
The original Breakout concept involves controlling a bat at the bottom of the screen and using it to catch and direct a ball so as to hit all the bricks which are arranged at the top of the screen. It was unpopular for over a decade, before Taito revived it...
---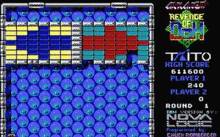 Arkanoid 2 1989
Revenge of Doh is a direct sequel to the original arcade smash Arkanoid. Along with improved graphic engine, better sound and music, better hardware support and more levels, Revenge of Doh also features a built-in editor and allows you to create your own level sets! ...
---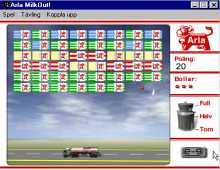 Arla Milkout 2000
Another arcade game clone by E-Game, this time the victi-- err-- inspiration is Taito's Arkanoid. Instead of just ripping of gameplay directly from the arcade game as they have done in the past, E-Game this time includes some unique twists to the concept that will please fans of the original:...
---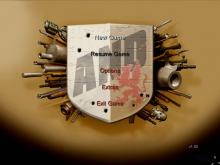 Armed and Dangerous 2003
Armed and Dangerous is an original squad-based shooter inspired by the legend of Robin Hood and his band of Merry Men. Set in the distant future, the game stars a confident gang leader named Roman who decides to overthrow an oppressive king with the help of his three-man crew, dubbed...
---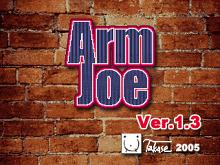 ArmJoe 2005
ArmJoe is a great 2D one-on-one fighting game coded with ASCII's Fighter Maker program. The game is an unofficial tribute to the Les Miseables broadway musical, which is in turn based on Victor Hugo's epic novel of the same name. You can play all of the main characters in the...
---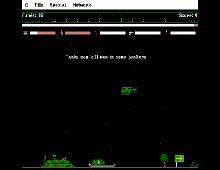 Armor Alley 1991
In Armor Alley you pilot a helicopter through side-viewed terrain. Your job is to take out the enemy forces and their base, initially armed with missiles, bombs and machine guns. Watch out for enemy anti-aircraft balloons. However the game differs from most Choplifter style games by involving management of a squad....
---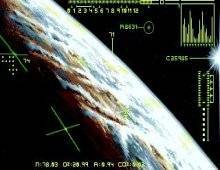 Armour-Geddon 1992
In Armour-Geddon, a power crazed entity is developing a devastating energy beam to wipe out all unprotected life on Earth. In a race against time you must choose and control up to six different vehicles, and use them to destroy enemy power lines and eventually the beam generator. And thus...
---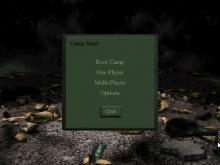 Army Men 1998
It's war! Watch those plastic, green, and tan toy-soldier figurines come to life and vie for supremacy in this squad-level real-time action/strategy hybrid. In Army Men, you take on the role of Sarge, a grizzled veteran leading his troops through desert, alpine, and bayou settings, grabbing weapon power-ups and blasting...
---