Arcade action Games #42
Search a Classic Game: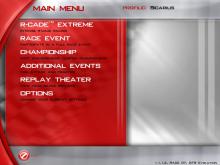 GTR Evolution 2008
GTR Evolution serves as both an expansion to Race 07: Official WTCC Game or as a stand-alone game that includes Race 07. The roster of unique cars has been expanded to 49, and vehicles come in more than 500 variations distributed across 12 different classes. There are 26 brand new...
---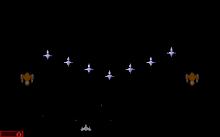 GUB 1996
The game is simple; move your ship (on the bottom of the screen) left to right to dodge the enemy ships, which descend in various patterns from the top of the screen - of course you've also got your rapid-fire atomic pea-shooter to blast the aliens with. You'll get some...
---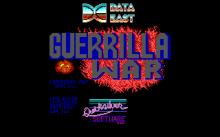 Guerilla War 1987
A tropical island (specified as Cuba in the Japanese original) is being oppressed by a dictator, but fortunately one or two brave US soldiers (Ernesto "Che" Guevara in the Japanese version) are on hand to restore justice. March through the rivers, swamps and forests to overthrow the dictator (specified as...
---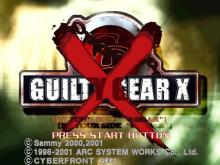 Guilty Gear X 2001
Guilty Gear X is a very interesting fighting game. It introduces plenty of new ideas to the genre, is the first high-res 2D fighting game ever released, and is probably the best 2D fighter outside of SNK and Capcom's games. Now, the first thing anyone would notice would be the...
---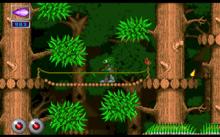 Guimo 1997
Guimo is a 2D platform game featuring several stages full of action. The story is situated in a parallel world called "Bitland", the Earth-brother world where inhabitants are under terrible danger after the invasion of Necterion and his army. To restore harmony between the two worlds, the best trained and...
---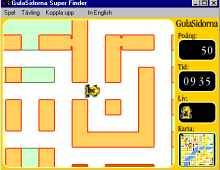 GulaSidorna Super Finder 1999
One of E-Game's earliest promotional freeware titles, GulaSidorna Super Finder is an okay action game sponsored by GulaSidorna, Sweden's premier Yellow Pages. Gameplay is simple, as the in-game instruction states: "Your mission is to visit some facilities in the city, marked with red stars on the big map and small,...
---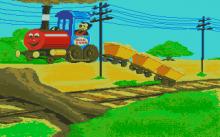 Guldkorn Expressen 1991
Produced as a product tie-in with OTA's honey puff cereal, Guldkornexpressen (or Kalaspuffsexpressen) revolves around the brand's bear mascot, who drives a train filled with honey puffs. His task on each level is to pick up boxes of the cereal, add honey and drive the train to the end of...
---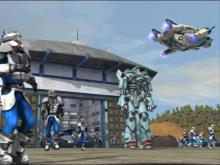 Gun Metal 2003
Yeti Studios apparently decided that PC gamers were missing a nice anime-style mech 3rd person shooter everyone could enjoy and began developing Gun Metal. Now honestly this game really didn't interest me when news of its creation came to view, but I thought it should be tested none the less. Gameplay: Gun...
---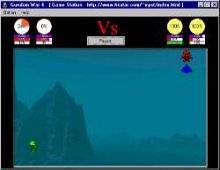 Gundam War 4 1999
A fun freeware fighting game based on the popular Japanese cartoons Gundam, Gundam Wars 4 is a fast-paced little game similar to Little Fighters, in which you try to defeat your opponent. What makes this game different is that your character (or characters, if you are controlling both of them...
---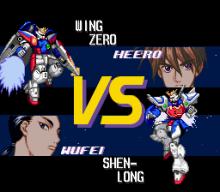 Gundam Wing: Endless Duel 1996
Endless Duel is the first and only game based on Bandai's popular giant-robot Gundam Wing anime/action figure series, part of the long-running Mobile Suit Gundam universe. The game is a 2D fighting game similar to Street Fighter, only with Gundam from the anime series. You can choose any of your...
---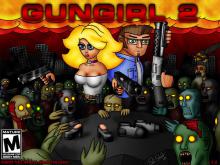 GunGirl 2 2010

---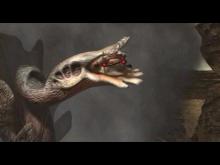 Gunman Chronicles (a.k.a. Half-Life: Gunman) 2000
Originally developed as a Half-Life mod, Gunman Chronicles starts out with a fresh storyline but soon becomes so predictable that you will have to try not to figure out what's coming next. You begin the game by assuming the role of a Gunman, humankind's last line of defense against an...
---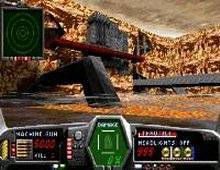 Gunmetal 1998
In Gunmetal, a first-person flight combat shooter from Mad Genius, you control a Remotely Piloted Vehicle (RPV), a hovercraft assault tank, for the Nataka Imperial Armored Cavalry through 26-levels in an attempt to keep the human race from being exterminated. Set in 2219, the futuristic sci-fi action lets you configure...
---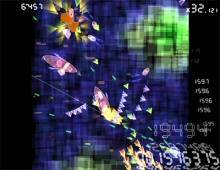 Gunroar 2005
Gunroar is a cool 360-degree top-down shooter from Kenta Cho, talented Japanese developer best known for rRootage and several other excellen shooters that feature abstract graphics, innovative gameplay, and nonstop action. Like Mr. Cho's other games, Gunroar features beautiful abstract art (both for moving units and background graphics), tons of...
---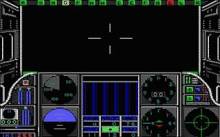 Gunship 1986
Gunship depicts the Western world's finest attack helicopter: The AH-64A Apache. This simulation recreates the weapons, flight systems, and performance of the real machine. You control an arsenal that includes laser-guided Hellfire missles, a 30mm cannon controlled by helmet gunsights, clusters of bombardment rockets--even air-to-air missles for duels with enemy...
---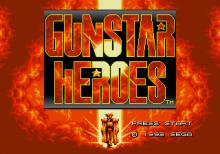 Gunstar Heroes 1993
Designed by Treasure, a Japanese company created by former members of Konami, Gunstar Heroes is a frenetically paced platform shooter in the spirit of Konami's Contra series. Gunstar Heroes features large, anime-styled protagonists that can engage foes in either hand-to-hand combat or with guns. Colorful levels are home to multiple...
---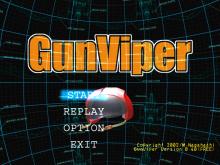 GunViper 2002
Yet another jaw-dropping, drop-dead gorgeous 3D shooter from Japan, GunViper takes the freeware 'scene' to the next level with true 3D weapons. You no longer fire flat, 2D laser beams, but full 3D bullets and rockets that spin towards their targets. Very pretty. There are dozens of enemy types, all...
---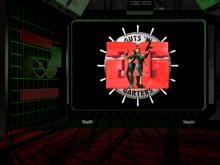 Guts 'n' Garters in DNA Danger 1997
Yep, its time to save the world again! This time, the bad guy is the evil Admiral Wort, whose evil machinations are about to end the free world. You get to shoot and hurl grenades at hundreds of guards, which become progressively tougher throughout the game. There's also an element...
---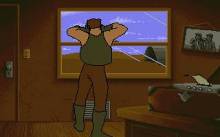 Guy Spy 1992
In this interactive cartoon you are brave English soldier, who must stop Fascist Von Max, who wants to build a Doomsday Machine with the special crystals. On every level you have to do something different such as shooting the foes, different fights, several chases, etc. Progressing in game allows you...
---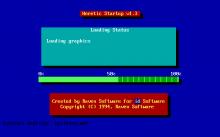 H!Zone 1996
H!ZONE for Hexen and Heretic is a compilation of 250 user made levels and twelve brand new episodes of Raven Software's medieval shooter. Driven by a button-based interface, you can select single-player or deathmatch-ready levels to play at random, input your on-line name, set difficulty settings and load-up user made...
---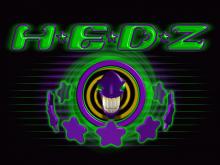 H.E.D.Z.: Head Extreme Destruction Zone 1998
In a time before man existed an alien race Hedz. The Hedz are a highly developed race, with an advanced civilization, and experts in transmutation. Gross dude, anyway back on the home planet, some alien stumbled upon a decapitated space traveler. And found out he could assume the power of...
---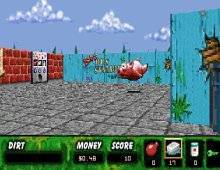 H.U.R.L. 1995
The Slob Zone is under the control of Bob the Slob, the leader of the Hardcore Union of Radical Litterbugs, an army of oversized animals. Bob the Slob has stolen all the world's clean underwear, and sends his dirty minions against the one brave hero who dares to venture into...
---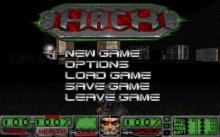 HacX 1997
HacX is a commercial add-on for Doom II. The gameplay is mostly the same - you run through levels, kill monsters and search for a keycard from time to time. The game contains completely new sprites and maps and uses the Doom engine. There are some new features, like destructible...
---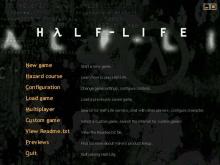 Half-Life 1998
Valve obviously spent a lot of time researching to see what the other first person shooter games have done in the past. They apparently took note that almost every single game in this genre is set up the exact same way -- go from level to level, pick up the...
---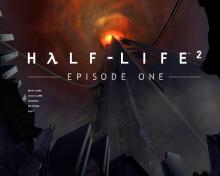 Half-Life 2: Episode One 2006
Half-Life 2: Episode One continues the single-player story from the critically acclaimed Half-Life 2. Players slip on the battered spectacles of Dr. Gordon Freeman to engage in more alien and mutant battles from within the decaying walls of City 17. The expansion pack also focuses on freedom fighter Alyx Vance...
---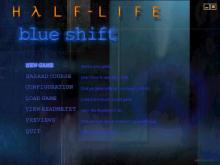 Half-Life: Blue Shift 2001
Gearbox Software follows their commercially successful Half-Life: Opposing Force with a "complete expansion set" that includes not only the Opposing Force game and the Half-Life HD pack, but an additional two episodes. The 3D-accelerated High Definition pack upgrades weapons and characters in the original Half-Life as well as the new...
---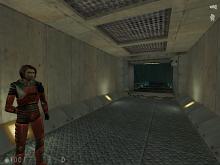 Half-Life: Decay 2001

---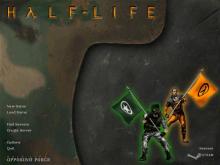 Half-Life: Opposing Force 1999
An entirely new episode for the Half-Life series, Half-Life: Opposing Force returns you to the Black Mesa Research Facility, where an experiment has gone completely wrong. In Half-Life, you were Gordon Freeman, a scientist struggling to escape the horrific facility. In Half-Life: Opposing Force, you play the other side: Cpl. Adrian...
---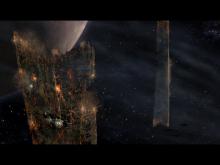 Halo 2 2007
Bungie's critically acclaimed sci-fi shooter makes its PC debut as part of Microsoft's Games for Windows label for Vista-powered machines. Players will suit up as the enigmatic Master Chief in an ongoing war against the alien armada known as the Covenant, who takes the bitter conflict to Earth in a...
---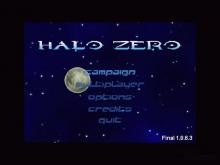 Halo Zero 2005
Halo Zero is a fan made 2D tribute to the hugely popular Xbox series. Take control once again of Master Chief and battle against the Covenant invaders. If the generic sci-fi story of the original Halo games was obscured by their ambition and scale compared to older shooters, it certainly isn't...
---