Arcade action Games #88
Search a Classic Game: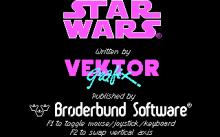 Star Wars 1988
Star Wars is a conversion of Atari Games' first-person shoot 'em up based around the original Star Wars film. You take on the role of Luke Skywalker, aiming to destroy the Death Star - which, as any fan knows, involves attacking the 'weak spot' near the exhaust. To even get...
---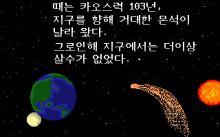 Star Wars II 1995
Star Wars II is a decent fanmade vertical shooter set in the Star Wars universe, made by a fan in Korea. The premise is definitely not the focus here, as you will fly rebel fighters such as the X-Wing and Y-Wing against both the Imperial ships AND ships on the...
---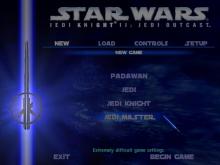 Star Wars Jedi Knight 2: Jedi Outcast 2002
With its excellent visuals, well-written storyline, killer sound, and wealth of multiplayer options, Star Wars: Jedi Knight II -- Jedi Outcast is unquestionably one of the better Star Wars games around. With that said, there are enough frustrating aspects to the single-player experience that the patience of even the most...
---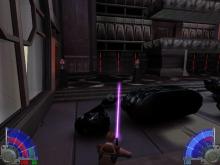 Star Wars Jedi Knight 3: Jedi Academy 2003
Star Wars: Jedi Knight -- Jedi Academy is the fourth title in a series that began as Star Wars: Dark Forces. In the three previous games, players took the role of Kyle Katarn, a Rebel-agent-turned-Jedi who at times had trouble resisting the temptations of the dark side. Though Kyle Katarn...
---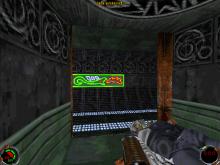 Star Wars Jedi Knight: Dark Forces 2 1998
Well, I think I'll just come out and say it: Star Wars: Jedi Knight -- Dark Forces II just isn't that great. (I hope I'm not hunted down by the legions of Star Wars fans for not liking this game!) First of all, the graphics have been completely redone since Dark...
---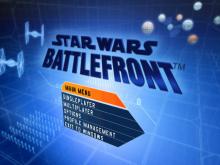 Star Wars: Battlefront 2004
Instead of controlling noble Luke Skywalker or a ruthless Sith Lord, Star Wars: Battlefront lets you take a different perspective on the well-known Star Wars canon: an opportunity to play as a rank-and-file Imperial Stormtrooper or rebel soldier. You'll participate in some of the most memorable large scale battles from...
---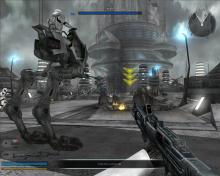 Star Wars: Battlefront II 2005
Who knew a 900-year-old little green man could wreak such destruction on a battlefield? And yet, in Star Wars: Battlefront II, you have the opportunity to take Yoda, Darth Vader, and other characters for a test drive, as it were, across some of the most famous battles of Star Wars...
---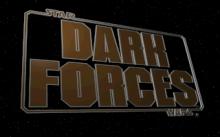 Star Wars: Dark Forces 1995
Star Wars: Dark Forces is a must-play for any Star Wars fan itching to blast Stormtroopers from a first-person perspective. It's another of those blast-'em-all-away games where your mission is to get from one point to the other. While it may sound like your regular old Doom clone, Dark Forces...
---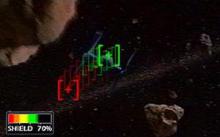 Star Wars: Millennium Falcon CD-ROM Playset 1998
Have you ever seen a game in the store that looked so intriguing that you just had to stop and look? Well, with its oversized box complete with a replica cockpit of arguably the most well-known fictional spaceship in the galaxy, the Star Wars Millennium Falcon CD-ROM Playset does a...
---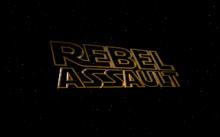 Star Wars: Rebel Assault 1993
You play a Rebel space cadet and have various missions to complete: Flying starships, destroying Walkers, infiltrating an enemy base etc. All viewpoints and gameplay is through the use of motion video backdrops. ...
---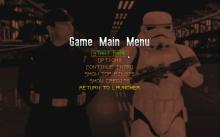 Star Wars: Rebel Assault II - The Hidden Empire 1995
In 1993, Star Wars: Rebel Assault held the distinction as the first CD-ROM-only computer game. It was up to you to guide Rookie One through computer-generated worlds from the Star Wars universe on your way to destroying the Death Star and thwarting the malevolent plans of Darth Vader and the...
---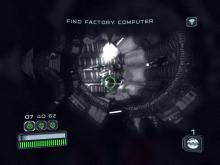 Star Wars: Republic Commando 2005
Star Wars: Republic Commando is a squad-based shooter played from a first-person perspective. Taking place during the time of the Clone Wars, Republic Commando casts players in the role of a Republic Special Operations unit as they prepare to lead a team of white armored soldiers across different worlds to...
---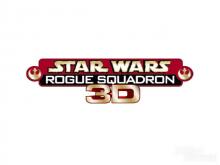 Star Wars: Rogue Squadron 3D 1998
Star Wars: Rogue Squadron 3D is a basic port from the Nintendo 64 version of the game (or perhaps the other way around, but in any case they're identical on both systems) with the exception of the main screen and the cheat codes. You are Luke Skywalker, Rebel hero and leader...
---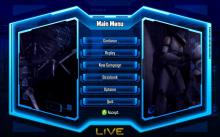 Star Wars: The Clone Wars - Republic Heroes 2009
Based on the computer-animated television series airing on the Cartoon Network, Republic Heroes has you engaged in a war between a battle droid army and the Jedi. Set between seasons one and two of the series, the game has you tracking down a bounty hunter named Cad Bane and the...
---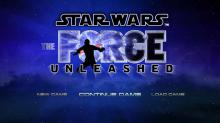 Star Wars: The Force Unleashed - Ultimate Sith Edition 2009
The movie series may be over, but the saga lives on with Star Wars: The Force Unleashed. The storyline takes place between films A New Hope, with the Galactic Empire nearing the peak of its far-reaching power. You are none other than Darth Vader's secret apprentice, engaging in covert missions...
---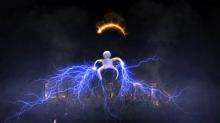 Star Wars: The Force Unleashed II 2010
Sith apprentice Starkiller is very much alive -- as a clone -- in this follow-up to the best-selling Force Unleashed. Continuing the events chronicled in 2008's game, Force Unleashed II has the embittered antihero on a quest to reunite with Juno Eclipse, who is now a key asset to the...
---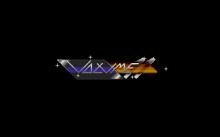 Starball 1995
Starball PC is an odd pinball game based largely on the game also called Starball, but for the Atari ST. While this game is a typical pinball, it also present many bizarre, innovative concepts. It consists of one huge table, which in turn consists of 3 main parts, each with its...
---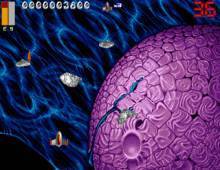 Stardust 1995
Stardust is basically Asteroids, but with a lot of gameplay modifications. There are 30 standard levels split into 5 worlds. The 6 levels a world is made of can be completed in any order. However, you must fight an end-of-level bad guy once you have finished the 6th level of...
---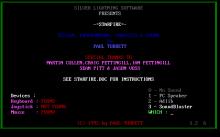 Starfire 1992
In the game Starfire, you control a fighter ship and you have to destroy all of the enemy fighters. Collect the power-ups to do better. Some of the power-ups include extra life, tri shot, and machine gun. Avoid the missile turrets and enemy ships at all costs. Make sure to...
---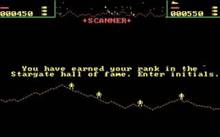 Stargate 1983
Save the humanoids from the impending aliens in the sequel to Defender. The task is still rescuing humanoids before Landers can turn them into Mutants, while avoiding and shooting other foes, however you must now carry humanoids to safety through the Stargate of the title. Entering this Stargate not only...
---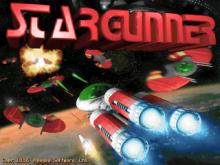 Stargunner 1996
Another side scrolling aircraft fighting game. You fight through a colorful landscape to do what is always done in these types of games, blow up everything in sight. ...
---
Starmines 1991

---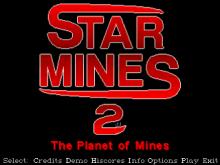 StarMines II: Planet of the Mines 1992
StarMines II: Planet Of The Mines is a single player space shooter.A huge cloud of dangerous objects was discovered in the 25th century. These objects were given the name StarMines. There appeared to be a planet inside the cloud and after many, many attempts the first explorer made it through...
---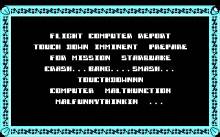 Starquake 1988
As BLOB, the Bio-Logically Operated Being, you are sent into an unstable planet and charged with the task of preventing it from exploding. This involves collecting various items (the exact combination is different every time you load the game) and taking them to the planet's core. The game is an arcade...
---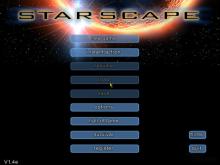 Starscape 2003
With most of its crew missing and its weapons systems ruined the space research station Aegis is all but lost. As the last remaining pilot you must help rebuild the station's defenses, acquire alien technology and create your own uniquely configured set of fighters. By mining the asteroids within the...
---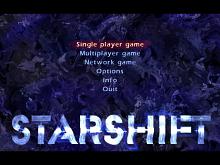 Starshift 1998
Starshift is a fun freeware Crazy Taxi-style game from Jetro Lauha, the author of excellent caveflyer KOPS. Your goal in this fun space arcade game is to visit all the platforms on each level to pick up people and drop them off at their target platform. Each time you 'deliver'...
---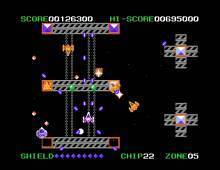 Starship Fight 2001
The objective in Starship Fight is simple: in every zone, destroy all the ground structures (represented by blue squares) to advance to the next; fail by missing too many targets, and you will repeat the level. Every enemy destroyed will leave green dots (called Chips) to collect for better firepower...
---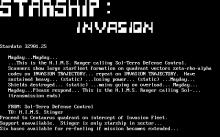 Starship Invasion 1984
This game's author, all of whose games deal in some fashion with space exploration, felt a certain systemic turn-based pause for reflection to be to the detriment of the wide array of starship captain simulators out there in the early '80s. To help convey the stress and prompt the snap...
---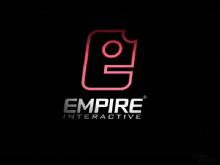 Starship Troopers 2005
Starship Troopers is similar to the controversial 1959 science-fiction novel by Robert Heinlein, in which troopers don powered armor and use advanced weapons to combat an evil, arachnid-like alien race commonly known as the "bugs." Nineteen types of creepy-crawlies show up in this first-person shooter, each with different strengths and...
---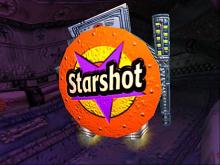 Starshot: Space Circus Fever 1999
It's hard not to like circus performers. Other than clowns (because they are obviously evil and from the bowels of hell itself), they're charming, colorful, entertaining and full of more action than your standard Saturday night on CBS. Starshot seems the same way when you begin playing -- he's got...
---