Arcade action Games #88
Search a Classic Game: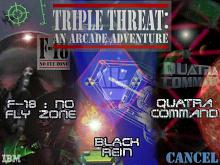 Triple Threat: An Arcade Adventure 1995
The attack in on! Take your choice- high-tech combat in space, in the skies over hostile territory or on land. Triple Threat: An Arcade Adventure, consists of Quatra Command, F-18 No Fly Zone and Black Rein. It offers fast-paced action, riveting 3D graphics and 16-bit digitized sound- all to heighten the...
---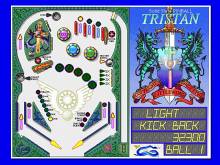 Tristan Pinball 1991
A pinball simulator for home computers. Tristan Pinball features a single medieval-themed board (hence the title) displayed in a single screen with score and bonus indicators filling the rest of the screen. Includes multiplayer hot-seat support in which each player plays a ball and switches when losing and also features...
---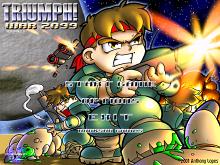 Triumph! War 2099 2001
One of the best freeware games ever made with Klik & Play game creating program, Triumph! War 2099 is a cute, innovative, and fun mix of no-holds-barred action and real-time strategy genres. At first glance, the game looks no different from the likes of Destruction Carnival: kill all of your...
---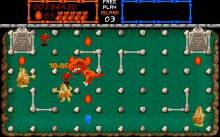 Trog 1990
Long ago, back in the days of cavemen and dinosaurs, there was a land called Og. In this land, hungry one-eyed cavemen, called Trogs, loved the taste of eggs. However, two Dino-Mites, Spike and Bloop, were determined to rescue the eggs from certain doom! Up to two players can...
---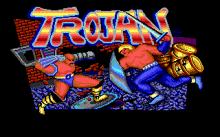 Trojan 1986
The world is ruled by a vicious warlord named Achiless and his henchmen. You are Ryu, the master of martial arts and sword-fighting, who has decided that a confrontation with Achilles is in order to bring peace and order back to the world. Your character is equipped with both a...
---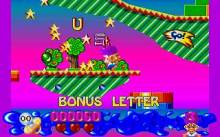 Trolls 1992
This platform game features the small blue-haired cutesy creatures that were popular around the time (although surely not with most computer game buyers?). You play a Troll roaming the levels in the hope of rescuing as many baby trolls as possible - each level gives you a set minimum to...
---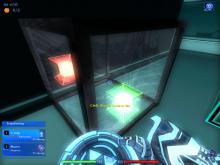 Tron 2.0 2003
Alan Bradley has finally perfected the technology to digitize people, which allows humans to enter the internal world of a computer. His program, "Ma3a," has AI sophisticated enough to store the entire gene code of a person and the mathematical equations necessary to transfer people back and forth between the...
---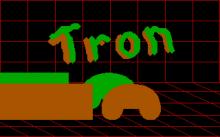 TRON: Light Cycles 1992
Based off the Disney movie TRON, this game attempts to recreate the light cycle game. Two colors face off in the attempt to box in and ultimately crash the other opponent using "Light Trails" that spring up behind each machine. A store randomly appears in which you can buy upgrades...
---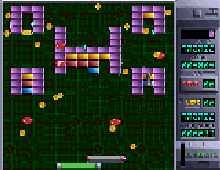 Tronic 1996
Tronic is a little Breakout-clone with additional bells and whistles. Goal of the game is to use a racket, controlled by arrow keys or mouse, to hit balls that destroy bricks. When all the bricks for a level have been cleared, the player will advance to a next level. The racket...
---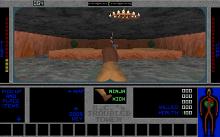 Troubled Tower 1994
You are Jack 'Calculator' Hayes, a mild mannered attorney until one day... Shane Conway Computer Designs, a large company, is also a front for a C.I.A. base held underneath the building. A secret militia group, led by the mysterious Master Dinkins, takes the building by storm. As you are walking...
---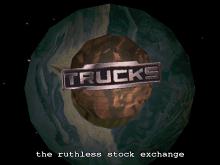 Trucks 1997
Trucks is an interesting driving game that plays like a cross between Interstate '76, Quarantine, and Terminal Velocity, except not nearly as innovative or fun as any of these games. This futuristic game is set on the planet Cooroocoocoo (I am not making this up), where you are an aspiring...
---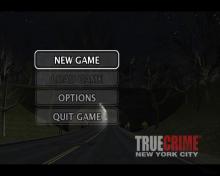 True Crime: New York City 2006
Luxoflux invites grown-up players back for another game of "good cop (or) bad cop" in this follow-up to 2003's L.A.-based action-adventure. As in the original True Crime, players take the role of an unorthodox law enforcement officer, and by their actions and in-game choices, determine the character's morality as they...
---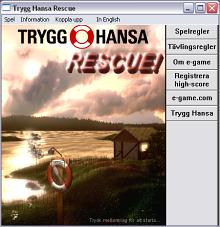 Trygg-Hansa 2000
A fun Frogger clone, sponsored by Trygg-Hansa, Sweden's second-largest insurer. Developer E-Game really has a knack for creating game concepts that match the sponsor's business, and Trygg-Hansa is no exception. What better game to represent the importance of insurance than a game in which your life is at stake? ;)...
---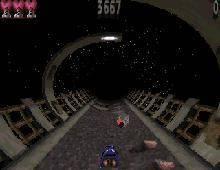 Tube 1995
Tube is a little known game from Bullfrog which, according to Home of the Underdogs (see links) was originally intended to be a test for a new Bullfrog employee. A unique concept in itself, Tube utilizes an old demo trick to simulate an endless forward-moving tunnel, along with some neat vector...
---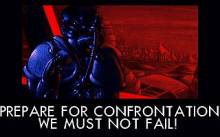 Tubular Worlds 1994
Tubular Worlds was a fairly popular shareware side-scrolling shooter, featuring a veriety of weapons and enemies in 4 different settings (episodes). ...
---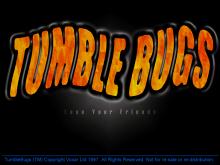 Tumblebugs 1995
Tumblebugs is a fun head-to-head action game similar to Atari's classic Combat. The premise is simple: your goal is to chase and attack the other spaceship around the map until one of you is destroyed. There is a number of different ships, each with different abilities, and a wide range...
---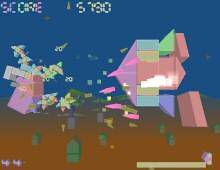 TUMIKI Fighter 2004
In the crowded field of freeware shoot 'em ups, Kenta Cho's games stand a league of their own. Innovations abound, from the abstract wireframe graphics, to randomly generated enemy gunfire, to fluid controls. Just when you think you have seen it all, the author springs new surprises with each new...
---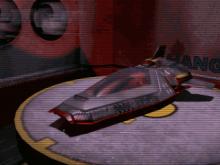 Tunnel B1 1996
You are on a mission to destroy the ultimate weapon of your enemy. This involves travelling through a set of precarious tunnels in your high-tech hover-craft. The tunnels are filled with enemy vehicles, choppers and sentry guns which you have to take out or avoid. To make life even worse,...
---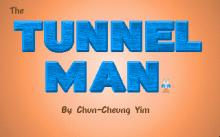 Tunnel Man, The 1994
It seems like you're caved in. Now you have to find your way out! TunnelMan is a story about a miner who experiences one of those bad days at work, in this case he has to find his way out of the mines. In order to do so, he must find...
---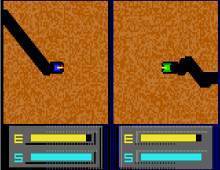 Tunneler 1991
Tunneler is an early two-player, split-screen tank game. Two players are randomly placed underground. The object is to destroy your opponent before your opponent destroys you. Unfortunately, you have to find your opponent first. Being underground, you must tunnel your way around in search of your opponent. If you happen to...
---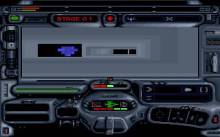 Tunnels of Armageddon 1989
Aliens threaten to destroy the earth via a huge bomb embedded deep within the planet. As a challenge to the human race, they have agreed to let Earth's finest pilot to get into a high-speed ship to get to the bomb before the timer runs out. Your ship has minimal...
---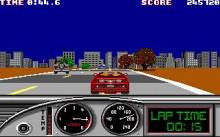 Turbo OutRun 1990
The sequel to OutRun features similar basic gameplay to the original, with the action viewed from behind the car, and the challenge being to complete each stage within the time limit. Contact can cause the car to spin, slow down or even flip; in each case you will lose time. There...
---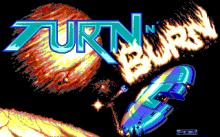 Turn 'n Burn 1991
Turn n' Burn is a simple space shooter. The player moves over the one-screen levels and shoots everything which moves. After all enemy formations (either a snake formation out of smiley faces or alien ships moving downwards) are killed, the next level is reached. Collecting power ups which are...
---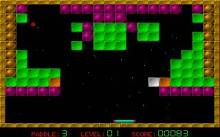 Turoid 1995
Turoid is an Arkanoid clone, where the point is - like in many other games like it - to bounce a ball with a paddle in order to destroy all the bricks on a given level. The paddle is controlled with a mouse (the mouse sensitivity can be adjusted with...
---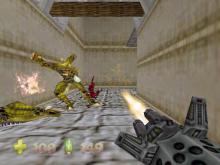 Turok 2: Seeds of Evil 1999
Turok 2: Seeds of Evil doesn't bring anything original to the crowded genre but it still manages to provide an okay gaming experience. Nothing about the game is bad but on the other hand not very much is overly good either. Let me start with the good: weapons, more weapons, and...
---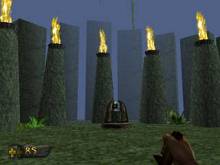 Turok: Dinosaur Hunter 1997
First and foremost, this game is gorgeous. Before I go rambling on about anything else, I'd like to tell you I was blown away by its looks. We're talking about year 1997 here, when mainstream graphics were around the quality of Blood. Yet here we have Turok, featuring sleek, sexy,...
---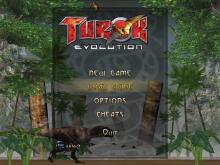 Turok: Evolution 2003

---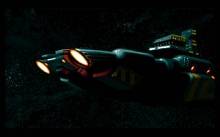 Turrican 2 1995
Turrican II: The Final Fight is a platformer/shooter as typically seen on consoles, but designed for home computers from the ground up. Its plot is - naturally - very simple: an evil mega-robot called The Machine attacks the United Planets Ship Avalon 1, slaughtering all who resist. All - except Bren...
---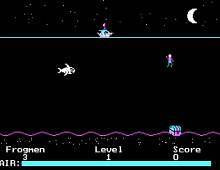 Twilight's Treasures (a.k.a. Treasure Dive) 1989
You guide your frogman down to the chest, grab it, and swim back to your boat. But there are sharks and eels who you should try to avoid. Sharks swim from the right side of the screen to the left side, and eels swim from left to right. On every...
---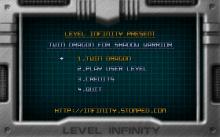 Twin Dragon 1998
Twin Dragon was one of two authorized add-on packs for Shadow Warrior that were canceled during development and later released as freeware. It features a completely new single player episode consisting of 13 levels, three new Wang-Bang levels and more. Lo Wang also had a twin brother, Hung Lo. Because his mother...
---