Arcade action Games #2
Search a Classic Game: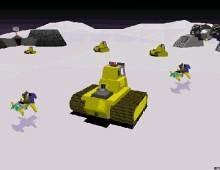 Absolute Zero 1995
Absolute Zero, the space combat game from Domark, attempts to boggle your mind in a twisting, turning adventure. You assume the role of several different characters in a variety of vehicles to save humanity from a new alien race. Use your wits, special vehicles, and weapons to fight off the...
---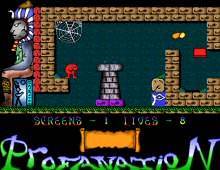 Abu Simbel Profanation Deluxe 2006
Abu Simbel Profanation Deluxe is a superb fanmade remake of Dinamic's classic platformer for the Spectrum computer. You are Johnny Jones, avid adventurer who explores a forbidden Egyptian temple (perhaps inspired by a certain famous relative...) Your goal: reach the mortuary inside the temple and get rid of the powerful...
---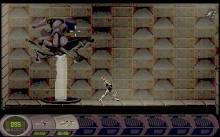 Abuse 1995
Crack Dot Com's Abuse is an action packed 2D platformer where assume the role of Nick Vrenna, a one-man-army, who has escaped captivity during a prison riot. You must find Alan Blake, a mad scientist who has discovered the secret behind human aggression, and intends to use it. The people...
---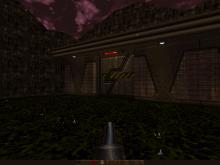 Abyss of Pandemonium 1998
An unofficial add-on for Quake (like Shrak for Quake), Abyss of Pandemonium cheekily positions itself as the next part of the story, following on from Quake's official mission packs: Quake's fearsome general, the Dark Reaver Legond returns from conquering another dimension in the name of her master, to find out...
---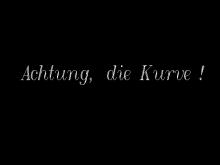 Achtung, die Kurve! 1995
This is a curious game that plays like a multi player version of the well known game Snake, which looks and plays very similar to Cervii. Like in Snake, you control a "snake" that continuously grows, the object being to stay alive for as long as possible. However unlike Snake,...
---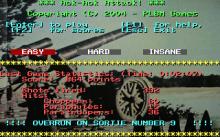 Ack-Ack Attack! 1995
A game where the object is to shoot down enemy paratroopers as they drop from planes. The player takes control of a turret and can change its angle. It is however fixed in the middle of the screen. There are three difficulty levels. ...
---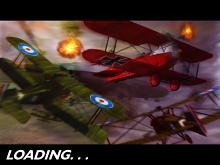 ACM 1918 1999

---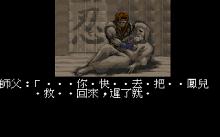 Act of Fighter 1994
Another solid arcade game from SoftStar, Taiwan's best game company, Act of Fighter is a smooth side-scrolling beat-em-up set in Chinese history. Set in a typical o-father-I-vow-to-avenge-your-death premise common in most "period" Chinese stories, Act of Fighter is a fun game that recalls Panda Software's Tough Guy, although with jerkier...
---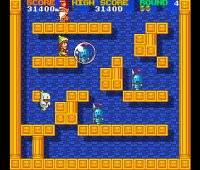 Acter World 2001
Acter World is a fun freeware clone of Taito's classic Bubble Bobble. You control Princess Lina, who must kill all the enemies who have invaded the royal palace. You are equipped with a magical ring that can "seal" the enemy in a bubble at a single touch. Then you must...
---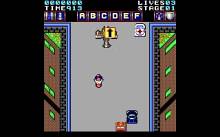 Action Fighter 1989
This is a top down vertically scrolling shooter, in which you start off as a motorbike. You are quite vulnerable to attack at first, but power ups come in the form of a Sega van which you have to dock with. The first time you dock you get double fire,...
---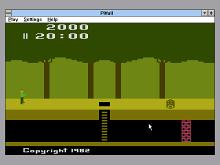 Activision's Atari 2600 Action Pack 1995
I was an avid Atari player in my youth and playing the Atari 2600 Action Pack brings back old memories. These games were just how I remember them, for better or worse. Activision didn't try to spruce the games up or take them to 3D format. They left the games'...
---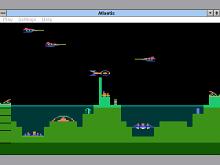 Activision's Atari 2600 Action Pack 2 1995
Did your mother throw out your Atari 2600 when you went off to college? Do you have fond memories of raiding rivers, storming barns, and attacking plaque? Do the names David Crane, Larry Kaplan, Alan Miller and Bob Whitehead mean anything to you? If you answered yes to any or...
---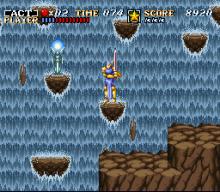 Actraiser 1990
ActRaiser combines side-scrolling action with world-building strategy set within a fantasy realm. As a deity called The Master, your task is to overthrow evil forces by reclaiming your land and amassing a population of followers. Action sequences allow you to possess a warrior statue, using its sword and magical attacks...
---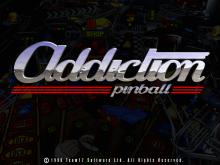 Addiction Pinball 1998
It's a shame the arcade industry is crumbling right before our eyes. Nuts to the newest racing and fighting games. The only real reason why I head out to those noisy halls is to get in a little pinball action. I always get excited whenever I see a new table...
---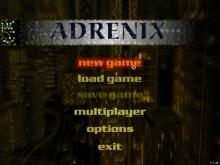 Adrenix 1998
Perhaps the greatest sign of a game's success is neither the volume of its sales nor the glowing praise bestowed on it by game reviewers, but rather the quantity of imitators it spawns. Interplay's Descent is a game that richly illustrates this: although a distant Doom clone itself, Descent has...
---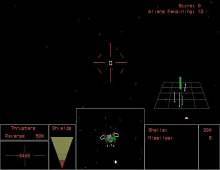 Advanced NetWars 1997
Whereas the original NetWars was developed by Novell to be bundled with their Personal NetWare program to show off NetWare's IPX capabilities, this update with more advanced graphics and new features was released with OpenDOS. The main idea of Advanced NetWars is much like the original: you are placed in the...
---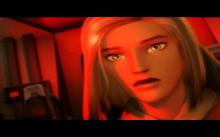 Advent Rising 2005
Advent Rising is a sci-fi shooter with a storyline penned by author Orson Scott Card, whose video game credits include The Dig and the Monkey Island series of adventure games. Advent Rising tells the story of a supposedly peaceful race called the Seekers. The setting takes place in a universe...
---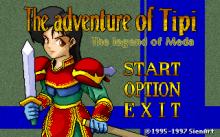 Adventure of Tipi, The 1997
The adventure of Tipi is a Korean-made side-scrolling platformer with cartoon-like characters and animations, similar to games like Elfland, Realms of Chaos or Commander Keen. You play Tipi, a young warrior who lost his (future) wife to the mighty red dragon who rules the land. To bring that terrible reign to...
---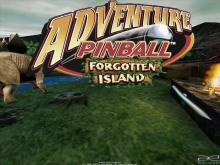 Adventure Pinball: Forgotten Island 2001
In addition to the familiar flipper-twitching action craved by pinball fans of generations both present and past, Adventure Pinball: Forgotten Island introduces new elements of strategy and intuitive puzzle-solving to the classic genre. The game actually runs on a version of the Unreal Tournament engine and is designed to provide...
---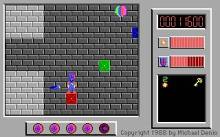 Adventures of Captain Comic, The 1988
"You are Captain Comic, galactic hero. Your mission is to recover three treasures from the planet Omsoc, which have been stolen away and hidden on the remote planet of Tambi." Captain Comic is a platformer featuring a huge nonlinear playfield divided into several different terrains. As Comic, you must search throughout...
---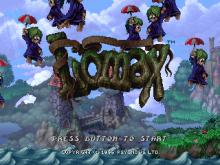 Adventures of Lomax 1997
Lomax's pals are in trouble and it is up to you to save them in this lighthearted PC game that stars those classic video game heroes, the Lemmings. Multiple levels of side scrolling 2D platform action await Lomax who jumps and shoots his way to rescue his friends. Standard collectibles...
---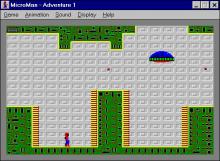 Adventures of MicroMan, The 1993
You are MicroMan, stuck inside a computer. You must run, jump, and shoot your way out. Along the way are cannons, enemies, ladders, invisible bricks, powerups, and more! You can gain the ability to get heat-seeking bullets, to jump higher, to fire 3 shots at once and more! Large bosses...
---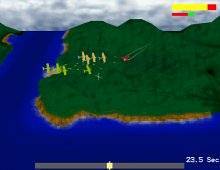 AeroStyle 2000
Flight-combat games are pretty lacking in the freeware realm so games like Aero Style are pretty refreshing for the stagnant genre. As such, I give Aero Style it's decidedly positive score just for being a decent flying game with decent graphics and decent gameplay. Nothing here will make you say...
---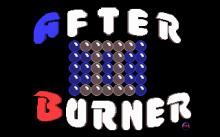 After Burner II 1989
Similar to its predecessor, the premise of After Burner II is to get on the F-14 Tomcat and fly mission after mission of shooting planes out of the sky. At your disposal is a vulcan cannon (basically a machine gun) and a limited number of missiles. In some versions of...
---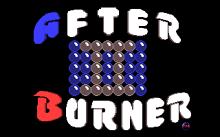 Afterburner 1989
Pretty straightforward jetfighter game. You fly your jet avoiding and shooting enemy planes and their missiles. Really nothing new, but made pretty well. The controls are pretty good (unfortunately only keyboard is available though), the graphics are good as well (for 1989). The mission is pretty simple - reach the end...
---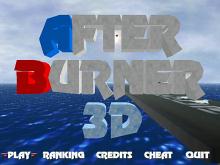 Afterburner 3D 2003
Afterburner 3D is an excellent fanmade remake of SEGA's classic first-person shooter Afterburner. The game features excellent 3D graphics, great special effects, and even a nice soundtrack to round things off. Like Afterburner, your objective is simply to pilot a jet-on-rails and fire at anything and everything that crosses your...
---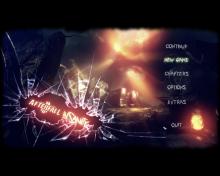 Afterfall: InSanity 2011

---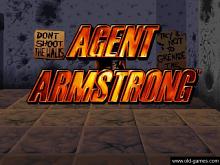 Agent Armstrong 1999
Originally released on PlayStation for the European market, Agent Armstrong makes its stateside debut as a side-scrolling shooter in the spirit of Contra and Metal Slug. Players guide the muscular hero though 30 levels of run-and-gun action in 1930s-style environments. The goal is for Armstrong to fight his way past...
---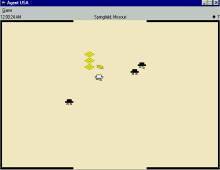 Agent USA 2001
The Fuzzbomb is on the loose! That's right baby, somewhere in the USA there's a Fuzzbomb and only one person can stop it. It's the ultimate good guy. It's a hero so pure and, it gets to wear a white hat! The game off course can be no other then...
---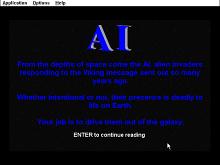 AI v2 1998
Arcade action, inspired by the classic Broderbund game AE. Requires strategy not just a quick trigger finger. This version addresses some of the most common complaints about what made the first version unfairly hard. ...
---