Arcade action Games #74
Search a Classic Game: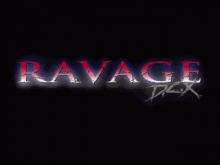 Ravage D.C.X 1996
Ravage D.C.X. is the rare first-person shooter in which you have no control over your character's movement, only the direction of the shooting. The camera view whips back and forth according to the programmer's plan, leaving you to aim crosshairs while trying to destroy waves of alien bad guys. You...
---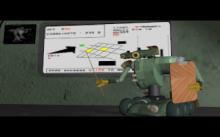 Raven Project, The 1995
What a great idea. The fight to take back control of the earth from an enslaving alien force should not be constrained solely to either dogfights in deep space or on the battlefields of Earth itself. So I was naturally excited to install this epic onto my hard drive and...
---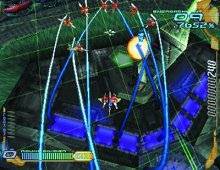 RayCrisis (a.k.a. Layer Section III) 2001
RayCrisis is a good-looking vertical shooter from Taito that is not as good as G-Darius or games in the Gradius series, but still packs enough variety to warrant a look. This download is the rare PC version that was released only briefly in Japan. One of the best things about RayCrisis...
---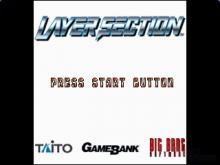 RayForce (a.k.a. Layer Section) 1997
Layer Section, a port of the arcade game Rayforce, gives gamers seven levels of top-scrolling shooting action. Players control an aircraft similar in appearance to Raiden and use it's powerful lasers to destroy waves and waves of enemies. Multiplayer options allow two people to combine forces. ...
---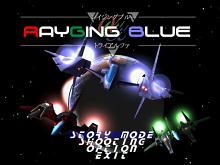 Rayging Blue 2001
Rayging Blue is yet another excellent vertical shooter from Japan's fast-growing freeware community. The game features excellent 2D anime-style graphics, plenty of big explosions and power-ups, well-designed enemy ships, and frantic action. You can accumulate power-ups to use, and gain extra lives (you start the game with 3) as you...
---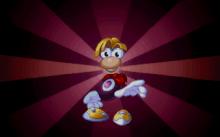 Rayman 1995
Rayman doesn't have any arms or legs. He has four fingers, and three strands of hair. Bug eyes, and an egg shaped body with an O on it. Surreal? You haven't seen the last of it.. In Rayman by Ubi Soft, players take control of Rayman, the guardian of his world....
---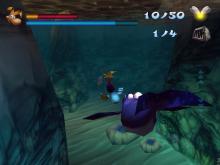 Rayman 2: The Great Escape 1999
Rayman 2: The Great Escape is a platform game like Rayman and Mario before it. I'm not that thrilled with platform games, so when this arrived at my home, I was somewhat skeptical. I've now spent many, many hours playing this epic of a game and found that I need...
---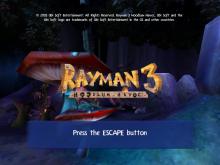 Rayman 3: Hoodlum Havoc 2003
Ubi Soft's limbless mascot prepares for a new 3D adventure in Rayman 3: Hoodlum Havoc. This time the whimsically animated hero finds himself in a strange world populated by equally bizarre characters. In addition to exploring colorful new environments, players will fight enemies using a redesigned combat system offering a...
---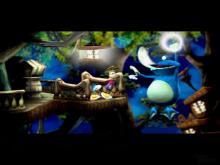 Rayman Arena 2001
Ubi Soft's limbless mascot moves away from his platform duties to compete in a series of 12 obstacle courses and 12 battle arenas in this multiplayer title designed for up to four competitors. Nine playable characters are available, five of which are locked at the start of the game. In...
---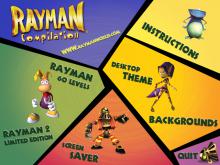 Rayman Compilation 2000

---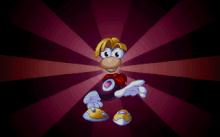 Rayman Forever 1998
Rayman Forever is Ubi Soft's way of giving back to the fans. They have essentially repackaged the three Rayman products out there, and have put them all on a single, easy-to-use (most of the time) disc. Included are the original Rayman, Rayman Designer and Rayman By His Fans. The original Rayman...
---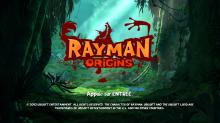 Rayman Origins 2012
Rayman returns to PCs as the limbless mascot began: as a 2D side-scrolling platform game. Featuring a presentation that resembles a cartoon, Rayman Origins also boasts 60 frames-per-second visuals with jump-in, jump-out cooperative support for up to four players. The story finds quirky characters Rayman, Globox, and two wizards (the...
---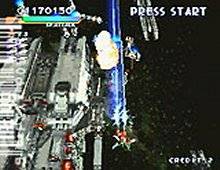 RayStorm (a.k.a. Layer Section 2) 2001
The Year is 2219. The place, Earth. Alien beings from the Secilia System have arrived in our solar system. Their objective, is to obliterate and take over the Earth with their Battle Cruisers, Mechs and Fighter Crafts. Only you and fellow pilots on the R-Gray Advanced Fighter stand in their...
---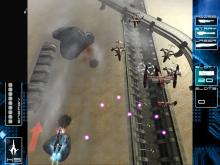 Razor2: Hidden Skies 2010

---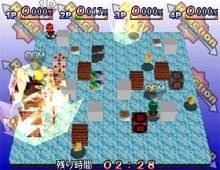 Reaction 2000
Reaction is a fun action game with puzzle elements, similar to Dynablaster in style but with more focus on action than puzzle. Your goal is to kill all the enemies on the board, by shooting them and making use of special boxes that can explode, reflect, or disappear. You can...
---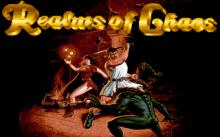 Realms of Chaos 1995
Realms of Chaos is one of the best video games on the MS-DOS platform that I have ever experiences. The sights, sounds, and action are all elements that will make any serious gamer's mouth water. A good plot, two excellent (and switchable) characters, and dozens of scary enemies all combine to make one...
---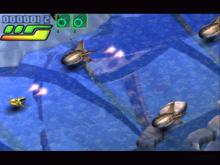 Reap, The 1997
One of the best-looking shooters ever released, The Reap from Finnish developer Housemarque features stunning visual effects and huge 3D-modelled levels spanning 4 different worlds. As the official blurb says, the game uses "...rendered graphics to represent Desert, Underwater City, Ice Caves and futuristic Metropol gaming environments, with each world...
---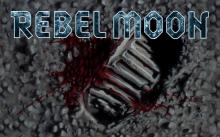 Rebel Moon 1995
Rebel Moon is a first-person shooter bundled exclusively with the Creative Labs 3D Blaster PCI or VLB 2D/3D accelerators. The game takes place in the middle of the twenty-first century as rebels of the Lunar Defense Force (LDF) prepare to wage a war of independence for the moon throughout twenty-some...
---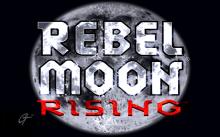 Rebel Moon Rising 1997

---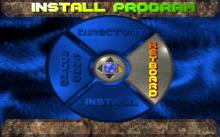 Rebel Runner 1996
The planet Ranax is under attack from the evil Maaron empire. The last Ranaxian soldier must find and use a digital code to shut down the empire's mind-controlling satellite. Rebel Runner - Operation: Digital Code is an arcade game where the main character shoots fireballs from his hands at extraterrestrial enemies,...
---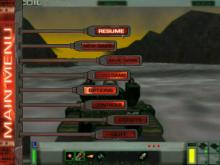 Recoil 1999
When you first listen to the word, "Recoil," you think about a spring. Well someone could call this game a spring by the way you can control things, but there's a lot more than a slinky behind it. Recoil is a vehicular shooter that puts you behind the controls of...
---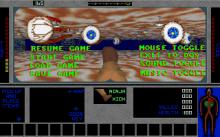 Red Babe 1994
3D Shooter, in the same class as Castaway: The Ordeal Begins. Your character must save Sharla, a beautiful woman (she had better be beautiful, otherwise why would this guy save her?) who has been taken captive. ...
---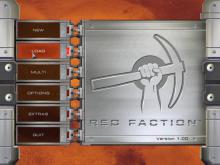 Red Faction 2001
Making the transfer from console to PC, the first-person shooter Red Faction contains many unusual aspects that will turn more than a few heads, mainly the new possibilities of Volition, Inc.'s Geo-Mod Engine that powers it. Sadly, the FPS style of action has been mostly mined out. While the story...
---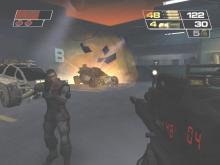 Red Faction 2 2003
Return to the first-person combat adventure of violent revolt in Red Faction 2. As in the original game, the player completes missions using 14 different weapons and a variety of commandeered vehicles. An enhanced application of the game's proprietary Geo-Mod engine allows players to drastically alter the game's environment, barreling...
---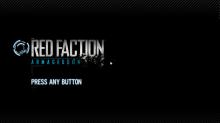 Red Faction: Armageddon 2011
The sequel to 2009's Red Faction: Guerrilla has new protagonist Darius Mason traveling deep underground to save the colonists of Mars from a newly awakened evil. As the grandson of the previous game's Alec Mason and Samanya, Darius must utilize the environment to create distractions, disruptions, and destruction. The game...
---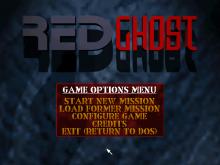 Red Ghost 1995
A new enemy has risen from secret bases throughout the world. Armed with the latest in military technology, Red Ghost is aiming at world domination. You will command eighteen of the world's most elite group of fighting men to stop this threat. Red Ghost blends the elements of a traditional isometric/top-down...
---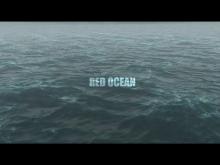 Red Ocean 2007

---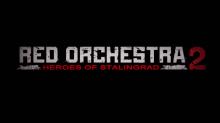 Red Orchestra 2: Heroes of Stalingrad 2011
Tripwire Interactive's WWII-era first-person shooter series continues by showcasing what proved to be a turning point in the war, and of the deadliest single engagements in the history of warfare, in Red Orchestra 2: Heroes of Stalingrad. The main campaign focuses on the events leading up to and surrounding the...
---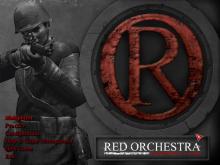 Red Orchestra: Ostfront 41-45 2006
Red Orchestra Ostfront 41-45 offers a first-person perspective on the Russian front during WWII. As infantry on the front lines, players can make use of 28 different weapons, including a 122mm cannon, and command 14 vehicles, such as the Panzerkampfwagen IV. The game features 13 combat environments in which...
---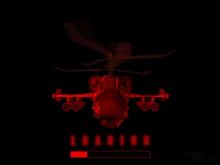 Red Shark 2002
Oxygen Interactive and G5 Software are about to release Red Shark, a game that retells history while keeping an arcade-like, third-person, helicopter combat title. The premise of the game revolves around the Russians having a secret weapon in World War II to overcome the Nazi regime. It's you, as a Russian...
---