Arcade action Games #81
Search a Classic Game: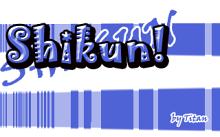 Shikun 2004
Shikun is a simple but addictive action game that sports bright anime-style graphics, fun arcade-ish gameplay, and enough surprises for multiple replays. Your goal: collect chickens using either a net or seeds which you can use as bait. Collect the required number of chickens and throw them into the pen...
---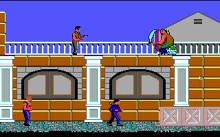 Shinobi 1989
You control a ninja, Shinobi, who must battle his way through each level in search of hostages which must be rescued. You have shurikens, kicks and punches to defend yourself with. As well as the powerful ninja magic which can clear the screen of enemies in one go. Each level is...
---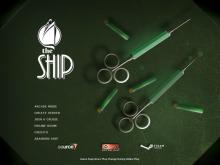 Ship, The 2006
You're relaxing on a cruise when suddenly a mysterious figure known as Mr. X appears, informing passengers he is in control of the ship. For his pleasure, he provides an ultimatum: kill or be killed. However, unlike most first-person action titles, The Ship doesn't provide excessively powerful weapons with which...
---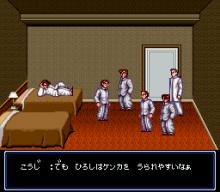 Shodai Nekketsu Kouha Kunio-kun 1992
Shodai Nekketsu Kouha Kunio-kun, released only on the Super Nintendo, is a great sequel of Nekketsu Kouha Kunio-kun, the first game in Technos' outstanding beat 'em-up series that star Kunio and Riki (Alex and Ryan in US/Europe releases), two high school gangster buddies. The basic premise is quite thin... but...
---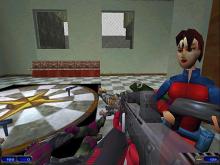 Shogo: Mobile Armor Division 1998
I was skeptical about Shogo: Mobile Armor Division when I first bought it. It looked like it had a healthy dose of Japanese anime as well as MechWarrior-like gameplay, neither of which excite me. But, I decided to give it a chance. So I installed it, set up my controls...
---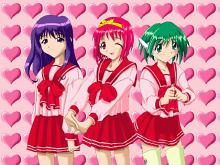 Shooting Heart 2000
Shooting Heart is a great freeware side-scrolling shooter from Japanese freeware group Asys. Choose to play as one of 3 main characters from To Heart, a popular anime series about romance in highschool, starring both humans and androids. There are many fun things about Shooting Heart. For starters, fans of the...
---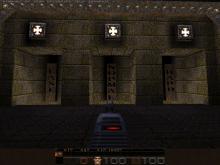 Shrak for Quake 1997
You invested your cash in the full version of Quake. You've completed all of the episodes on nightmare difficulty using only the axe. Your clan kicks major butt. The mere mention of your name brings shudders to deathmatchers everywhere. What's a Quaker to do now? Try Shrak, the first total...
---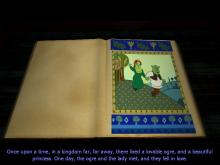 Shrek 2 2004
The green ogre is back, this time in a 3D platform game inspired by the 2004 computer animated film starring the voices of Mike Myers, Cameron Diaz, and Eddie Murphy. Unlike the console versions of the title, being developed by Luxoflux, this KnowWonder Digital Mediaworks-designed PC adventure is aimed...
---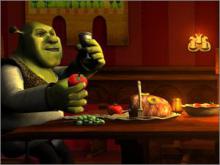 Shrek 2: Activity Center 2004
Based on the 2004 computer-animated feature film sequel, starring Mike Myers as the obstinate yet affable ogre, this PC package features a number of activities designed to educate and inspire creativity in younger computer users. Projects and mini-games play out in areas based in locations from the movie, and favorite...
---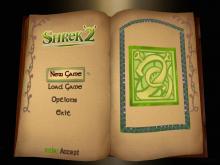 Shrek 2: Team Action 2004
Shrek 2: Team Action for PC is inspired by 2004's computer animated film starring the voices of Mike Myers, Cameron Diaz, and Eddie Murphy. The story picks up after Shrek and Princess Fiona return from their honeymoon, when they find a note from Fiona's parents inviting them to visit their...
---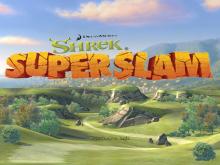 Shrek SuperSlam 2005
Based on the DreamWorks movies (which are in turn based on the unflappable ogre hero created by author William Steig), this fighting game features characters from the fairy tales, each with different fighting moves and humorous special abilities. Both single- and multiplayer (for up to four) modes are offered, and...
---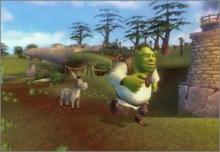 Shrek the Third 2007
Gamers must explore the worlds of Far Far Away in Shrek the Third as they track down and face Prince Charming. Adventuring through 20 levels including the Academy Grounds, the Evil Queen's Castle, and the Pirate Ship, players take the role of Shrek, Puss-in-Boots, Princess Fiona, Arthur, Sleeping Beauty, and...
---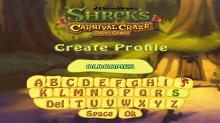 Shrek's Carnival Craze Party Games 2008
Shrek's Carnival Craze is a collection of mini-games based on familiar midway attractions such as ring-tosses, thrill rides, and so-called tests of strength. The sometimes grumpy but always good-hearted ogre hosts the carnival, and the games are all run by characters from the three previous ...
---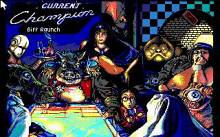 Shufflepuck Cafe 1989
One puck, and only two competitors. One is the computer, and the other is, of course, you. You get a chance to match your skills at this Air Hockey style game, over 'Cantina Band' inspired music. Deflect the puck around the walled area using your bat, trying to knock it...
---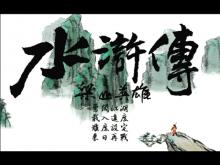 Shuihuzhuan: Liangshan Yingxiong 1997
Classical Chinese literature comes to life in this game (the title can be translated as The Liangshan Heroes of Water Margin), following the dramatic tale of deceit, exile, and vengeance for protagonist Lin Chong, in side-scrolling, beat-em-up gameplay. With support for up to three players, companions Lu Zhishen, Jin,...
---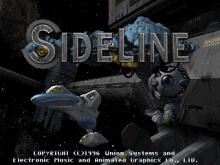 Side-Line 1996

---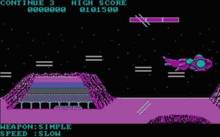 Sidearms 1988
Originating in the arcades, Side Arms is a horizontally scrolling shoot 'em up in which you control Lieutenant Henry (a second player can control Sergeant Sanders in some versions), armed with crude weaponry and protective jump-suits. They must save the earth from the mercenary invaders of Bozon. You must first...
---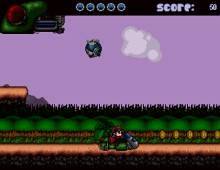 Sideswipe: Project 053 II 2003
Sideswipe is another quality freeware offering from Natomic Studios. A fast-paced side-scroller, the game offers lots of frenetic action and enemies in crisp anime-style graphics. You play secret agent 053 who has just stolen a hoverbike from a lab. Your job: help him escape the premises and through the forest....
---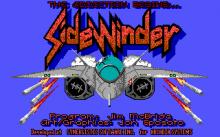 SideWinder 1988
This vertically scrolling shoot 'em up varies from the standard for this style of game, as it also features a degree of horizontal scrolling. The screen area moves across as you reach the edge of the screen and reveals a whole new range of enemies. These include lots of static...
---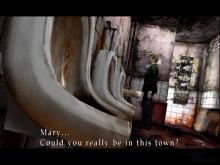 Silent Hill 2 2002
Silent Hill. Its very name conjures up a sense of mystery, and within some, a sense of dread. But not for everyone. For some people, Silent Hill is a place of happy memories, maybe the last pleasant memories that they've ever had. James Sutherland's wife was such a person. She...
---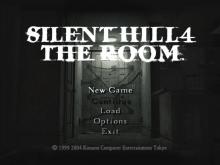 Silent Hill 4: The Room 2004
Silent Hill 4: The Room tells a story as surreal as it is disturbing. Players take the first-person role of an unfortunate man named Henry Townsend, but unlike earlier games in the survival-horror series, they will not explore a strange rural area or deserted small town. Instead, they will find...
---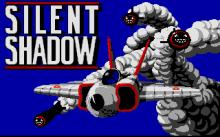 Silent Shadow 1988
Silent Shadow is an arcade with a small aerofighter as protagonist. The objective of the game is to get unharmed with maximum discretion a huge bomber to destroy the enemy fleet in the Persian Gulf. To do so the player has a modern and sophisticated fighter whose power, speed and...
---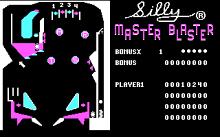 Silly Master Blaster 1985
Very old pinball game. It doesn't look anything different from a normal pinball game. ...
---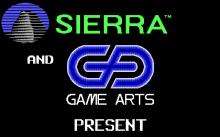 Silpheed 1989
Silpheed is Sierra's sequel to Thexder, although the two share virtually no gameplay similarities except for being shooters. Like Thexder though, Silpheed is a decent enough PC shooter but falls short when compared with Arcade shooters of its era. Silpheed manages to create some fairly convincing 3D graphics through the use...
---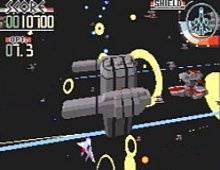 Silpheed (SEGA CD) 1993
Blessed by the power of Game Arts, Silpheed is a classic in my mind featuring graphics that are still impressive well into the '90s, a challenge worthy of any shooter fan, and a unique soundtrack. Graphically, Silpheed is a marvel, featuring mostly flat shaded objects with some textured levels thrown in...
---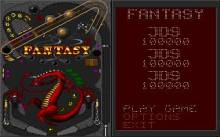 Silverball 1993
Silverball is basically a commercially published version of the game Epic Pinball. The game engine is nearly the same, only the tables themselves are different. It comes with four tables: Fantasy, Blood, Snooker Champ, and Odyssey. Some distributions (Silverball Plus 2) include two extra tables, Warbot and...
---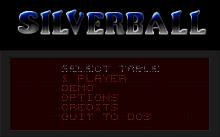 Silverball Plus 2 1994
Silverball Plus 2 is a pretty good pinball game by Epic Megagames, published by Micro League in 1994. From the information page at MobyGames: "Silverball is basically a commercially published version of the game Epic Pinball. The game engine is nearly the same, only the tables themselves are different. It...
---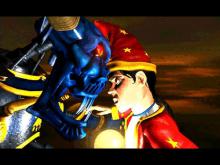 Simon the Sorcerer's Pinball 1998

---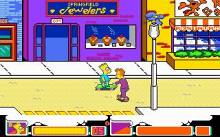 Simpsons, The 1991
Waylon Smithers has just stolen a diamond from Springfield Jewelers for Mr. Burns. While trying to make a getaway, he crashes into Homer, which knocks the diamond out of his hand. Maggie catches it in her mouth, prompting Smithers to grab her and run off. The Simpsons decide to go...
---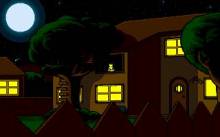 Simpsons: Bart vs. The Space Mutants, The 1991
Bart vs. The Space Mutants is a platform game where the player goes into the role of Bart Simpson (from the TV show The Simpsons) and must stop the Space Mutants from invading Springfield. On each of the five levels, Bart must collect (or get rid of) the ingredients that the...
---