Arcade action Games #56
Search a Classic Game: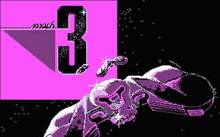 Mach 3 1987
Kill all the enemies, avoid the mines, and travel between distinct worlds to kill the evil mastermind in this behind-the-hero view shooter. ...
---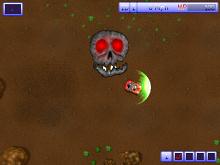 Machines of Destruction 2004
Machines of Destruction is a very fun - but also very difficult - arcade/racing gem from Fallen Angel Industries. Best played in multiplayer mode, the game, in the developer's words, is "...a mixture of racing through a circuit and wasting your opponents with a combination of the guns mounted on...
---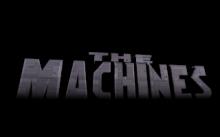 Machines, The 1995
Universal Warrior (or The Machines, as is the official title of the PC version) is a top-down maze shooter in the vein of Gauntlet and Alien Breed, with added economic elements. The game alternates between equipment management and the actual in-level action, in which a remote-controlled robot runs through...
---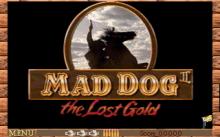 Mad Dog II: The Lost Gold 1994
The hunt for stolen gold forces you to shoot through gun-toting Native Americans, flamboyant padres, manly damsels, and a nerdy scientist. In each of the sequences, you click on the characters with your mouse as they pull out their pistols, triggering an exaggerated death video. The god-awful acting and low-budget...
---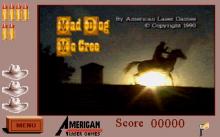 Mad Dog McCree 1993
In all honesty, Mad Dog McCree should have been left back in the arcades. While the arcade game was pretty nice looking, featuring stunning FMV (especially considering that in time period it came out in, FMV was a very new technology) and fast and furious arcade shooting, this PC version...
---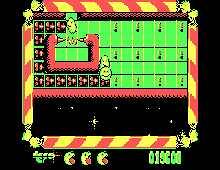 Mad Mix (a.k.a. Pepsi Challenge, The) 1988
Mad Mix is a Pac-Man variant, with a typical bird's eye view for each level and pellets you must eat in order to get to the next stages. Navigate the maze you're trapped in and gobble up food while trying to avoid the ghosts that are chasing you. As a Pac-Man...
---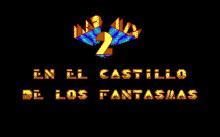 Mad Mix 2 1990
Peace had arrived finally at "Cocovillage" thanks to the good work made by Mad Mix, who had become the worthy successor of his grandfather. But the nightmare had still not finished, because a few miles away, in the town of his cousin Ope, "Cococastle" (a place crowned by a phantasmagoric...
---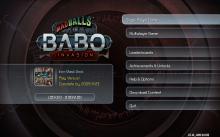 Madballs in Babo: Invasion 2009
Combining the worlds of a short-lived '80s toy and a popular freeware shooter, Madballs in Babo: Invasion lets players engage in explosive combat through a variety of single- and multiplayer game modes. The ten-level campaign finds gamers using ten different weapons to help save the galaxy, while multiplayer action includes...
---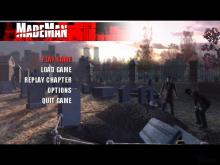 Made Man: Confessions of the Family Blood 2006
Made Man is a Mafia-centric third-person shooter from the developers at Silverback Studios. Gamers guide young mobster Joey Verola through three decades of his life, beginning with a tour of duty in Vietnam, then back to life in the streets of Brooklyn in the 1970s and '80s. As the game...
---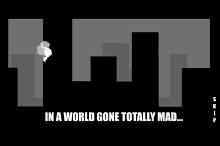 Madness Interactive 2003
Madness Interactive is a fun Windows version of a Flash game of the same name, made by the guys at Flecko.net based on the popular "Madness" Flash series. This huge game features many gameplay modes, weapons, and naturally a ton of targets to maim and kill. Like the Flash series,...
---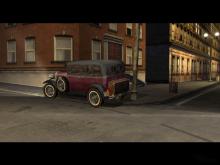 Mafia: The City of Lost Heaven 2002
Mafia takes place in the fictional 1930s city of Lost Heaven. The player takes the role of a relatively innocent cabdriver who becomes involved in the underworld of organized crime through a random accident. While between fares one night, the hero is suddenly approached by two shady characters in urgent...
---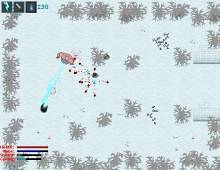 Mage Craft 2003
Mage Craft is a fun freeware action/RPG game from Robert Lupinek a.k.a. Darthlupi, a lone programmer. Similar to Magic & Mayhem, the game weaves elements of action and RPG into a very fun game. The plot, according to the official site: "[you] play the role of a young student in...
---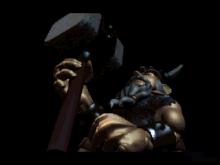 Mageslayer 1997
Raven Software is typically known for its 3D corridor shooter games, such as Hexen, Hexen II and their work on Quake. So, Mageslayer, a top down 3D action gore-fest, is a bit of a departure for them. And is this departure a good thing? Quite simply, yes. As previously stated before,...
---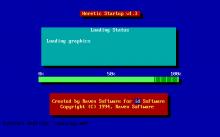 Magic & Mayhem for Heretic 1995
Magic & Mayhem for Heretic is a commercial CD-ROM package containing over 1500 levels for Heretic. The CD-ROM includes Doom-It, a popular tool from the time that allows the user to select one or multiple wad files and patch them into the game. ...
---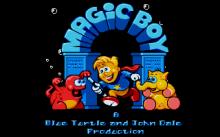 Magic Boy 1993
Join Magic Boy as he attempts to become a master wizard, and he does this by shooting enemies, putting them in a bag, and throwing them away. He also must get through four areas: Sand Land, Wet World, Plastic Place, and Future Zone. There are also several power-ups that help...
---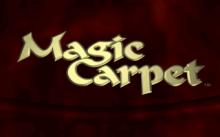 Magic Carpet 1994
Bullfrog's innovative Magic Carpet combines elements of a first-person shooter, a combat flight simulation, and a real-time strategy game. The player takes the role of a wizard's student, who must save the world when his master is stolen away by an evil dragon. This hero apprentice travels on a magic...
---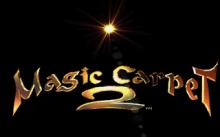 Magic Carpet 2: The Netherworlds 1995
Magic Carpet 2 successfully continues the legacy of a carpet riding magician, this time following the original magician's apprentice, as he flies against the demon overlord who seeks to destory the mortal realm. You may be saying to yourself "Yeah, yeah. Fly a carpet, blast some bad guys.. badda bim, badda...
---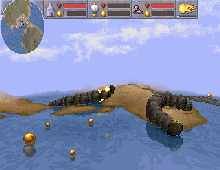 Magic Carpet Plus 1994
Magic Carpet Plus is the final evolution of the original Bullfrog game and includes the original Magic Carpet and the Magic Carpet Hidden Worlds Expansion Disk. All together, there are more than 75 levels, including twenty custom built multi-player levels, network support and real-time game play. The Hidden Worlds expansion...
---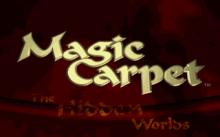 Magic Carpet: The Hidden Worlds 1995
The Hidden Worlds is Bullfrog's add-on to Magic Carpet. It features tougher missions and computer opponents in new landscapes with new spells... ...
---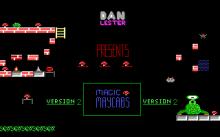 Magic Maycabs 1994
Magic Maycabs is based on the classic BBC Micro game Magic Mushrooms. However, the player controls a car in this recreated DOS version of the game. The small car needs to zoom around each level collecting every mushroom. Once all the mushrooms for the level have been found, an exit...
---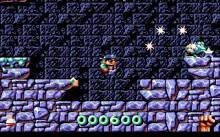 Magic Pockets 1992
In Magic Pockets, players control the cool Bitmap Kid who has deep pockets that can store virtually anything. Bitmap Kid's mission is to get back his toys that were stolen by some creatures. The game is a side-scrolling shooter that plays out across four worlds inhabited by a variety of enemies....
---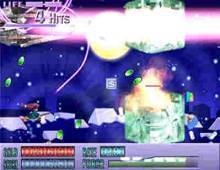 Magical Broom Extreme 2002
Magical Broom Extreme is another spectacular freeware shooter from Japan with jaw-dropping 3D weapon effects and very good gameplay. You control a cute little anime witch who shoots from her broom. The objective, naturally, is to make your way to the end of each horizontal-scrolling level to get to the...
---
Magicka 2011
Paradox Interactive and Arrowhead Game Studios team up to bring players Magicka, an action-adventure that combines multiplayer sorcery and Norse mythology with Diablo-style hacking and slashing. Gamers take on the role of a wizard who sets off on a 13-mission journey through forests, mountains, and frozen hills to track down...
---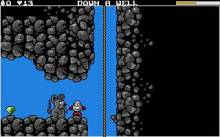 Magicland Dizzy 1993
Dizzy, the egg protagonist, is back in his fourth installment: Magicland Dizzy. The land has been corrupted by an evil wizard, and it's Dizzy's job to set everything right. To do this, he must walk, jump and flip through a large number of screens, pick up and use various items,...
---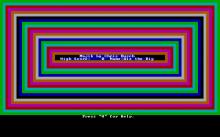 Majik 1990
For fans of Kroz and ZZT comes a textmode dungeon romp even busier and more abstract! You play a wizard who has ventured into caverns in pursuit of greatness -- as measured in the form of loot, here broken down into gold, gems and orbs. You're up against...
---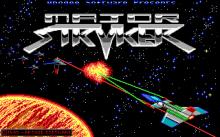 Major Stryker 1993
Major Stryker is another of Apogee's attempts to make a commercial-level shareware game. It's a rather typical shoot-'em-up vertical scroller with EGA graphics. ...
---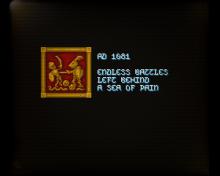 Maldita Castilla 2012

---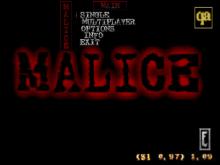 Malice: 23rd Century Ultraconversion for Quake 1997
Malice is the latest Quake TC (Total Conversion) from the boys at Quantum Axcess, the same guys who brought us Shrak. Malice is much more than a Quake add-on; it really is a whole new game. Every single aspect of Quake has been totally changed - there is...
---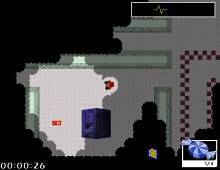 Mall Monster 2002
Mall Monster is a great game from a team of programmers at Digipen Institute of Technology. You play a little kid who has been locked inside a mall, and now it's the middle of the night and you have to get out before the mall monsters get you. The gameplay...
---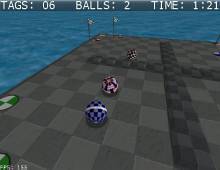 Malos 2000
Malos is a unique strategy/action hybrid that plays like a board version of "Tag" game. As the official page describes, "...each level contains a set of red tags on a grid. As the player, you control a sphere on the grid. To beat a level you must move your sphere...
---