Arcade action Games #70
Search a Classic Game: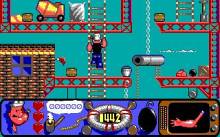 Popeye 2 1992
Strange happenings are afoot once again in Sweethaven and only Popeye can make it right. In Popeye 2, our spinach lovin' hero must once again rescue Olive Oyl and make mincemeat of Bluto while looking after Swee'Pea, feeding Wimpy and keeping an eye on Jeep. Popeye has four different levels...
---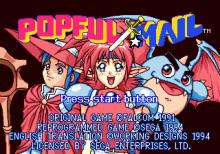 Popful Mail 1994
Bolstered by a ton of anime cinemas and an astounding three hours of spoken dialogue, Popful Mail is a fun side-scrolling hack-'n'-slash game with light RPG elements (such as armor upgrades) and a tremendous sense of humor. Players select (at any time) from three characters -- bounty hunter Popful Mail,...
---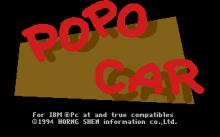 Popo Car 1994
Popo Car is a top down driving game where you are a cab driver who has to pick up customers and drop them off at their destinations. While doing this, you have to make sure you don't crash into other vehicles (which they don't make easy) and refuel in time....
---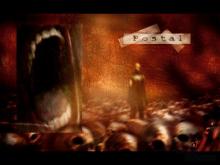 Postal 1997
Plot: Kill people. Sub-plot: Kill anything that moves. That, in a nutshell, is the entire purpose of Postal, the shooting game published by Ripcord Games. The basic story is very simple. One day you wake up, walk out of your house with a weapon in hand, and begin blowing away...
---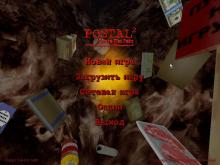 Postal 2: Share the Pain 2003
Postal 2 upgrades the action with the use of Epic's Unreal warfare engine, and features actor Gary Coleman in a special guest role. Players have the option of trying to navigate the game's many violent scenes peacefully or blazing their way through the daily errands required of the Postal Dude...
---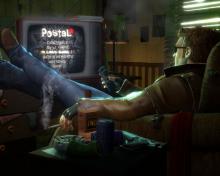 Postal III 2011
Postal III continues the politically incorrect antics of one Postal Dude as he cleans up America the only way he knows how: through extreme violence. The game is a third-person shooter set in the fictitious town of Catharsis, Arizona, where the cost of gas is in double digits and government...
---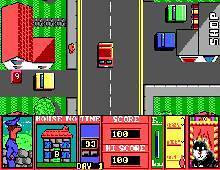 Postman Pat 3 1992
Postman Pat 3 is a Paperboy-style game. Pat agrees to help deliver telephone directories on behalf of his friend Delivery Man Dan, who's broken his leg. The play controls Pat's van, and must deliver directories to as many houses as possible whilst avoiding obstacles and without running out of fuel....
---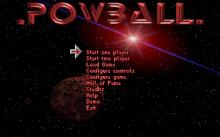 Powball 1997
Powball is a one or two player Breakout clone. Things look pretty bleak for mankind in the 25th century. Government control is beginning to crumble under pressure to feed the planets 40 billion inhabitants on a world where resources ate running out. There are savage wars over the resources that remain...
---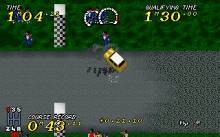 Power Drive 1994
Power Drive is an arcade racing game based around rally driving. Handbrake turns and lurid powerslides are both possible, and the steering is suitably loose. There are 3 types of stages - individual time-trials, head-to-head races against the computer, and some skill tests. There are 8 rounds of gameplay, set across...
---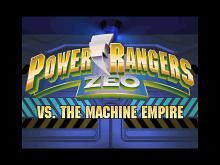 Power Rangers Zeo Versus The Machine Empire 1996
The Zeo Crystal has been shattered into shards, each representing a Zeo Rangers, who must venture into dangerous labyrinths to retrieve them. However, the villainous Machine Empire will do everything in its power to stop the Rangers. Will the super-heroes be able to defeat its minions?.. Power Rangers Zeo Versus The...
---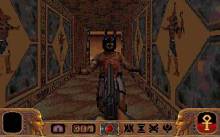 Powerslave (a.k.a. Exhumed) 1996
Upon first glance, Powerslave sounds like a halfway decent game. And at heart it is. Using a first person (and sometimes 3rd person) perspective, it is up to you to conquest through Egypt and stop the forces that be from desecrating Ramses' tomb. While this is all fine and good,...
---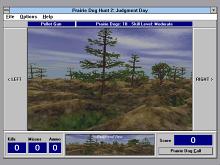 Prairie Dog Hunt 2: Judgement Day 1994

---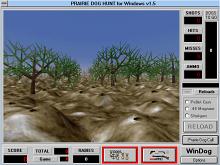 Prairie Dog Hunt for Windows 1993

---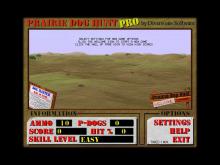 Prairie Dog Hunt Pro 1995
Prairie Dog Hunt Pro is a single player shooter. It is the third game in Diversions Software's Prairie Dog series. Prairie dogs, genus Cynomys, are burrowing rodents native to the grasslands of North America. They are a pest and this game is all about blasting them as they run from...
---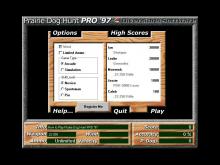 Prairie Dog Hunt Pro '97 1997
Prairie Dog Hunt Pro '97 is a single player shooter. It is the fourth game in Diversions Software's Prairie Dog series. The North American burrowing rodents are still infesting the plains and grasslands and this game is all about blasting as many of them as possible. Gameplay is pretty much the...
---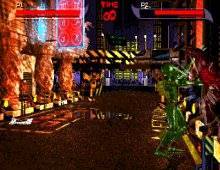 Pray for Death 1996
This is one of the few fighting games that follows the Killer Instinct school of fighting, that is: lots of eye candy, techno soundtrack and combo moves that allow you to string together dozens of hits. Storywise the game puts you in the shoes of a deceased character among a gallery...
---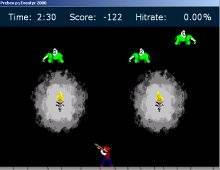 Preben pa Eventyr 2000 2001
Preben pa Eventyr 2000 is one of the most addictive 3-minute games I've ever come across. You play Preben, a wannabe shooter at the bottom of the screen. Your goal: score as many points as possible in 3 minutes by shooting flying green elephants and killer bees. While elephants cannot...
---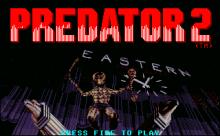 Predator 2 1990
Los Angeles Lieutenant Mike Harrington is used to dealing with a drug war between Spanish and Jamaican drug gangs, but how he's caught up in the city's worst nightmare! The fearsome Predator species of alien has arrived, out to wreak serious destruction. It is your job to stop it. The game...
---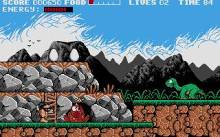 Prehistorik 1991
Prehistorik is a side-view platform game with superficial similarity to Chuck Rock, although the games were developed simultaneously in different countries. You control a neanderthal who must march through hostile pre-historic environments seeking food and keeping himself safe. Some food can be found in caves, but it mainly exists in...
---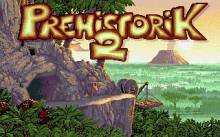 Prehistorik 2 1993
Prehistorik 2 takes up the story of its predecessor, for another caveman-era platform game. The hero must use his club to crush animal enemies, many of which then release bonus items to collect. He no longer needs to feed his clan, so there is no required minimum food target, unlike...
---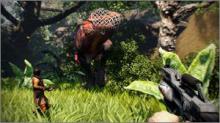 Primal Carnage 2012

---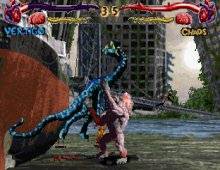 Primal Rage 1995
In this post-apocalyptic fighting game, you assume the role of a demi-god in their fight for supremacy. The combatants include five dinosaurs and two huge apes. In addition to a variety of combos and basic moves, each competitor has three special moves exclusive to them. For instance, Sauron, the T-Rex-like...
---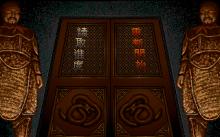 Prince of Evil 1993
In this game you are a Chinese prince who fights against many dark opponents with his sword and by casting magical arrows, fireballs and other attacking spells. Progressing from one area to another, you need to gain some new magical weapons to kill the dragons and other bosses. The energy...
---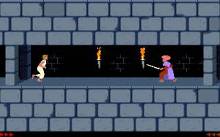 Prince of Persia 1990
Prince of Persia is still a great experience after all these years. Released in 1992, the game's animation and playability still hold up. This is a testament to the care with which creator Jordan Mechner assembled it. With only an hour of game time allotted to you, your objective is to...
---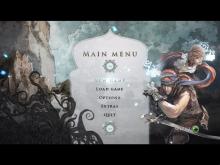 Prince of Persia 2008
Before Ryu, Lara, and Alta´r, there was the Prince. The acrobatic, wall climbing, trap-dodging, sword-swinging hero returns for another installment in the iconic Prince of Persia series. Crafted with an enhanced graphics engine that powered Assassin's Creed, the game emphasizes swift, agile movement across horizontal and vertical space in both...
---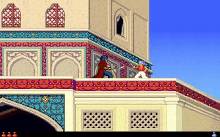 Prince of Persia 2: The Shadow and the Flame 1993
After having defeated the evil Grand Vizier Jaffar, the brave Prince claimed just one reward: the hand of the beautiful daughter of the Persian Sultan. However, as the Prince approached the palace, his appearance suddenly turned into that of a beggar. Someone who looked just like the Prince ordered to...
---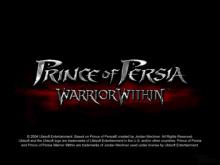 Prince of Persia: Warrior Within 2004
This 3D action sequel features the multi-talented title character of the previous year's Prince of Persia: Sands of Time, who is now imbued with even more skills and abilities, and faces an even greater threat. Pursued by an incarnation of his own deadly fate, the acrobatic Prince must platform-jump, puzzle-solve,...
---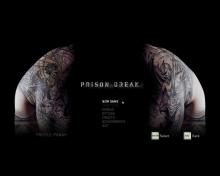 Prison Break: The Conspiracy 2010
Based on the Fox television series starring Wentworth Miller, Prison Break casts you in the role of undercover agent Tom Paxton, who is sent to the Fox River State Penitentiary to investigate why inmate Michael Scofield became a bank robber despite having a previously clean record. The game's storyline runs...
---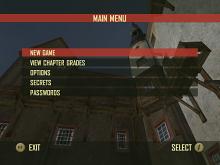 Prisoner of War 2002
The PC version of Prisoner of War has a nicely drawn map of the Colditz Castle POW compound on the foldout portion of the box. Unfortunately, this is but one of a very few significant differences from the Xbox version, which was released earlier. Graphics take advantage of the PC's...
---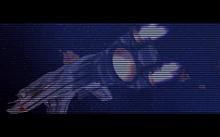 Privateer 2: The Darkening 1996
Wing Commander: Privateer 2 -- The Darkening represents a significant change from the open-ended gameplay of its predecessor. You complete missions such as hiring and escorting a freighter to deliver cargo to earn money for upgrades, buying better fighters, or hiring wingmen. The freedom to fly the cargo runs yourself,...
---