Arcade action Games #22
Search a Classic Game: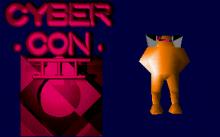 Cybercon III 1991
The Cybercon III computer was built with the intent of looking after the world, but something went wrong - the computer killed people instead, and now the world lies in chaos. The player takes on the role of one of the few survivors, with the goal of destroying the Cybercon...
---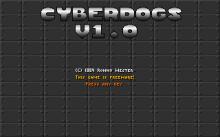 Cyberdogs 1994
If anyone remembers the top-down shooters Loaded or Chaos Engine, Cyberdogs is the same basic gameplay. You must choose your character and his weapons that you will fight with. In your mission you must destroy the enemy and retrieve the lost items. ...
---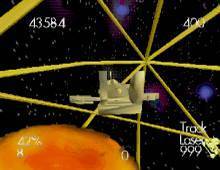 CyberDome 1996
CyberDome is a great 3D space shooter that sports a very complex 3D engine for its time, patented under the name "SuperSet" engine. In this fun game set in cyberspace, the gameplay is simple: destroy all enemy ships and targets as you progress through 64 increasingly difficult levels of action. All...
---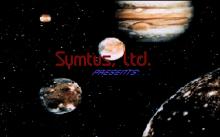 Cybergenic Ranger 1990
Cybergenic Ranger is a side-scrolling shoot'em up arcade game where you must shoot your way to success. You have to explore 7 different planets to collect some pods and discover the secret of the "7th Planet". ...
---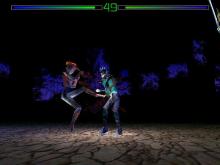 CyberGladiators 1996
3D beat 'em up for Windows. As is de rigueur for this kind of caper, all the participants have exceedingly stupid names (which is probably why they're always getting into scraps). One of them is called 'Madam Discipline' and has a special 'Foot Fetish' maneuver. Ahem, well, yes, it takes...
---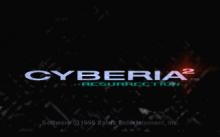 Cyberia 2: Resurrection 1995
The original Cyberia was a rail shooter that combined adventure game elements with Rebel Assault style action sequences. Cyberia 2 is essentially the same, except the 3D rendered graphics have been improved, and the quantity of in-game movies has been increased. Cyberia 2 takes off where the original ends. After...
---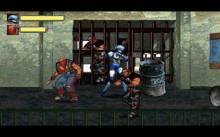 Cyberlaw 1996
Cyber Police is a Final Fight-inspired arcade game set in the future. As a member of Cyber Police, your mission is to maintain the law and order from the evil henchmen of the Blue Scorpion gang, which are trying to sow chaos everywhere they go. To do so, you will...
---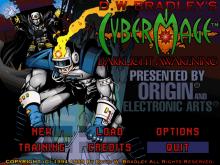 CyberMage: Darklight Awakening 1995
From the mind of comic book genius D. W. Bradley and in the image of landmark games such as Wolfenstein 3D comes the futuristic, alien-saving, 3D-shooter extravaganza CyberMage: Darklight Awakening. Multiple weapons and several environments open up in a story that surrounds you as you try and fight your way...
---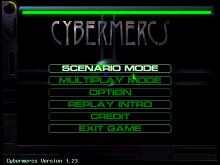 Cybermercs 1999
Cybermercs is a decent Diablo-style action/RPG hybrid that is disappointingly too shallow to appeal to fans of either camp. You controls cybernetically-enhanced mercenaries who has been recruited - naturally - by a government in its desparate fight against the alien threat. Cybermercs is essentially Diablo transported to an alien world,...
---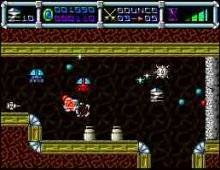 Cybernoid 2002
Cybernoid is an excellent PC remake of a classic Spectrum/Commodore shooter, released by Hewson in 1988. Although it looks like a typical 2D side-scroller, only a few minutes with the game will reveal a well-designed balance between strategy, action and even puzzle elements that will keep the action experts happy...
---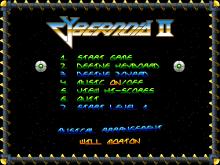 Cybernoid 2 2002
The idea of the game is to get through the five levels of the space pirates base in a strict time limit (about 5 minutes per level) recovering 1500 points worth of cargo on each level (you can find it lying around or get it by killing the little aliens...
---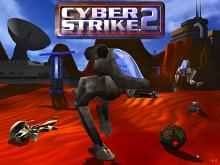 CyberStrike 2 1998
You find yourself living on Earth's first colony world, Syren, outside our solar system when you are cutoff from Earth by the sudden collapse of the wormhole that enabled travel from Earth in the first place. The wormhole collapse has also caused the orbit of Syren to begin to decay....
---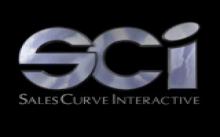 Cyberwar 1994
Cyberwar is based on the movie The Lawnmower Man and is set after its ending. The player takes the role of Dr. Lawrence Angelo who once again has to defeat the corrupted Jobe. Gameplay is similar to its predecessor and consists of several mini games which are all based...
---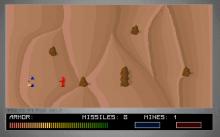 Cyberwars 1992
Top-down shooter in which you must "save" the world, by going from arena to arena shooting at the other guy. ...
---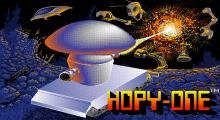 Cyborg: Hopy-ONE 1997
The bio-droid, Hopy-ONE, was created in a laboratory Professor Jonathan Silt had set up in 2013 to research the F.L.V. (Fast Line Virus), the deadliest strain of mutating virus in the galaxy. Silt was infected and cryogenically frozen in 2026. Hopy-ONE's mission was to collect samples of the virus to...
---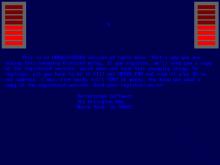 Cycle Warz 1993
This is a clone of the Tron light-cycle style game where the object is to make your opponent(s) crash into your tail as you move around the playing field. This version includes many options that you can set (including up to four players, any/all of which can be controlled by...
---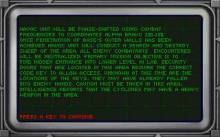 CyClones 1994
Legions of alien Cybernetic Clones ("CyClones") have devastated the Earth. Humanity's only hope lies with Havoc, himself a cybernetic warrior that had been manipulated by the CyClones to do their evil bidding. Havoc must fight the CyClones without mercy, protecting the Earth and avenging his own past. CyClones is a first-person...
---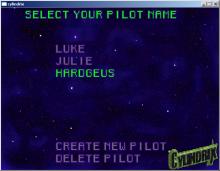 Cylindrix 2001
Choose your ship, your shipmates whom will have ships of their own and command your groups to win by taking over the Cylindrix. You'll also have to face the COMPUTER'S choices of it's group and it's ships! A FAST PACED GAME in REAL TIME 3D COMBAT. You must try to...
---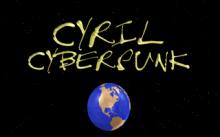 Cyril Cyberpunk (a.k.a. Cyberboard Kid) 1996
In a futuristic Manhattan, a normal kid called Cyril is scanning the airwaves and receives some information about an alien invasion planned to take place in planet earth shortly. So he decides to take his flying skateboard and his gun and go hunt those aliens. This is a platform game...
---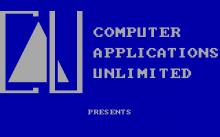 Czorian Siege 1983
Czorian Siege is an arcade action game similar to Space Invaders. You control a spaceship at the bottom of the screen and need to defend yourself from the waves of attacking enemies. Each time you clear the screen of all enemies, you move on to the next, more difficult round....
---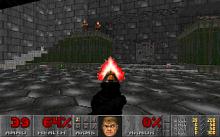 D!Zone 1995
This is a large collection of over 900 levels for DOOM and DOOM II: Hell on Earth. Also included are a number of utilities, such as Windows conversions to add DOOM graphics to Windows, and a DOOM WAD Installation shell called D!. These levels were gathered from many level...
---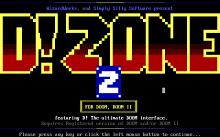 D!Zone 2 1995
WizardWorks combed the net for another 1000 Doom and Doom II levels to put into this shovelware disc which also features the D! front end. ...
---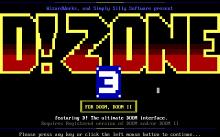 D!Zone 3 1995
D!Zone 3 is, like previous titles, a compilation of over 1000 wads for Doom and Doom II. Also contains new graphics, sound, music and more. ...
---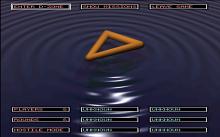 D-Zone (a.k.a. Destruction Zone) 1993
Destruction Zone, or D-Zone, is a tank battle game that allows up to three players and up to six robots to fight through rounds and accumulate money and points. The players each shop for new weapons and tools every three rounds. The enormous number of weapons and tools with well...
---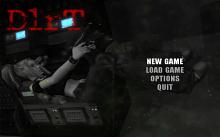 D.I.R.T.: Origin of the Species 2006
Origin of the Species is a third-person action game with RPG-style character development and a sci-fi storyline of genetic mutation, designed to live up to its Darwinian title. The premise is based on a secret government-sponsored research endeavor, cleverly called "Project G.I. Ants," which is intended to cause insects and...
---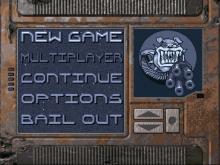 D.O.G: Fight For Your Life 1997
D.O.G. is just a simple 3rd person shooter with vehicles/turrets to use. The game doesn't have a story, you just select a mission that you can afford (you get money from completing missions), kill everyone/everything in it and continue to the next mission. The engine uses voxels, so you can blast...
---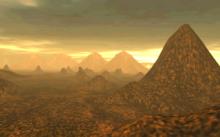 Dactylus 1997
In Dactylus - a parallax-scrolling fantasy shooter - you slip into the role of Yarin, a dragon-rider. Evil forces destroyed his village and killed his family. Now it's up to you to take revenge. Awaiting the player are 6-level-parallax scrolling, animated enemies, huge bosses, special weapons (like dragonfire and magical...
---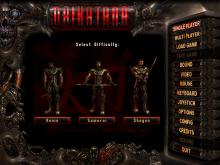 Daikatana 2000
Brandishing the mighty ancient Japanese Samurai sword Daikatana, fight your way through four time periods, from the post-apocalyptic San Francisco of as distant future to the grimy Ancient Greece of ages past. You'll meet 64 monsters and encounter 25 different weapons in the detailed 3D environment that uses an enhanced...
---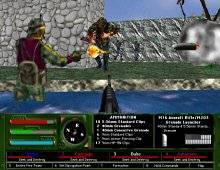 Damage Incorporated 1998
Damage Incorporated is a fun but little-known first-person shooter based on the Marathon 2 engine that Paranoid Productions licensed from Bungie. The brief description at MobyGames goes as follows: "...[Damage Incorporated] incorporates a number of real-time strategy game mechanics to create an interesting hybrid game. The game takes place in...
---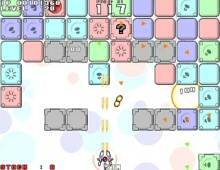 Dan! Da! Dan! 2005
Dan! Da! Dan! (yes, I'd like to know what this hard-to-spell title means, too) is a fun mix between puzzle and vertical shooter from OMEGA, the author of freeware classic Every Extend. A cool game that is reminiscent of Star Soldier series from Hudson Soft, DDD is easy to learn...
---