Arcade action Games #68
Search a Classic Game: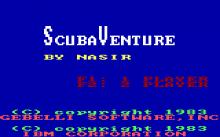 ScubaVenture 1983
In ScubaVenture you need to dive for treasures! Your goal is to earn as many points as possible by collecting rare fish and opening valuable treasure chests along the ocean floor. Each of the underwater caverns contains several locked treasure chests; keys for the chests can also be located somewhere...
---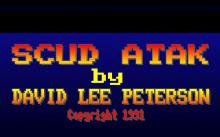 Scud Atak 1991
Low-rise buildings huddle in a row, perhaps in some Tel Aviv suburb, while fearfully awaiting the flaming death Saddam Hussein's Scud missiles promise to rain down. Patriot ballistic missile defense batteries wait in the eaves, their operators hoping to successfully intercept an incoming Scud before it reaches a target.This...
---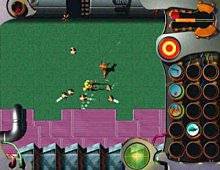 SCUD: Industrial Revolution 1997
SCUD: Industrial Revolution is a decent top-down action game based on SCUD: The Disposable Assassin, a wacky and successful comic book hero created by Rob Shrab in 1993. You control SCUD, the yellow coin-operated assassin robot as he blasts his way through multiple levels, battling humanoid, mutant, and robotic enemies....
---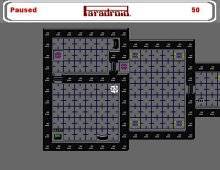 SDL Paradroid 2002
SDL Paradroid is an excellent fanmade Windows remake of Paradroid, a classic Commodore 64 game that was released for the Atari ST and Amiga, but never for the PC. The plot of this masterpiece goes as follows: the droid crew of a galactic space freighter has turned against their masters....
---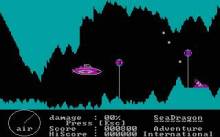 Sea Dragon 1983
Sea Dragon is an arcade style side scrolling shooter. The player pilots a submarine through treacherous underwater caves in an attempt to destroy a heavily guarded reactor. Mines, gun turrets, and a variety of enemies provide obstacles to this goal. The submarine is armed with missiles, torpedoes, and a 'Big...
---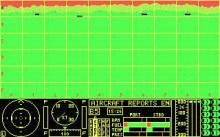 Search and Destroy 1987
Search & Destroy and Up! Periscope are two early submarine sims have a lot in common even though they were produced by publishers who lived thousands of miles across: Search & Destroy was designed and released in the U.S. while Up Periscope! was released in Europe. Both are excellent submarine...
---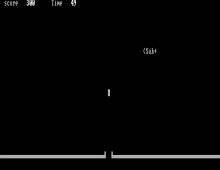 Seawolf 1982
This game is a re-creation, using ASCII characters, of the 1976 Midway coin-op game Sea Wolf.In Seawolf you are the captain of a submarine trying to stop an enemy fleet of ships. You have one minute to try and destroy as many PT boats, submarines, and oil tankers as possible....
---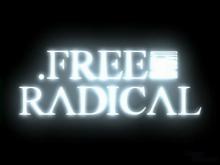 Second Sight 2005
In Second Sight, players are cast as a mysterious man who, at first, cannot even remember his own name. Awakening from a coma in a strange, utilitarian facility, the hero finds that he does not know who he is or why he is there. Soon, he also finds that he...
---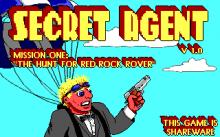 Secret Agent 1992
As Agent 006, you are the world's only hope: the terrorist organization known as the D.V.S. has captured the blueprints to a new, powerful weapon known as the "Red Rock Rover". Your mission is to infiltrate an island occupied by the D.V.S. and retrieve the first part of the blueprints....
---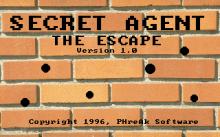 Secret Agent: The Escape 1996
Secret Agent : The Escape is a shareware Doom clone.The player takes the role of the secret agent who must shoot his / her way out of a prison complex.Initially the player starts with no weapons and has only their ninja kick to defeat the prison guards. As they progress...
---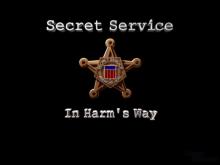 Secret Service: In Harm's Way 2001
Secret Service is such a mess that few gamers will come across many first person shooters less fun to play. A comprehensive list of the shortcomings is not feasible within the scope of this or any other review, but a few of the more odious elements stand out and should...
---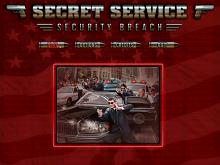 Secret Service: Security Breach 2003
Players assume the role of Dennis Sharpe, a top Secret Service agent assigned the duty of protecting the President at all costs. Throughout ten missions, players will attempt to derail any and all plans to bring down the free world, in locations that include a hospital, a hotel, a mansion,...
---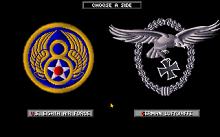 Secret Weapons of the Luftwaffe (CD-ROM) 1992
Fly as an American or German pilot in the years 1943-1945 in this WWII air combat simulation. This game features several experimental German aircraft to try out. Can you alter the outcome of WWII with them? The experimental German planes include Messerschmitt 262, Me163 Komet rocket plane, and the Gotha...
---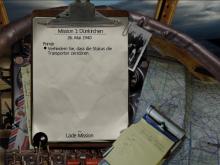 Secret Weapons Over Normandy 2003
Secret Weapons Over Normandy features 20 authentic World War II aircraft in a series of 30 air-to-air and air-to-ground missions. Inspired by LucasArts' original Secret Weapons of the Luftwaffe, released in 1991 for computers, players become members of an ace squadron that is given the most harrowing assignments in the...
---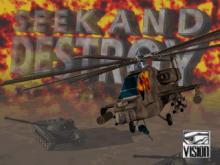 Seek and Destroy 1996
Seek & Destroy puts players in control of an ambushed army helicopter. Unfortunately, no back-up is available and players must guide their chopper through hordes of enemy aircraft and tanks. Fortunately, powerful mounted guns and a missile launcher provide plenty of offensive firepower. ...
---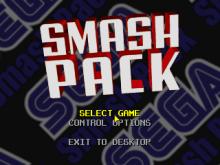 SEGA Smash Pack 1998
With crappy games being released all the time by game companies, isn't it nice to play a proven classic? What if you played eight (arguably) proven classic Sega games, now on your PC? With the ordeal about playing console games on your PC, Sega decided to take advantage of the...
---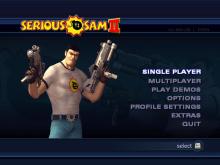 Serious Sam II 2005
Fast-paced first-person shooting returns in this first true sequel to Croteam's breakthrough release. Serious Sam II is built on a new engine, but play remains loyal to that of the original, with lots of frantic running and gunning against overwhelming odds. Single players resume the role of the era-hopping Sam...
---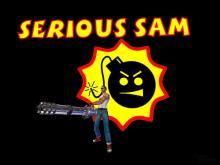 Serious Sam: The First Encounter 2001
The recipe for making Serious Sam: The First Encounter is simple. Start with a hefty helping of Doom's fast action and toss in one Duke Nukem wannabe character, then stir in a few bosses from Quake. Finally, glaze the entire game over with Unreal's weather, water and solar flare effects....
---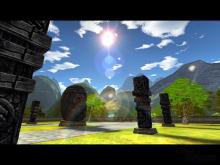 Serious Sam: The Second Encounter 2002
Serious Sam: The Second Encounter (SS2) combines the color and arcade action of Mario 64 with the gore and blood of Return to Castle Wolfenstein; what's wholly absent is the quasi-realism of Medal of Honor: Allied Assault. Never, ever, will you forget that SS2 is a game, since everything is...
---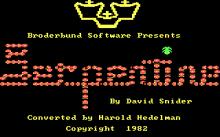 Serpentine 1982
In Serpentine you control a multi-segmented snake in a maze; your goal is to survive and earn as many points as possible. At the beginning of each level, three enemy snakes will also enter the maze. To complete the level, you need to eat all of the enemy snakes. If...
---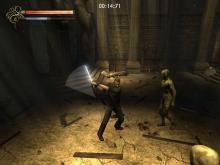 Shade: Wrath of Angels 2004
Shade: Wrath of Angels is a third-person supernatural action-adventure that leads players from the present, back to Middle Ages, and through a realm of shadows, on a quest to solve a million-year-old mystery. While enemies are vicious and combat may be a necessity at times, the game's focus is on...
---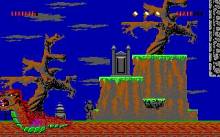 Shadow Knights 1990
As a ninja with a mission to "redeem Naipusan, the once peaceful land that was destroyed by the northern armies", you have to defeat the evil Shogun of Death. Shadow Knights is a platform game where you try to complete several levels, such as a village, a cemetery or a...
---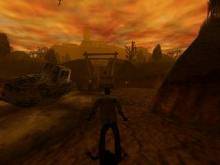 Shadow Man 1999
As someone who loves New Orleans and is intrigued by voodoo culture, I was very excited to play Shadow Man on my PC. The storyline -- an impending onslaught of evil headed by the biblical demon Legion and Jack the Ripper -- is a good one. When I first began...
---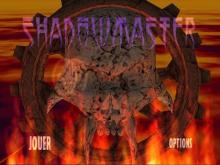 Shadow Master 1998
Shadow Master is an animated shooter in which you must overcome wave after wave of insidious evil creatures and robots. Controlled by the Shadow Master himself, these monsters are hell bent on destroying every organic entity they encounter in an attempt to give their evil master full control over all...
---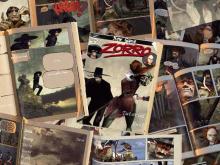 Shadow of Zorro, The 2001
Now, let's see: a game based on an extremely popular movie - is it destined to be a success? That depends on the several things. First off, true fans will surely be thrilled with the idea of involving themselves in the exciting adventures of the famous character of Zorro. As...
---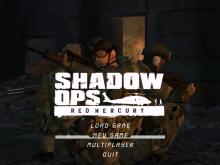 Shadow Ops: Red Mercury 2004
A futuristic first-person shooter starring a top Delta Force operative, Shadow Ops: Red Mercury has players on a sensitive mission to find a nuclear accelerant called Red Mercury. In the wrong hands, the substance could be used to build portable nuclear weapons stashed away in innocuous places. Players must avoid...
---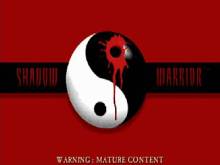 Shadow Warrior 1997
The mighty hero Lo Wang kicks some mutant butt in this game by 3D Realms. The game follows in the tradition of Duke Nukem 3D, featuring humorous comments from the lead character, a fair amount of sexually suggestive content, and lots of blood and gore. The graphics in Shadow Warrior aren't...
---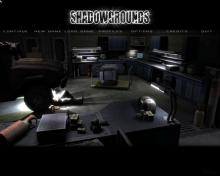 Shadowgrounds 2005
Shadow Grounds is a fast-paced shooter played from a top-down perspective. Contemporary 3D graphics and competent lighting effects belie the simple, old school controls, for the impression of modernized Ikari Warriors-style gameplay. Many environmental objects are destructible, encouraging players to blast away at anything in their paths. Multiplayer options allow...
---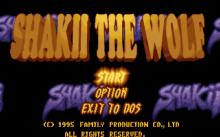 Shakii The Wolf 1995
In this Korean-made cartoony arcade platformer, the player gets to control Shakii the wolf (who happens to look more like a fox). Shakii was the ruler of the peaceful kingdom of Shake until the evil, almost invincible Lion Warrior called Midnight Sword appeared, plunging the land of Shake into an...
---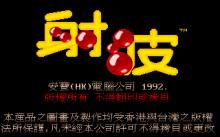 She Bo 1992
Pang is a platform game which consists of 50 levels in total. It can be played with one or two players on the same screen, and the other player can join anytime within the game. Your goal is to destroy the balloons which bounce around the playfield. To accomplish this,...
---