Arcade action Games #19
Search a Classic Game: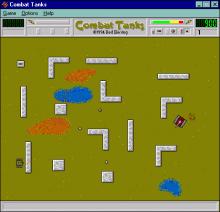 Combat Tanks 1994
Combat Tanks is a fun 2D tank combat game. You must destroy all the enemies and go on to the next level. You can play by yourself or against a friend on the same PC. Enemies include tanks (obviously), bazooka toting infrantry, bomber planes, and death choppers. Its distributed as...
---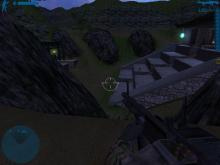 Combat: Task Force 121 2005
When Marxist rebels begin to incite revolution through their despicable terrorist acts, Task Force 121 is called into action. Made up of Navy Seals, Green Berets, Army Rangers, and Marine Recon specialists, this team of Special Ops elite is sent to five rebel hot spots, to combat terrorism through ten...
---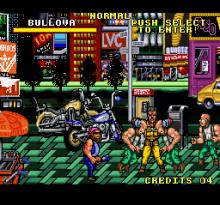 Combatribes 1992
The Combatribes is simply a pale imitation of Double Dragon without the weapons, interactive objects or long scrolling levels. Before the game begins, you can select from three male characters: Berzerker, Bullova or Blitz, who all differ in quickness, strength and endurance. Yet no matter which character you select, all...
---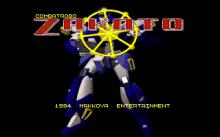 Combatrobo Zakato 1994
Combatrobo Zakato is a Korean-made sci-fi side-scrolling shooter in which the player controls a giant mecha sent into a hostile area in deep space to fight mechanized aliens. Though the mecha can move freely in eight directions, the game doesn't play exactly like a scrolling shoot-em-up, because the screen scrolls...
---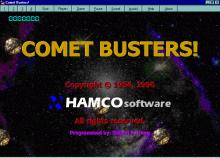 Comet Busters! 1994
Comet Busters! is a very fun Asteroids clone for one to four players. From the succinct description at MobyGames: "... You must blast all the comet chunks to advance to the next level. But there are evil saucers, alien cronies, and flying chunks of dead planets all waiting for you....
---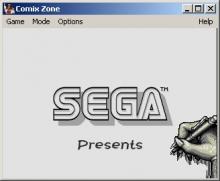 Comix Zone 1995
Comix Zone tells the story of Sketch Turner, a "starving artist" comic book writer/rock musician trying to get by. As fun as such an occupation may sound, Sketch's life is about to get much more interesting. It seems that Sketch's most vile criminal creation, Mortus, has managed to leave his...
---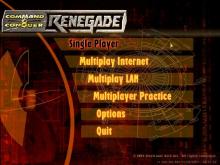 Command & Conquer: Renegade 2002
Command & Conquer: Renegade adds a whole new perspective to the series and story. No longer bound by real-time strategy limits, Renegade is a first person 3D shooter that puts you in control of a commando named Havoc in the forces of the GDI (sorry, no NOD gameplay for you...
---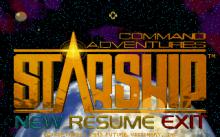 Command Adventures: STARSHIP 1993
The year 2127 marked the end of the great interstellar war. Twelve cultural empires declared peace among one another, ending the overt hostilities. In the aftermath, the galaxy is full of planets unclaimed to any particular government. As a starship captain, you have been commissioned to explore space for these...
---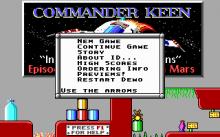 Commander Keen 1990
Billy "Commander Keen" Blaze, an eight-year-old genius, has flied to Mars in his Bean-with-Bacon Megarocket build out of common household objects. But while Keen was exploring Mars, the alien Vorticons stole vital parts from his ship and hid them in the Martian cities. Now Keen must find the stolen parts...
---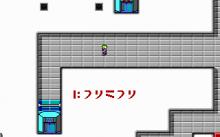 Commander Keen 2 1990
Commander Keen 2: The Earth Explodes is the second game in the first trilogy of Commander Keen platform games, called Commander Keen: Invasion of the Vorticons. In this episode a Vorticon Mothership is poised above Earth, preparing to destroy the planet with their deadly Tantalus Rays! Commander Keen's mission is to...
---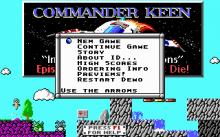 Commander Keen 3 1990
Commander Keen has already foiled the Vorticons' plans to destroy Earth. Now he heads to their home planet in order to confront the Grand Intellect: a mysterious leader who enslaved all the Vorticons and forced them to carry out his evil deeds. But before Keen reaches him, he must get...
---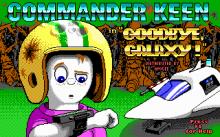 Commander Keen 4 1991
Commander Keen 4: Secret of the Oracle is a platform game, the fourth in the Commander Keen series as a whole, and the first in the second series Goodbye, Galaxy. Eight-year-old genius Billy "Commander Keen" Blaze receives an interstellar transmission while working on a Photachyon Transceiver (a radio that can receive...
---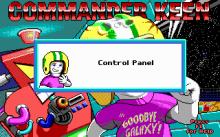 Commander Keen 5 1991
Commander Keen 5: The Armageddon Machine is a platform game, the fifth in the Commander Keen series as a whole, and the second in the second series Goodbye, Galaxy. Eight-year-old genius Billy "Commander Keen" Blaze, having learnt about the alien Shikadi's plans to destroy the galaxy, arrives on board of their...
---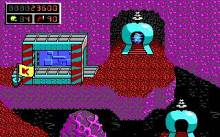 Commander Keen 6 1991
Commander Keen 6: Aliens Ate My Baby Sitter! is a platform game, the sixth in the Commander Keen series as a whole. Molly, the babysitter of Billy "Commander Keen" Blaze (an eight-year-old genius) has been kidnapped by the Bloogs from the planet Fribbulus Xax, for purely gastronomical purposes. Keen must set...
---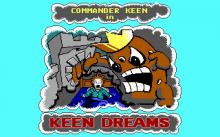 Commander Keen 7: Keen Dreams 1993
Commander Keen: Keen Dreams is a platform game. Its events take place after Commander Keen 3: Keen Must Die! but before Commander Keen 4: Secret of the Oracle. Eight-year-old genius Billy "Commander Keen" Blaze, the hero of the universe, the saver of planets has a problem: his mom forces him...
---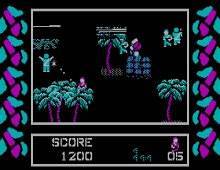 Commando 1986
I don't think I've ever seen a worse conversion of a legendary C64 game to PC. While I was still playing games on my old Commodore 64 (RIP), I really enjoyed both Commando and it's successor, but this version...sucks! Commando is a simple action game with a single infantry unit running...
---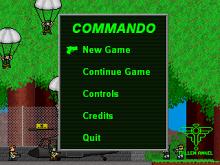 Commando (2004) 2004
Commando is a superb side-scrolling platformer from Fallen Angel Industries, one of the best freeware making groups. The excellent review at Totalklik mirrors my thoughts almost exactly: "Commando is one of the best click games I've ever played. The combination of tense jungle and city warfare action, superbly designed levels...
---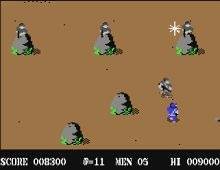 Commando Enhanced 1998
Commando Enhanced is an excellent remake of Commando, Data East's classic shoot 'em up. The game is in turn a remake of Commando 32K, a smaller remake created for the Mekka 32k competition. Similar to the original classic, the goal is simple: make your way through all the levels. Nothing...
---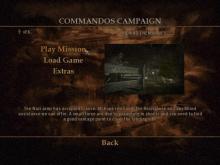 Commandos: Strike Force 2006
Spanish developer Pyro Studios' World War II tactical strategy series undergoes a significant renovation in Commandos: Strike Force, as the overhead 2D perspective from previous entries is replaced with a first-person viewpoint in 3D environments. Players can freely switch between three individual characters as they engage in a unified series...
---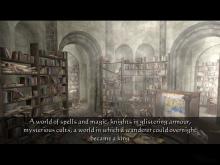 Conan 2004
Straight from the mind of one Robert E. Howard comes a strapping, dark-haired Cimmerian warrior, named Conan. Brandishing his massive axe and two-handed sword, he's ready to chop anything that stands between him and his destiny. The developers of the game claimed that the main inspiration for Conan comes from...
---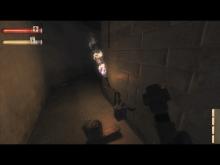 Condemned: Criminal Origins 2006
Condemned: Criminal Origins is a psychological thriller in the style of a first-person survival horror adventure. Players take the role of Ethan Thomas, an F.B.I. agent in the "Serial Crimes Unit" ("SCU"), who ventures through dark, dangerous, urban environments to track down homicidal sociopaths. Just as he begins to believe...
---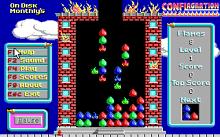 Conflagration 1993
The object of Conflagration is to extinguish all the flames in the building. Any group of water droplets of the same color will extinguish flames of that color provided there are five or more in a contiguous group. This group of droplets can be in any shape as long...
---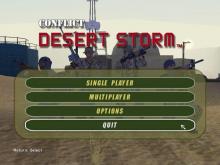 Conflict: Desert Storm 2002
The Gulf War is the setting for this squad-based shooter, which has players guiding a four-man team of Special Forces soldiers through a variety of missions and battles. Tactical elements include positioning troops in key locations and using stealth to avoid detection in heavily guarded compounds. Weapons run the gamut...
---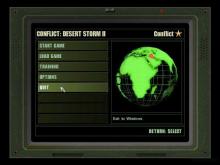 Conflict: Desert Storm II: Back to Baghdad 2003
Conflict: Desert Storm II -- Back to Baghdad is set one year after the events introduced in 2002's Conflict: Desert Storm. The game's focus is on the SAS and Delta Force teams operating in and around Iraq during the time of the Gulf War. Players must lead a squad of...
---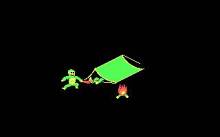 Congo Bongo 1984
Congo Bongo is an arcade platform game similar in many ways to Donkey Kong, but with an isometric perspective. The player takes control of a safari hunter who is searching for an ape named Bongo, determined to punish him for setting the hunter's tent on fire. The game consists of...
---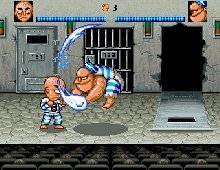 Connaone 1998
Connaone is a fun freeware action game based on Korean cartoon of the same name. You are Connaone, a rowdy, tough youngster who has been jailed for countless misdemeanors and petty theft charges. Your goal, of course, is to break out from prison -- hurting countless enemy gangs and representatives...
---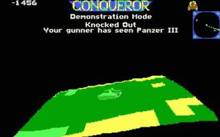 Conqueror 1990
Conqueror is a polygonal isometric-view tank action/strategy game with an elaborate control system (emulating "real" tank controls on normal joysticks) and two-player possibilities by switching the controls to use one joystick each for gunner and driver. The goal of the game is generally to destroy all enemy tanks on the...
---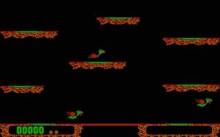 Conquest 1983
Slam into other birds from above to survive in this arcade conversion of Joust. Instead of a rider atop an ostrich, you play a buzzard trying to avoid death by other flying creatures. In comparison, the sprites used for the birds are much larger in proportion to their game environment than...
---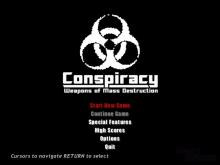 Conspiracy: Weapons of Mass Destruction 2005
In Conspiracy: Weapons of Mass Destruction, you play as some guy who is working for some agency and is on a mission to search for weapons of mass destruction. You're no James Bond, although you'd think that James Bond would be on a mission like this - surely it's too...
---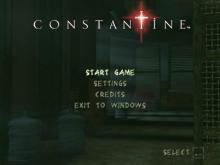 Constantine 2005

---