Arcade action Games #36
Search a Classic Game: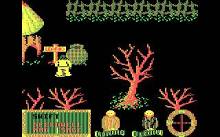 Feud 1988
Wizards Learic and Leanoric have a long-standing feud, and would do anything to see off their rival. As Learic, this is your task. Collecting herbs to cast spells is the main basis of the game. There are 24 herbs and flowers to be collected, which are used to make one...
---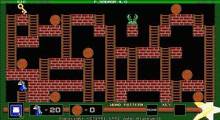 Fgodmon 1991
All the fairy godmothers are captured, and only you are left. You have to free them, by collecting all the tokens on a screen, grabbing the key and going to the exit, to the next challenge. You'll also have to survive the monsters, and for this you have only one...
---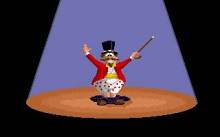 Fiendish Freddy's Big Top O'Fun 1989
In this game, you try to save your circus from Fiendish Freddy buying it out by preforming 6 circus acts which include... High Diving, Juggling, Trapeze, Knife Throw, Tightrope, and Cannonball. These games are rather tricky, and watch out for Fiendish Freddy who has a fiendish trick up his sleeve...
---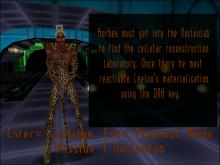 Fifth Element, The 1998
The Fifth Element is a decent first-person shooter from Kalisto, published by UBI Soft in 1998. Games Domain's review says it all about this marginally above-average game: "I'm happy to say that , a new game from Kalisto, based upon the film of the same name, is not a hastily...
---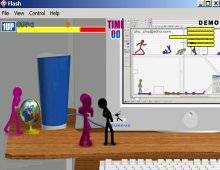 Fight Man (a.k.a. Xiao Xiao 9) 2002
Fight Man is the ninth entry in Zhu Zhi's popular Xiao Xiao series of Flash animation featuring kung fu-fighting stickmen that is fast becoming a modern cult classic. Zhu Zhi makes a game starring his characters once every few movies, and Fight Man is one of the better ones. It...
---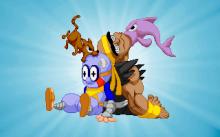 Fight'N'Jokes 1997
Fight'n Jokes tells the adventures of Jokes, a group of fighters who combat to free their planet from an evil entity. The game is a 2D beat 'em up with toon-style graphic and sound. It features ten playable characters (like Miopninja, a ninja with glasses, Arturo, a tribute to Ghosts...
---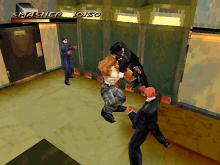 Fighting Force 1997
Fighting Force features interactive 3D environments and a variety of attacking moves. Players can choose from four different playable characters -- Hawk Manson, Ben Jackson, Mace Daniels, and Alana McEndrick -- and learn unique character moves, special moves, and combinations. The seven levels stretch across 25 stages and include shopping...
---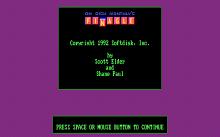 Finagle 1992
Finagle is a combination of Tetris and Poker. You Form 5 card hands by manuevering cards with the arrow keys as they fall from the top of the screen. Forming pais, three of a kind, and other poker hands will clear the cards from the playing area. ...
---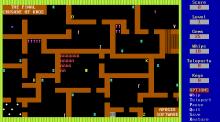 Final Crusade of Kroz, The 1990
The final part of the Super Kroz trilogy. Although the aims are the same as before (i.e. solve puzzles and kill monsters to solve levels), the ultimate aim of the Kroz series was achieved: to collect a certain amulet. ...
---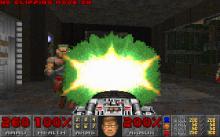 Final DOOM 1996
Final Doom is a stand-alone Doom II clone that features two new 32-level episodes: Evilution and The Plutonia Experiment. Blast your way through the 3D environment in yet another attempt to save the galaxy. Gameplay is the standard "find the weapons (chainsaw to BFG), find the power-ups (including the ever...
---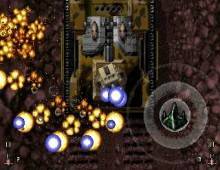 Final Impact 1998
In this game the player is the captain of the "Final Impact" squadron. As the Xarras, an alliance of hostile aliens, conquer the Core sector he accompanies the mothership and perfroms 11 important missions to defeat the Xarras. At the start of a mission the player has to choose one of...
---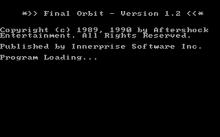 Final Orbit 1990
Final Orbit is a top-down giant robot action game. You pilot an egg-shaped robot, shooting everything in sight on each level. In the first three levels of this game, you man a walker. Once inside the main complex, however, you are stripped down to your combat armor and your basic...
---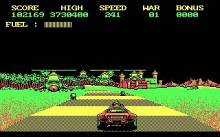 Fire & Forget 1988
Restore peace on earth and collect a high score while doing so in the first one of the Fire and Forget games by Titus. Fire and Forget is a racing game in which you have to complete courses by blowing up various enemies and avoiding obstacles on the road. The different...
---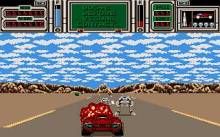 Fire & Forget 2 1990
Part two in the Fire and Forget series, best described as Crazy Cars (also by Titus) with weapons in a futuristic setting. This game combines the genres action and driving. In each of the five levels you need to blow your way to the front of the death convoy and shot...
---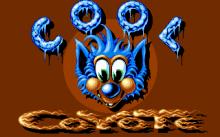 Fire & Ice 1993
The background story of Fire & Ice is quick to tell: A coyote (you) runs, throwing ice cubes, through various worlds. In the levels you must jump on platforms and kill your enemies. The enemies (for example, birds and penguins) can be shot with your ice cubes; they become frozen,...
---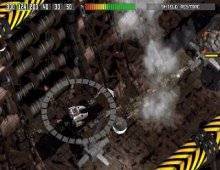 Fire Fight 1996
One of the most underrated shareware releases from Epic Megagames, Fire Fight is an excellent, very addictive isometric shoot em-up from Polish developer Chaos Works. Although the game did well enough to warrant a later retail release by Electronic Arts, it unfortunately did not do well in the market and...
---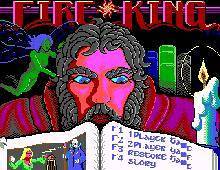 Fire King 1990
A cross between Gauntlet-style action and Ultima. The game covers a large '3D' land of forests, temples and dungeons, and a large array of monsters. The aim of the game is to solve the mystery of the Fire Kings and kill the Death Beasts! You do this by questing for magic items...
---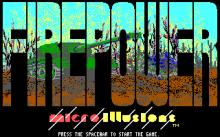 Fire Power 1988
A top-down view of two tanks battling it out trying to blast their way into each other's fortress. Guns, helicopters, and I can never forget the little "splut" sound the PC speaker made every time your tank ran over an infantry man.... One of the central gameplay ideas of the game...
---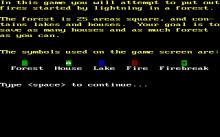 Firefighter 1998
Playing a bit like the reverse of Pyro II, this game puts the player in charge of a forest fire response team, combating the spread of flare-ups into timberland and cabins using three fire-fighting tools: water Drops, Firebreaks, and Backfires, all of which work with varying success depending on the...
---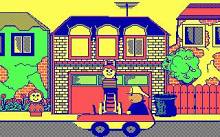 Firehouse Rescue 1988
In Fisher-Price: Firehouse Rescue, the player controls a fireman driving a firetruck. Both the fireman and the firetruck bear the familiar style of the popular Fisher-Price toy line. The object of the game is to rescue pets from trees and people from houses in the immediate neighborhood. There are 2...
---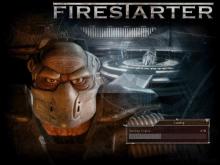 Firestarter 2003
Firestarter challenges players to beat it within 48 hours -- or die trying. With story elements similar to those of Tron, The Matrix, and Bandai's contemporary .hack series for the PS2, this first-person shooter from GSC Game World places players in a game within a game, to take the role...
---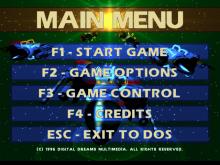 Firewind 1996
The dominators are the most powerful but also most ruthless force in the universe and are determined to destroy all living beings in the universe. To put a stop to their doing, you choose between three different ships and then fly out into space. The game plays like a normal horizontal...
---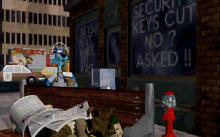 Firo & Klawd 1998
In the depths of New York City live two animal cop characters living out their own dreams (Firo, an orange ape and Klawd, an alley cat). But when counterfeit crimes push the city to its limits, the two must knock their differences to the side and clean up the mess...
---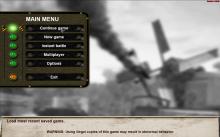 First Battalion 2006
Experience the biggest battles in WWII in First Battalion for the PC. You will choose one of three military commanders then lead the army through campaigns and missions chock full of destructible environments designed to keep you at the center of the action. Storm the streets of Stalingrad, or shoot...
---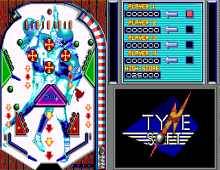 First Person Pinball 1989
Tynesoft were almost certainly the first people to try a first person pinball game with this ambitious program. Up to four players could join in, including 2 computer players to show you how it's done. The game can be played from a more traditional overhead-view mode, which makes it easier...
---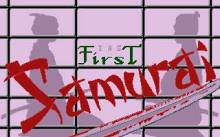 First Samurai 1992
The Demon King descends from his mountain domain to you, the First Samurai and your master. Defenceless against the Demon's magic, you succumb to his powers, leaving the your Master to fight the Demon King alone. Your master falls in combat, dying. But, with his last breath, he summons the...
---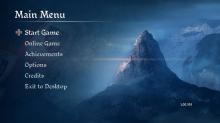 First Templar, The 2011
The First Templar is a third-person action-adventure game, with a historical-fiction setting and two playable main characters. The game takes place during the late 13th century, in the pre-dawn of the Enlightenment. Its story follows two unlikely companions: a French Templar Knight and a young noblewoman who has been accused...
---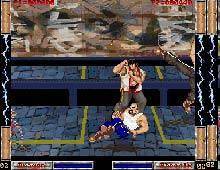 Fist Fight 1995
Fist Fight is a fun side-scrolling arcade game that features some cool martial arts moves despite bland graphics and dumb enemies. One or two players (male and female) can join forces to fight the evil Chinese warlords in locales ranging from Chinatown to deserted stations. Overall, a fun game. ...
---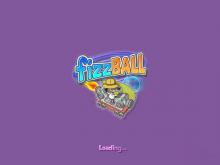 FizzBall 2006
FizzBall, by Grubby Games, is a great fun bat 'n' ball type game for PCs and it suitable for kids and adults alike. Grubby Games are Indie developers and have previously released the excellent Professor Fizzwizzle which I rate highly, although it does get pretty mindbending! Thankfully FizzBall is much...
---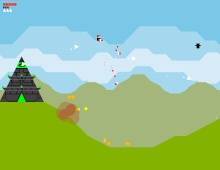 FlapFlapFlap 2004
In the increasingly crowded freeware arena, "abstract shooters" are a relatively new type of game that is quickly becoming many people's favorites. These games typically take a minimalist approach to graphics, and concentrate instead on realistic physic and fun gameplay. FlapFlapFlap is one worthy entrant into this field. You play...
---