Arcade action Games #52
Search a Classic Game: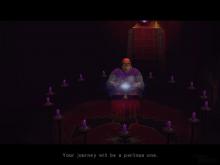 KISS: Psycho Circus: The Nightmare Child 2000
A first-person shooter featuring members of KISS, the '70s schlock rockers dressed in leather outfits and funky makeup? While you'd think Third Law's intentions were malicious, to leave permanent stains on the genre not to mention cashing in on the musical group's farewell tour, their plans were much different. Released in...
---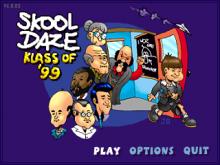 Klass of '99 1999
This remake of Skool Daze replaces the limited 8-bit graphics and sounds from the original with new enhanced assets while maintaining the same classic gameplay from 1985. Besides the overall graphical improvements, this version adds small touches like random weather and other special effects. The player assumes the role of...
---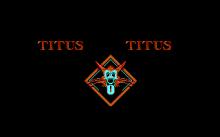 Knight Force 1989
In Knight Force, the land Belloth, crossroad between five time periods, was conquered by the evil wizard Red Sabbath. And if that is not enough, he also kidnapped the princess. The player takes the role of a knight who has to set things right. To do so, he needs to complete...
---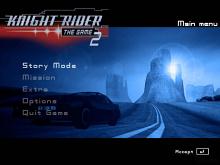 Knight Rider 2: The Game 2004
K.I.T.T. (short for Knight Industries Two Thousand) is the fictive name for the highly modified Pontiac Trans-Am which has a mind, and a series, of his own. For eighty-four episodes, K.I.T.T. and Michael fight against crime, a battle which completely destroys "the black beauty" four times. If you think you...
---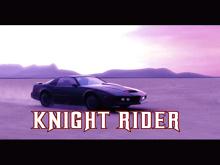 Knight Rider: The Game 2002
From Sep 1982 to Aug 1986, Universal Television aired Knight Rider, an action-based adventure starring David Hasselhoff as a field operative for the Foundation for Law and Government (FLAG), intent on helping the "innocent, helpless, and powerless" against the criminal element. The real star of the show, however, was a...
---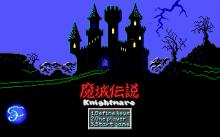 Knightmare 1992
In Knightmare, the player takes control of a brave knight named Popolon, who has to rescue his sweetheart Aphrodite from the clutches of the evil Hudnos. The game is essentially a top-down shooter. Popolon can shoot arrows at his enemies, and at the end of level face bosses, such as witches,...
---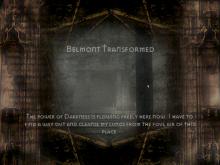 Knights of the Temple: Infernal Crusade 2004
Knights of the Temple is an action RPG that puts players in the role of Paul de Raque, a young initiate to the Knights Templar. A fallen bishop has kidnapped a fair maiden to use her divine powers for his evil cause, and it falls to young Paul to rescue...
---

Knytt Experiment 2007

---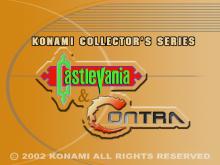 Konami Collector's Series: Castlevania & Contra 2002
Publisher Konami treats PC players to the origins of two classic console series in this multi-game release. Included is the home computer translation of the original side-scrolling, vampire-hunting Castlevania, along with its first two sequels: Castlevania II: Simon's Quest and Castlevania III: Dracula's Curse. Defeat the undead lord (thrice!), then...
---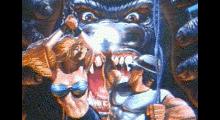 Kong's Revenge 1991
Kong's Revenge is an action game based on Donkey Kong. It is divided into two parts. In the first part, the player must climb to the top of five buildings and must defeat one of Kong's minions on each one. Throughout the level, the player must avoid barrels and fire...
---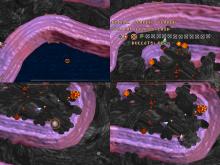 KOPS 1996
KOPS is a two-dimensional gravitational cave flying game. The game is primarily designed to be multiplayer, but only local split screen game mode is provided. It is best played with 2-4 players on a single computer, but also a single player mode is available, which is suitable mostly for practicing....
---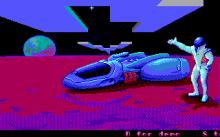 Kosmonaut 1990
Kosmonaut is the original idea behind the game Skyroads. In this game you control a hovercraft, flying over an obstacle different platforms on which you must avoid falling off and gaping holes. Flying over certain platforms can increase your abilities and give special powerups, or kill you. The game features...
---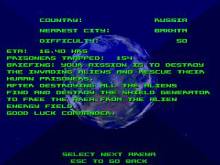 Krazy Ivan 1996
The first time I heard the term "Crazy Ivan" was in the movie The Hunt for Red October and it referred to a sudden and dangerous maneuver made by a Russian submarine. Therefore, when I first saw the announcement of the new game called Krazy Ivan, I...
---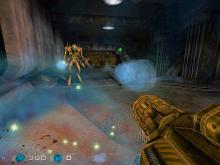 Kreed 2003
Kreed is a sci-fi first person shooter in which you will become legionnaire - one of the most trained and dangerous warriors of 3rd millennium. You are marooned on a graveyard for spaceships, inside the space anomaly zone called Kreed, a massive gravity field attracting everything in its wake, like...
---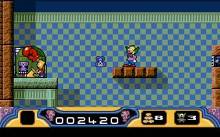 Krusty's Super Funhouse 1992
Krusty the Clown's Fun House has been overrun by rats. You must help him to herd the rats into trap machines to clear them out. In order to do so, Krusty must manipulate his environment to set up pathways so that the rats are headed in the right...
---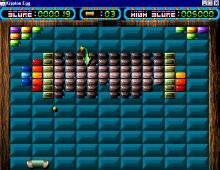 Krypton Egg: Ultimate Breakout 1994
Krypton Egg is a Breakout clone. Like in all such games, your goal on each level is to break all the bricks with a ball, which you bounce with a paddle, and try to save it from falling out of the level. Some bricks have a random power-up within them....
---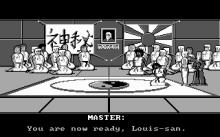 Kung Fu Louie Vs. The Martial Art Posse 1989
Louie, an expert in martial arts, must save his master from the grip of a local gang called Martial Arts Posse. Battle your way through several parts of the city using all your fighting skills to defeat members of the Martial Arts Posse, working your way to the final confrontation...
---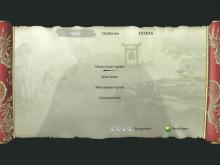 Kung Fu Panda 2008
Passive panda Po relinquishes his slovenly ways to fulfill an ancient prophecy and defeat a sinister snow leopard in this adaptation of DreamWorks' ...
---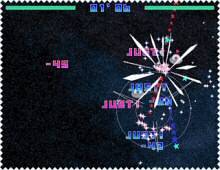 Kurukuru UFO 2003
Another fun action freeware game from Japan, Kurukuru UFO lets you pilot a flying saucer around the arena. In contrast to a typical shooter, you cannot control the firing direction of your saucer: in this game, your 'gun turrets' are stars (usually one or two) that rotate around the ship....
---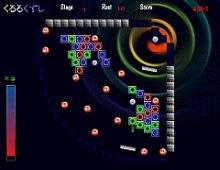 Kururu Kuzushi 2003
Kururu Kuzushi is a unique Breakout clone that takes the action to 360-degrees by putting blocks in the middle of the field, and adding another paddle to the arena. You move the mouse to rotate both paddles in clockwise or counterclockwise direction. This takes some getting used to, but once...
---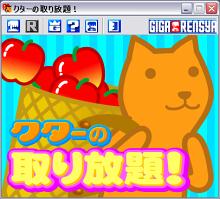 Kutar 2000
This download includes 15 fun mini-games starring cute Japanese cat *kutar* (asterisks are phonetically correct), created by Giga-Rensya, a promising Japanese freeware site. Although the games are in Japanese, there is not much text to read since they are essentially action games-- and great ones at that (also, there is...
---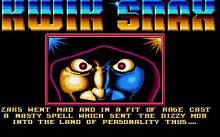 Kwik Snax 1993
Dizzy must rescue four of his 'Yolkfolk' (groan) chums in this game, from Cuckoo Land, Ice Land, Cloud Land and Zak's Castle. Like Fast Food it doesn't directly resemble the main series of arcade adventures, instead being a single-screen action game, resembling Pengo. The basic idea is to move...
---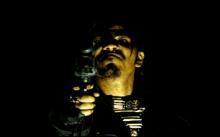 L.A. Blaster 1996
Los Angeles is overrun with evil Nolan's mutant army! Now the player chooses one of six cars which distinguish from each other in strength and handling. Then he drives on Los Angeles' streets and shoots the mutants which attack from all directions. Every car has a machine gun with unlimited...
---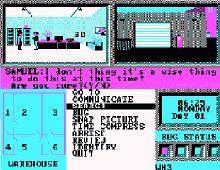 L.A. Crackdown 1988
In L.A. Crackdown you play a cop staking out a warehouse to gather evidence in order to break up a drug ring. The action is controlled by monitors in a surveillance van. A rookie officer assists you by searching rooms, planting bugs, and even interrogating suspicious characters (watch out, he...
---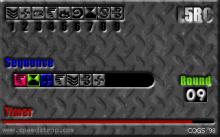 L5RC 1998
A micro game that challenges speed, memory, concentration and dexterity. Match as many elemental symbols with their corresponding index number before the timer expires. Practice on EASY mode, Play for high scores on EXPERT mode. ...
---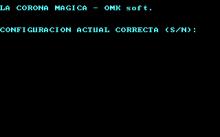 La Corona Magica 1990
This game is based on the Spanish animation series of the same name, broadcast on Televisión Española during the late eighties, so as in the TV series, the action will take place in the System of the Double Sun, composed of seven planets (some inhabited and some not) and twelve...
---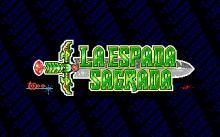 La Espada Sagrada 1990
La Espada Sagrada is an action game that consists of three phases, the third being more arcade-oriented than the first two. The protagonist Atahualpa Yupanqui aspires to obtain The Sacred Sword, and problems through the two early stages must be solved in order to find it. Then, in a third...
---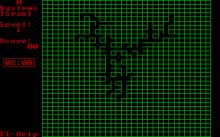 Labyrinth 1987
A game of maze navigation, in which you race against time through random-generated labyrinths of varying difficulty levels. Not only does the complexity of the mazes vary, but another level of challenge is added through changes in the size of your viewport - more difficult levels zoom it inwards,...
---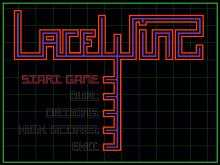 Lacewing 2003
Lacewing is a great arcade-style shooter that plays like a cross between Spacewar and Centipede. A "retro-style" game, the game's premise is your average "blast all aliens" plot, but the gameplay has much more variety than an average game of this type. The game is similar to cavefliers like Thrust...
---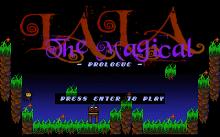 Lala Prologue 2012
The story, puts us in the role of apprentice witch poor Lala, who left alone in the Academy. The professor has left the windows open and all the formulas and potions have escaped. Our mission? Recover potions and return to their home before we drop a row of fifteen...
---