Arcade action Games #104
Search a Classic Game: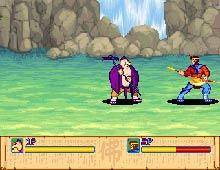 West Adventure 1994
Unfortunately I can't say I'm really familiar with Chinese folk tales and legends, that's why I was so surprised, when I immediately recognized the characters of this game. I've seen them in a Chinese animated film when I was still a child. And I can say I came across this...
---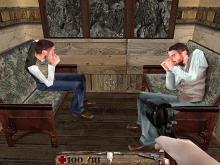 Western Outlaw: Wanted Dead or Alive 2003
In this first-person shooter inspired by the old Clint Eastwood spaghetti westerns, players take on the role of the Stranger -- a gunslinger who must rescue a kidnapped girl from an evil land baron. Featuring ten levels of run and gun action, Western Outlaw: Wanted Dead or Alive lets players...
---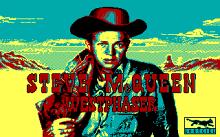 Westphaser 1989
Westphaser is a very nice Operation Wolf-style shoot'em up by Loriciel set in a Wild West scenario. Gameplay is simple: shoot targets as they appear on screen. Shooting innocents will penalize you, while shooting baddies earn score. Despite very drab CGA palette, the game manages to be quite fun to...
---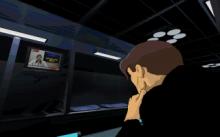 Wetlands 1995
Some games are very solid, innovative ideas that lend themselves to much replay and many new experiences each time they are played. Others, when you boil away all the glitz and multimedia effects, are truly simplistic games trying to hide behind a barrage of glitter and gold. Wetlands is such...
---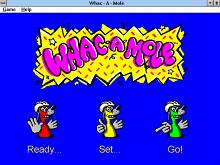 Whac-A-Mole 1994

---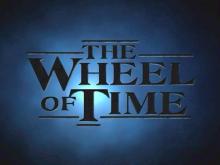 Wheel of Time, The 1999
Despite the title The Wheel of Time, Robert Jordan apparently had very little to do with the development of the game. His name is nowhere to be found in the instruction manual's credits, not even in the special thanks area. The complete storyline was written by the developers, Legend Entertainment....
---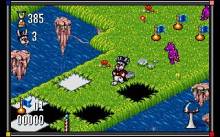 Whizz 1994
Whizz is one of the few 3D platformers to use an isometric viewpoint. The controls reflect this, with moving the controller to the right actually moving the character down and right, moving it down and right moving the character down directly, and so on. Each level is played out against...
---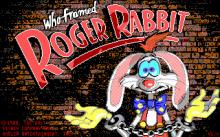 Who Framed Roger Rabbit? 1988
Roger Rabbit has been framed for the murder of Marvin Acme, head of the Acme Corporation. Acme's will states that upon his death, Toon Town would be left ot the Toons, but the will is nowhere to be found. You have to find the will and save your wife, Jessica,...
---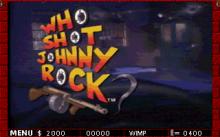 Who Shot Johnny Rock? 1994
This whodunnit didn't leave me asking whodunnit? as in the crime.. it was "whodunnit"? as in who made this game. As soon as I read it was American Laser Games, I pledged never ever to try another one of their games. I'll admit, when I first got it, I was impressed...
---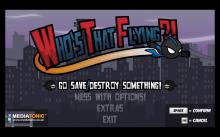 Who's That Flying?! 2011

---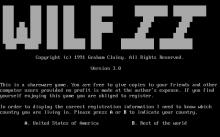 Wibbling Wilf 1991
Essentially a Pac-Man variant, the particulars of this top-down monster-avoiding maze-completing game do a good job at concealing its origins. You control Wilf (an homage to magazine editor Wilf Hey, in an unabashed bid for a good review), an innocent dumped by circumstances beyond his control into a maze...
---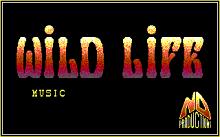 Wild Life 1990
Wild Life is basically the same game as the developer's previous Safari Guns with new scenarios (America, Arctic, India and Australia) and interface. In each level, the player is given a list of three animals he needs to photograph. The process is similar to first-person shooters like Operation Wolf: the...
---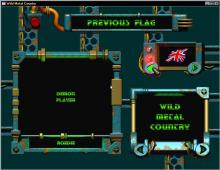 Wild Metal Country 1999
If you like intense thought and large manuals to read before you start playing a game, then Wild Metal Country by Gremlin Interactive isn't for you. This is a tank-driving shoot-em-up with a story attached to it; not a lot of story, but lots and lots of action. In a world...
---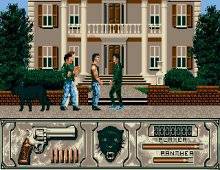 Wild Streets 1990
New-York, Year 1998. The once most prestigious city in the world, has now become a fighting zone. Half of the city is left in ruins, and it is in that part of town that the marginals and gangs are living, hunted by every law enforcement agencies. The other half of...
---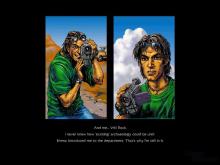 Will Rock 2003
With a mix of ancient enemies and modern weaponry, players will rock to the beat of Twisted Sister's 1984 anthem "I Wanna Rock" while taking on hordes of Zeus' minions from Mt. Olympus. As Willford Rockwell, a modern man unfortunate enough to be possessed by the Titan Prometheus, whose agenda...
---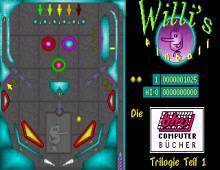 Willi's Pinball 1992
One of the earliest promotional games by ComAd, developed for Germany's software superstore bhv in 1992. Willi's Pinball is an okay pinball game with the same trappings as most other pinball games, except that you can forget any realism in this one because the ball behaves with hardly any nod...
---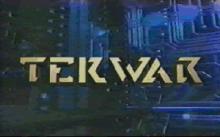 William Shatner's TekWar 1995
TekWar is one of those games that you really want to like but after giving it a good try you realize it's just not up to par with other first person shooters. The environment is futuristic and contains innocent civilians and other palatable eye candy set in a 21st century...
---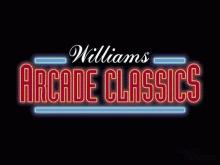 William's Arcade Classics 1995
Williams Arcade Classics is a compilation that includes the following games: Defender, Defender II, Joust, Robotron: 2084, Sinistar. The PC, PlayStation, and Dreamcast versions also contain Bubbles. The PC and Playstation versions contain FMV supplements, including interviews with the original programmers. ...
---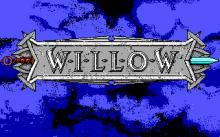 Willow 1988
Based on the movie. Willow consists of various action sequences which recreate different scenes from the movie including an escape from the dungeons, lost in the ice caves, escaping from guards in the woods, and others. The player can go through all the sequences in order, or read the story...
---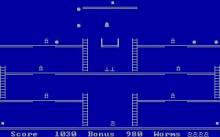 Willy the Worm 1985
You play a worm that has to get to the bell at the top of the screen without hitting blocks that slide down at you ala Donkey Kong-style. ...
---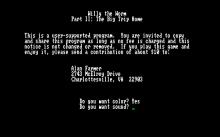 Willy the Worm Part II: The Big Trip Home 1987
The invertebrate Willy has just finished his first adventure, and now it's time to go home to Mommy. The sequel to Willy the Worm builds on the Donkey Kong-inspired platform gameplay of its predecessor. The game includes twelve levels (now arranged in a linear sequence from left to right), featuring...
---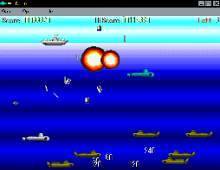 WinDepth 1999
WinDepth is an excellent modern fanmade version of Atari's classic Depth Charge submarine-sinking game. The idea is simple: you control a battleship that drops depth charges from the surface to destroy submarines down below. Since the charges take some time travelling down, timing is essential. When a submarine is hit,...
---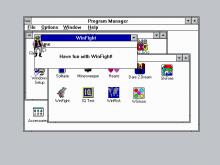 WinFight 1993
This is for all the would-be gunslingers who'd rather be playing Law of the West than doing a mail merge. Run the program, select "timed fight", and then go about your business... periodically, a little black-hat cowboy will unexpectedly appear somewhere random on your desktop, intone "Draw!", and reach...
---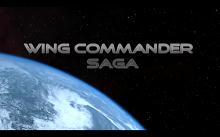 Wing Commander Saga: The Darkest Dawn 2012

---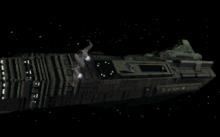 Wing Commander: Armada 1994
Much as Wing Commander: Armada was designed to appeal to those who wanted to be able to create their own missions, the game ultimately became known for those who wanted a multiplayer game set in the Wing Commander universe. As in Wing Commander: Academy, there is no storyline to follow,...
---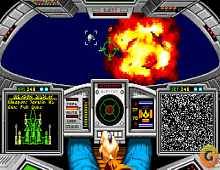 Wing Commander: The Kilrathi Saga 1996
Wing Commander: The Kilrathi Saga is a collection of Origin Systems' previously released space combat simulation games Wing Commander (1990), Wing Commander II: Vengeance of the Kilrathi (1992), and Wing Commander III: Heart of the Tiger (1994). The full story of the epic interstellar war between the hostile catlike Kilrathi...
---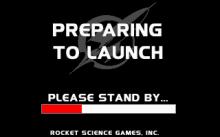 Wing Nuts: Battle in the Sky 1997
Wing Nuts: Battle in the Sky is an action-oriented flight game set during World War I. The player takes the role of a young pilot whose airplane base is attacked by Germans coming out of nowhere. He has to find the source of these attacks by shooting all German planes...
---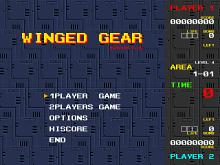 Winged Gear 2004
Winged Gear is a fun top-down 2D "arena shooter" from Japan. Your goal is simple: clear each room of enemies within the allotted time before moving onto the next. The graphics is crisp, the animation is smooth, and the action is furious and challenging - especially after room #10 or...
---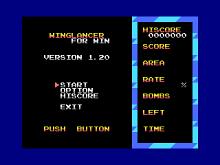 Winglancer 2003
Yet another excellent shooter from Japan, Winglancer is a "retro-style" vertical shooter from ZAP, who updated his own game for the MSX computer to work on modern Windows PC. Nothing special here: kill everything in sight by shooting enemy ships and avoiding fire. Nice anime style, solid gameplay, and challenging...
---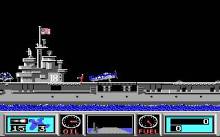 Wings of Fury 1989
Wings of Fury is an action game with some minor simulation aspects, in which you are the pilot of an American F6F Hellcat plane. The setting of the game is the Pacific during World War II. It is your job to defeat the Japanese by destroying enemy bunkers, machine gun nests...
---