Arcade action Games #60
Search a Classic Game: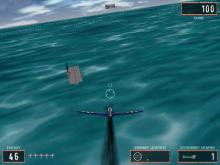 Pacific Warriors: Air Combat Action 2000
It's world-war again, and again we're supposed to be bomb Japanese... how original, at least you will not use an atomic bomb, you'll have actually to fight with less resources than the Japanese. The introduction screens are really basic with standard sound/graphics options, I was not able to set the...
---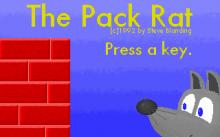 Pack Rat, The 1992
Packrat is a sidescrolling game in which you collect the coins or buttons and get points. There is a multiplayer mode and a level editor. The game has no save mode. ...
---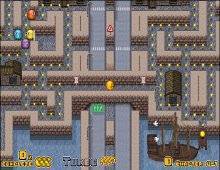 PacManWorlds 2003
Definitely the best fanmade Pac-Man game I have ever seen, PacManWorlds is a fun game that brings the fun of Pac-Man into the 21st century with excellent graphics, nicely designed themed worlds, and the same simple-yet-addictive gameplay from the arcade classic. Pac-Man still has to eat all the pellets on...
---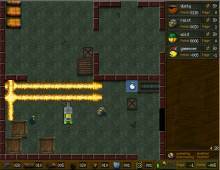 PacWars2 2002
PacWars 2 is a fun multiplayer action game inspired by PacWars, a classic network action game released by Iain Syme in 1991. PacWars2 improves upon the original in many ways by adding better graphics, dozens more weapons and power-ups, excellent play-via-Internet support (TCP/IP), and a versatile map editor for creating...
---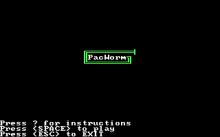 PacWorm 1982
PacWorm is an early Snake-like game for DOS. You're playing a worm. At the beginning, you enter the game through the bottom border. Your objective is to eat 10 "foods" that appear randomly on the field. Each time you gobble a food, your worm gets longer; if you hit anything...
---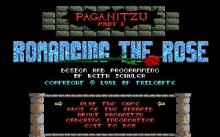 Paganitzu 1991
Paganitzu is a puzzle game with action elements. Help the hero go through rooms of puzzles and traps to find treasure and a way out. ...
---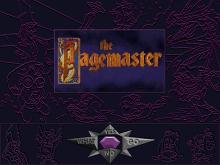 Pagemaster, The 1994
The Pagemaster was released in conjunction with the Macaulay Culkin part action/part cartoon feature film released in 1994. Guide your character through a selection of levels based around themed books, ranging from Horror to Adventure and Fantasy worlds. You can use magic and stomp enemies to death by jumping on...
---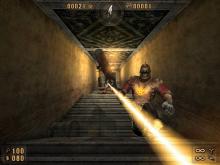 Painkiller 2004
Painkiller is a first-person shooter set in the sinister world of gothic horror. As the mercenary known as Painkiller, players are charged with the task of eliminating the undead in whatever lair, tomb, or residence they may be lurking in. Dressed in a black overcoat and wearing sunglasses to protect...
---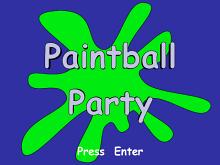 Paintball Party 2002
Paintball Party is a fun multiplayer action game without blood and gore. The goal: annihilate up to 3 other players in a game of paintball, conducted in a furious 4-way split-screen action on the same computer. There are options, game modes, and even the ability to watch replays of previous...
---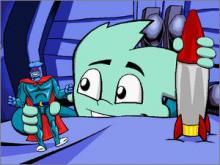 Pajama Sam's Lost & Found 1998
Players running Pajama Sam's Lost and Found are in for a bit of a wild ride as they play. Pajama Sam has to retrieve his toys scattered throughout many levels, as well as retrieving lost items and scattered pieces of the bonus puzzles. Each level has an increasing number of items,...
---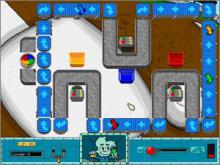 Pajama Sam's SockWorks 1997
While the character Pajama Sam is an endearing one, this is a game which unfortunately doesn't hold up as a stand-alone product. Considering that a variation of it is available as part of Let's Explore the Airport with Buzzy, one has to wonder why this wasn't simply part of the...
---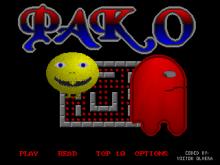 Pako 1994
Pako is a single player Pac-Man clone. Pako is a friendly looking yellow blob. His job is not to kill space pests but to eat their eggs. If he succeeds in passing 100 tests he will be cloned and allowed out into the world, if he fails he will be...
---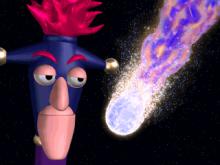 Pandemonium 2 1997
An older but not necessarily wiser Nikki and Fargus return for another magic-infused adventure in Pandemonium 2. The spunky sorceress and jovial jester must prevent an evil queen from harnessing the power of a mysterious comet. As in the original game, the duo will traverse 3D levels viewed from a...
---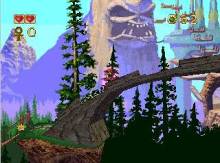 Pandemonium! 1997
Once in a while, you come across a game that has this feeling all over it from a summer sunday afternoon, when you're eight years old, just watched some cartoons on tv, then go and play a game without anything to worry 'bout in the world. Today is your lucky...
---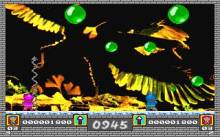 Pang 1992
Pang is a truly legendary game. Its probably one of the most famous arcade games ever to be published. There are many ports of this game ranging from amiga to atari to PC. One of the greatest aspects is its fun / simplicity ratio :) The object is always...
---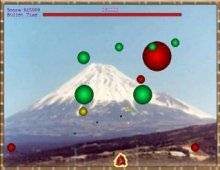 PANgIC Plus 2002
PANgIC Plus is an excellent fanmade remake of Pang (a.k.a. Dinosaur Balls). In the designer's own words: "[PANgIC Plus] is a true "old-school" arcade blaster - no levels, no bosses, just lots of things to shoot and bags of high-speed action. Shoot the balloons, and dont get hit! When you...
---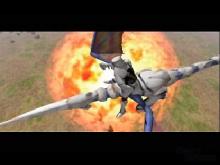 Panzer Dragoon 1997
Thousands of years from now, the human being is an endangered species. Of those that remain, an evil tribe known as the Imperials has developed the Dark Dragon, a powerful bio-weapon that, when complete, will render the Imperials unstoppable. Armed with a powerful laser given to you by a fallen...
---
Paperboy 1988
Paperboy is a simple yet fun no-brainer game. You play the role of a boy trying to get his newspapers to the right houses whilst avoiding obstacles. Walls, cars, fences, rolling tyres and even people block your way. You have 5 lives to use, each time you hit something a...
---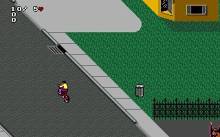 Paperboy 2 1991
You're a paper boy. Get on your bicycle. Avoid obstacles on the road, such as dogs, cars, and basically everything you can imagine. Hell, some people shoot cannon balls at you! And you'd better be very sure to only throw papers at the right houses! (and at people, that's fun...
---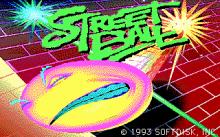 Paragon 1991
Street Ball is an Arcade/Puzzle game where your goal is to guide a bouncing ball through a maze collecting treasures and avoiding obstacles. Your ball moves back and forth on wires until you release it, at which point it bounces around the maze until it hits another wire. ...
---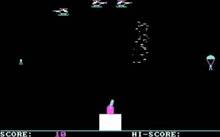 Paratrooper 1982
STORY A single screen real-time game where you play a cannon (machine gun to be exact) turret that "tries" to shoot down all incoming enemies. Fortunately, you have unlimited ammo! Unfortunately you have a limited angle of fire (anywhere but 90 degrees left and right). GAMEPLAY If its not you, shoot them! That's...
---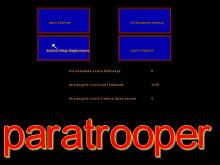 Paratrooper II 1999
This game is based on the original Paratrooper game, but has some new features, like a 2-player-mode for example. Also the graphics and sounds are new. ...
---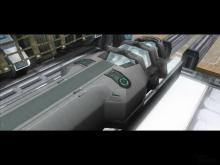 Pariah 2005
This futuristic first-person shooter from the makers of Unreal Tournament puts players in the role of a down-and-out medical researcher named Jack Mason, whose spacecraft has crash-landed. He survives the crash, along with his only remaining patient, an incarcerated test subject called "Katrina J." who was exposed to an experimental...
---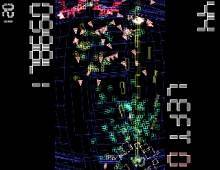 Parsec47 2003
A7xpg and Parsec47 are two more superb "abstract shooters" from Kenta Cho, prolific Japanese freeware developer. If you have played rRootage or Noiz2sa (or hopefully both), you know what to expect here: two more insanely addictive shooters to add to your collection. Abstract, hypnotic, luminescent geometric shapes and frantic action...
---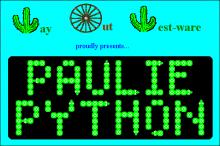 Paulie Python 1993
Paulie Python is a snake that is hungry for mice. Your task is to guide the green python through various scrolling levels and eat all mice in each of them. However, the mice are often scattered around the level, so you have to search for them first. With each eaten...
---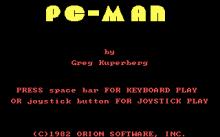 PC Man 1982
A fairly faithful reproduction of the classic Pac-Man arcade game, considering its age and use of CGA graphics. As ever, the main character moves through a maze collecting dots and avoiding ghosts, using power pills for a chance to kill the ghosts for points. ...
---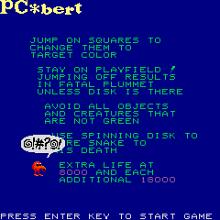 PC*Bert 1997
PC*Bert is an excellent fanmade remake of Atari/Parker Brothers' Q*Bert, one of the most classic arcade games of all time. The gameplay is the same, and the controls are just as simple as in the original. Like all other arcade classics, the goal in the game is simple, but hard...
---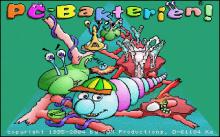 PC-Bakterien! 1993
PC-Bakterien! is set in the microcosm. A vicious attack of mean bacteria and viruses endangers the organism. You take the role of Mikky, the worm-like chief defense microbe, and have to defend the organism against the microscopic meanies. Mikky won't be able to do this task alone, but he gets...
---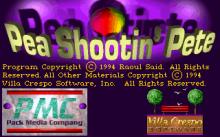 Pea Shootin' Pete (a.k.a. Spit Wad Willy) 1994
You are Pete and your mission is to shoot evil peas. There are different levels, lots of bonus items, aliens to shoot, and a practice mode. Lots in common with "Space Invaders", a classic arcade game. ...
---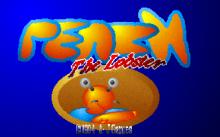 Peach the Lobster 1994
Norumbega was a peaceful land. But all is not well in Norumbega as, Fang Duck, the evil ruler of the Dark Quarter region decided to invade the rest of Norumbega. Fang Duck in his haste to fill the land with his duck minions overlooked the coastal home of Peach, our...
---