Arcade action Games #60
Search a Classic Game: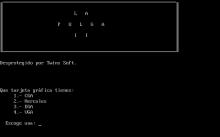 Poogaboo: La Pulga 2 1991
Poogaboo: La Pulga 2 is the sequel to Indescomp's Bugaboo (The Flea). Conserving the same gaming style and argument of his predecessor, now, you will find a lot of enemies: flies, spiders, flying dragons..., etc etc; the dragon only can be avoided, but the flies can be eaten and as...
---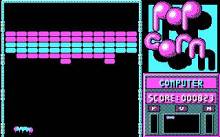 Popcorn 1988
Popcorn is a Breakout-style game. Your goal is to destroy bricks with a ball that bounces off a paddle you control. The layout of the bricks is different in each level. Some bricks are indestructible, forming areas that can "trap" your ball or force it to bounce off in...
---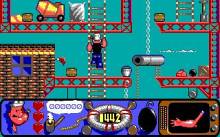 Popeye 2 1992
Strange happenings are afoot once again in Sweethaven and only Popeye can make it right. In Popeye 2, our spinach lovin' hero must once again rescue Olive Oyl and make mincemeat of Bluto while looking after Swee'Pea, feeding Wimpy and keeping an eye on Jeep. Popeye has four different levels...
---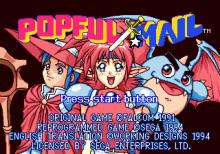 Popful Mail 1994
Bolstered by a ton of anime cinemas and an astounding three hours of spoken dialogue, Popful Mail is a fun side-scrolling hack-'n'-slash game with light RPG elements (such as armor upgrades) and a tremendous sense of humor. Players select (at any time) from three characters -- bounty hunter Popful Mail,...
---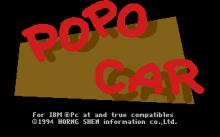 Popo Car 1994
Popo Car is a top down driving game where you are a cab driver who has to pick up customers and drop them off at their destinations. While doing this, you have to make sure you don't crash into other vehicles (which they don't make easy) and refuel in time....
---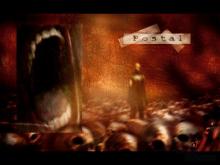 Postal 1997
Plot: Kill people. Sub-plot: Kill anything that moves. That, in a nutshell, is the entire purpose of Postal, the shooting game published by Ripcord Games. The basic story is very simple. One day you wake up, walk out of your house with a weapon in hand, and begin blowing away...
---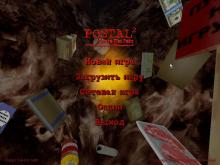 Postal 2: Share the Pain 2003
Postal 2 upgrades the action with the use of Epic's Unreal warfare engine, and features actor Gary Coleman in a special guest role. Players have the option of trying to navigate the game's many violent scenes peacefully or blazing their way through the daily errands required of the Postal Dude...
---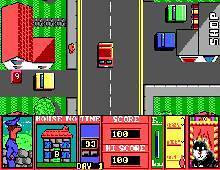 Postman Pat 3 1992
Postman Pat 3 is a Paperboy-style game. Pat agrees to help deliver telephone directories on behalf of his friend Delivery Man Dan, who's broken his leg. The play controls Pat's van, and must deliver directories to as many houses as possible whilst avoiding obstacles and without running out of fuel....
---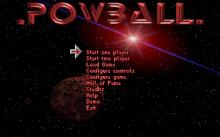 Powball 1997
Powball is a one or two player Breakout clone.Things look pretty bleak for mankind in the 25th century. Government control is beginning to crumble under pressure to feed the planets 40 billion inhabitants on a world where resources ate running out. There are savage wars over the resources that remain...
---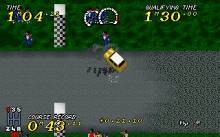 Power Drive 1994
Power Drive is an arcade racing game based around rally driving. Handbrake turns and lurid powerslides are both possible, and the steering is suitably loose. There are 3 types of stages - individual time-trials, head-to-head races against the computer, and some skill tests. There are 8 rounds of gameplay, set across...
---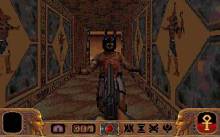 Powerslave (a.k.a. Exhumed) 1996
Upon first glance, Powerslave sounds like a halfway decent game. And at heart it is. Using a first person (and sometimes 3rd person) perspective, it is up to you to conquest through Egypt and stop the forces that be from desecrating Ramses' tomb. While this is all fine and good,...
---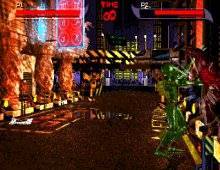 Pray for Death 1996
This is one of the few fighting games that follows the Killer Instinct school of fighting, that is: lots of eye candy, techno soundtrack and combo moves that allow you to string together dozens of hits.Storywise the game puts you in the shoes of a deceased character among a gallery...
---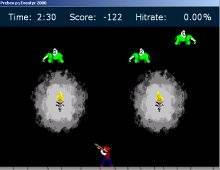 Preben pa Eventyr 2000 2001
Preben pa Eventyr 2000 is one of the most addictive 3-minute games I've ever come across. You play Preben, a wannabe shooter at the bottom of the screen. Your goal: score as many points as possible in 3 minutes by shooting flying green elephants and killer bees. While elephants cannot...
---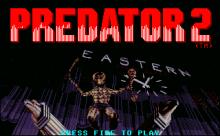 Predator 2 1990
Los Angeles Lieutenant Mike Harrington is used to dealing with a drug war between Spanish and Jamaican drug gangs, but how he's caught up in the city's worst nightmare! The fearsome Predator species of alien has arrived, out to wreak serious destruction. It is your job to stop it.The game...
---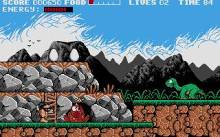 Prehistorik 1991
Prehistorik is a side-view platform game with superficial similarity to Chuck Rock, although the games were developed simultaneously in different countries. You control a neanderthal who must march through hostile pre-historic environments seeking food and keeping himself safe. Some food can be found in caves, but it mainly exists in...
---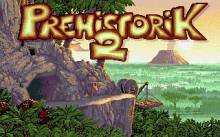 Prehistorik 2 1993
Prehistorik 2 takes up the story of its predecessor, for another caveman-era platform game. The hero must use his club to crush animal enemies, many of which then release bonus items to collect. He no longer needs to feed his clan, so there is no required minimum food target, unlike...
---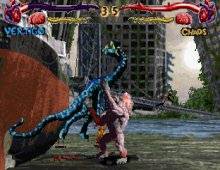 Primal Rage 1995
In this post-apocalyptic fighting game, you assume the role of a demi-god in their fight for supremacy. The combatants include five dinosaurs and two huge apes. In addition to a variety of combos and basic moves, each competitor has three special moves exclusive to them. For instance, Sauron, the T-Rex-like...
---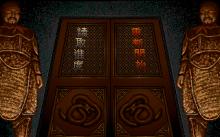 Prince of Evil 1993
In this game you are a Chinese prince who fights against many dark opponents with his sword and by casting magical arrows, fireballs and other attacking spells. Progressing from one area to another, you need to gain some new magical weapons to kill the dragons and other bosses. The energy...
---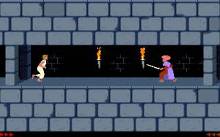 Prince of Persia 1990
Prince of Persia is still a great experience after all these years. Released in 1992, the game's animation and playability still hold up. This is a testament to the care with which creator Jordan Mechner assembled it. With only an hour of game time allotted to you, your objective is to...
---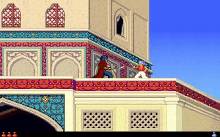 Prince of Persia 2: The Shadow and the Flame 1993
After having defeated the evil Grand Vizier Jaffar, the brave Prince claimed just one reward: the hand of the beautiful daughter of the Persian Sultan. However, as the Prince approached the palace, his appearance suddenly turned into that of a beggar. Someone who looked just like the Prince ordered to...
---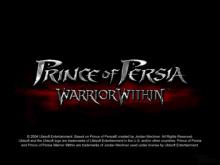 Prince of Persia: Warrior Within 2004
This 3D action sequel features the multi-talented title character of the previous year's Prince of Persia: Sands of Time, who is now imbued with even more skills and abilities, and faces an even greater threat. Pursued by an incarnation of his own deadly fate, the acrobatic Prince must platform-jump, puzzle-solve,...
---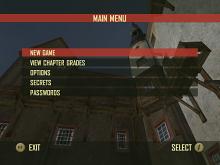 Prisoner of War 2002
The PC version of Prisoner of War has a nicely drawn map of the Colditz Castle POW compound on the foldout portion of the box. Unfortunately, this is but one of a very few significant differences from the Xbox version, which was released earlier. Graphics take advantage of the PC's...
---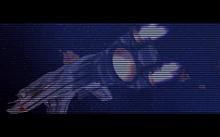 Privateer 2: The Darkening 1996
Wing Commander: Privateer 2 -- The Darkening represents a significant change from the open-ended gameplay of its predecessor. You complete missions such as hiring and escorting a freighter to deliver cargo to earn money for upgrades, buying better fighters, or hiring wingmen. The freedom to fly the cargo runs yourself,...
---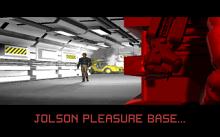 Privateer: Righteous Fire 1994
So you think you're a hotshot pilot. A clever entrepreneur. A notorious pirate, you've destroyed the Steltek Drone, secured the alien artifact, and outfought ond outsmarted everyone in your way. Now, you're taking a well-deserved break on one of Gemini's pleasure worlds. But relaxation will soon be the lost thing...
---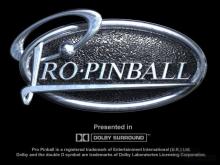 Pro Pinball: Big Race USA 1998
Pro Pinball: Big Race USA is definitely the best pinball game to date (c.1999). Being so close to the real thing is impressive. Even the manual is set up similar to one you would receive if you were to purchase a full size pinball machine. Options are numerous, something rare for...
---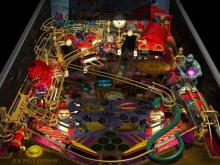 Pro Pinball: Fantastic Journey 1999
Pro Pinball: Fantastic Journey has many features one would expect to find on a standard pinball machine. You'll see bumpers, buzzers, bells, ramps, flippers, gates and plenty of lights. The machine also has a LCD screen where you see your score, current ball count and graphical outputs of on-screen adventure....
---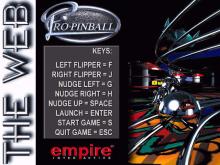 Pro Pinball: The Web 1995
Fans of the silver ball have now had ample opportunity to experience a great number of pinball simulations on the PC. Many of the games use wacky ideas, a bad physics model and are not terribly exciting. The phrase "the ball is wild" has been used to describe real pinball...
---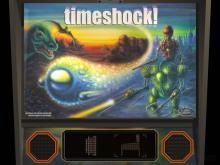 Pro Pinball: Timeshock! 1997
Empire Interactive, a major contender in the simulated pinball market after the release of Pro Pinball: The Web, follows up with Pro Pinball: Timeshock!, featuring a host of new features and a more in-depth storyline. The already exquisite physics model is greatly improved, as is nearly every other aspect. Pinball...
---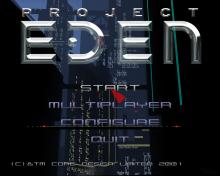 Project Eden 2001
Project Eden fails to deliver as an action-packed splatter fest, but it does fit the niche of a linear adventure game filled with some combat elements. Based on industry sales of adventure versus violent shooting games, the hype is somewhat understandable, but the game's combat element is a woeful example...
---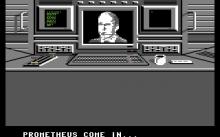 Project Firestart 1989
Project: Firestart is one of the earliest "cinematic action/adventure" games that successfully bring the thrill of an action movie to the computer screen. Designed by Damon Slye of Dynamix and published by Electronic Arts, it was one of Dynamix' early games that was never ported to the PC. Which is...
---