Arcade action Games #80
Search a Classic Game: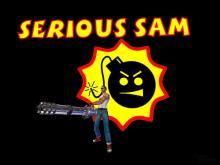 Serious Sam: The First Encounter 2001
The recipe for making Serious Sam: The First Encounter is simple. Start with a hefty helping of Doom's fast action and toss in one Duke Nukem wannabe character, then stir in a few bosses from Quake. Finally, glaze the entire game over with Unreal's weather, water and solar flare effects....
---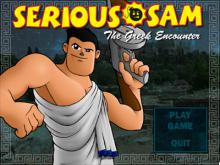 Serious Sam: The Greek Encounter 2012

---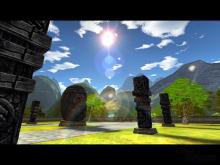 Serious Sam: The Second Encounter 2002
Serious Sam: The Second Encounter (SS2) combines the color and arcade action of Mario 64 with the gore and blood of Return to Castle Wolfenstein; what's wholly absent is the quasi-realism of Medal of Honor: Allied Assault. Never, ever, will you forget that SS2 is a game, since everything is...
---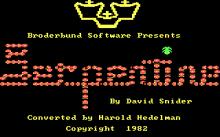 Serpentine 1982
In Serpentine you control a multi-segmented snake in a maze; your goal is to survive and earn as many points as possible. At the beginning of each level, three enemy snakes will also enter the maze. To complete the level, you need to eat all of the enemy snakes. If...
---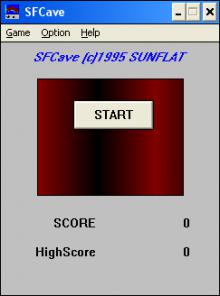 SFCave 1995
SFCave is a very simplified cave flyer. The player controls the altitude of a blue ribbon that is constantly moving from left to right through a cave. It's a one button game where the player makes the ribbon move upwards by touching the screen. When not touching the screen the...
---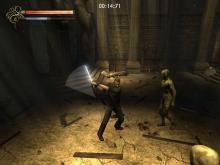 Shade: Wrath of Angels 2004
Shade: Wrath of Angels is a third-person supernatural action-adventure that leads players from the present, back to Middle Ages, and through a realm of shadows, on a quest to solve a million-year-old mystery. While enemies are vicious and combat may be a necessity at times, the game's focus is on...
---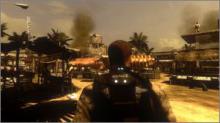 Shadow Harvest: Phantom Ops 2011
Shadow Harvest: Phantom Ops is an action game that seeks a balance between shooting and stealth by allowing gamers to switch between two drastically different protagonists at any time. Set in the year 2025, Phantom Ops tells the story of U.S. Army combat specialist Aron Alvarez, and Myra Lee, an...
---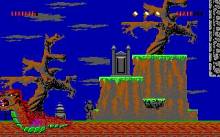 Shadow Knights 1990
As a ninja with a mission to "redeem Naipusan, the once peaceful land that was destroyed by the northern armies", you have to defeat the evil Shogun of Death. Shadow Knights is a platform game where you try to complete several levels, such as a village, a cemetery or a...
---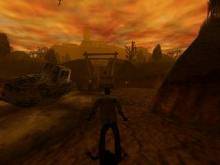 Shadow Man 1999
As someone who loves New Orleans and is intrigued by voodoo culture, I was very excited to play Shadow Man on my PC. The storyline -- an impending onslaught of evil headed by the biblical demon Legion and Jack the Ripper -- is a good one. When I first began...
---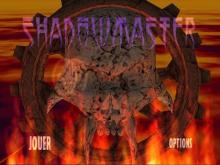 Shadow Master 1998
Shadow Master is an animated shooter in which you must overcome wave after wave of insidious evil creatures and robots. Controlled by the Shadow Master himself, these monsters are hell bent on destroying every organic entity they encounter in an attempt to give their evil master full control over all...
---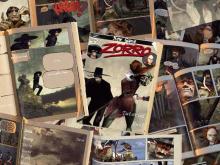 Shadow of Zorro, The 2001
Now, let's see: a game based on an extremely popular movie - is it destined to be a success? That depends on the several things. First off, true fans will surely be thrilled with the idea of involving themselves in the exciting adventures of the famous character of Zorro. As...
---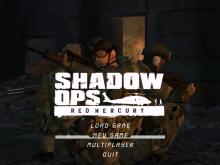 Shadow Ops: Red Mercury 2004
A futuristic first-person shooter starring a top Delta Force operative, Shadow Ops: Red Mercury has players on a sensitive mission to find a nuclear accelerant called Red Mercury. In the wrong hands, the substance could be used to build portable nuclear weapons stashed away in innocuous places. Players must avoid...
---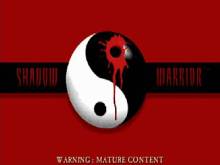 Shadow Warrior 1997
The mighty hero Lo Wang kicks some mutant butt in this game by 3D Realms. The game follows in the tradition of Duke Nukem 3D, featuring humorous comments from the lead character, a fair amount of sexually suggestive content, and lots of blood and gore. The graphics in Shadow Warrior aren't...
---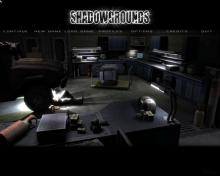 Shadowgrounds 2005
Shadow Grounds is a fast-paced shooter played from a top-down perspective. Contemporary 3D graphics and competent lighting effects belie the simple, old school controls, for the impression of modernized Ikari Warriors-style gameplay. Many environmental objects are destructible, encouraging players to blast away at anything in their paths. Multiplayer options allow...
---
---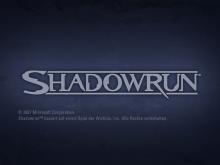 Shadowrun 2007
FASA Corporation's cyberpunk role-playing game is the inspiration for this futuristic first-person shooter from the development team behind such titles as MechWarrior, MechAssault, and Crimson Skies. Loosely based on the pen-and-paper RPG, Shadowrun for Xbox 360 and PC takes place in the year 2021, where advanced technology and arcane magic...
---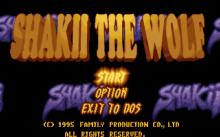 Shakii The Wolf 1995
In this Korean-made cartoony arcade platformer, the player gets to control Shakii the wolf (who happens to look more like a fox). Shakii was the ruler of the peaceful kingdom of Shake until the evil, almost invincible Lion Warrior called Midnight Sword appeared, plunging the land of Shake into an...
---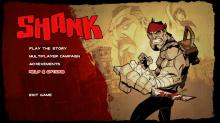 Shank 2010
Shank is a side-scrolling combat game that features two-player co-op action and a heavy dose of stylish violence influenced by modern action movies. Solo gamers take control of Shank, a mysterious protagonist whose revenge saga is gradually illuminated as he takes on some of the criminal underworld's deadliest assassins. The...
---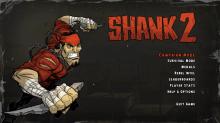 Shank 2 2012
The former mafia hit man Shank returns with more stylishly violent side-scrolling combat and a new co-op mode in Shank 2. Players once again guide the grizzled assassin on his quest for revenge, stringing together combos by using guns, knives, chain saws, grenades, and a variety of melee attacks to...
---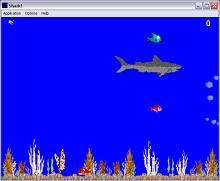 Shark! 1999
You're a small fish in a big pond. Can you survive to grow large enough to defeat the Shark? Inspired the Intellivision game Shark! Shark!. ...
---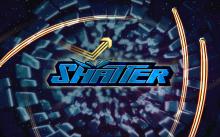 Shatter 2010

---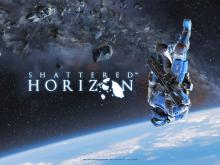 Shattered Horizon 2009
Set in approximately 2050, Shattered Horizon is a first-person shooter that puts a twist on traditional multiplayer action by staging all of its battles in gravity-free environments near the moon. A new age of private exploration led to mining of the moon, which in turn led to a tremendous industrial...
---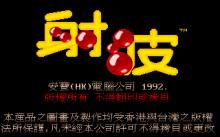 She Bo 1992
Pang is a platform game which consists of 50 levels in total. It can be played with one or two players on the same screen, and the other player can join anytime within the game. Your goal is to destroy the balloons which bounce around the playfield. To accomplish this,...
---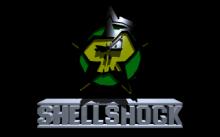 Shellshock 1996
I tried really hard to love Shellshock but I simply can't. I can like it, I can enjoy playing it, I can even recommend it as a simple, no-brainer arcade romp but I just can't bring myself to think it's as good as I want it to be. It's a shame,...
---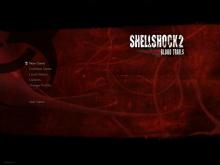 Shellshock 2: Blood Trails 2009
Shellshock 2 blasts players with a blood-and-guts, heat-and-humidity, altered-states interpretation of a soldier's experience in the Vietnam War. As much (if not more) than Eidos' original Shellshock, Blood Trails aims to present gruesome and disturbing aspects of war, with first-person shooter action in a tense, survival horror-style atmosphere. In a...
---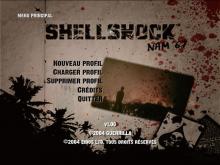 Shellshock: Nam '67 2004
Featuring graphic portrayals of the controversial actions and overall brutality of the Vietnam War, Shellshock: Nam '67 looks to provide an uncensored depiction of the conflict as seen through the eyes of a rookie soldier. Players must fight their way through a variety of missions, ranging from expansive battlefield encounters with...
---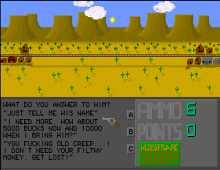 Sheriff 1993
A fast, fun, unassuming little side-scrolling freeware shooter. You are a new sheriff in town, and your job is to track down the notorious gunslinger who's been causing trouble in these parts. The game is played from a side-scrolling perspective, and the gameplay is as simple as it gets: use...
---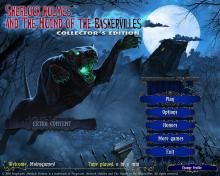 Sherlock Holmes and the Hound of the Baskervilles (Collector's Edition) 2010

---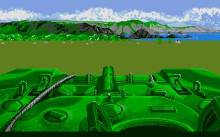 Sherman M4 1989
Sherman M4 is a 3D tank simulator. It is set in World War II and includes 3 campaigns; Normandy, Ardennes and Desert. You have up to four M4s, two jeeps and artillery support to complete each mission. The Germans have four different kinds of tanks, bunkers etc. Objectives include destroying...
---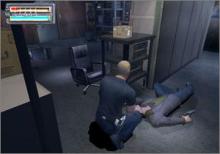 Shield, The: The Game 2007
Based on the televisions series starring Michael Chiklis, The Shield is the story of Vic Mackey and his daily life of busting crack dens, stopping bank robberies, and arresting criminals in the Farmington district of Los Angeles. Players must simultaneously earn illicit cash for Vic's retirement fund while keeping the...
---